There is no opportunity more beautiful than letting a child know the precious value our God gives them.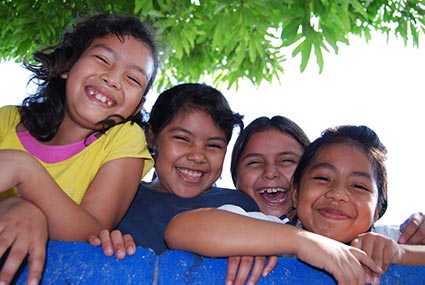 I have served the Lord by loving and teaching children since I was 17, believing strongly that children are fertile ground in which to sow love, values, and dreams.
However, I never imagined that the Lord would allow me to play the role of mother in the life of a child who had been injured emotionally and physically.
A child that has been affected to the point where he believes the statement, "I wish I hadn't been born," based on the words of his family, words that have destroyed his self-esteem.
With the Lord's guidance, I've been able to show God's love, teach His Word, and steer the boy to God's will. Working for this ministry has helped me see how the power of Jesus works miracles on children at the child development centers.
Witnessing Jesus' transforming power encourages me to defend the children He puts in my care. When we believe in what Jesus can do for children abandoned, neglected, and robbed of their God-given value, we can see Revelation 5:9–10 come true.
It inspires me every day knowing that there are people in our development centers in many countries giving this great news to children who believe they are worthless. We get to share with them that Jesus loves them and has made them kings and priests. Imagine this good news being shared all over the world at the same time!
What a beautiful picture!
May the Lord continue raising an army of sponsors, churches and employees to reach children who struggle against spiritual, physical, and emotional poverty.
Do you believe we are doing enough to achieve the goal? Together let us strive to spread this good news so that more children know they have a special calling and destiny—to be saved, to be kings and priests!
With your blood you purchased for God persons from every tribe and language and people and nation. You have made them to be a kingdom and priests to serve our God, and they will reign on the earth. —Revelation 5:9b–10, NIV
Prayer: Dear Jesus, help us to be sensitive to the call to advocate for children. We want to be obedient to our mandate and to do it with love. Use us, Jesus. Give us one mind to reach children in need. In Jesus' name, amen.
---

ABOUT THE AUTHOR: Crissia de Monterrosa serves as a Ministry Services Assistant for Compassion El Salvador.
Read all the One in Spirit devotionals.