Erick Jura, our photojournalist in Haiti, shares how two displaced families are coping after the August earthquake and hurricane in their country.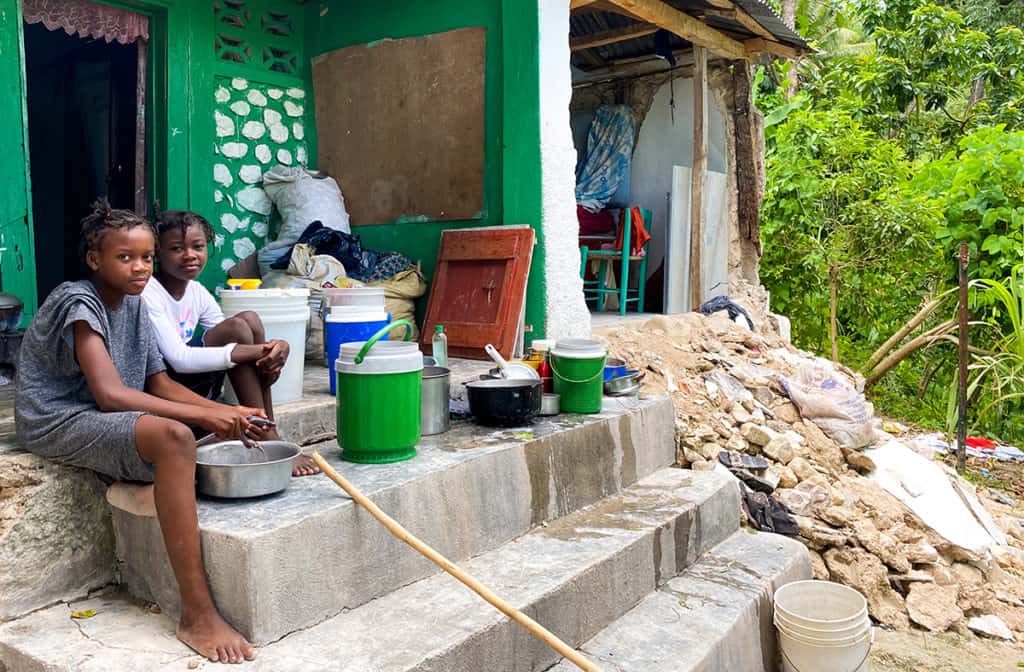 Sandra and Samantha
Since much of their home collapsed in the Aug. 14 earthquake in Haiti, Sony and his family have been spending nights in the courtyard of a Compassion partner church. The church has provided tents and sleeping mats for displaced families like Sony's.
"It's unsafe to stay inside the house now as we are getting aftershocks on a regular basis," says Sony, whose daughters Sandra and Samantha are in Compassion's program at the church where they are now camping.
The sisters were on their way out of the house when the disaster happened.
"Fortunately, the children were already on their way to the Compassion center. If they had stayed at home they would have been injured or even killed by the walls of the house [collapsing]," Sony says.
We thank God that Sandra and Samantha survived the earthquake and subsequent hurricane. Tragically, not every child in Compassion's program did. Sixteen of them have died.
They are among 2,100 Haitians confirmed to have lost their lives in the disaster. In addition, 12,193 program beneficiaries and their families have been affected, and 46 child development centers have been damaged or destroyed. Compassion centers in the affected area have received food and hygiene kits or cash transfers that they continue to distribute to families.
How to Help ›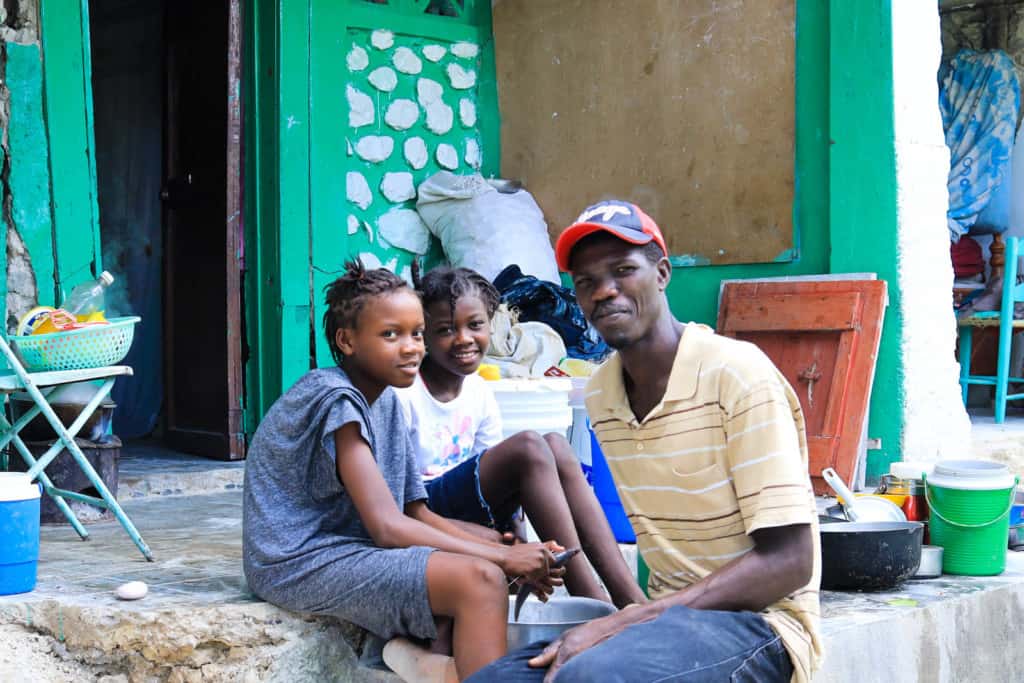 During the day, Sony and his family do their best to continue living. Sandra and Samantha (pictured above with Sony) cook meals next to the rubble of their home while their father goes out to find resources that might help his family.
"Life must go on despite everything," Sony says. "It is true that we hope for help from Compassion, but we have to take the first step and do all we can to stay alive and protect ourselves."
The first estimates state that more than 80 percent of the houses in the area affected by the earthquake were either destroyed or severely damaged during the disaster. There's now a serious housing problem for much of the population and access to drinking water and food are much more difficult than before.
Keensara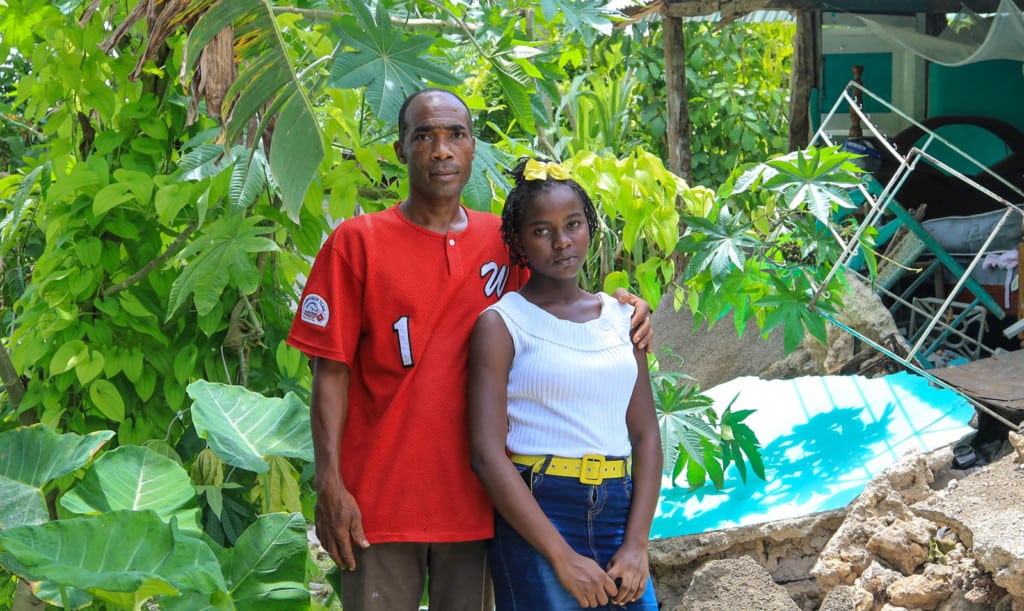 The earthquake also displaced Keensara and her uncle. Keensara, 14, was not at home when the earthquake struck. Her uncle, Félin, was worried because he did not know if his niece, who lives with his family, was injured at the time of the event.
"I was afraid the house had collapsed on Keensara," he says.
When Keensara, who is part of Compassion's program, talks about her experience during the earthquake, she chooses to see the bright side and appreciate the grace of God in her life.
"I was with a cousin in the center's yard during the earthquake. We threw ourselves on the ground so as not to be hit by the debris. I bless the Lord because my cousin and I walked out without even a scratch from the disaster," she says.
After losing almost everything, Keensara and her uncle try together to collect some utensils and other personal belongings to restart their lives. While some furniture was spared, others were destroyed during the disaster.
The gratitude that these displaced Haitians feel for having survived gives them the strength to endure the challenges they're facing.
Thank you for your continued prayers. We ask for the Lord's strength, healing and provision for those affected by the devastating earthquake.
---
You can give a child medical care, shelter, food, clean water and counseling to help them recover physically, emotionally and spiritually.
Give Relief ›