An all-knowing, all-powerful, all-present God is certainly capable of accomplishing all things without the help of those He created. God takes each individual through specific circumstances in preparation for kingdom service.
Many of the circumstances are difficult and overwhelming. The key is perseverance through faith in the power of the Almighty.
Through God's unique lessons of preparation and perseverance, He uses our lives to accomplish great things for His kingdom. God chooses to allow His children to participate in His plan to restore us to Himself and bring us to eternal fellowship.
The value of our service to the Lord is not tied to titles or position but is based on the intent of the heart.
This is exemplified in the selection of David as king of Israel. When Samuel came to anoint the new king, he was initially looking at outward appearance and position.
God's choice did not have anything to do with outward appearance or position. God was only looking at the heart.
The preparation on David's life was not expected; Saul's pursuit of him surely was not something David would have planned or hoped for. But God had great purpose for David. He had to persevere through the difficulties of God's preparation in order to have the necessary character to lead the nation of Israel.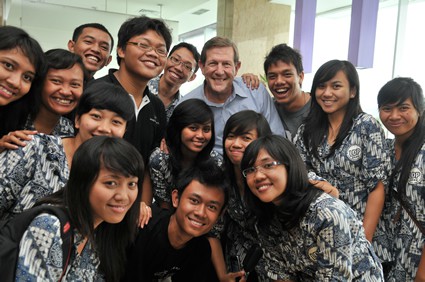 God is continually preparing each of us for greater impact within His kingdom. Our part is to keep focused on the Lord, regardless of our circumstances. God will do the rest!
But the LORD said to Samuel, "Do not consider his appearance or his height, for I have rejected him. The LORD does not look at the things people look at. People look at the outward appearance, but the LORD looks at the heart. —1 Samuel 16:7, NIV
Prayer: Lord, please help each of us prepare our hearts each day to serve others with a servant heart. Help us to leverage the past and current forms of Your preparation on our lives to increase our impact. May we trust in You to multiply our efforts, and may You receive glory in our efforts.
---

ABOUT THE AUTHOR: Thomas Avis is a Customer Shared Products Manager at our Global Ministry Center in Colorado Springs, Colo.
Read all the One in Spirit devotionals.