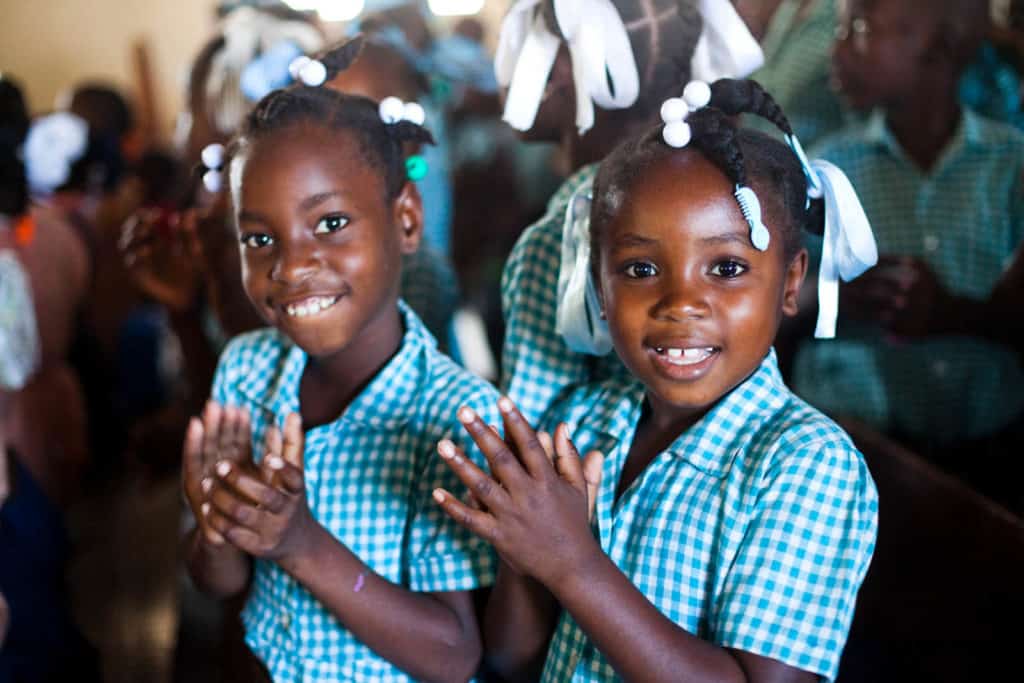 Haiti is found on the western third of the island of Hispaniola in the Caribbean Sea. Haiti shares the island with its neighbor the Dominican Republic and is home to miles of beautiful beaches, striking mountains and resilient people. On the northern coast of Haiti, you will find the Citadelle Laferrière — an impressive mountaintop fortress — and the ruins of the Sans Souci Palace.
Sadly, Haiti is highly vulnerable to natural disasters and food insecurity. Over 20% of children are malnourished, and an estimated 300,000 children are trafficked as "restaveks" — domestic servants. Many Haitians experience extreme poverty and difficult challenges. However, there are also many amazing cultures and traditions to celebrate in this island nation! Here are some interesting facts about Haiti that will help you learn about the nation that is home to over 120,000 Compassion-assisted children.
(Keep reading for a story of how a teenager in Compassion's program is impacting his country through art!)
Key Facts About Haiti
Here are some quick, interesting facts you should know about Haiti.
Population: 11,067,777
Capital: Port-au-Prince
Official language: French, Creole
Area: 10,714 square miles — about the size of Massachusetts
Economy: Haiti is currently the poorest country in the Western Hemisphere with nearly 60% of the population living below the poverty line. While there is an abundance of unskilled labor, Haiti lacks skilled labor. Two-fifths of all Haitians work in the agricultural sector, mainly small-scale subsistence farming, which is vulnerable to damage from frequent natural disasters. Agricultural products include coffee, mangoes, cocoa, sugarcane, rice, corn, sorghum, wood and vetiver.
Culture and Traditions of Haiti
The vibrant culture of Haiti bears the influence of the Indigenous Taino, French colonization, West African people — originally brought to the island as slaves — and other European cultures. Here's just a little more about life in Haiti.
Religion: Religious freedom is granted by the Haitian constitution and is generally respected. In some public schools, Catholic and other clergy play a role in teaching and administration. Nearly 55% of the population identifies as Catholic, and almost 30% of people are Protestant. Many Haitians practice elements of Vodou in addition to another religion. Vodou was recognized as an official religion in 2003.
Clothing: You will find a variety of clothing fashions in Haiti. Women traditionally wear a "quadrille" dress, also known as "karabela" dress. It is a bright, festive garment with a bodice and full skirt — frequently featuring the red and blue colors of the flag. Women often wear complementing headscarves or turban. Men will traditional wear trousers and a loose, pleated dress shirt known as a "guayabera." In recent times, many Haitians wear "pepe" — secondhand clothing and shoes typically donated from the United States and sold by street vendors.
General culture: In 1804, former Haitian slaves successfully revolted against French colonial rule — founding the second independent country in the Americas. Today in Haiti, freedom and justice continue to be highly valued and celebrated. Haitians put family first and work as a team to care for one another. For recreation, Haitians love soccer and play it year-round.
Music and Dance of Haiti
Haiti is a country alive with music and dance. Styles, melodies and preferences have changed over time, but music, dance and art remain significant piece of culture. Energetic pop songs, religious music and jazz can all be heard on the streets of Haiti.
Religious music includes the heavy drumming and chanting of the Vodoun style as well as the Western Catholic styles. Blues, jazz and French music have combined with the tribal spiritual songs to form uniquely Haitian music. Popular music in Haiti is often politically charged with themes of freedom and justice.
The Rara Festival is a lively celebration that takes place every year the week between Ash Wednesday and Easter Sunday. Parades featuring musicians with maracas, bells, saxophones and bamboo trumpets fill the streets while baton twirlers and performers encourage the crowds to dance.
"Compas" or "kompa" is an authentic Haitian style of music and dance. A mix of funk, soul and rap, compas is upbeat and often played with guitars, saxophones and electronic instruments. The accompanying dance can be performed with a partner or solo. Similar to a slow tempo merengue dance, compas has been described as the Haitian version of salsa dancing.
Food and Drink of Haiti
Haitians enjoy Creole cuisine that originated from a blend of West African, French, Indigenous Taino, Spanish and Arab influences. Rice, beans, corn, sweet potatoes, coffee and bananas are staples in Haiti — often grown on subsistence farms. Haiti does not produce enough food to meet demand, and much of its food must be imported.
Soup joumou is a hearty squash soup with many nutritious ingredients. It is said that Haitian slaves were not permitted to eat soup joumou as it was a favorite dish of French slave owners. Now the delicious soup is eaten by all Haitians and is a celebration of freedom. Learn to make this Haitian classic!
Haitian griot is the national dish of Haiti and is made from a cubed pork shoulder marinaded in a sweet, spicy, citrus sauce. Not only is griot delicious, but it pays homage to the African heritage of Haiti. In West African tradition, a "griot" is a historian, diplomat, warrior or other person of high social status.
Akasan is an essential beverage in Haitian cuisine. This creamy shake is made from milk, corn flour, anise stars, vanilla and cinnamon. Whether it is served warm or chilled, akasan is a perfect breakfast drink.
Dous makos will satisfy any sweet tooth! This colorful fudge has three distinct layers — vanilla, chocolate and a red stripe. In 1939, dous makos was invented by the Belgian entrepreneur Fernand Macos, who lived in the town of Petit-Goave.
A Story From Haiti: Art for the Environment
Jetmy has two passions: art and his homeland, Haiti. Both passions of the 13-year-old are being encouraged and developed at his Compassion center, where he has been enrolled for four years.
Through painting classes at the center, Jetmy's artistic skills are advancing. And Jetmy has also discovered that his art can promote his second passion — raising awareness about protecting Haiti's natural resources and beauty.
"I love painting animals and the landscape. For me, painting the landscape is a way to remind us how the environment should be, and it's a call to protect our mountains," says Jetmy. "I often paint what I don't see, but what I would like to see in reality."
This bright young man excels in his schoolwork and hopes to become an internationally known painter. Jetmy's determination to transmit pride in his country through art combined with the support of his Compassion center is raising awareness among today's young Haitians about the need to protect their environment and to build a better future for their country.
Ultimately, Jetmy says, "One day, I would like to open a center to teach street children the art of painting and educate them to protect and love Haiti as much as I do."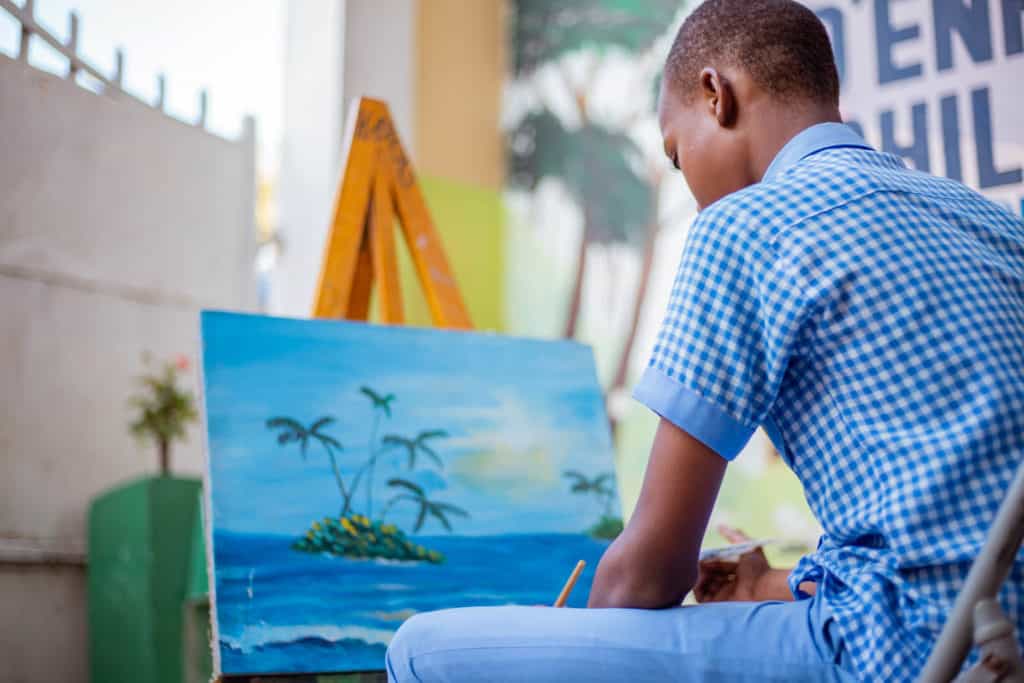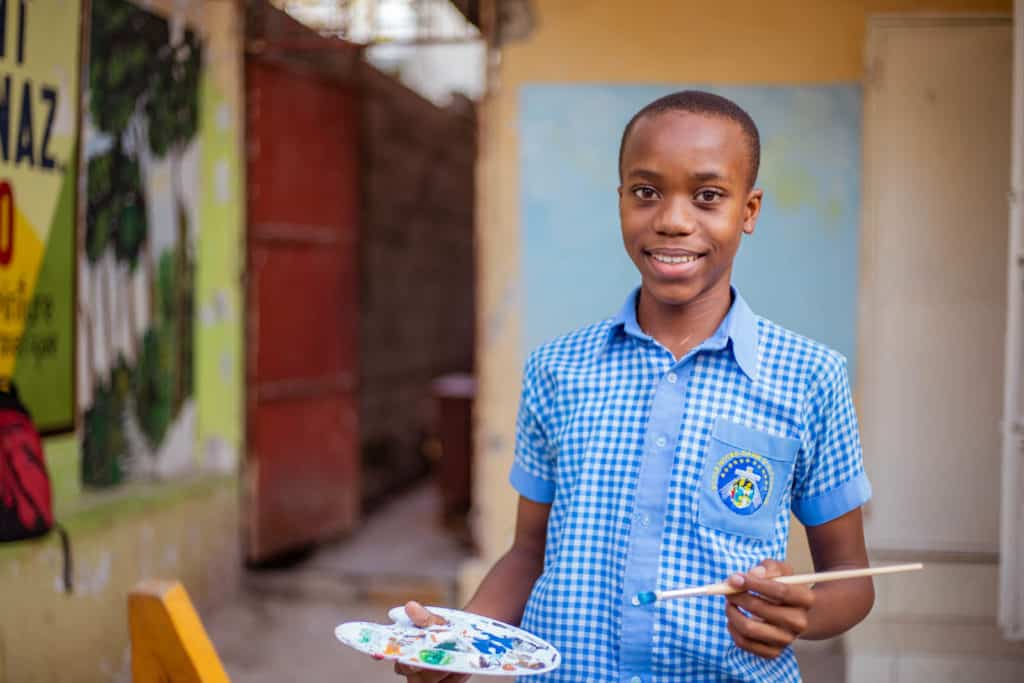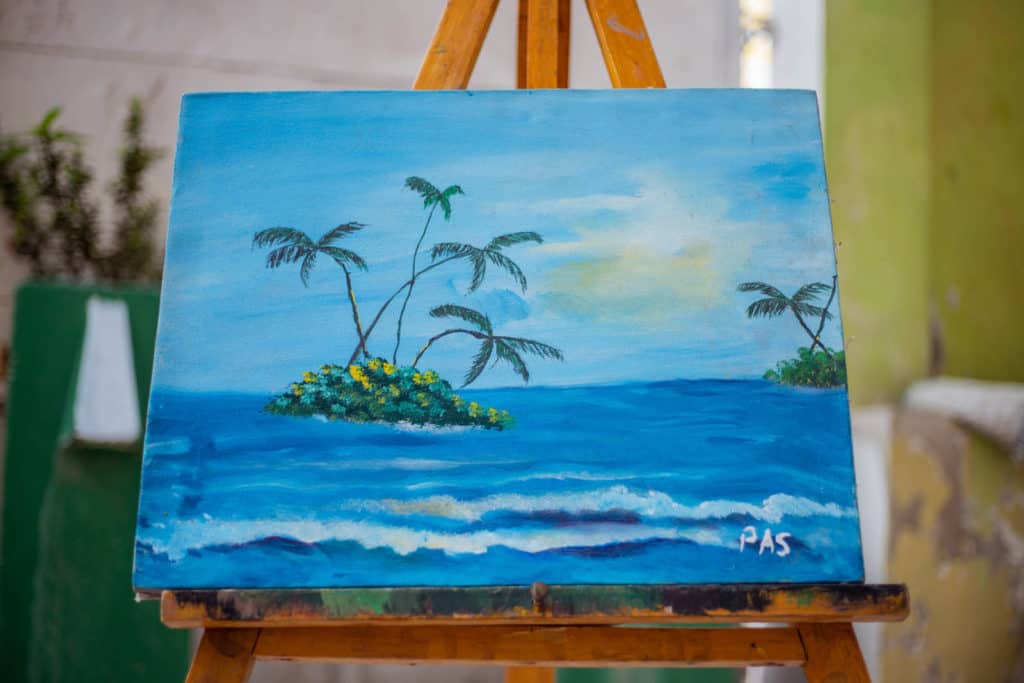 BONUS: Fun Fact About Haiti
"Tap-taps" — literally translated as "quick-quicks" — are elaborately decorated buses and trucks that act as the taxi service in Haiti. Painted with a wild mix of bright colors, geometric shapes, flowers, celebrities and religious slogans, tap-taps are a dazzling and ornate means of transportation!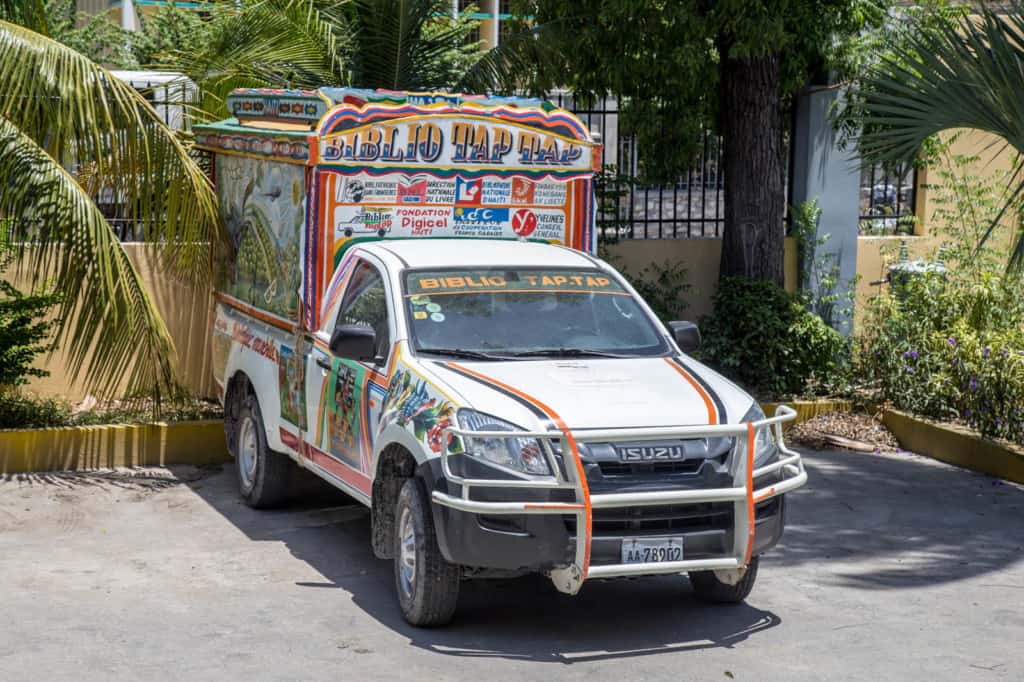 Photos of What Daily Life is Like in Haiti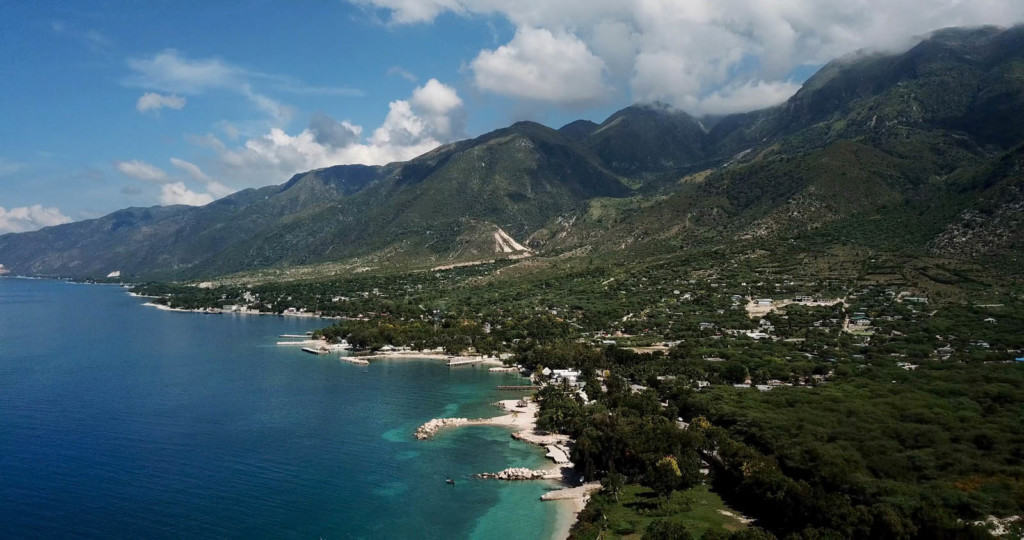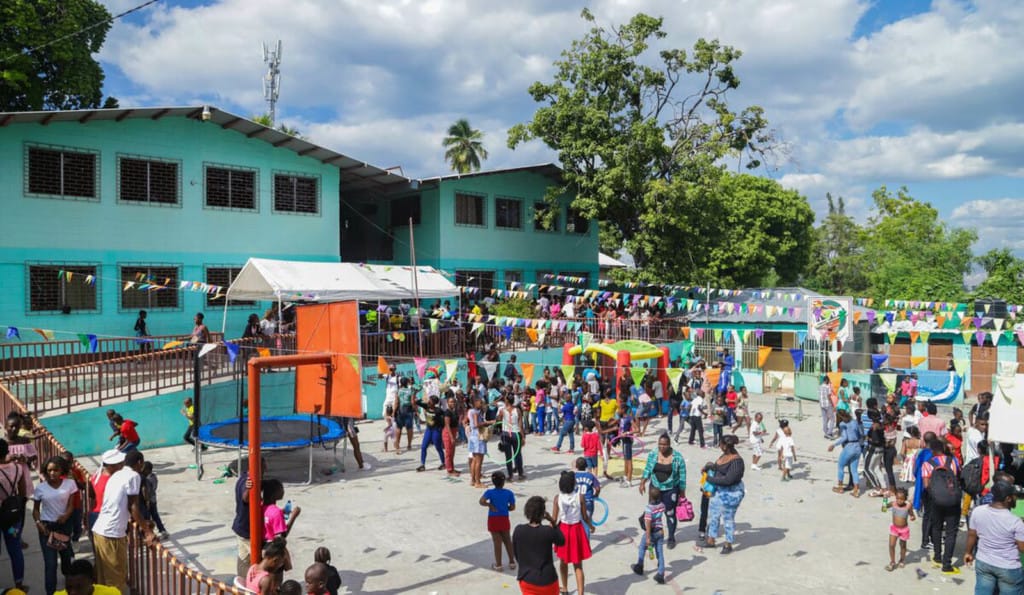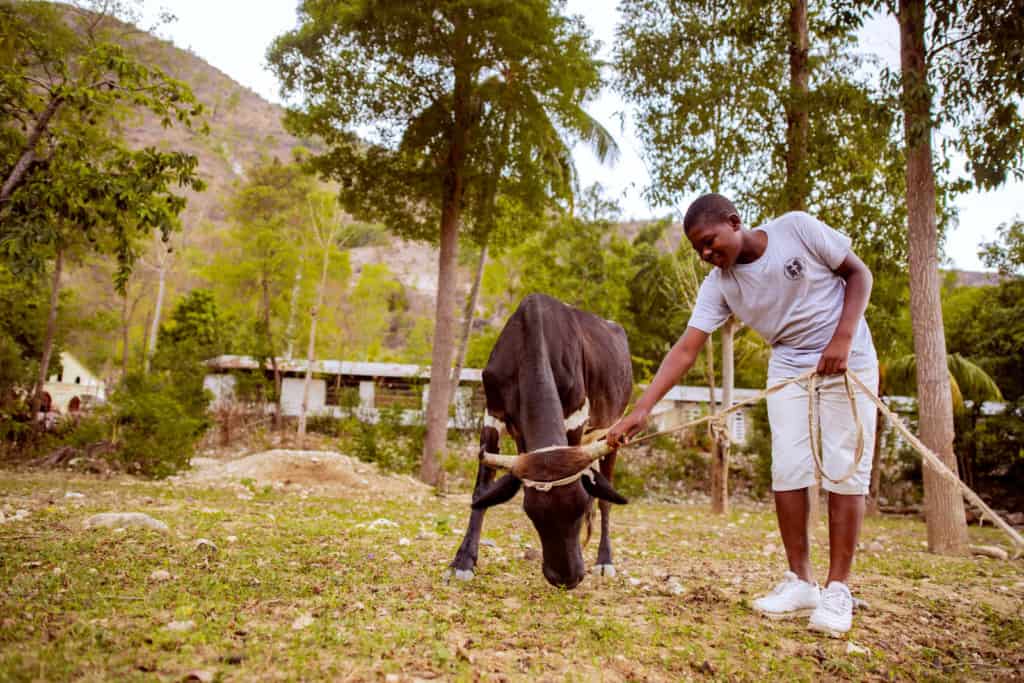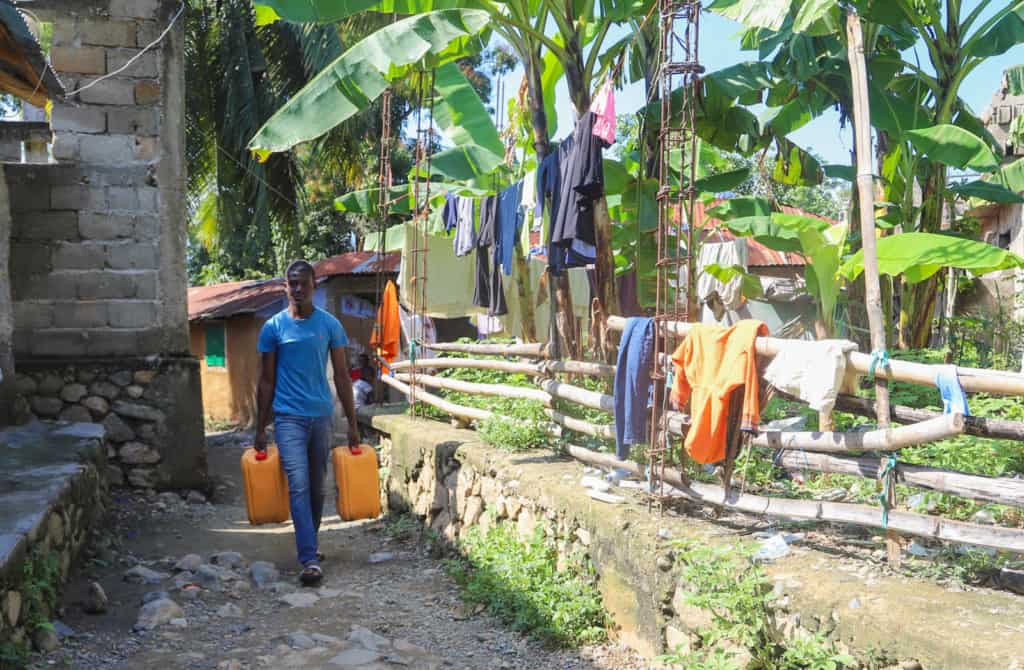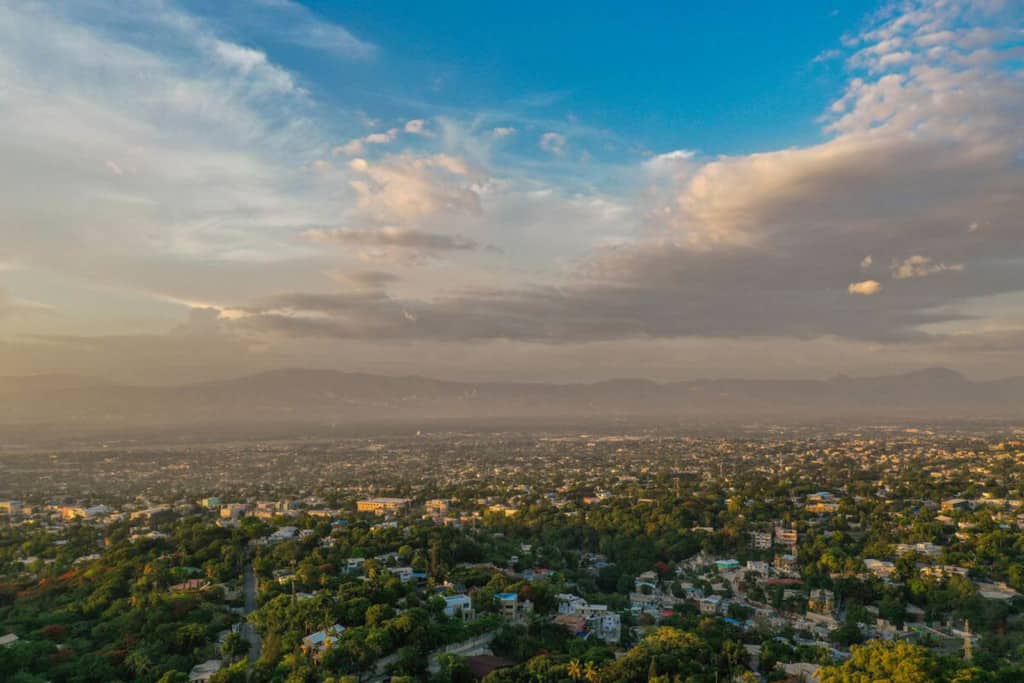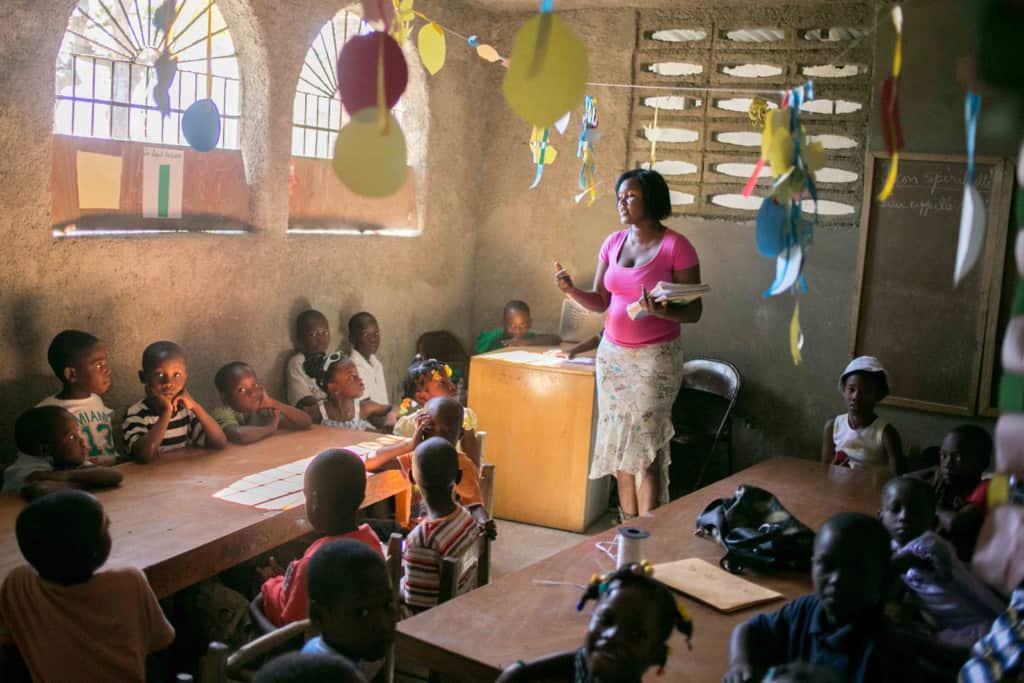 Do you want to keep learning about the beautiful country of Haiti?
Facts About Compassion and Haiti ›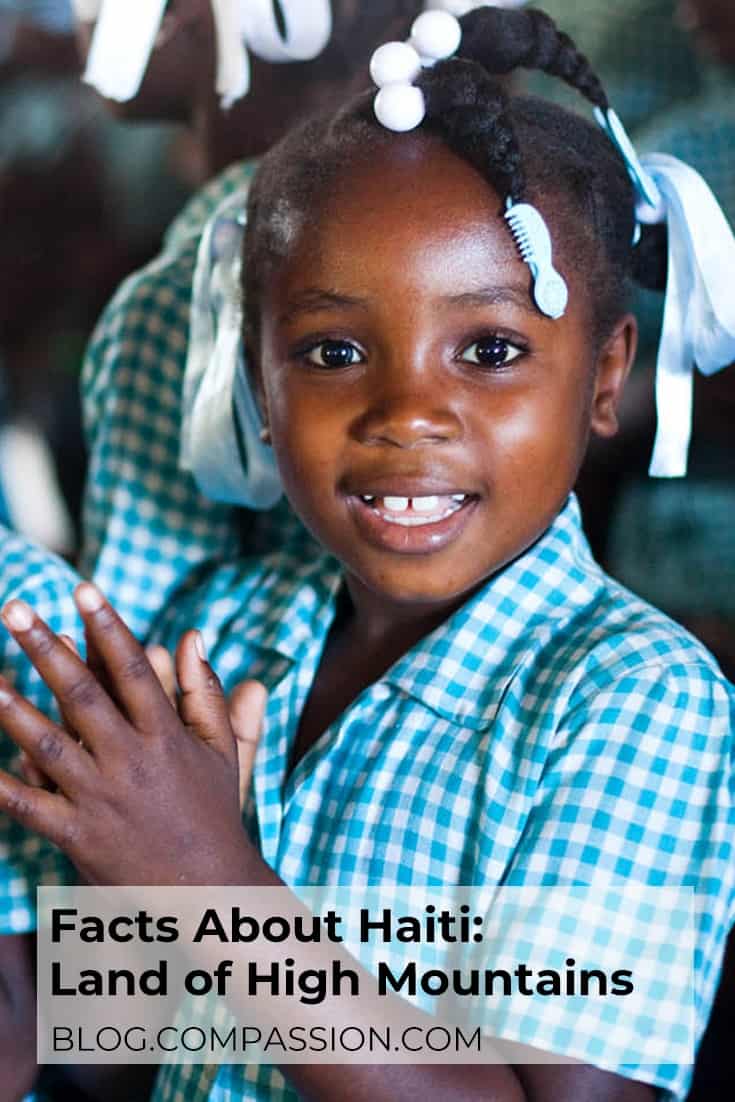 Each week on the blog, we're posting an article of facts about a different country where sponsored children live. Keep an eye out for the countries that interest you the most!