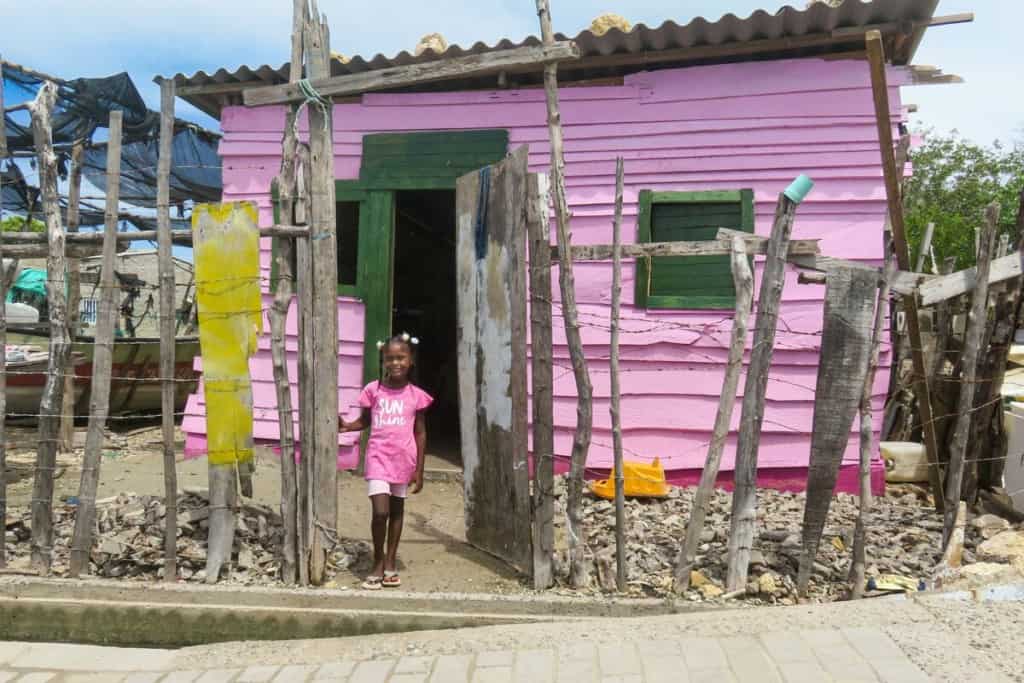 After her family was evicted from their home, 5-year-old Deneilis shared a two-bedroom home with 11 other people. Her family had to wait for their relatives to go to bed before they could pull out old mattresses and sleep on the living room floor.
Since the pandemic hit their island community in Colombia, jobs had become scarce. Her father looked for work every day but came home empty-handed all too often. Soon, hunger and stress took their toll on the family.
When tutor Danubia from Deneilis' Compassion child development center came to visit the family to check on Deneilis' wellbeing, she was shocked at the little girl's condition. "After the pandemic started, Deneilis looked underweight and shy," she says. "I felt so sad. It was a painful situation." But she told the family:
"Trust God. Keep praying because God has good plans for you."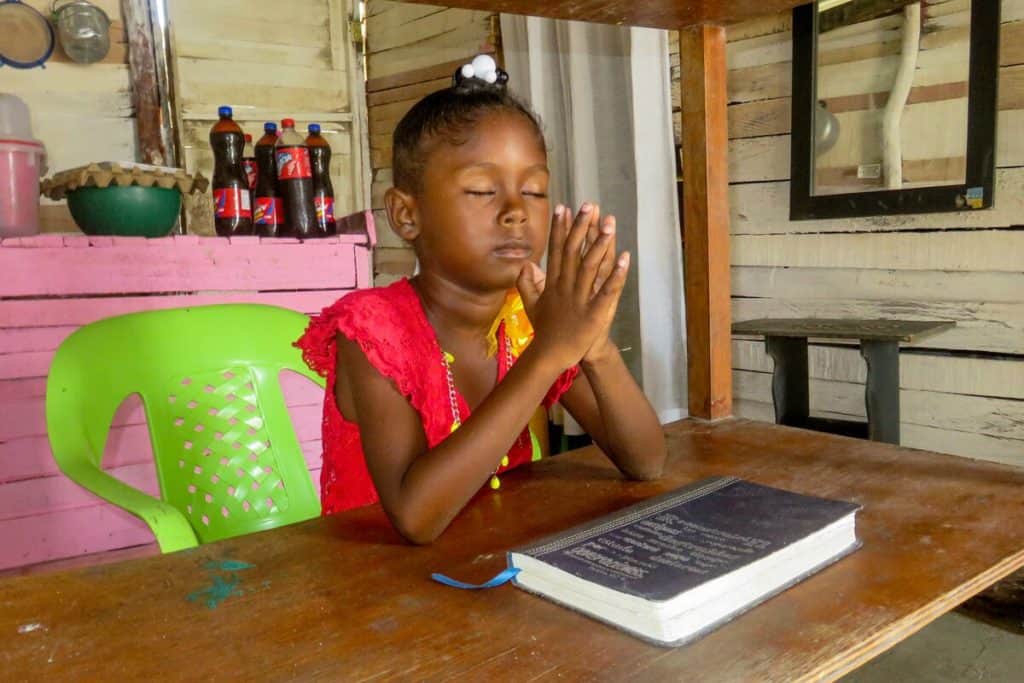 Responding to Risks
Danubia told Dorca, the center director, about Deneilis' situation.
"The child was at risk of abuse because of the overcrowding in her grandmother's house," says Dorca. "As she slept on the floor, she was exposed to snakes, crabs, and rats. Deneilis was suffering from skin allergies from living in these conditions."
So the staff quickly took action. Through the Highly Vulnerable Children fund, Compassion's church partner built the family a new home on land Deneilis' grandfather owned. They painted it one of Deneilis' favorite colors — pink!
The day Danubia told the family about their new home was one she will never forget. "Deneilis' father was crying. This news was a miracle for them. 'I am not going to sleep on the floor anymore,' said Deneilis excitedly. I thank God for this blessing for them," Danubia says.
On top of the blessing of a new home, the church also bought bunk beds for Deneilis and her brother, and began delivering monthly food baskets to the family.
A Safe New Home
One month later, Deneilis could move into her new home. Positioned in front of the sea, the wooden house has a concrete floor, two rooms, a kitchen and a living room.
Pausing by their green front door, smiling, Deneilis couldn't decide what she liked the most about her new home. "I like my bedroom. I feel so happy with my new bed," she says.
"I like everything in my house! Thanks to all who helped us to have our home."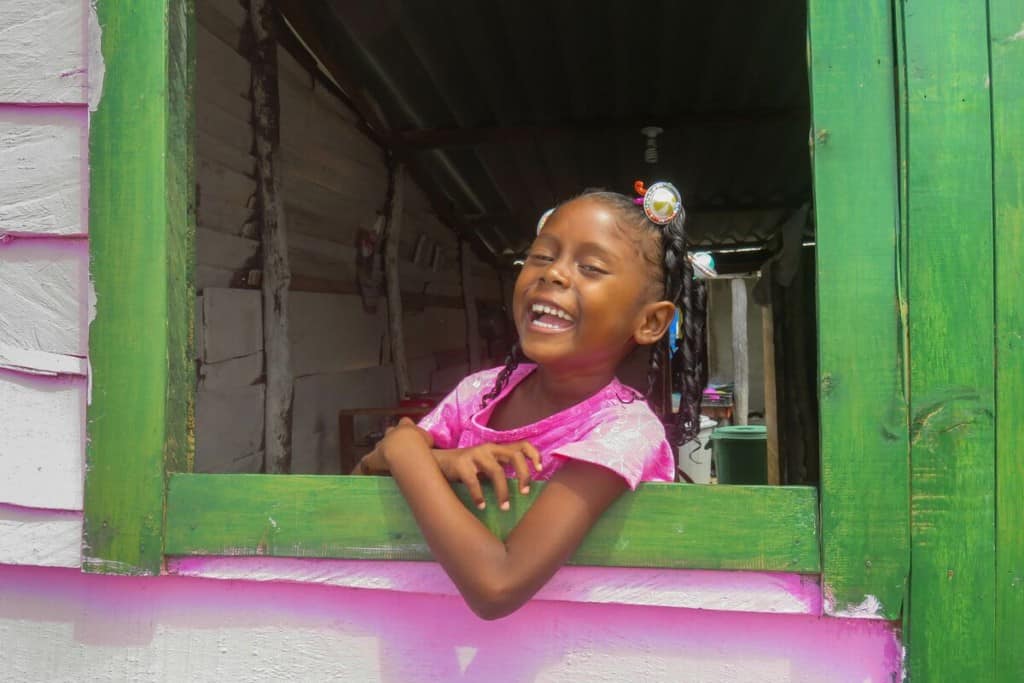 Words by Lina Marcela Alarcón Molina and Amanda Viviers. Photos by Lina Marcela Alarcón Molina. This story originally appeared on Compassion Australia's blog.