Working in ministry for the needy exposes us to the most depressing situations.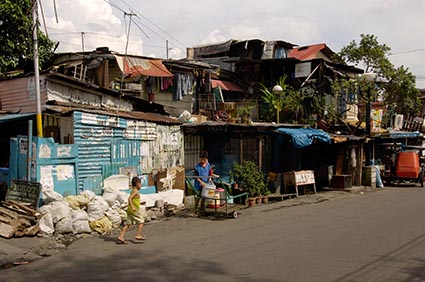 News of a girl assaulted by her father, of a 6-year-old child in need of a heart operation, or of a 12-year-old put in jail for robbery have become up-close and sometimes personal stories in our circles.
There have been a number of times when I can't help but ask, "Why Lord? What have they done? Why this little child? Why did you allow this to happen, Father?"
Reading from John 9, I realize that I am no different from Jesus' disciples when they asked Him why this man had been born blind. The disciples confidently asked the Lord who had committed the sin resulting in the man's blindness—him or his parents.
At that time, they probably thought that his "miserable" situation was a punishment. They believed that the blind man was being punished because he had done something unacceptable to God. They did not see the bigger picture.
I often don't see the bigger picture, either. Why does He, our loving Father, allow a 6-year-old child to suffer from a congenital heart disease? Or why does He allow a father to assault his own daughter?
But then I remember that our great God had the perfect picture in mind when He amazingly healed the blind man. It was the blind man who boldly testified about Jesus. And through his significant and miraculous experience, many people believed.
When we or the people we care for are facing difficult circumstances, we can always trust in Jesus, who knows the bigger picture. He often displays His works in our lives through our sufferings.
"Neither this man nor his parents sinned," said Jesus, "but this happened so that the works of God might be displayed in him." —John 9:3, NIV
Prayer Father, forgive us for doubting your heart. Help us to always remember that you love us and that you will manifest your glory even in the midst of our misery, as long as we allow you to. In Jesus' name, amen.
---

ABOUT THE AUTHOR: Melodina Mendoza works as a n Assistant Accountant for Compassion Philippines.
Read all the One in Spirit devotionals.