While many of us are staying at home because of COVID-19, there is much opportunity for conflict to arise, both within our homes, where tensions might be riding high, and in relationships we are now navigating remotely. Here are tips from Compassion Chaplain Mike Hare, who has a doctorate in conflict resolution, on maintaining healthy relationships and resolving conflict while social distancing.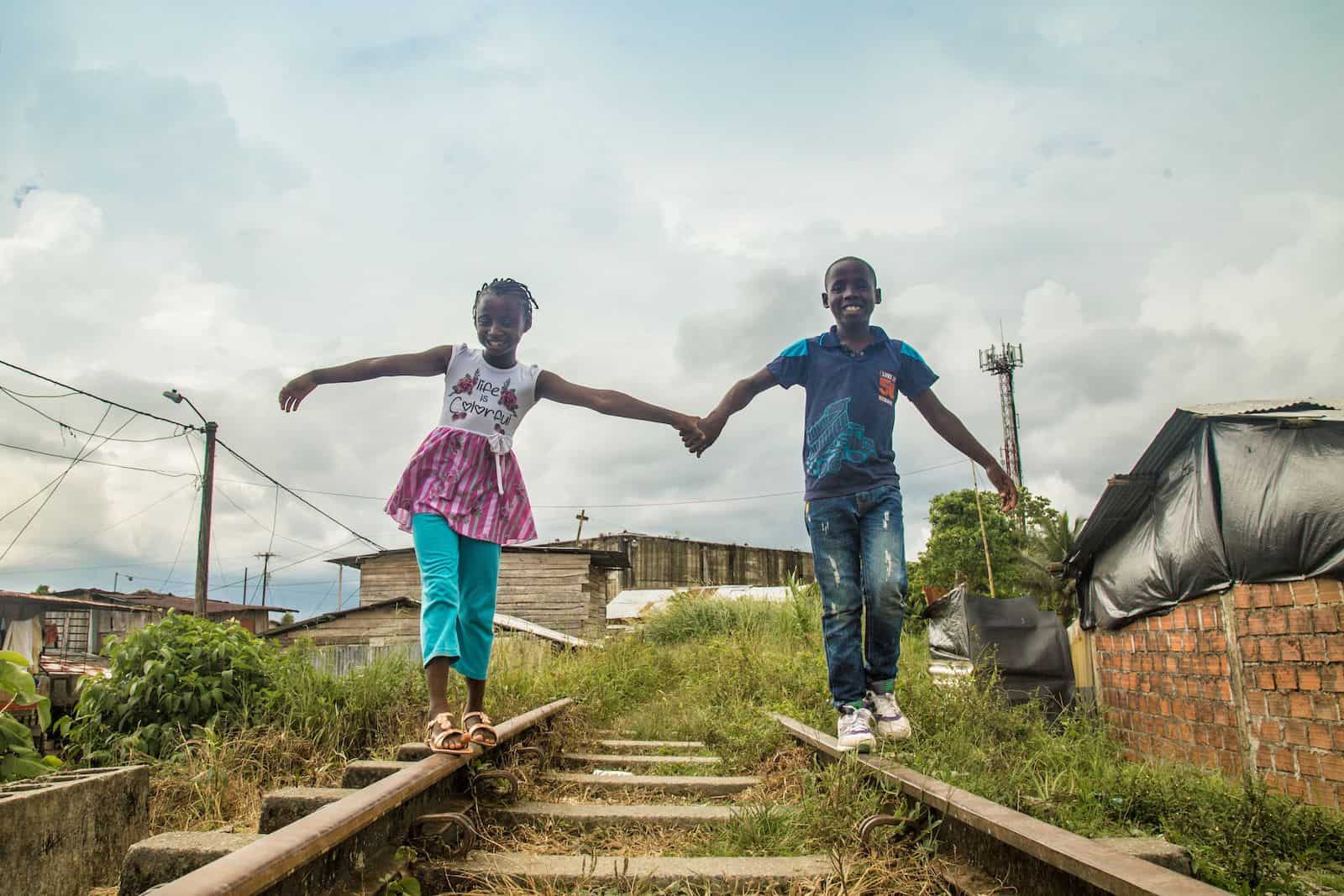 ---
Did you know that Compassion International has its own chaplain who ministers to staff and local workers all over the world? That's what I get to do for a living, and I truly love it. One of my favorite parts of the job is helping people learn to effectively resolve the conflicts that are just a part of life.
Lately, I've been thinking about what conflict resolution looks like in our world right now. Many of us are occupying small spaces with more people than usual. Others are feeling completely isolated. Regardless of your context, I'm sure you're facing unique challenges.
We might be "socially distanced," but we still need to interact and connect with others if we're going to thrive. So how can we embrace the hard conversations we need to have during this time — and even grow closer to each other through it?
Here are nine tips to help you resolve different types of conflict in this unique season!
If you're having a conflict with someone you can't see in person:
In normal circumstances, conflicts and hard conversations are best had in person. With the immediate feedback of nonverbal and body language, it's easier to avoid miscommunications when you're face-to-face.
But what if you're facing a conflict right now, and because of social distancing, you have to have a tough conversation through technology? The good news is that there's a precedent for this. At Compassion, I see it with teams that work all over the world and have to manage conflict remotely all the time.
1. Apply biblical principles as you approach the conflict … even from a distance!
I always point to the Apostle Paul as an enduring example of someone who embraced conflict and spoke the truth in love (Ephesians 4:15) … even from afar.
Most of Paul's ministry involved communicating remotely with those he ministered to. And, fortunately for us, we have a written record of his letters to learn from. An effective leader, Paul dealt with many difficult discussions and conflicts in his letters, yet he always approached his recipients with words that reflected amazing love and respect.
As you seek to make peace with others from a distance, study Paul's two letters to the church in Corinth. In these letters, he directly confronted serious sins. Despite the contentiousness of the issue, Paul affirmed and edified his readers along the way. His example in these letters gives us solid evidence that remote communication can be done in a biblical and effective manner, while demonstrating the love of Christ.
2. Be intentional about timing.
One of the surprising benefits of handling conflict from a distance is that you may be able to plan ahead before you have the conversation. You may have the luxury of being able to postpone difficult conversations if you feel your emotions overwhelming your more rational thinking. This will buy you some time to sort out the facts from the feelings.
If you find yourself in the middle of a conversation and starting to get angry, you can say something like this: "This might not be the best time for us to discuss these concerns. Can we schedule a better time to talk?"
Now you've got space to pray, regain your composure and calm your emotions. It can also be helpful to use this extra time to write down what you plan to say, so that you can be more intentional about your words when the conversation does resume.
3. Look inward before you look outward.
If you're finding yourself with more solitude than usual, use that time to your advantage. Instead of stewing over the other person's contributions to the conflict, do some self-reflection. Ask God to give you wisdom, and then begin to ask yourself these questions:
How can I please God in this situation? (1 Corinthians 10:31)
Am I thinking of the other person's interests above my own? (Philippians 2:3-4)
How did I contribute to this issue? (Matthew 7:3-5)
Would it be more Christ-honoring for me to overlook this issue than to confront it? (Proverbs 19:11)
Am I being as forgiving as Christ has been to me? (Ephesians 4:32)
If you're having a conflict with someone in your own household:
Maybe isolation and distance aren't your problem. Maybe you're facing conflict with a family member, a spouse or a roommate — all while living in closer proximity to each other than usual. This situation alone can result in new types of tensions and conflicts.
We also understand that, at this time, there may be people who are in unsafe situations in their own home. If you're not safe or have experienced domestic violence, no quarantine is more important than your safety. Call the domestic violence hotline at 800-799-7233 or visit thehotline.org/help.
1. Take a deep breath and say a prayer.
When you first sense those tensions rising, let that trigger a reminder to pause. Take a deep breath and try to step back from the situation mentally, to avoid that natural but negative reaction that comes so easily. Silently ask God to help you respond with a godly, supernatural response or action.
Like any new habit, this takes considerable effort and practice before it truly takes hold. This time of quarantine is a perfect time to practice it.
2. Your ability to resolve a conflict will be stronger if you're ready for it.
In the midst of an intense conversation, when we start to feel threatened, we naturally react with a physical and even visceral response. God made us this way, and it helps protect us when we're facing real danger. But when we don't actually need to escape a burning building or run from a venomous snake, that natural stress response is often misdirected and ends with us speaking and acting in ways we'll only regret later.
So that moment — when you're in the heat of a difficult conversation and you feel your blood pressure begin to rise — that's not the time to start thinking about how you want to manage the conflict. You have to begin putting in the work and preparing your heart long before that moment.
You will need wisdom and self-control if you want to resolve conflict in a Spirit-led, Christ-honoring way. And those qualities develop over time, as you train in godliness.
So before we try to master a set of conflict resolution techniques, what if we stop and ask God to use this unusual season to prepare our hearts? What if we pray that he will use this time to draw us closer to him and to those he's put in our path?
Now is a wonderful opportunity to re-energize our daily walks with God and spend more time in the Word. (See the bottom of this post for relevant passages you can meditate on or commit to memory.) These things will transform us and make us ready for the conflicts and trials that lie ahead in this life.
3. Change your statements into question.
This is a free tip that works in any situation — whether you're quarantined or not!
Questions, especially when they're crafted in a kind way, are often received better than direct statements. If you rephrase the point you'd like to make into a question, you're now inviting the other party to clarify what they really mean, so the two of you can avoid misunderstandings.
Here's an example: You might want to say, "You're being loud on your conference call, and it's interfering with my own work!" But you can reconstruct that into an inviting question that opens a dialogue. Try something like this: "Can you help me understand what your schedule looks like today? Then we can figure out how to best coordinate everything we both have going on, while we share this space."
Leading with a question immediately propels you into problem-solving mode, which will help you both reach a solution that works.
4. Separate the person from the problem.
When things get heated, it's easy to look at our conversation partner and see nothing but the thing that's making us so angry!
In our minds, we need to take a moment to separate the person we're talking to from the issue we're talking about. Doing this simple thought exercise, even mid-conflict, can help us get a better handle on what's really going on.
5. Matthew 18 … social-distancing style.
You're probably aware of what Matthew 18 teaches us about conflict. If we are unable to find a good resolution to a dispute we're having with someone, asking someone else to help can be the best next step.
In quarantine, this third person may need to be on the phone or online. Make sure you choose someone who is considered impartial and respected by both parties in the conflict. Often, a pastor, counselor, spiritual mentor or trusted friend can play this role.
6. Look at conflict as a pathway to growth.
Although it doesn't always feel like it, conflict is one of those trials that helps us develop faith, perseverance and spiritual maturity (James 1:2-4). Even in the best of times, interpersonal conflict is a part of life, and it can actually give us some of our most meaningful opportunities for growth.
We can always learn more techniques to help us better navigate times of conflict. But underlying those more mechanical strategies and skills is a spiritual domain that we would be wise to explore. If we take the time now to cultivate a Christlike heart, when conflict comes, we'll be ready.
Bible Verses to Reflect on for Conflict Resolution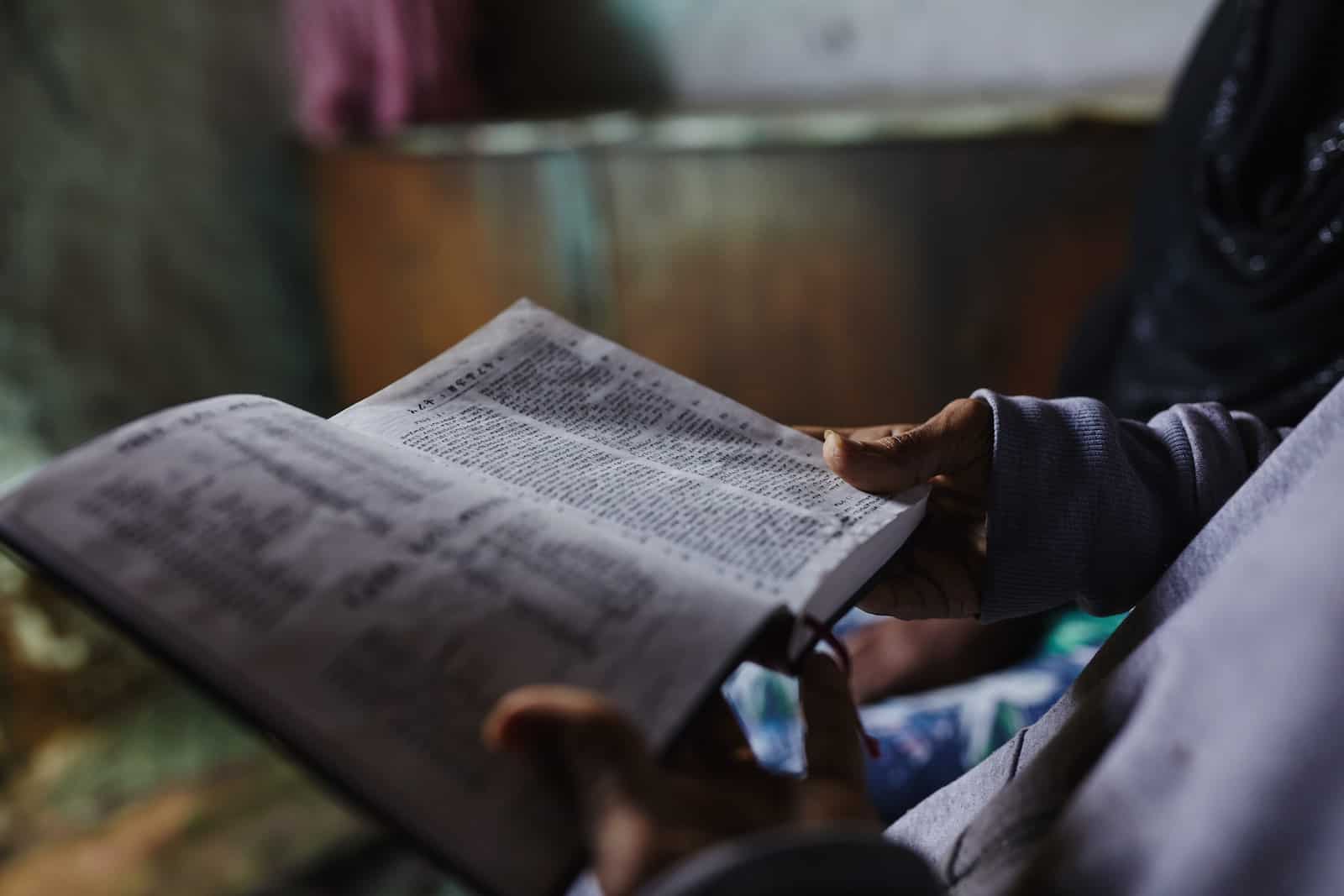 When you're preparing to have a challenging discussion, take time to meditate on these Bible verses:
Do nothing out of selfish ambition or vain conceit. Rather, in humility value others above yourselves, not looking to your own interests but each of you to the interests of the others. (Philippians 2:3-4)
Be kind and compassionate to one another, forgiving each other, just as in Christ God forgave you. (Ephesians 4:32)
Brothers and sisters, if someone is caught in a sin, you who live by the Spirit should restore that person gently. But watch yourselves, or you also may be tempted. Carry each other's burdens, and in this way you will fulfill the law of Christ. If anyone thinks they are something when they are not, they deceive themselves. (Galatians 6:1-3)
For Further Reading
While there's no substitute for prayer and the ministry of God's Word, I do recommend the book Crucial Conversations: Tools for Talking When Stakes Are High. While its content is not overtly Christian, many of its principles can be understood and applied within a biblical framework. I believe you'll find some practical help that's relevant in this time and beyond!
If you're in danger of any kind, your health and safety are of utmost concern. Please dial 911, as police and emergency personnel are operating as normal. You can also contact the domestic violence hotline (800-799-7233), the suicide help line (800-273-8255) or a crisis counselor by texting HOME to 741741. Visit our Emergency Resources for more ways you can get the help you need.
---
Photos by Ben Adams and Lina Alarcon.