Rossy is a sweet and active 8-year-old. She is God's literal miracle of life for her family.
Rossy comes from a family of six. She has three older siblings and they all live with their parents in Cantel, Quetzaltenango, located about four hours northwest of Guatemala City.
Quetzaltenango is known for its cold weather and very nice people.
Rossy's siblings Orfa and Eleazar are enrolled in our Child Sponsorship Program. Rossy's parents wanted her to attend the same center too, but there were no available spots for new children.
Nevertheless, another child development center in Cantel, located only several blocks away from their house, had available spots.
One of the benefits Rossy received as a sponsored child was a medical checkup. Our ministry provides two medical checkups a year for younger children. And it was during Rossy's first medical checkup that the doctor identified a suspicious murmur in her heart.
The doctor asked our staff to take Rossy to a cardiologist in Quetzaltenango. However, Rossy did not seem or act like she was sick.
After an echocardiogram, an electrocardiogram and X-rays, the cardiologist confirmed that Rossy had a heart problem and told us not to wait until she had symptoms to treat it. The doctor recommended we travel to the city that offered a special cardiovascular surgery unit called UNICAR.
The child development center nurse, Ruth, tells us,
"The doctor explained that Rossy had a small hole in her heart; even though she had no symptoms she still needed the appropriate treatment."
Our staff at the child development center talked to Rossy's parents. They offered financial support through a Partners of Compassion fund, but Rossy's parents did not follow up with us.
Rossy's father, Ipolito, explains,
"I was really scared. I had no ways of paying for her surgery. I had also heard how many children die during surgery. She did not look sick, so I did not want to risk her life in a surgery that I thought was not needed. I was hoping for a miracle."
Even though her symptoms were not noticeable to her family, Rossy noticed them.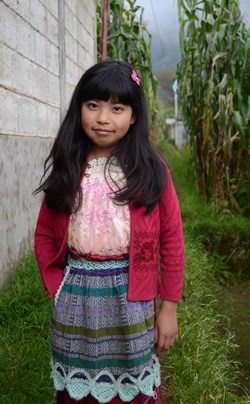 "I would get really tired and short of breath. On my daily walk back home I could not walk up the hill without having to stop many times to take a breath."
A year after her doctor visit, everything changed for Rossy and her family when she started bleeding from her nose and mouth and it would not stop.
Rossy's parents took her to the hospital and for the third time Rossy's heart problems were confirmed. The first time was when Rossy was just a baby. The doctor had told them about her heart murmur, but due to the lack of resources they did not give her the treatment needed.
In addition to her bleeding, Rossy started developing purpura, a condition were purple-colored spots start showing on the skin.
It was during this time that her parents realized the importance of the surgery.
"My wife and I argued a lot, because I did not want Rossy to have surgery. I was very afraid."
After realizing his daughter was only getting worse, Ipolito accepted help from the ministry.
"I went back to apologize to the child development center staff. I was wrong. Rossy needed help and I did not take advantage of it on time.

"The brothers and sisters at the center have been of great support, not only financially, but spiritually too. They were always praying for us. Through Compassion, God gave me the miracle I had been waiting for."
Rossy went to UNICAR and during her first appointment the doctor diagnosed her with Tetralogy of Fallot, a cardiac anomaly involving four related heart defects. Rossy needed open-heart surgery. The doctors warned her family that there was a great chance Rossy would not make it because of how long they waited to treat her.
The doctor asked Rossy to go to the dentist before her surgery. She needed to not have any cavities to prevent infections. She also had a catheterization to make sure her veins and capillaries were in good shape before the surgery.
Finally, Rossy's open-heart surgery took place.
The staff at the child development center made sure that Rossy's family felt cared for and loved during this time. One person from the center was with Rossy and her mom at all times while they were at the hospital. Others would visit her father and siblings at their house.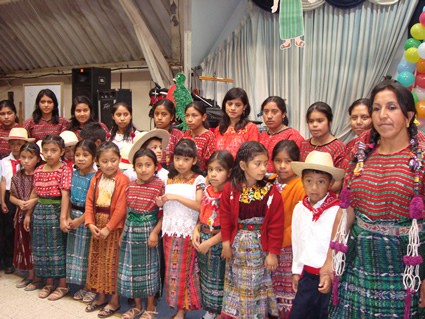 Children at the center started a "Rossy's Fund" to raise funds for her surgery. They also had a prayer and fasting week for her.
Rossy responded really well to the procedure, and two weeks later she was on her way home.
The doctor recommended Rossy rest a lot so her heart and sternum could fully heal. Rossy was not happy since it meant she was not going to attend school or the child development center. But, she is now back at the center and school.
Today, Rossy is a girl filled with life. She loves to play with her dolls and kitchenware toys. Her favorite subject in school is math. She loves to go to the child development center. She likes to read her Bible, especially the book of Genesis.
Rossy tells us,
"I like the project because it is where I learn about the Word of God. My favorite Bible story is God's creation, especially the part where Adam and Eve disobeyed. It helps me remember that we always need to be obedient."
Center Director Abigail also wants us to know,
"Rossy is very smart and likes to participate in contests or special activities. She is the one who gets the medals and awards every time. She had a perfect attendance score.

"She is an outstanding 8-year-old. We are so grateful for her life. There are no words to thank all the people who donated money for her surgery. Please know that it was not in vain. Your donations saved a life. You saved Rossy."
Thanks to you, Rossy has a promising life ahead of her. A life full of dreams, dreams like being a doctor. She wants to be a doctor who helps children when she grows up.
Thank you for giving life, literally.