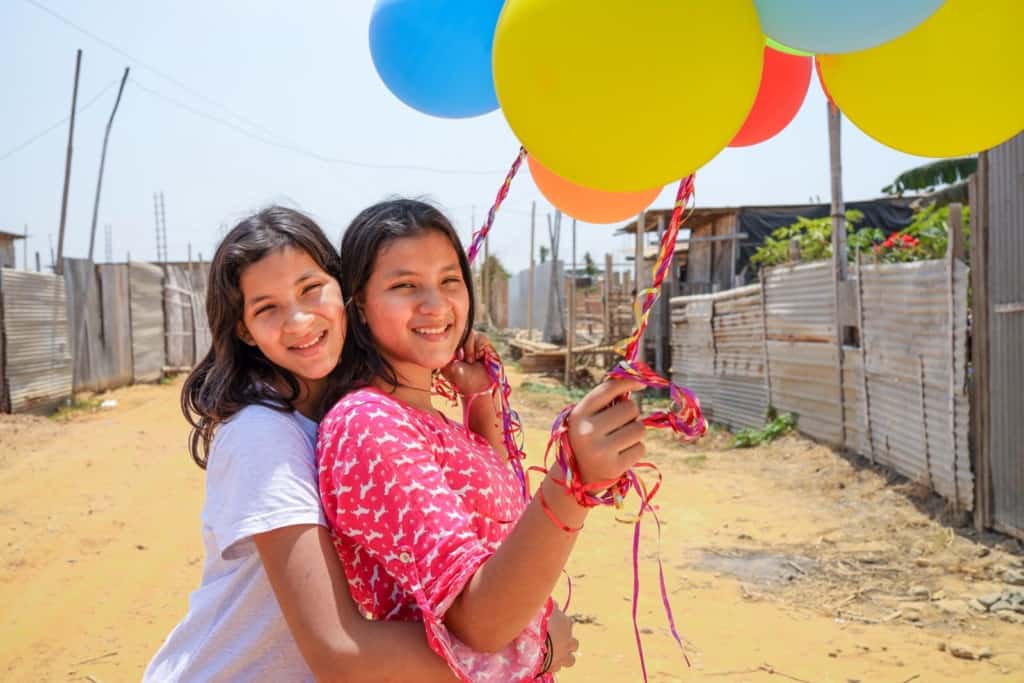 Best friends and twins Cintya and Joselen share many things in common. They both love ice cream, the color pink, balloons, eating watermelon and playing hide-and-seek. They even share the same features. The best friends enjoy spending time together and tell each other everything.
Cintya and Joselen, though, were not always together. The lives of these two girls have not been easy — in fact, they were separated as toddlers and raised in different homes.
No Choice but to Part
The sisters were born in a very poor area on the Ecuadorian coast. Their parents did not have enough money to care for the babies. One morning, returning home after working all night, the twins' father found the baby girls in their crib crying, alone. He looked for his wife so she could feed the girls. When he saw her belongings were gone, he felt cold all over. Feeling frantic and without resources, she had left, leaving the babies in the care of their father.
Young, inexperienced, without a stable job and in charge of two newborn girls, Luis felt desperate. The young father could think of no other option than to travel far from his town to search for a stable job. He could not take his two newborn daughters with him, so he decided to leave the girls in the care of his mother.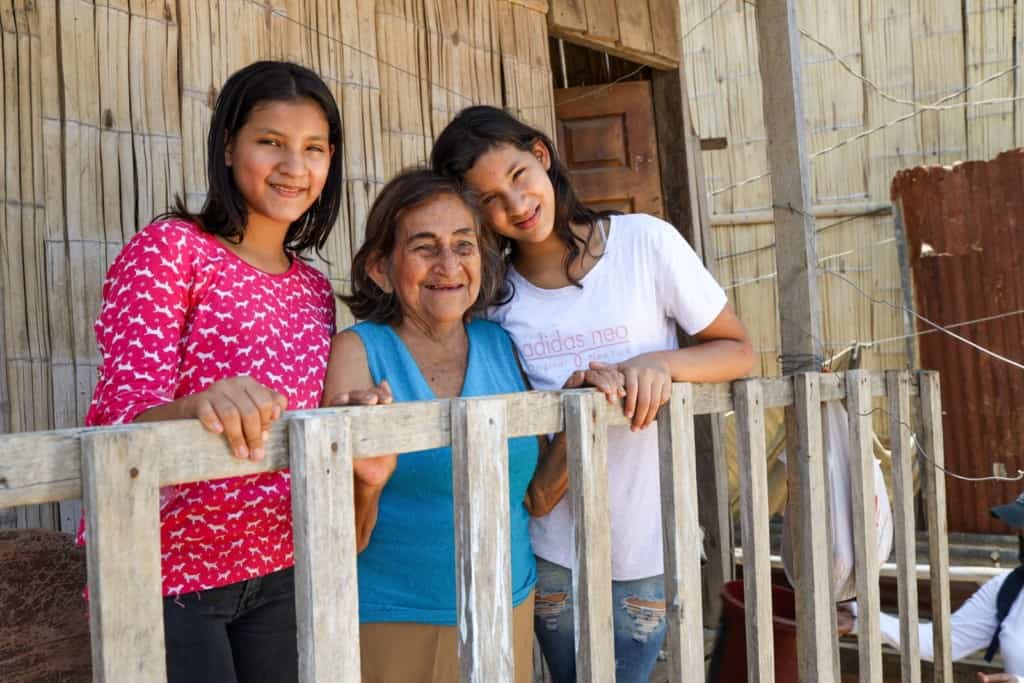 The girls' grandmother welcomed them into her home. Luis promised that he would return for them. As the days and then months passed by, however, that never happened. Their grandmother's financial situation was also dire. With no sign of their father returning, she had no choice. She separated the 2-year-old girls, sending Cintya to live with their aunt in another town. Joselen stayed with her.
"It was a tough decision. I was alone and couldn't take care of the two girls and work at the same time," says Fabiola, the girls' grandmother.
Losing Contact
For a long time, the family tried to maintain the bond of the two sisters. The girls' aunt and grandmother managed to get them together to spend time together when they were very young. However, because of time, distance and work, it soon became too difficult to organize ways for the girls to see each other.
Each of the twins grew up in different homes as if they were only children. For Joselen, her grandmother is her mother, and for Cintya, her aunt is her mother. The girls grew up in different schools, in other towns and surrounded by different people. The girls grew up without knowing they had a sister.
When the twins were 9 years old, Cintya and her aunt returned to live in the town of Durán. However, communication between grandmother and aunt had been lost many years before, so Cintya continued to live with her aunt, and life went on as usual.
A Joyful Reunion
Both families were in desperate financial situations, so both enrolled the girls in Compassion's Child Sponsorship Program. But neither knew about the other one's decision or even whereabouts.
One day, Joselen ran home to her grandmother with exciting — and perplexing — news.
"Mom, Mom, there's a girl in church who looks a lot like me," she exclaimed.
Fabiola immediately put two and two together and realized Cintya had returned to town. Days later, the two families met in the church. Between hugs, tears and anecdotes, the two girls reunited and discovered that they were sisters.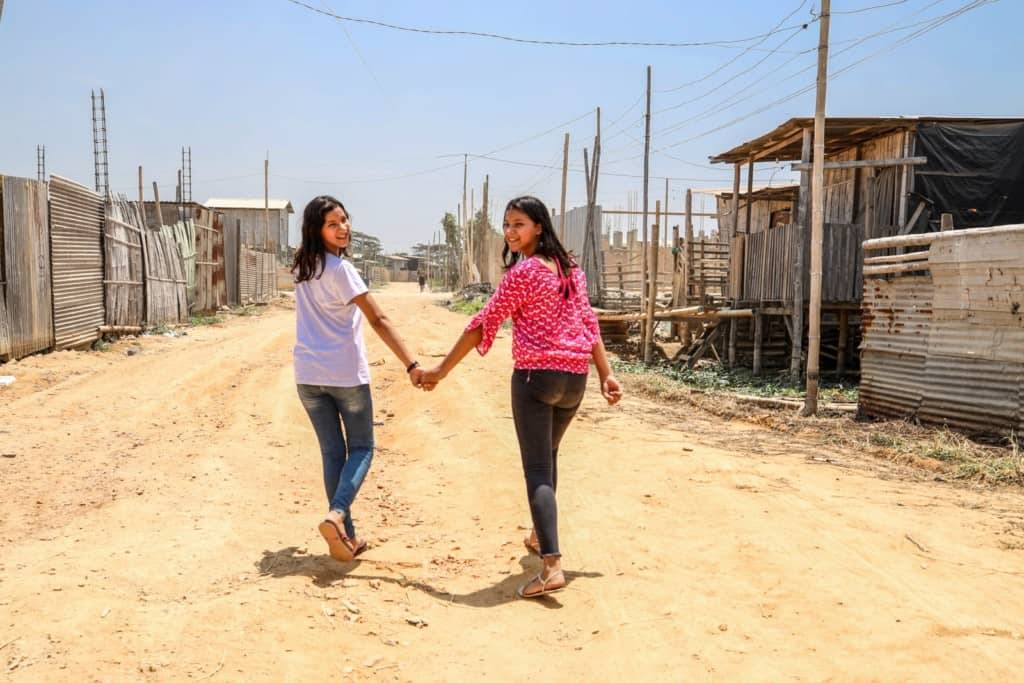 "My sister is my best friend. She makes me laugh and makes me happy," says Cintya.
Jenny, the girls' tutor, knows that despite their joy at having been brought together again, Cintya and Joselen have challenges to overcome after so much time apart. At the center, she encourages their relationship and helps them understand that they are still family and friends despite being separated.
"My tutor Jenny is very good to us. She often tells us that we are both special and loved by Jesus," says Joselen.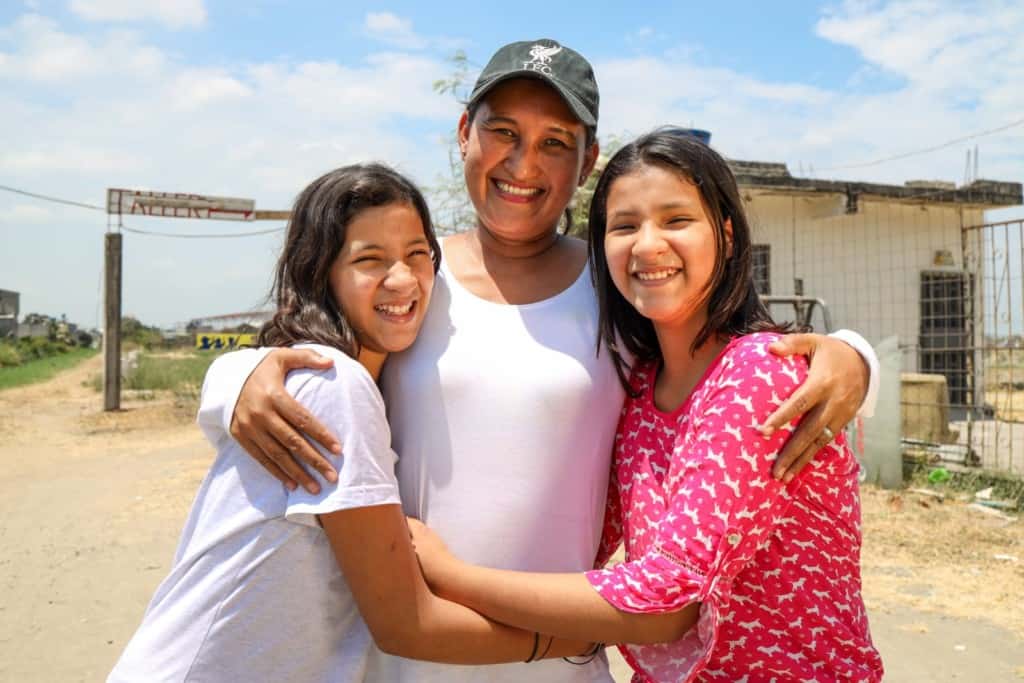 Today, the twins are 12 years old. They still live in different houses and with different families, but they meet at church every week and spend time together.
"Jesus allowed me to meet my sister again," says Cintya. "And today she is my best friend."