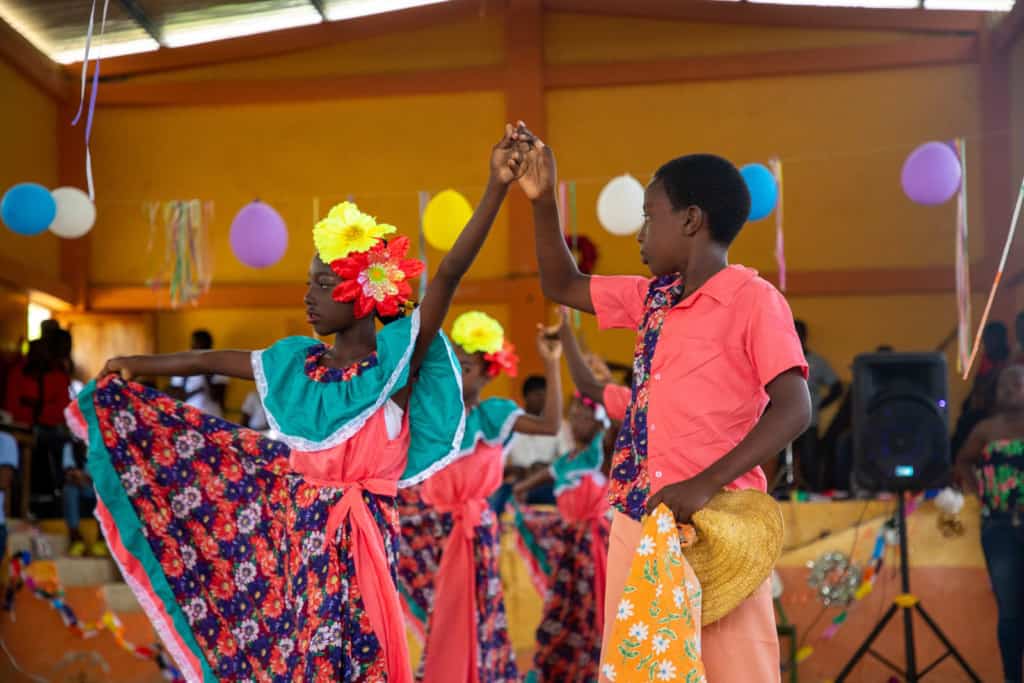 Ecuador — one of the most biodiverse countries in the world — is home to a tropical coastline (La Costa), Andean highlands and volcanoes (La Sierra), a portion of the Amazonian jungle (La Amazonía), and the breathtaking Galapagos Islands. Ecuador straddles the equatorial line in South America and, due to the high elevation of the mountains, is the closest country to the sun. From Cotopaxi — the tallest active volcano in the world — to the Otavalo market — the largest market in South America — Ecuador is bursting with natural beauty and fascinating culture.
Alongside the breathtaking scenery, incredible art and towering cathedrals, there is also a large income inequality. Sadly, chronic malnutrition impacts 24% of children under age 5 in Ecuador. Recognizing that these challenges exist, today we'd love to share about the culture and traditions of these amazing people. Here are some interesting facts about Ecuador that will give you a peek into the country where tens of thousands of Compassion-assisted children live.
Key Facts About Ecuador
Here are some quick, interesting facts you should know about Ecuador.
Population: 16,904,867
Capital: Quito
Official language: Spanish (Quechua and other Indigenous languages are also spoken)
Area: 109,483 square miles — about the size of Nevada
Economy: Ecuador's economy is substantially dependent upon the country's petroleum resources. Other major exports include bananas, shrimp, coffee and cut flowers. Mining, agriculture and fishing are the most important industries. Another interesting fact is that Ecuadorians use the U.S. dollar as their legal currency.
Culture and Traditions of Ecuador
There are so many fun facts about Ecuador that it is difficult to choose what to share! Here's just a little more about this fascinating country.
Religion: About three-quarters of Ecuadorians identify as Roman Catholic. Catholicism is deeply embedded in the culture, architecture and even politics of Ecuador. About 10% of the population identifies as evangelical while the remaining people identify with other religions or as atheists.
Clothing: Since there are three distinct climate regions in Ecuador, clothing styles vary largely by location. Along the coast, Ecuadorians wear lightweight clothing. Women often wear dresses, and men wear "guayaberas" (loose-fitting shirts). In the Andean region, the clothing is more conservative. Men traditionally wear a blue poncho, a fedora, or a felt hat and white, calf-length knickers. Andean women traditionally wear a white blouse, a blue skirt, a shawl and a felt hat. In urban areas like the city of Quito, men and women wear jeans, T-shirts and styles similar to those in the United States.
General culture: Although the culture varies greatly by region, the majority of Ecuadorians identify as "mestizo" which is a mix of Indigenous and European decent. While there remain isolated tribes in the Amazonian jungle, the majority of the Indigenous communities of Ecuador are found in the Andean highlands. Afro-Ecuadorians compose a small percentage of the population and are famous for their marimba music and dance festivals. Ecuador is home to five UNESCO world heritage sites — the city of Quito, the colonial town of Cuenca, Qhapaq Ñan (Andean Road System), the Galapagos Islands and Sangay National Park. Ecuadorians have a relaxed sense of time, with many stores closed on Sundays and for siestas in the afternoons. They also enjoy affectionate greetings that include a kiss on the cheek or a hug.
Music and Dance of Ecuador
Ecuador is home to a number of cultures that have distinct artistic styles. Ecuadorians love art, dance and music — these expressions play a large role in their culture.
In the Andean region of Ecuador, you might hear the haunting sounds of the "rondador" — chorded cane panpipes. However, bass drums, snare drums and stringed instruments are also played. Music in the Amazon region is a mix of traditional rhythms, tunes and instruments from the Amazon, Spanish and Andean cultures. The "Bomba del Chota" is an Afro-Ecuadorian style of music known for its use of marimbas.
The "Diablo Huma" dance is a notable form of Ecuadorian dance, featuring dancers in "devil head" masks. "Pasillo" is known as the "rhythm of Ecuador." This Spanish-influenced music is popular throughout the country and has dance steps similar to the Viennese waltz.
In modern times reggaeton (popular Latin dance music), rock-and-roll, pop, jazz, blues, reggae and electronic music, as well as the Colombian "cumbia" style are commonly played.
Food and Drink of Ecuador
Ecuador has fertile land that produces a wide array of fruits and vegetables. Markets filled with plantains, potatoes, rice, corn, beans, bananas, mangos and pineapples and common throughout all regions of Ecuador. Meat such as pork, chicken, beef, and "cuy" (guinea pig), along with rice, potatoes, avocado and cheese, are commonly served in the mountainous region. Delicious seafood cuisine is very common along the coast.
Arroz Navideño is a classic Christmas and New Year dish served throughout Latin American. Made with rice, onion, bell peppers, raisins, nuts and ham, arroz Navideño is a colorful dessert! There is a surprising ingredient too — cola. Yes, the soda! It adds color and flavor to the dish. Feeling festive? Learn to make arroz Navideño!
Ecuadorian shrimp ceviche is a quintessential dish along the coast. The ingredients typically include shrimp, onion, tomatoes and bell peppers seasoned with limes, oranges and cilantro. It is often served with popcorn or plantain chips. Yum!
Cuy, or guinea pig, is a popular meat in the mountainous regions of Ecuador. It is typically barbecued and provides a great source of protein.
Colada morada is a traditional Ecuadorian drink that dates back to the pre-Hispanic era. During the holiday called the Day of the Dead, many Ecuadorians will celebrate by making this deep red and maroon beverage. The ingredients for this historic drink include herbs, blackberries, raspberries, corn flour, pineapple, strawberries, sugar and spices.
A Story From Ecuador: Cleaning Up God's Creation
Armed with bags, gloves and a strong sense of purpose, about 350 Compassion-assisted children set out to clean the beaches and green spaces of their community. Samuel, Alejandra and Patricio are three of the many sponsored children from their center at a coastal Ecuadorian church who are fighting for their environment.
"I believe that as children of God, it is our duty to take care of the planet," says Patricio.
The sponsored children and adolescents dedicate time each month to clear garbage and raise awareness as part of a church-led campaign. They are an example to the entire community of environmental stewardship.
"I think it is very important that we all clean the beaches and stop contaminating the sea, because that is where the fish and animals that are part of our food live, and if they die we would run out of food," says Samuel.
The modernization of the local communities has led to an increase in plastic waste, especially in coastal towns. This waste often is found polluting the beaches and marine life. The aim of this campaign is to teach children the importance of taking care of their resources and valuing God's creation!
"In the church we have learned that we must take care of God's creation, that we must be good stewards of what God has given us, so we like to care for and clean the sea," says Alejandra.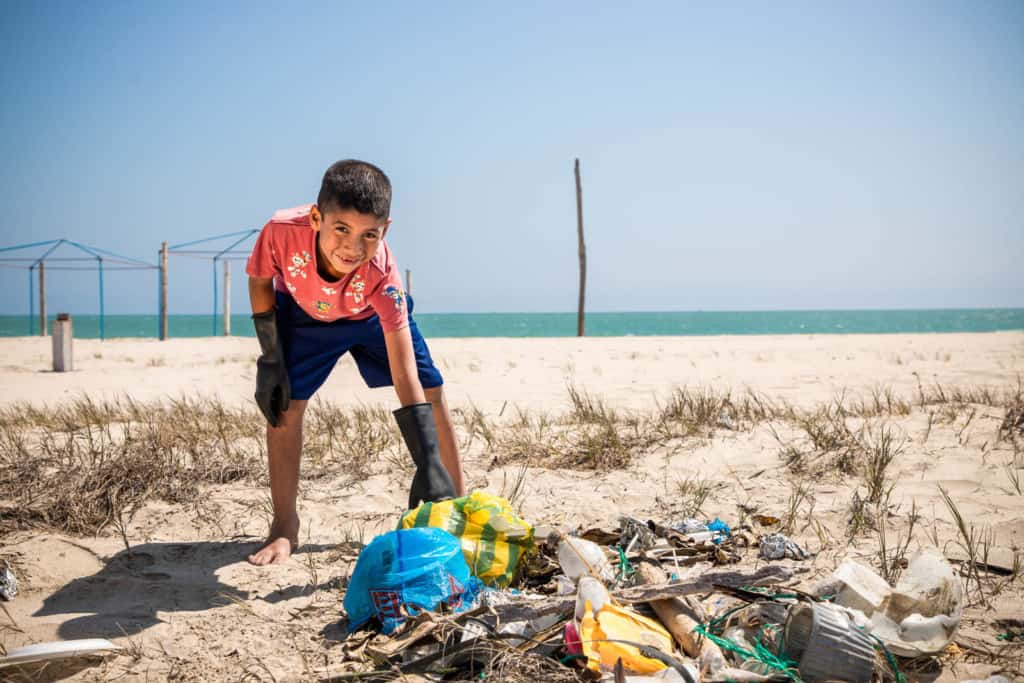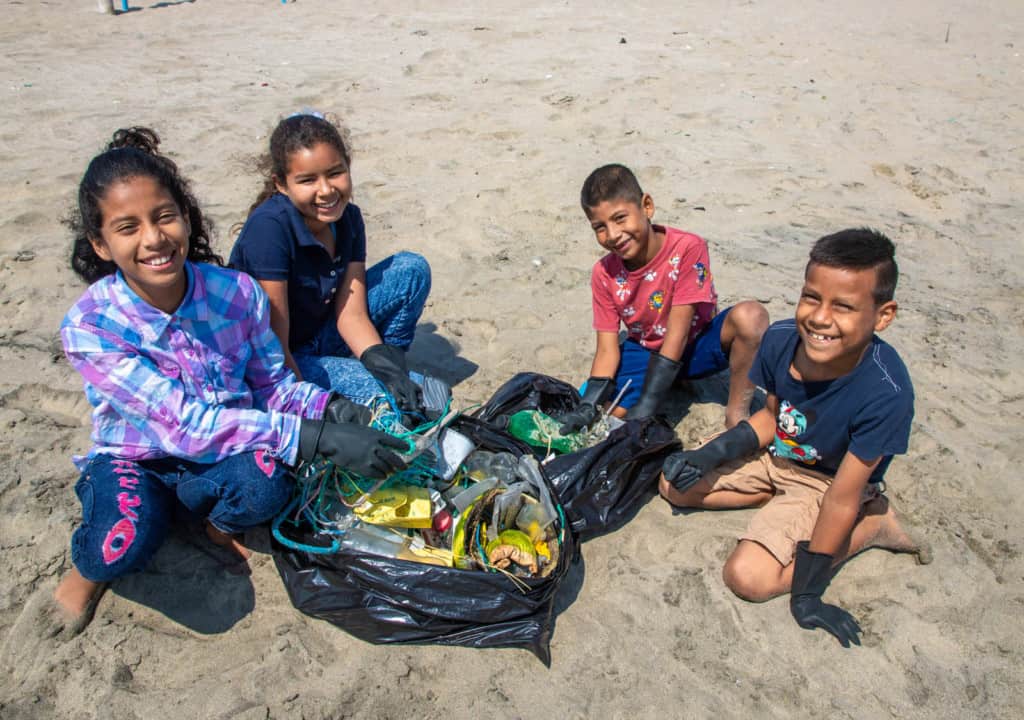 Read More Stories From Ecuador
BONUS: Fun Fact About Ecuador
Spanish-speaking Ecuadorians often use Quechuan expressions. Here are two that are popular and also really fun to say! "Arrarrai" with strongly rolled "rr" sounds means "hot" and is what you can say if you burn yourself. If you are chilly and shivering, you can say "achachai" which means "cold."
Photos of What Daily Life is Like in Ecuador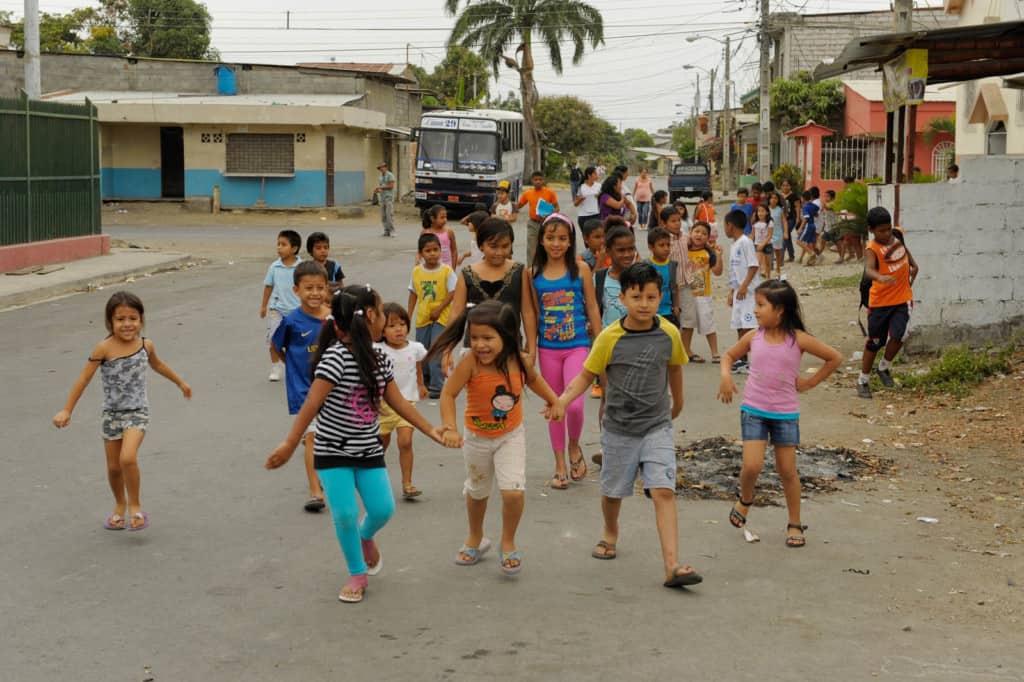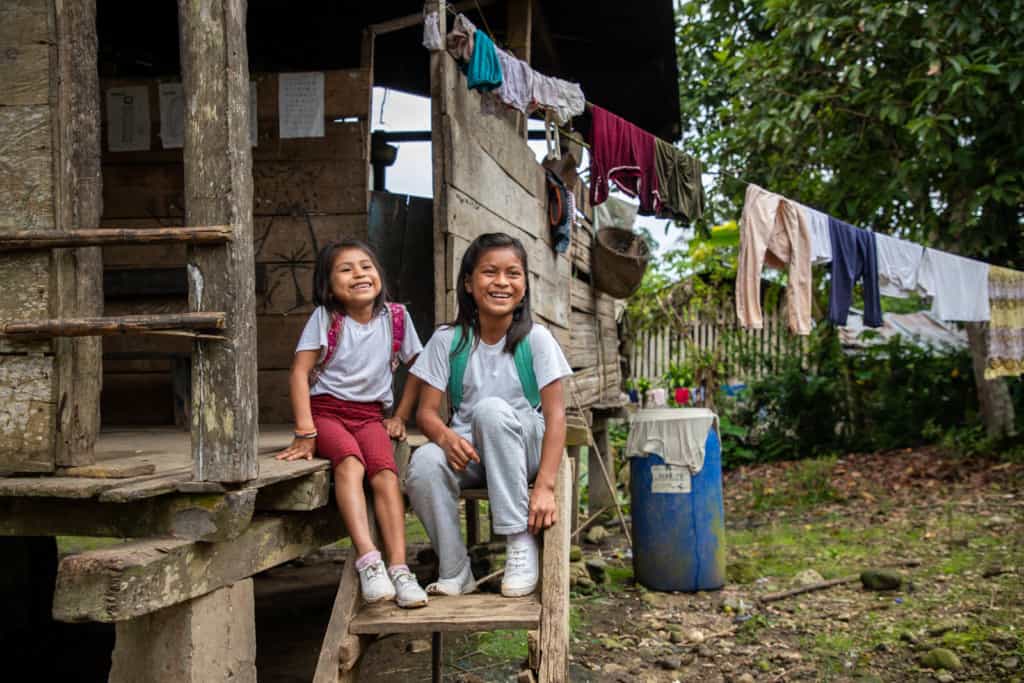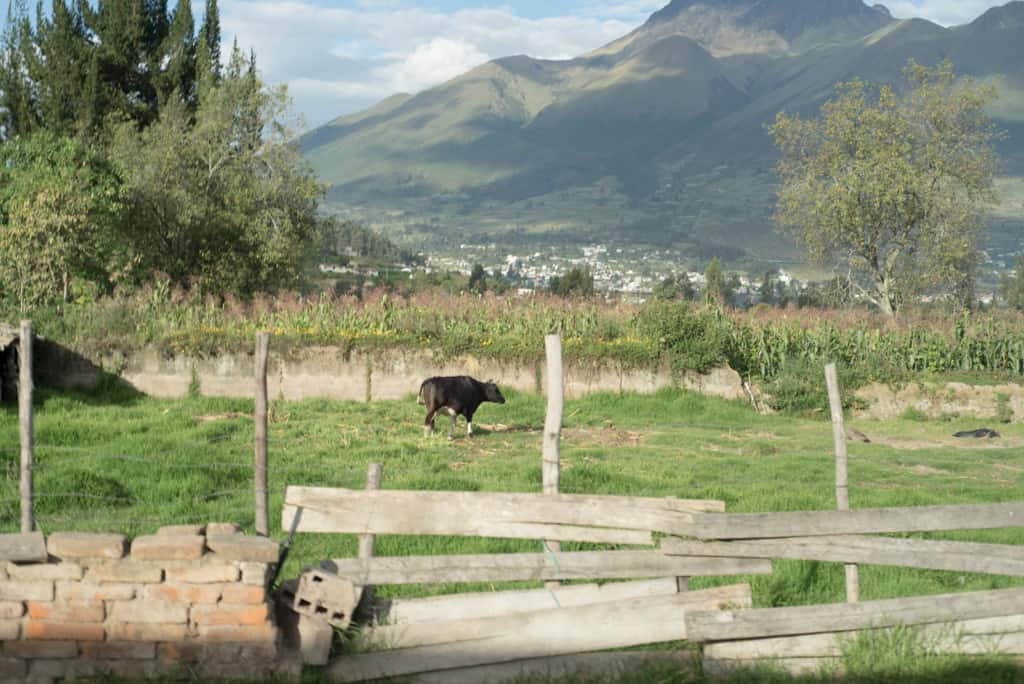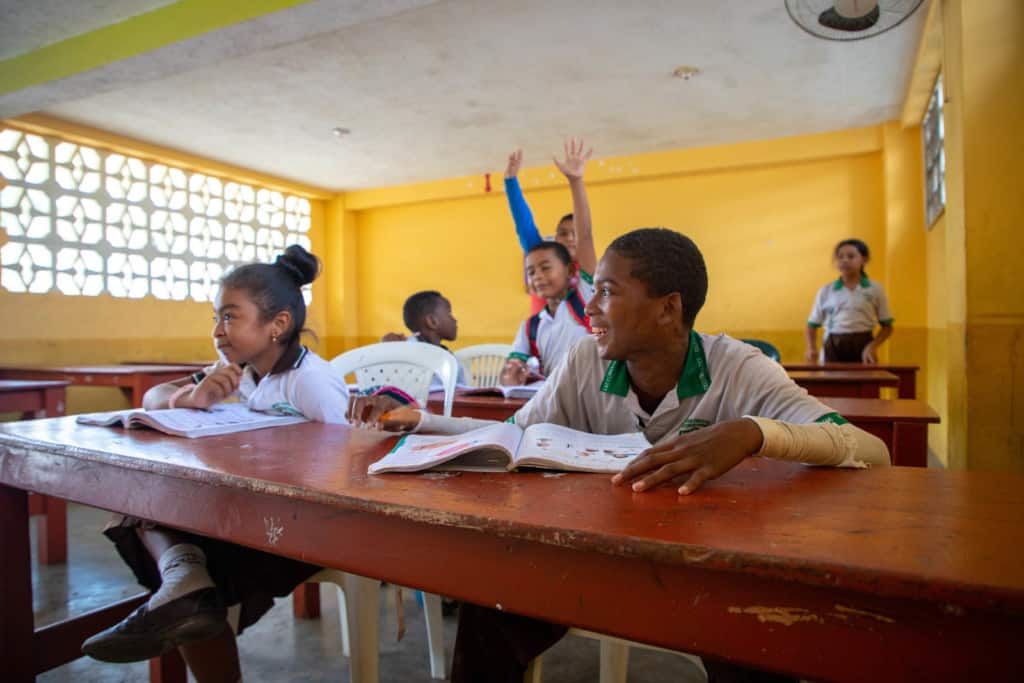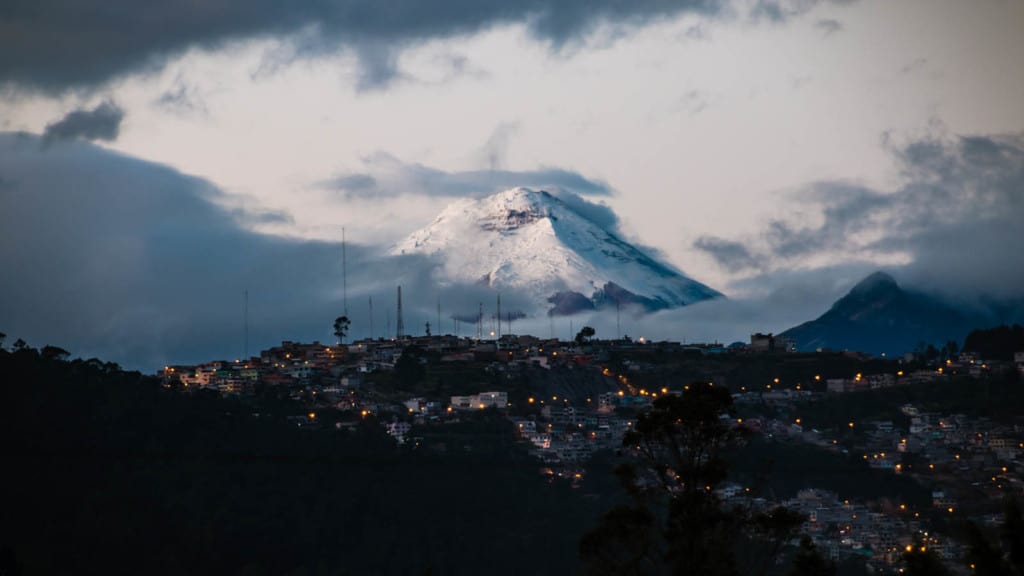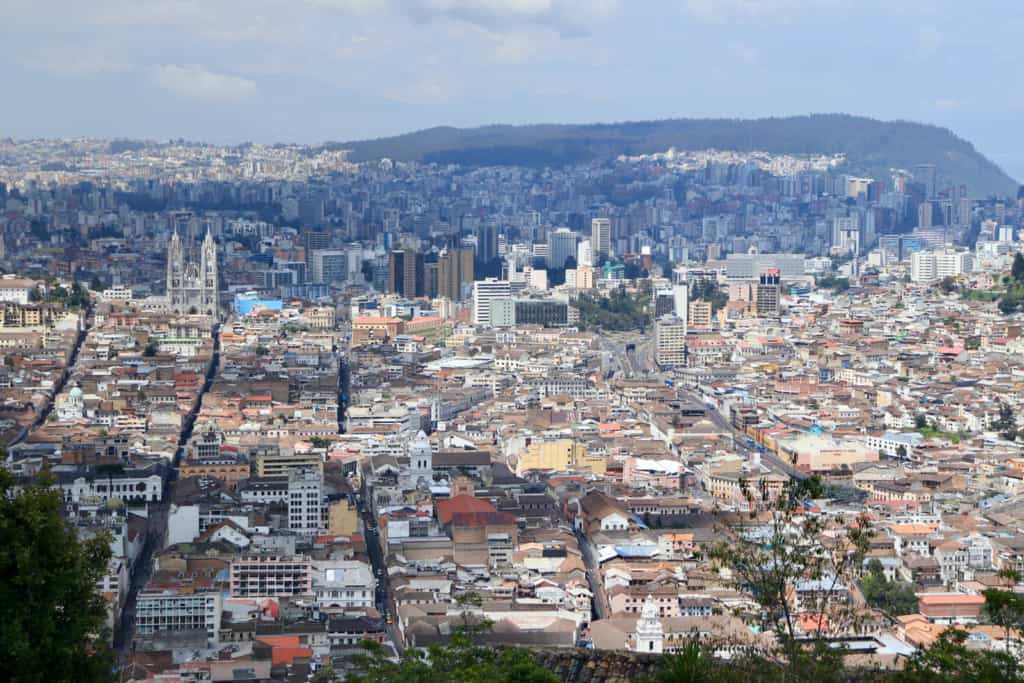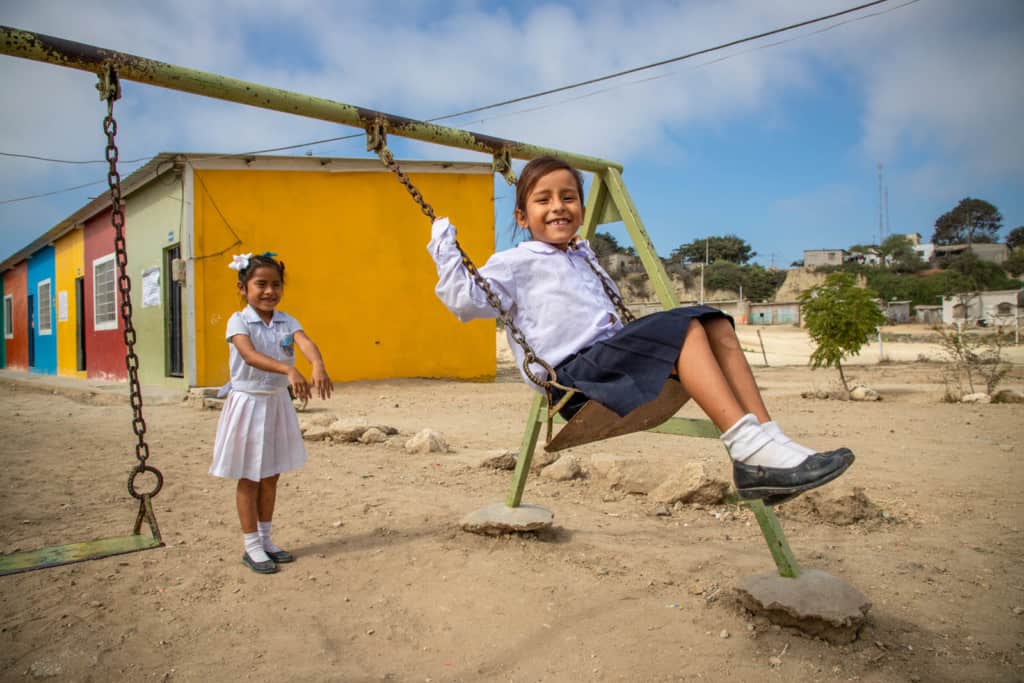 Do you want to keep learning about the beautiful country of Ecuador?
Facts About Compassion and Ecuador ›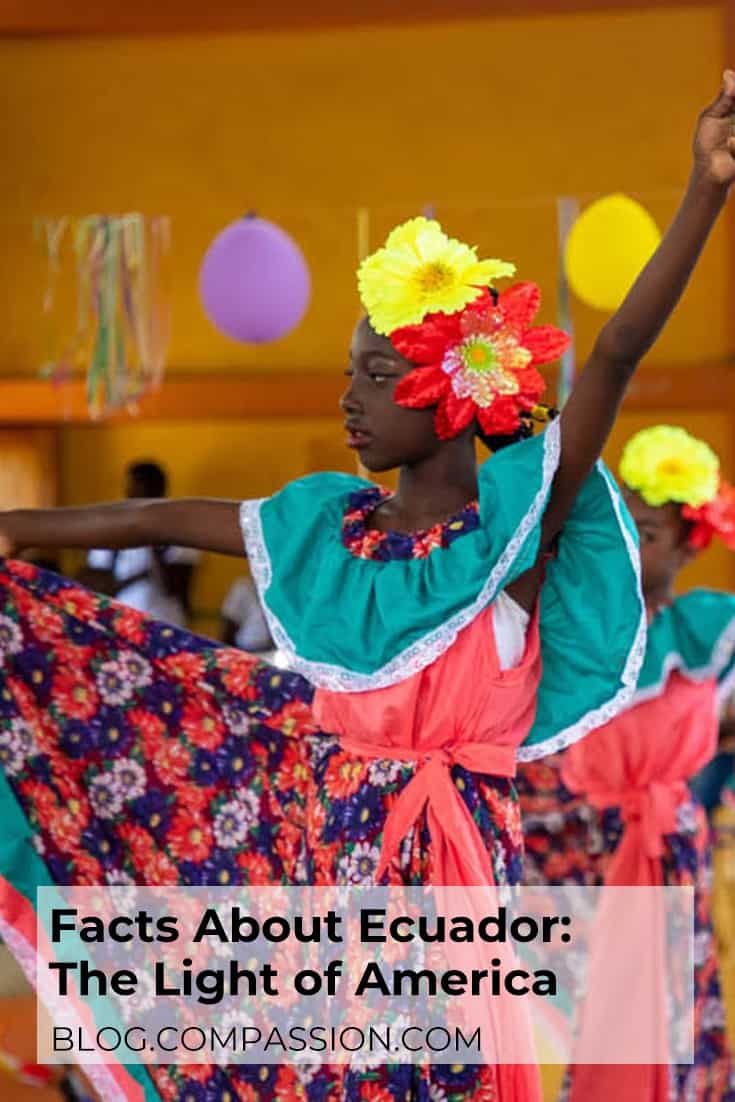 Each week on the blog, we're posting an article of facts about a different country where sponsored children live. Keep an eye out for the countries that interest you the most!