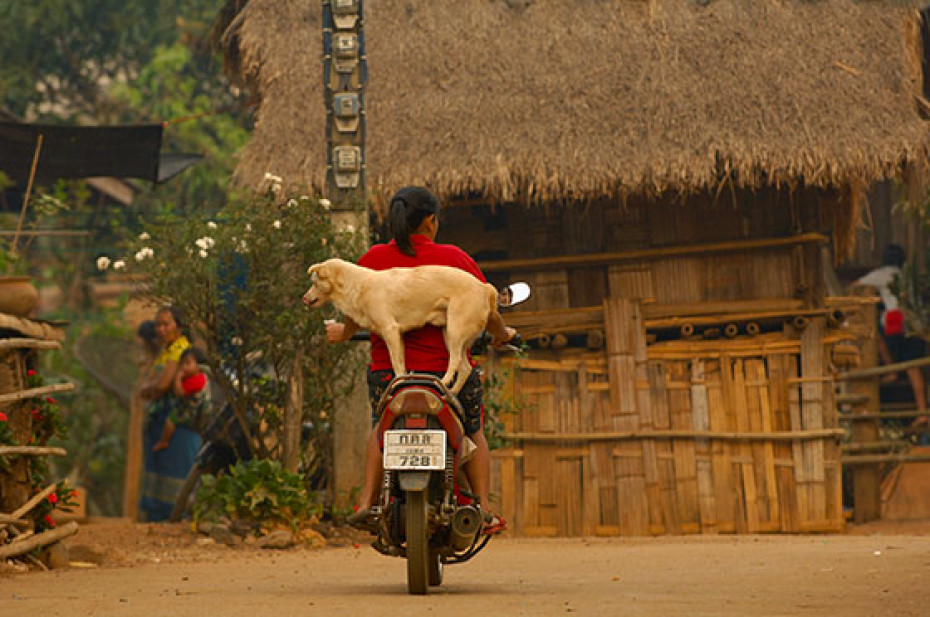 If there's one thing that holds true in any country, in any culture, it's that man's best friend with his comfort and protection is a universal companion. And it's impossible not to bring out the camera when they're around. In our many travels, we've taken thousands and thousands of photos and there's been more than their fair share of cute pictures of dogs. So, just to brighten your day here are some of our favorite furry friends that we've met around the world!
Continue Reading ›

Valdênia was 15 years old when she taught a little boy in the community to read and write.
"He was 7 and had difficulties learning at school. His mother asked me to help him."
At that time, Valdênia was in high school, but had no hope to get into a university. Today, three years later, she can see that she was practicing her vocation.
Continue Reading ›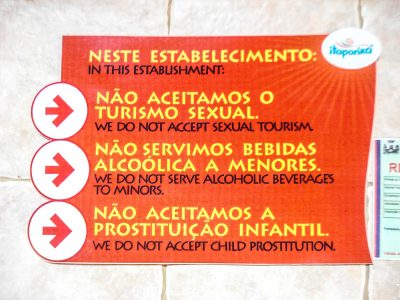 Young people fill the sidewalks, and are found in front of the dirty hotels, waiting for their next clients. Illiterate or of low education, these young people are unprepared for the labor market. In prostitution, they have found a mode of survival.
Continue Reading ›
Excellence is answering God's call to the best of our abilities with the gifts and resources He has given us. It is carrying out God's work with an attitude of enjoyment.
Thanks to the Leadership Development Program* (LDP), Talita is living in the best moment of her life, not only professionally, but also spiritually. Her life story is about striving for excellence. Her dedication makes her an example to be followed by others and a reference of struggle and Christian character.
Petite and delicate, 20-year-old Talita teaches the 5- and 6-year-olds at her former child development center. God, the Father, has made her a great woman.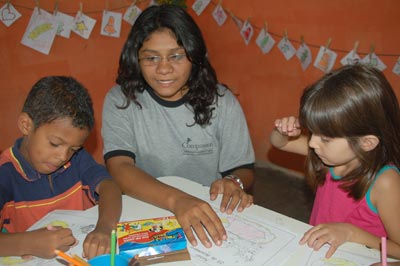 The public system of education in Brazil is full of contrast. The best universities are public, and to be accepted in to one, the student has to have a good and strong education during high school. But when talking about a young person who's attended a public school, the odds are small.
Public schools are the worst ones and rarely prepare for the next step. Besides all the hardship and risks children in poverty have to face, their academic and professional path can be compromised due to the lack of good education.
Talita attended a public school in her town, Tauá, a small city about 330 kilometers from Fortaleza – the capital of Ceará state. But different from most of the students of lower class who barely finish their studies in order to get a job and help their families, she devoted herself – and still does – to study. She overcame the statistics and got a vacancy in a public university – the "Universidade Estadual do Ceará" (University of Ceará State). (more…)
Continue Reading ›
In March 2007, Ana Cláudia, the youngest child of five siblings, got the approval of the Leadership Development Program* (LDP) committee and started her path toward a bright future. She was part of a selected team of young people who overcame their circumstances during their child sponsorship period. The 20-year-old young lady faced a hard process, but now is studying pedagogy at Faculdades Cearenses in Fortaleza City where she lives.
What if you don't make it? But I will.
And if you don't? All my efforts and expectations are focused on LDP. I know I will make it.
"She was not the only one of my children to have the opportunity to attend high school, but she was the only one to have the will and opportunity to attend college. I thank God for her life," says Mrs. Maria, a 54-year-old widow who raised her five children, including Ana Cláudia, by herself.
"Now faith is being sure of what we hope for and certain of what we do not see. This is what the ancients were commended for. By faith we understand that the universe was formed at God's command, so that what is seen was not made out of what was visible." – Hebrews 11:1-3 (NIV)
Ana Cláudia's father was murdered during a holdup at the company where he used to work as a sentinel. She was only 15 days old.
Compassion became part of Ana Cláudia's life when she was 9 and was enrolled at the child development center near her home.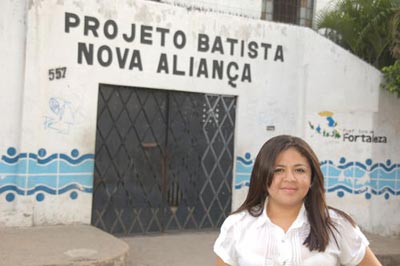 "The child center was and still is a reference in my neighborhood. Here where we live, children have so many options of wrong things they can choose to do. They have no orientation or hope, and many times no respect or love.

"For this reason I see my former child center as a shelter offering to the children a healthy life in many ways. Just like it happened to me."
Continue Reading ›