Archives for: money
(subscribe)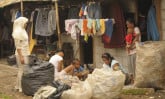 One family took on the challenge of living on only $2.50 a day for an entire week. They decided to rely on God for every need that surpassed the $2.50 a day.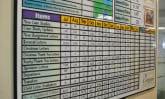 Does the money you donate to Compassion produce a good return on investment? Do we maximize the impact of your generosity?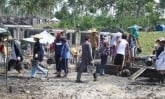 Even though I was excited that I found money in my pocket, wouldn't it have been nice if it was more? Then I'm reminded that over 1 billion people on this planet will work all day today and not get paid what I just found in my pocket.