In the 2014-15 fiscal year, God continued to protect and provide for the work of Compassion International. With the support of our sponsors, donors, volunteers and staff across the globe, more children in poverty have been given the opportunity to realize their true potential and hear the lifesaving message of Jesus so that they may grow up to become responsible, fulfilled adults.
Fiscal transparency is one of our top priorities. When you gave to Compassion this past year, 81.8 percent of expenses went to programs that directly benefit children.
We are pleased to present you with our 2015 Annual Report and hope that it provides all you need to know exactly where your money goes. We welcome feedback on things you'd like to see in upcoming reports.
Here are some of the highlights from another incredible year for which we are thankful: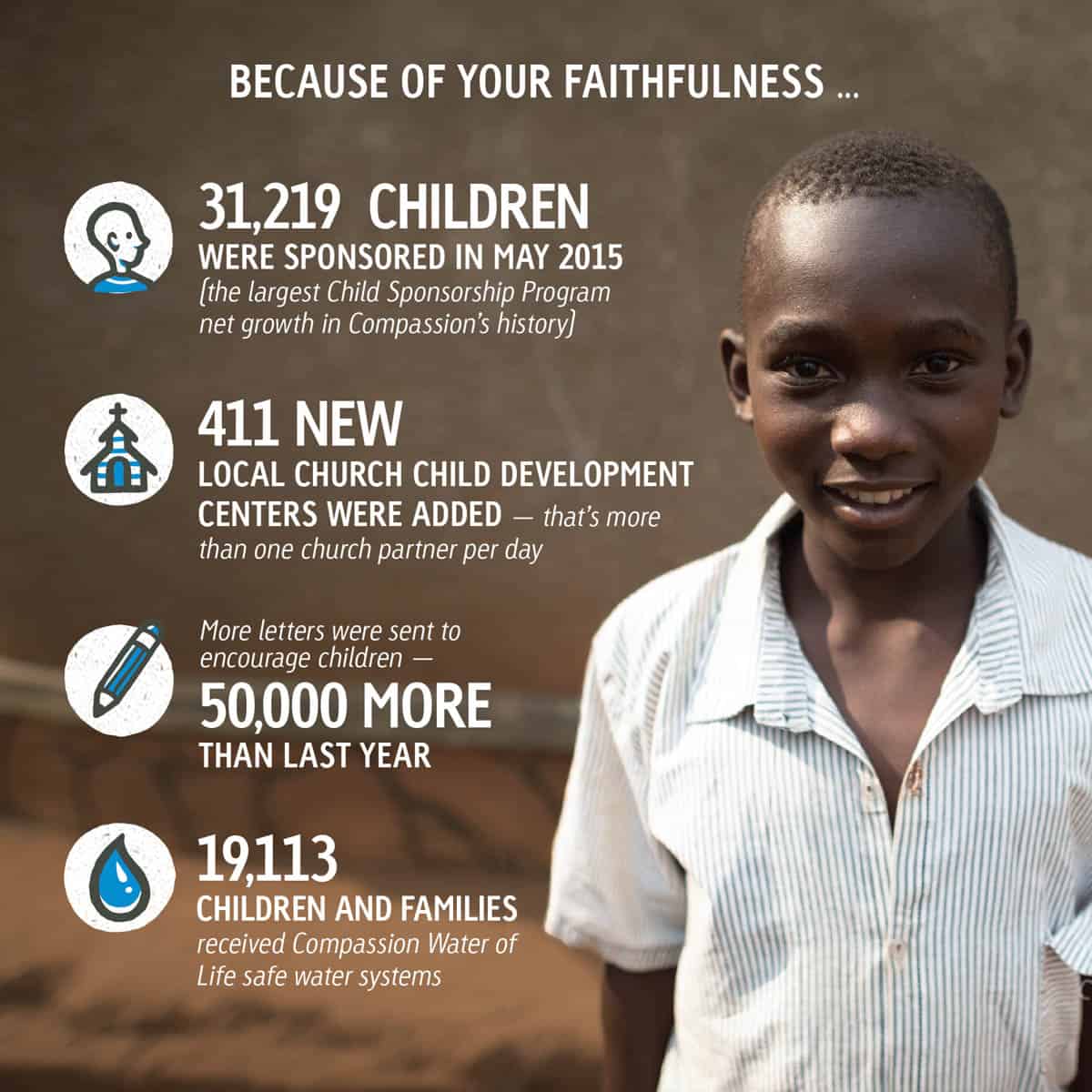 Watch a personal message from President of Compassion, Santiago "Jimmy" Mellado.
For more information, watch a message from Interim Vice President of Finance, Todd Dodge.
Questions or suggestions for things you'd like to see in our next report? Leave a comment below!