We believe in dreaming big. We refuse to let poverty steal hope…
our hope for the children in our program, our hope for tomorrow and our hope to end extreme poverty.
We know child sponsorship works, but don't just take our word for it.

Meet these inspiring and successful Compassion alumni as they share about life after sponsorship.
They are tangible proof that the cycle of poverty can be broken…one empowered youth at a time.
John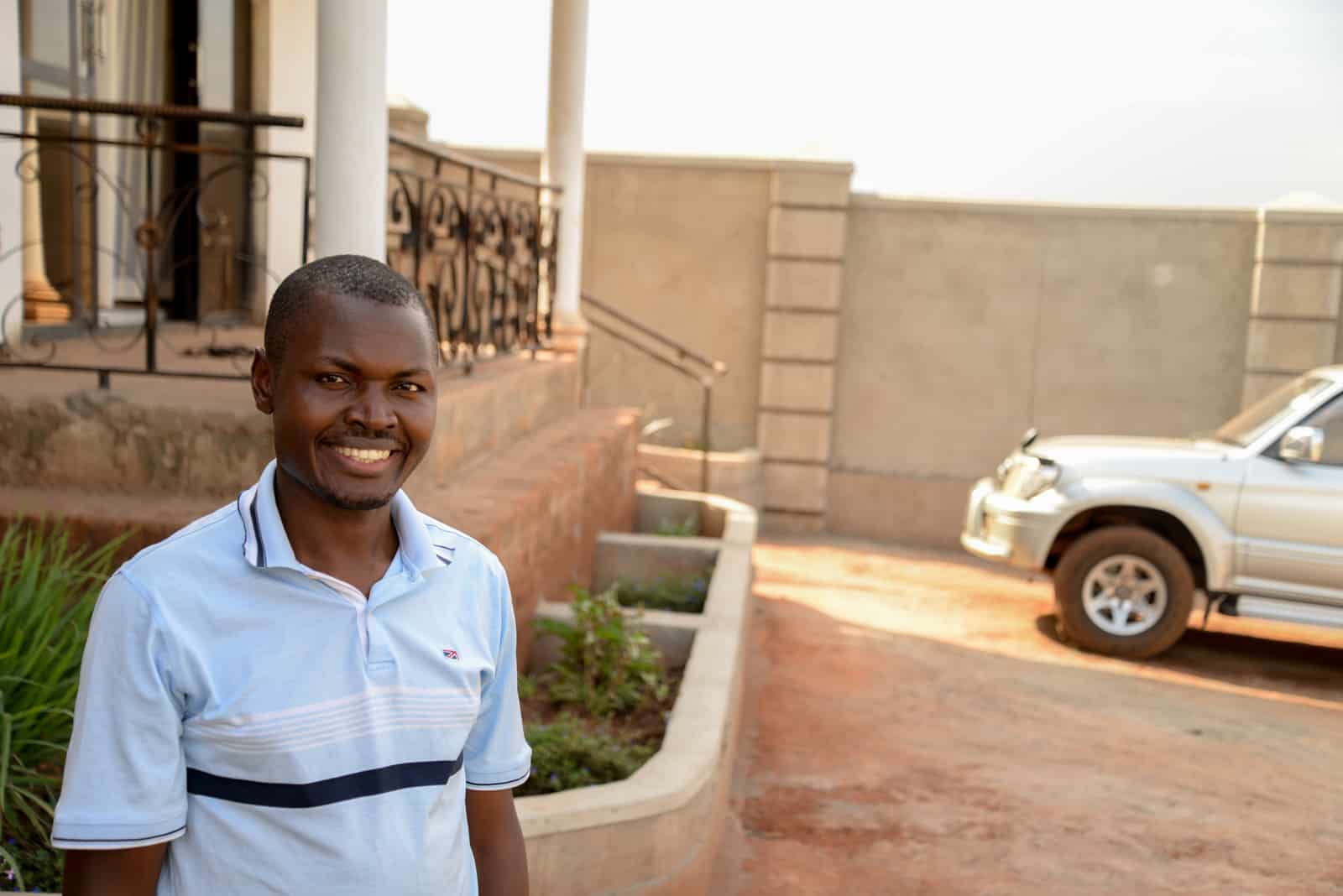 The lawyer who represents the poor for free in Uganda
When he was 12, John and his four siblings were chased out of their home by their uncle, who wanted their house for himself. His mother had passed away and his father had run away in grief, never to be seen again. John's pastor took him to a lawyer for advice on what to do. But no help came from the lawyer.
"I cried. I knew we had lost everything. I was frustrated and hopeless," said John. The lawyer's words never left John's mind. He vowed to become a lawyer and seek justice for everyone. Through the support of his sponsor and the staff at his local Compassion center, today John is a lawyer who represents the poor for free.
Since 2009, when his career began, John has handled over 300 free cases for people in poverty.
Alemayehu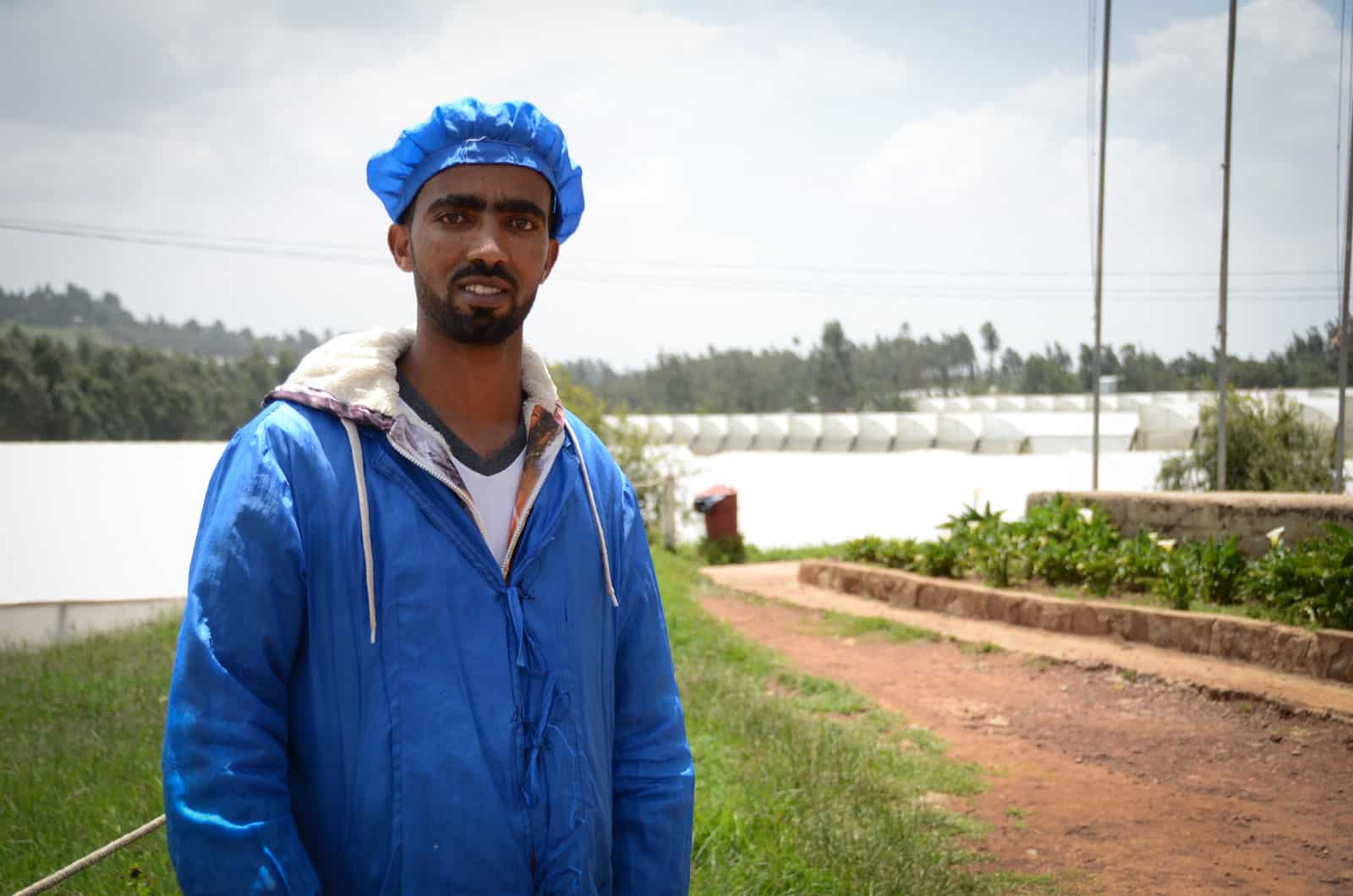 An agriculturalist on a mission from Ethiopia
"When I joined the Compassion program, I excelled in my education. The environment I grew up in didn't allow me to dream big. I lived in an area where there was no one to look up to academically. Apart from the center staff who used to tell me that I can be someone, I rarely heard an encouraging word from anyone. I give thanks that I was given the education I needed to join Hawassa University to study horticulture. I prayed every step of the way and the Lord granted me my heart's desires."
May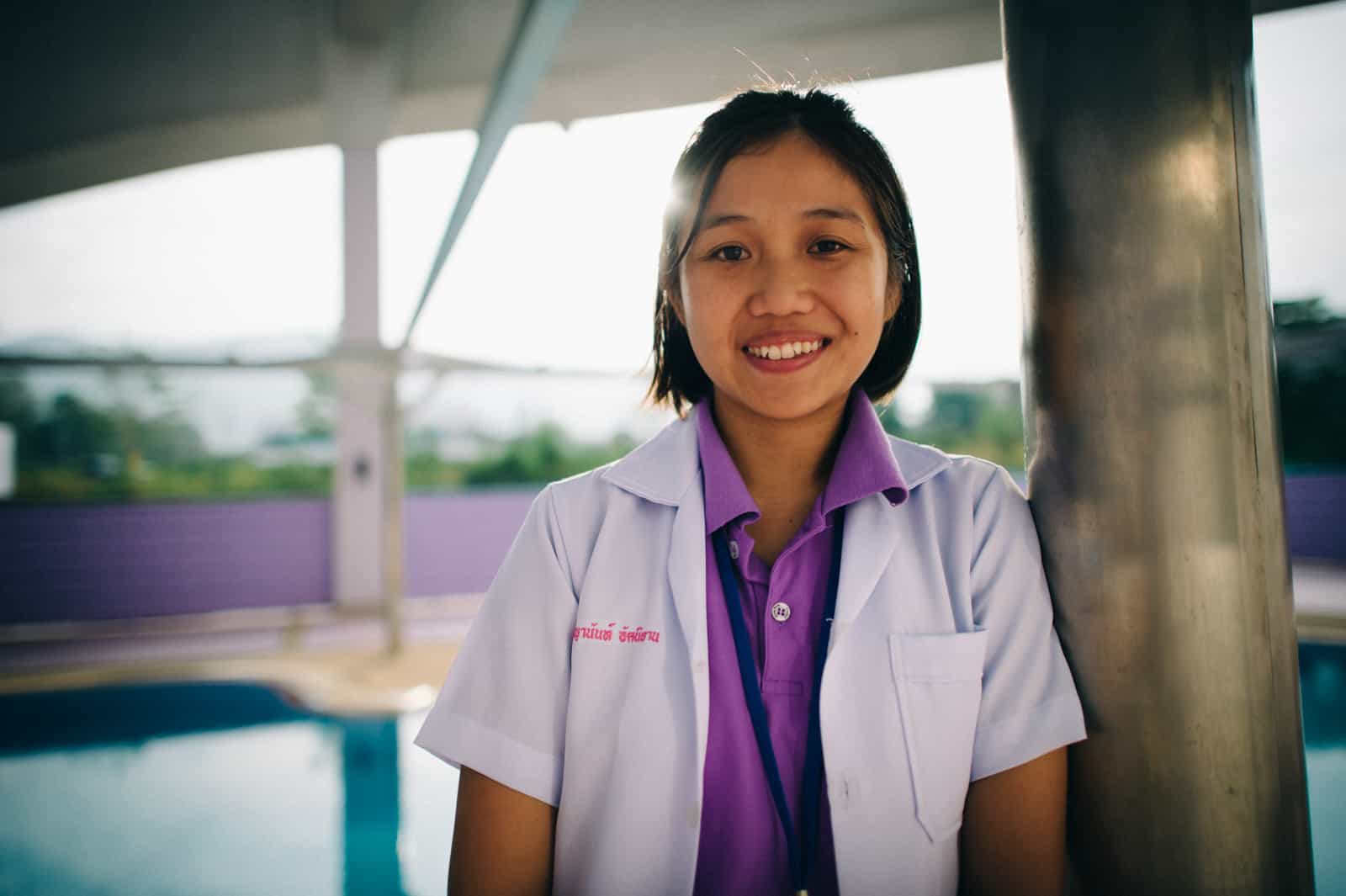 The physiotherapist helping the most vulnerable in Thailand
"I work at the Rochinakarine Institute of Child Development. I'm a physiotherapist helping both younger and older patients who have mobility difficulties. When I was younger, having a sponsor enabled me to know another world. It gave me access to another world of education. I was able to learn much more than before. One memory I have is that I'd never seen the sea so Compassion organized a camp for us to see the ocean for the very first time."
Jean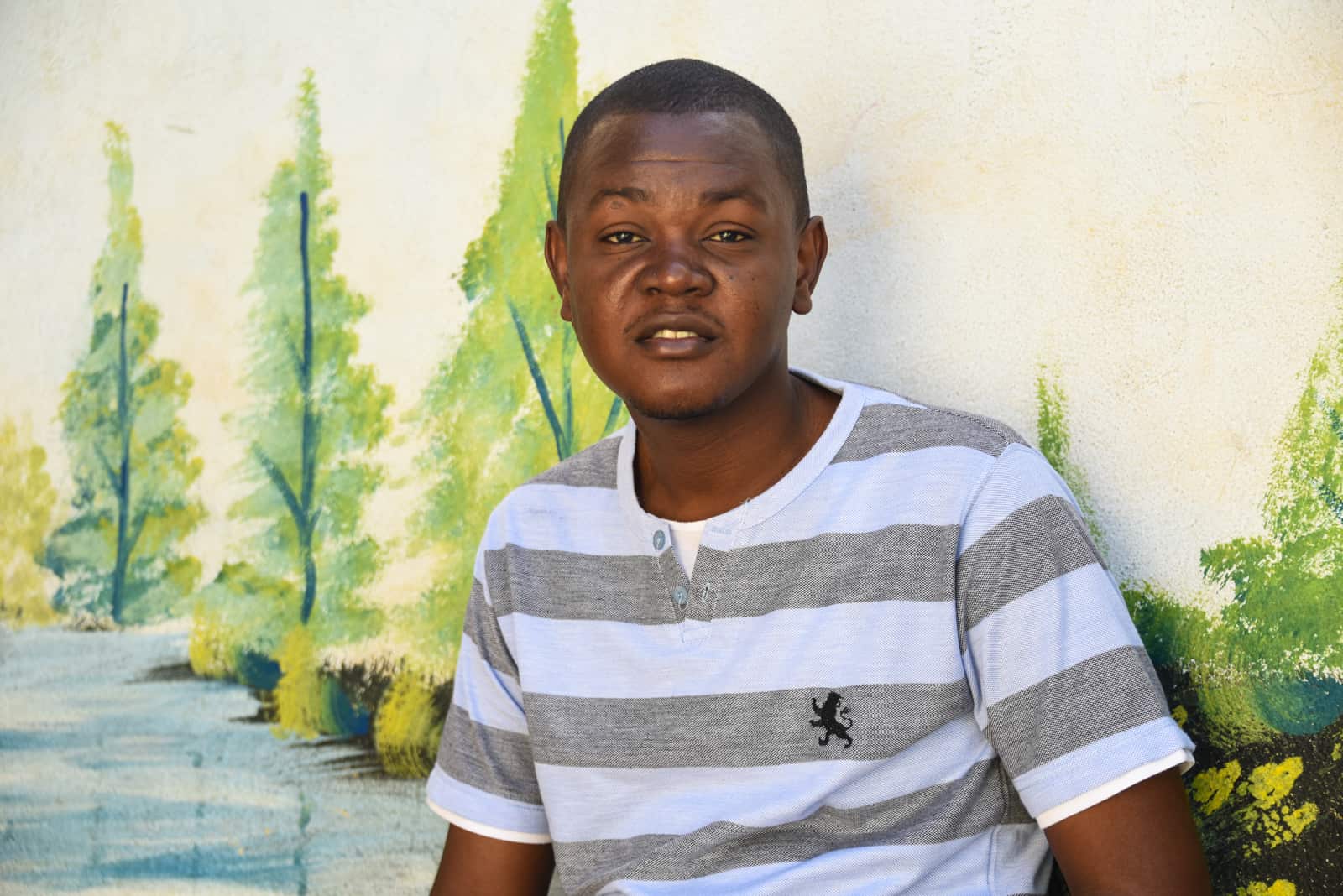 The accountant who began with one pair of shoes in Haiti
"I was born in Solino, a very poor and violent slum of Port-au-Prince. When I first started school, I remember I had only one pair of shoes for every circumstance. I used to spend a whole day standing on my feet in school because there were not enough seats available for all children. I did not have access to safe water and good food. With the help of Compassion, I now have a bachelor's degree in business management and another bachelor's in economics. I currently work for the Haitian government as a public accountant in the finances department. I am the secretary of my church and the vice president of the youth association of that same church."
Edwin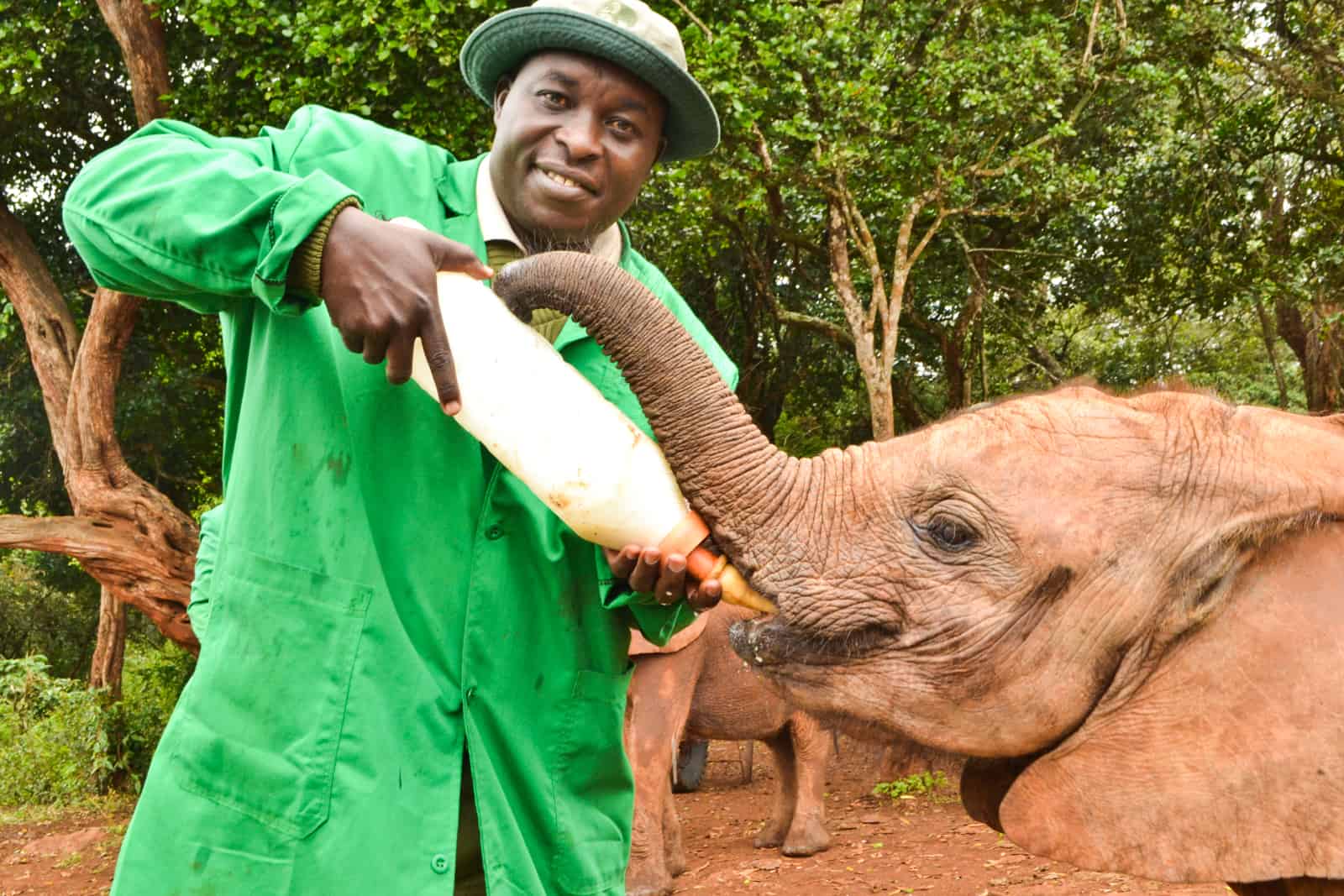 The awesome elephant keeper at David Sheldrick Wildlife Trust in Kenya
"When I was a little boy, I was in the Compassion program. Compassion helped take care of my physical well-being when I was young and they also helped take care of my feelings and emotions. And now, that's one of my most important jobs with the baby elephants. Just like Compassion helped prepare me for adulthood by caring well for every part of my life, I now get to do the same thing for the elephants. God's plan for my life was more adventurous than I ever could have imagined!"
Maria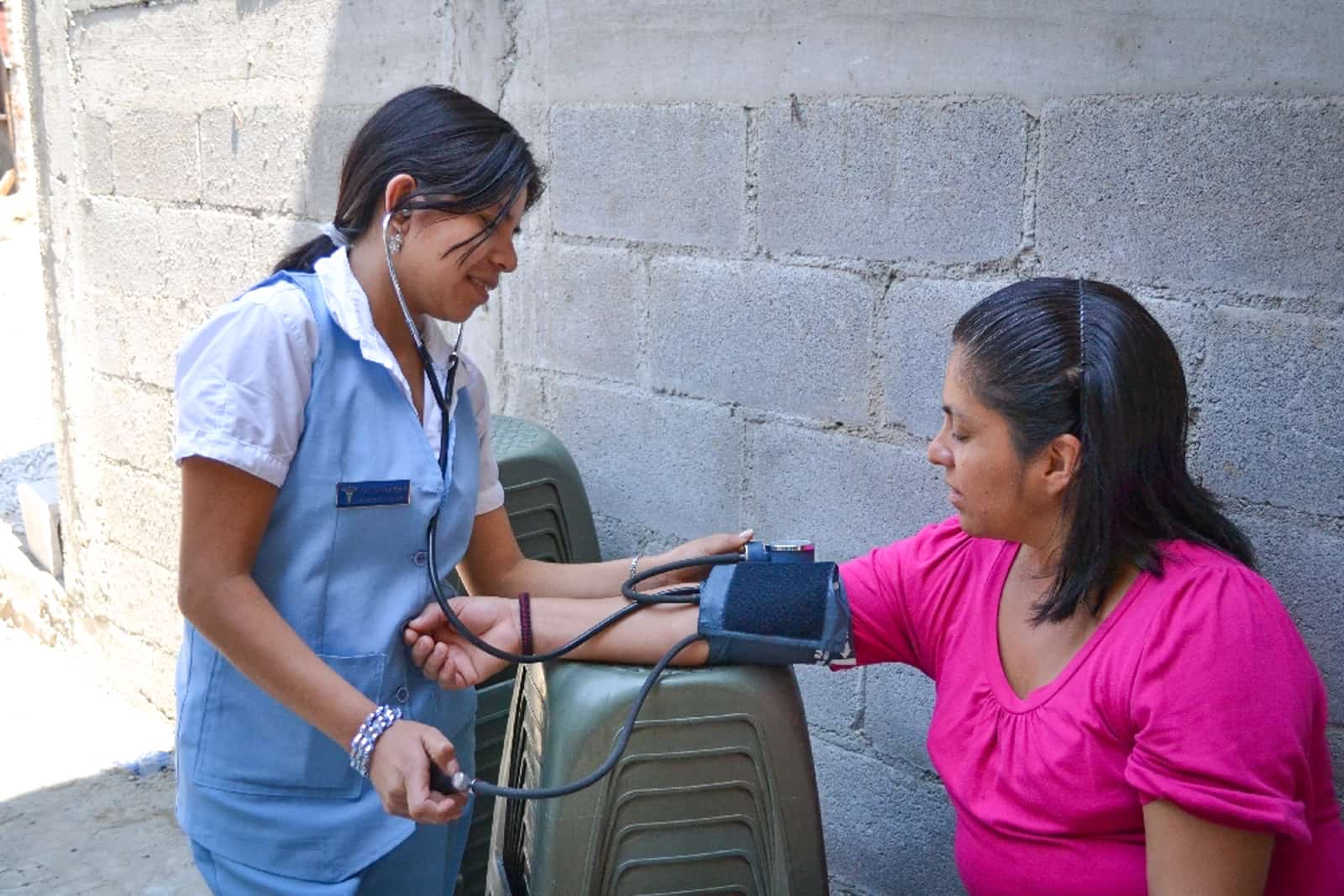 The nurse who was allowed to dream in Guatemala
"My tutors at Compassion's center taught me to dream and fight to reach my goals. I would not be a nurse today if it were not for Compassion. I love to be a part of the team that provides health for the people of the dumps. That's where I grew up and I thought it was my future, but Compassion rescued me from the dirt."
Jeric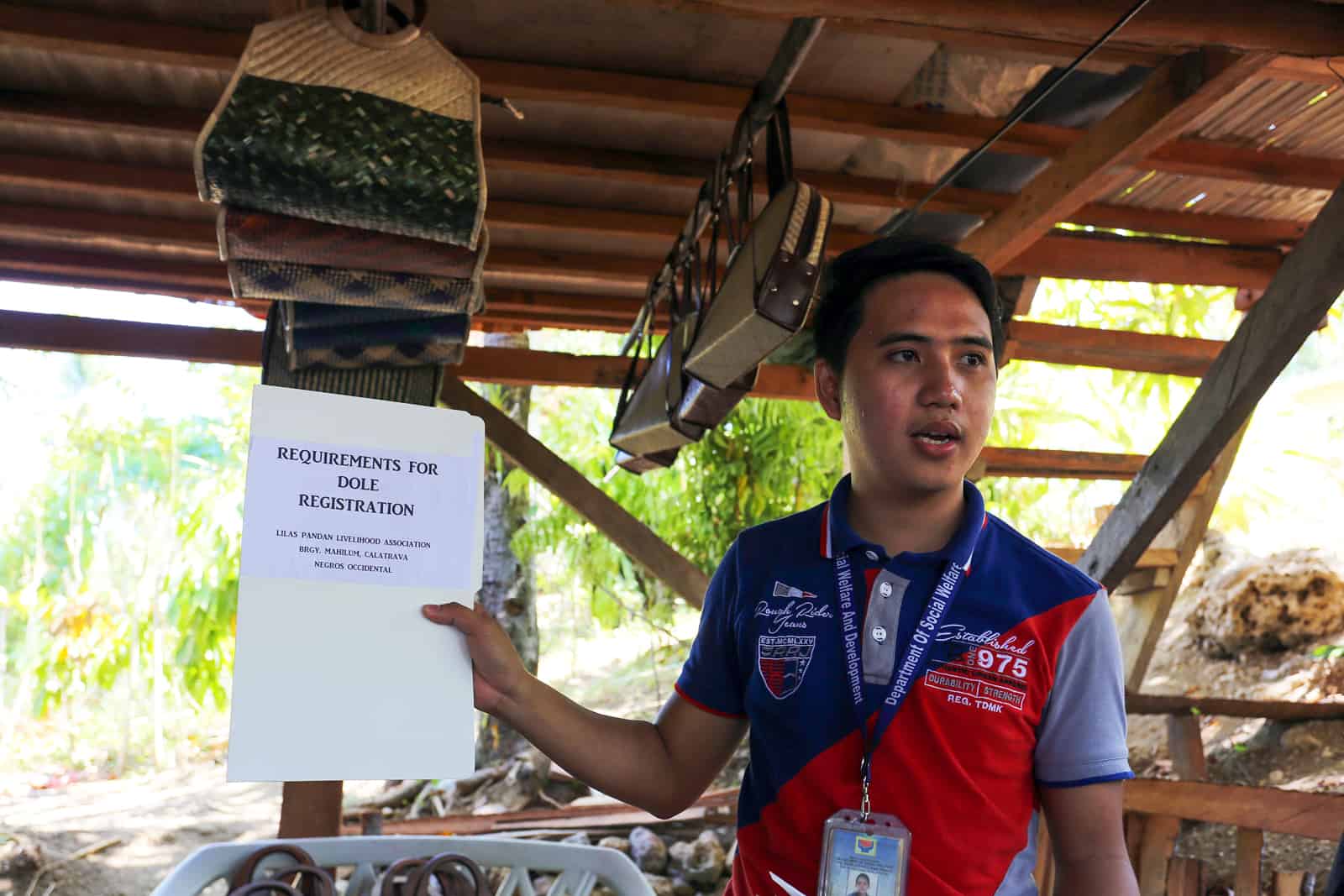 The government official committed to integrity in the Philippines
"I work for the Department of Social Welfare and Development (DSWD). My role is to facilitate, oversee and delegate tasks, and manage people, resources, conflict and projects. It's a lot of work, but I am motivated to help the poor. The goal is to lift the people's socio-economic status, from survival status to subsistence. Then we empower them so they can be self-sufficient. Four years ago I had a vision that I will be in politics. It was around that time when DSWD called me and to me that was a confirmation from the Lord that I could someday be a politician. I can only thank my sponsor for all the successes I have. I want to replicate what Compassion has done for me."
Tizita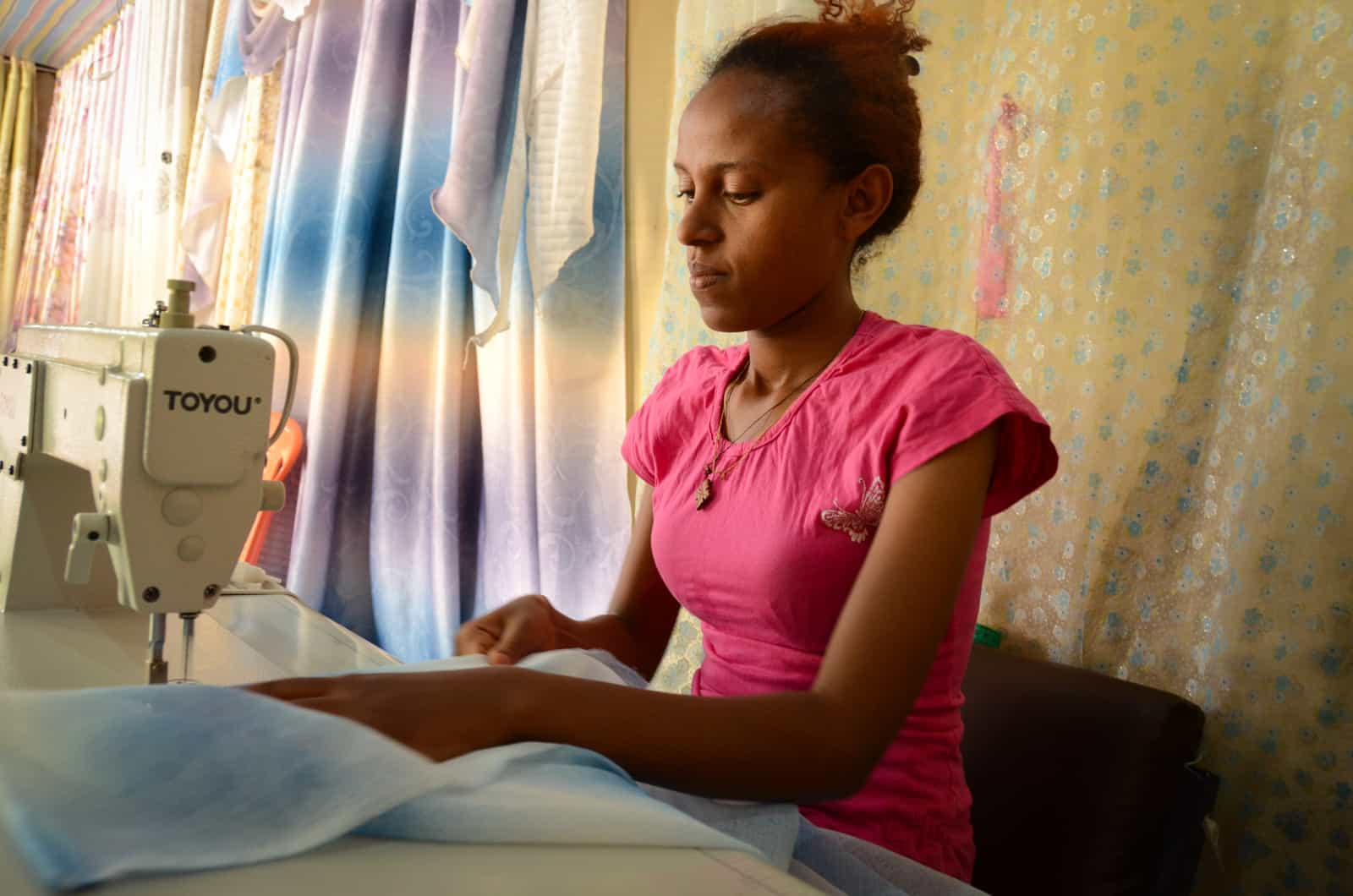 A business-savvy sewing entrepreneur in Ethiopia
"I always wanted to learn embroidery so when the chance came at our center, I asked the center director to enroll me in the class. Years later, the skills training I attended when I was a child came to use. My old center director helped me acquire my business permit and open my shop. My hard work paid off and I was able to attract many clients within a short period of time. I reached the point where I couldn't keep up with the work alone so I trained three others to help me. The [Compassion] program really helped me become a person with godly values, a person who interacts well with others and person who believes in hard work."
Tannia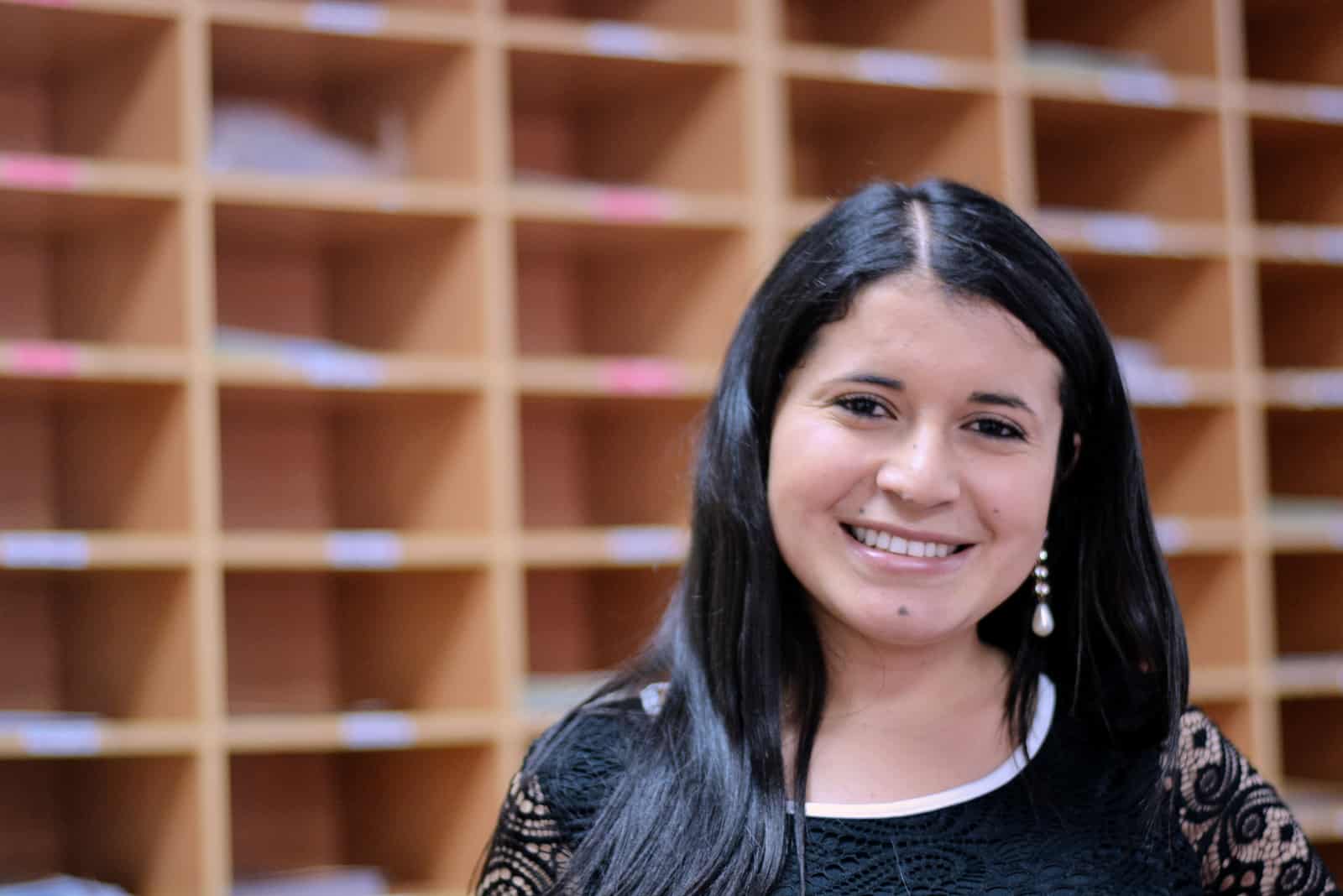 The psychology graduate who returned to her mountain in Honduras
"I come from Azacualpa, which is a vivid and beautiful mountain with one of the coldest weather climates in the region. As a little girl I used to take care of my mother's small livestock, so in my mind I thought that I was meant to be a country girl for the rest of my life. It wasn't that bad at all, but there were limited life opportunities for sure.

When I registered at the Compassion center, I was exposed to a wide range of opportunities that opened my mind. As a teenager, I learned about the different careers and I was drawn by the psychology study plan.

Through Compassion, I had the chance to move to the city, and after four years I got a psychology diploma in 2016. I got the chance to go back to my mountain, and I've provided special treatment to some of the children of my former center. There's not a chance I could've done it without Compassion. There are no words to describe how I was rescued from a poverty status, and I praise the Lord for that.

I'm currently working at the Compassion field office in Honduras, in the program communications department. I feel happy because I provide financially for my family. In the midst of the poverty that surrounds my community, I can see that cycle broken in the name of Jesus."
Bjorn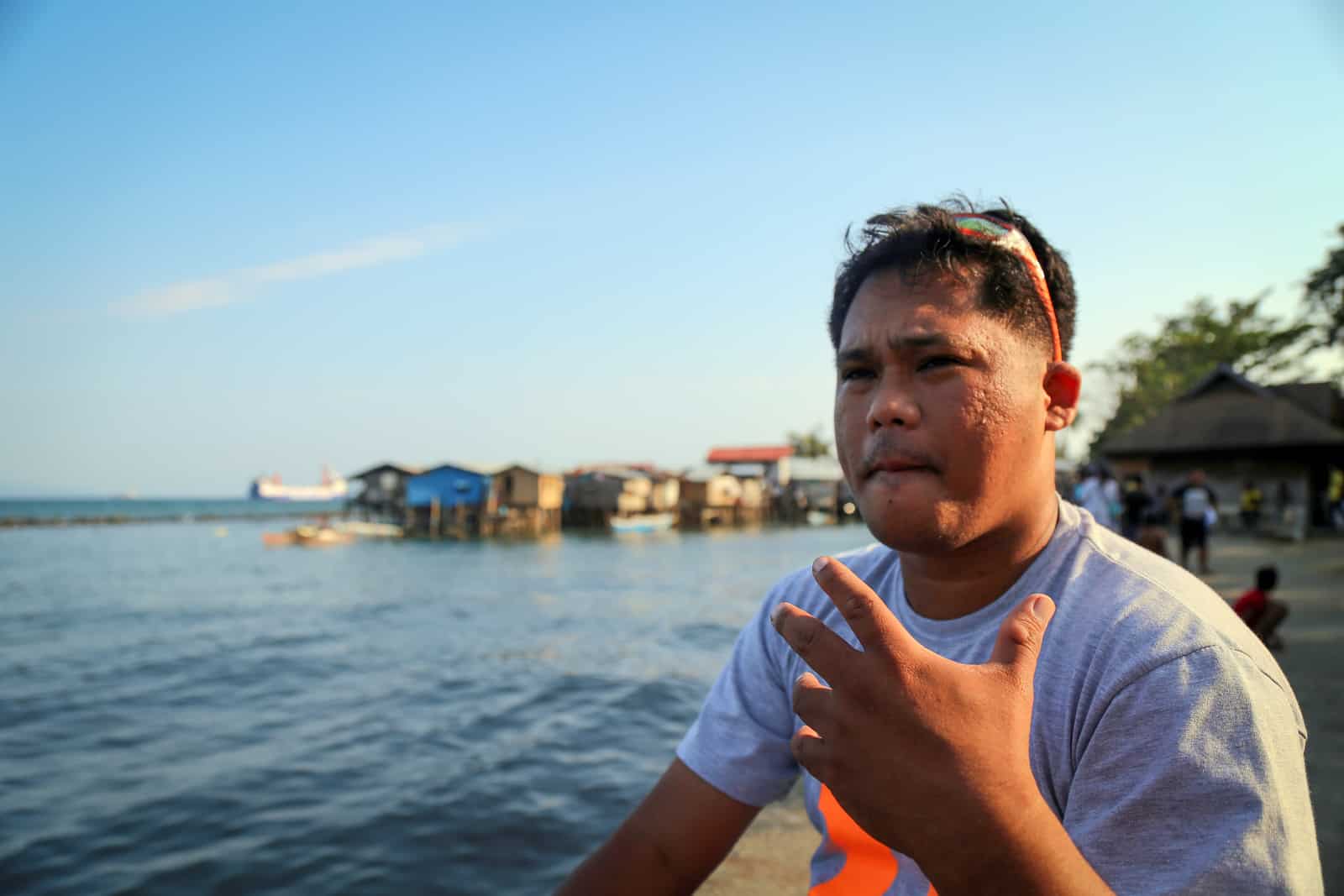 A mission worker with vision in the Philippines
"With the help of Compassion, my sponsor and the church, I now have this desire to help people in need. I want to help people who are in the same situation as I was before. This is my motivation. I have a God-given passion for the lost."
Viviana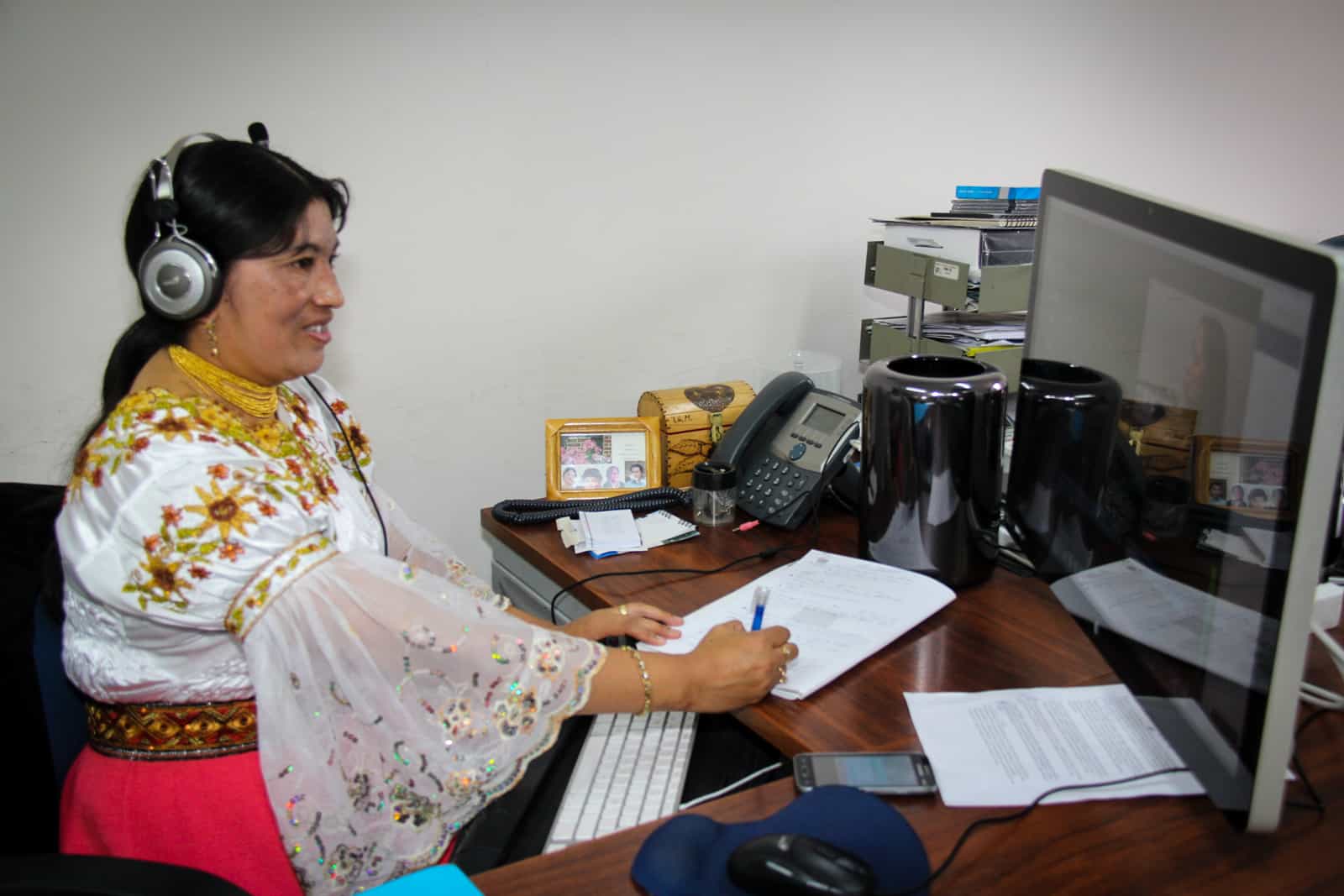 The television producer given hope from Ecuador
"When I was growing up, Compassion was the buttress of our family, providing hope and a way out. We anxiously awaited center activities because we knew on those days we would eat. If it hadn't been for Compassion, I'd never have had a spiritual life, an academic life or even food in my home. Now I work in communications. I'm starting a community television channel."
Kevin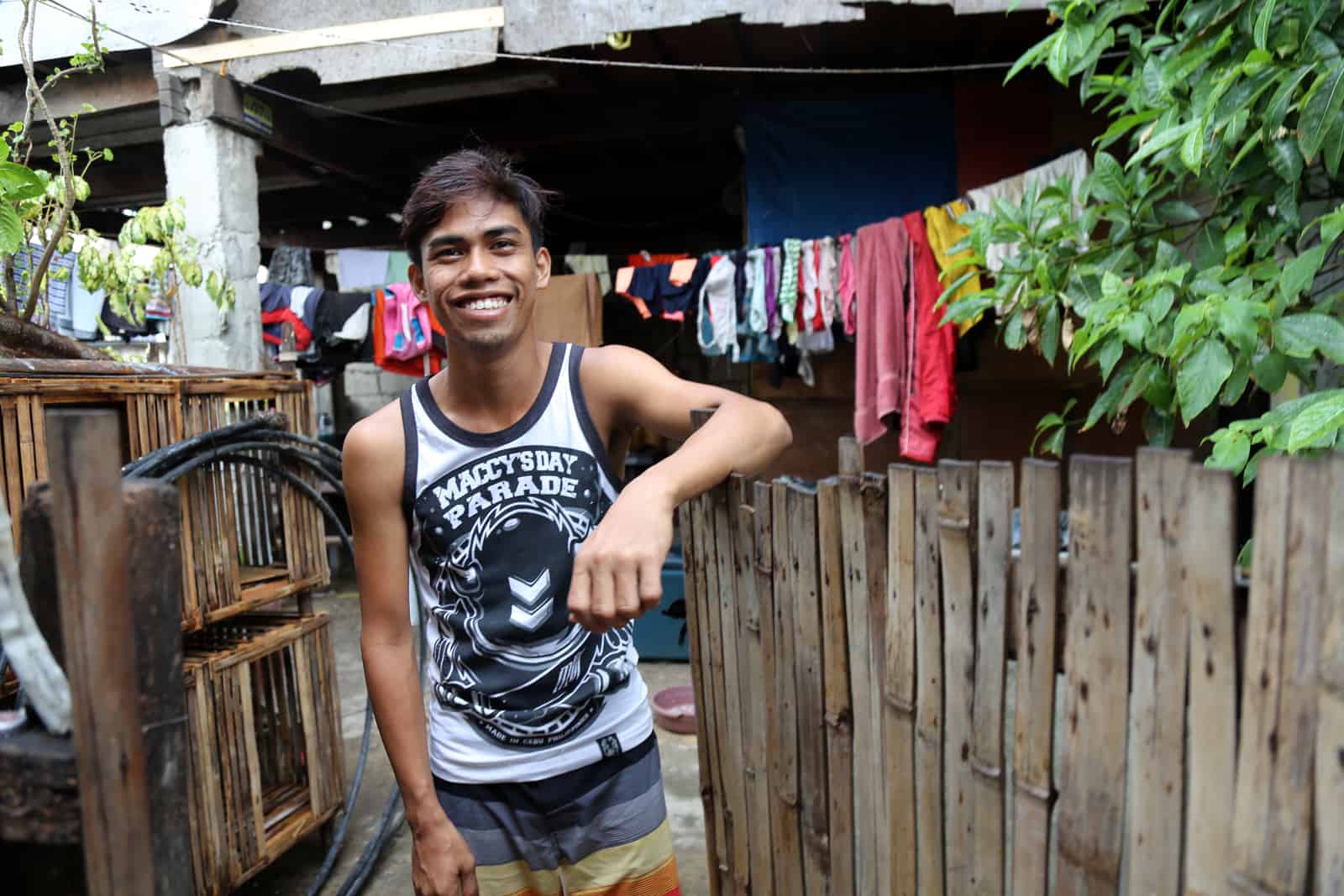 The fishmonger providing for his family in the Philippines
"I learned how to work hard and be grateful to my parents from my center. I now take care of my parents and siblings, and work hard for them. My family inspires me, as well as my sponsor and church leaders. If it wasn't for my sponsor I think I would be hanging out and taking drugs like many of my neighbors."
Marc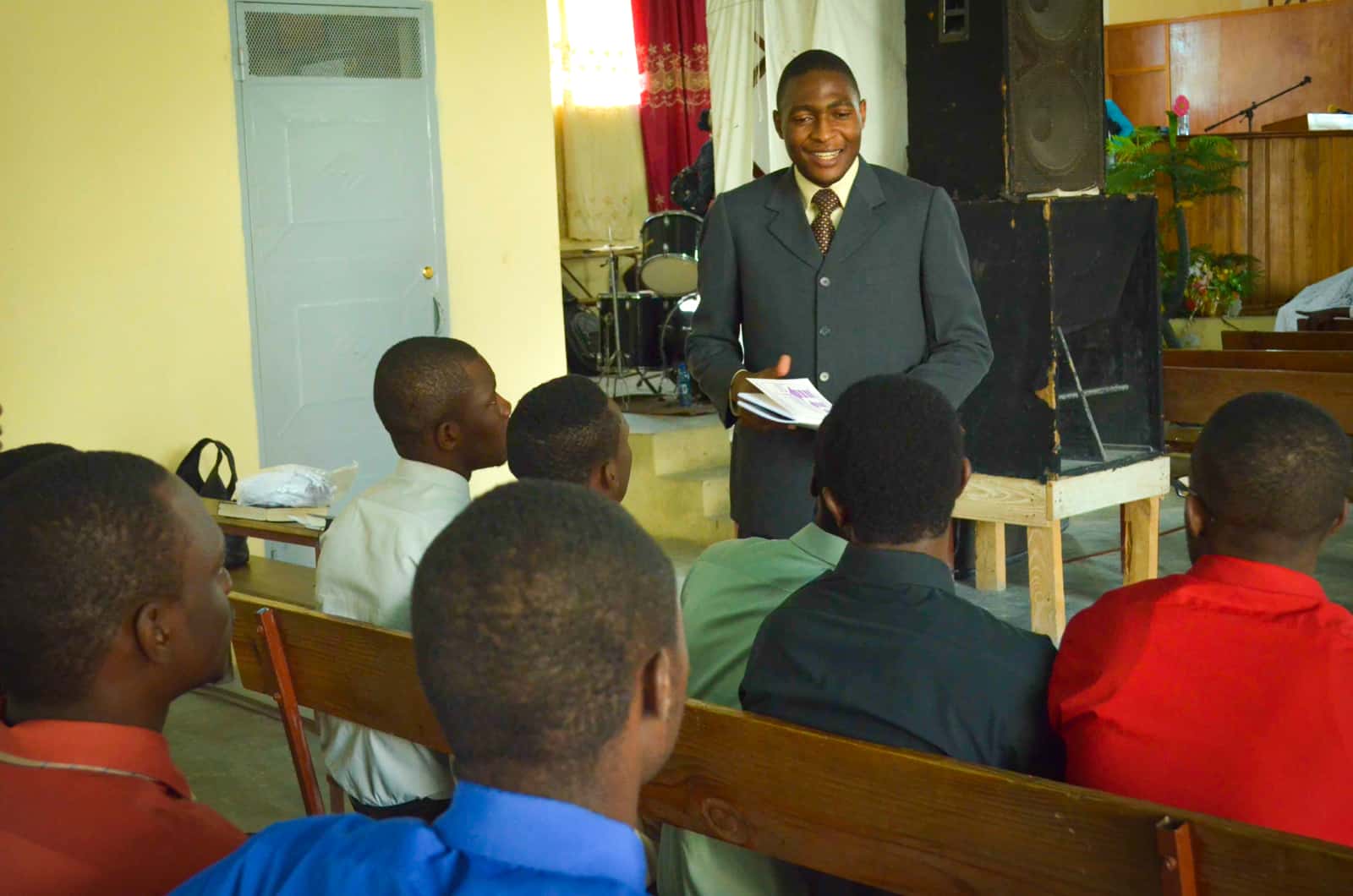 The changemaker trainer of teachers in Haiti
"Growing up, my parents struggled to provide for the family, and having the school fees paid on a regular basis was a big deal. I was supposed to be a cultivator, but Compassion has turned me into an educator. I was a hopeless person, but thanks to Compassion I have hope and a future. I want to use my skills to train teachers to provide good quality education to students."
April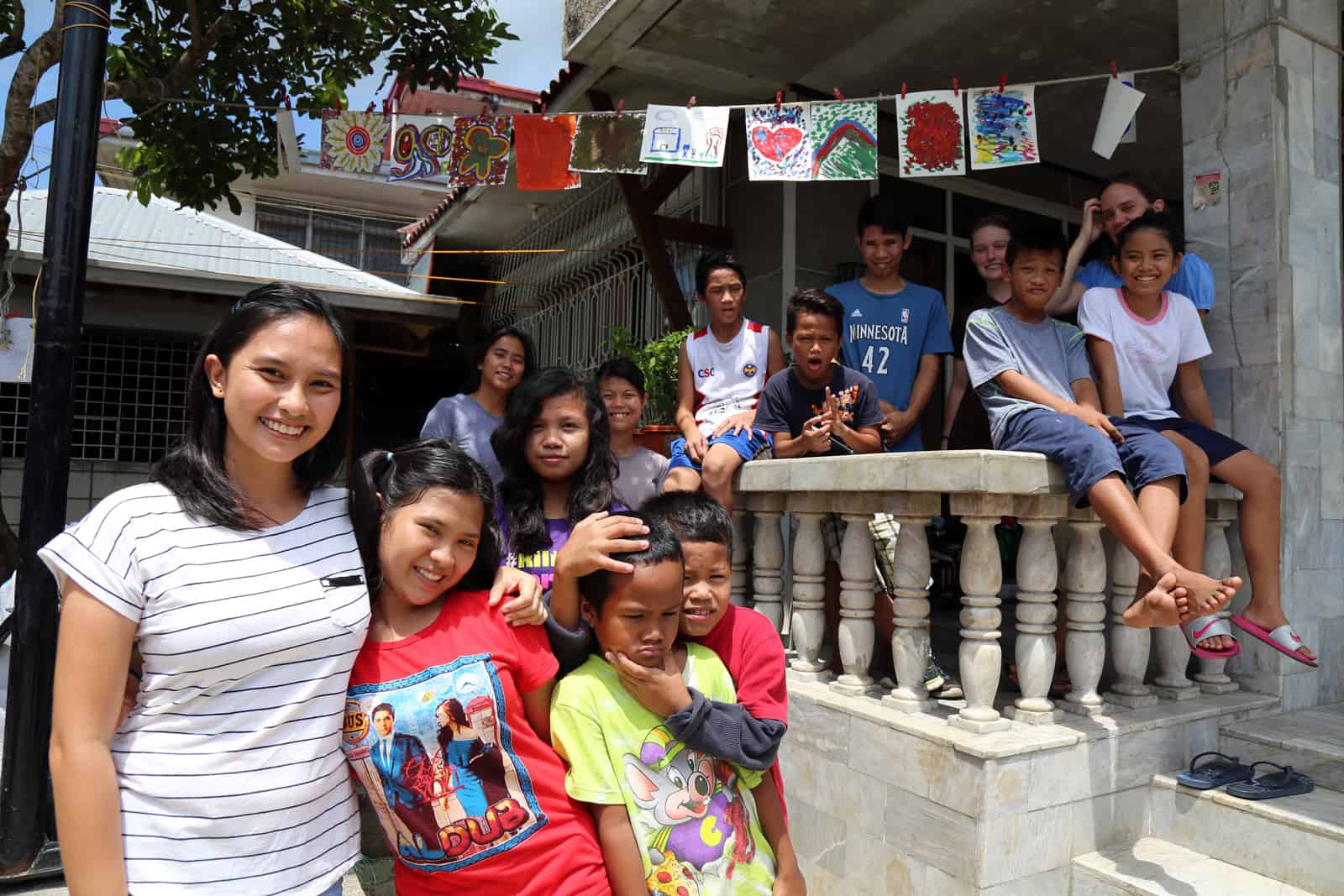 The social worker inspired by her sponsor in the Philippines
"My mother and my sponsor were perfect examples of people who, despite lacking many things in life, were still ready to give to other people. My sponsor was a park worker who cut the grass – he taught me so much. I am inspired to help others because I know what it is to be poor, and I know how it is to be helped. It feels good knowing that there are people who care for you, and I want people to experience that from me. As the social worker, I am in charge of all the legal matters and documentation. Every day I try to be an ambassador of God's love to children."
Maydi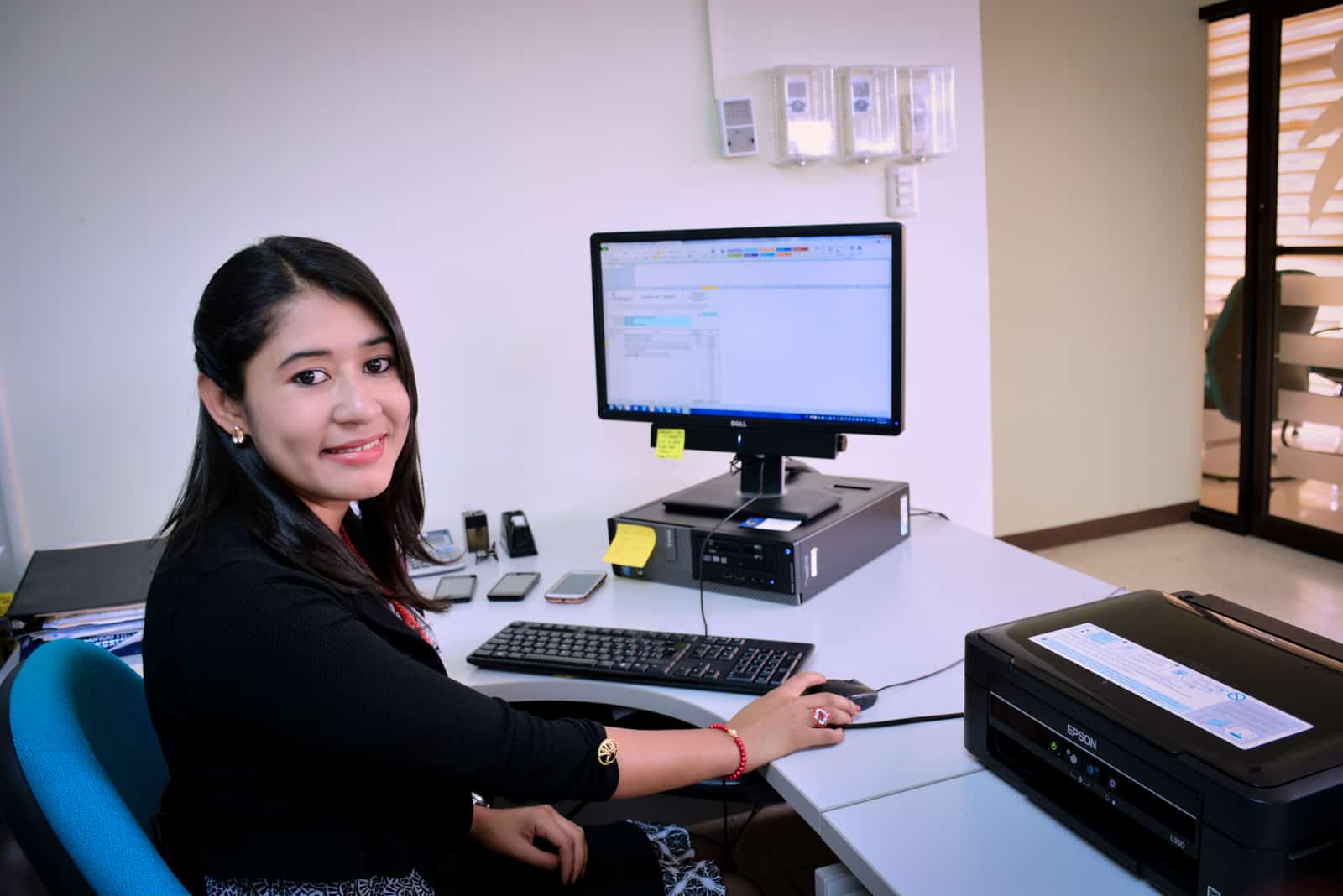 The business engineer free from poverty in Honduras
"I come from a poor village, with a fractured educational system and with scarce job opportunities. That's why as a little girl I had no hope, no dreams and my future was uncertain.
When I was 9 years old, I was registered at the Compassion center. There, I was introduced to a whole new world of opportunities. As a teenager, I dreamed big and wanted nothing more than to become a business engineer. Regardless of my environment, I refused to have a mindset of poverty.
But my parents did not have the financial resources to afford my university career. However, I never lost hope. God opened me a door through Compassion and I became a business engineer in 2015.
Somehow, I broke the cycle of poverty because of Jesus."
Learn more about our sponsorship program and how it is empowering children around the world to realize their dreams and bring change to their families and communities!
---
A version of this article first appeared on the Compassion UK blog.