A few weeks ago, we asked you on Facebook, "If you could ask Compassion president Santiago "Jimmy" Mellado one question, what would it be?"
Well, we got some great questions from you and have compiled his responses in the "Ask Jimmmy" blog series.
Today, Jimmy shares about how we choose the countries in which we work, global development improvements, and why we partner with the local church.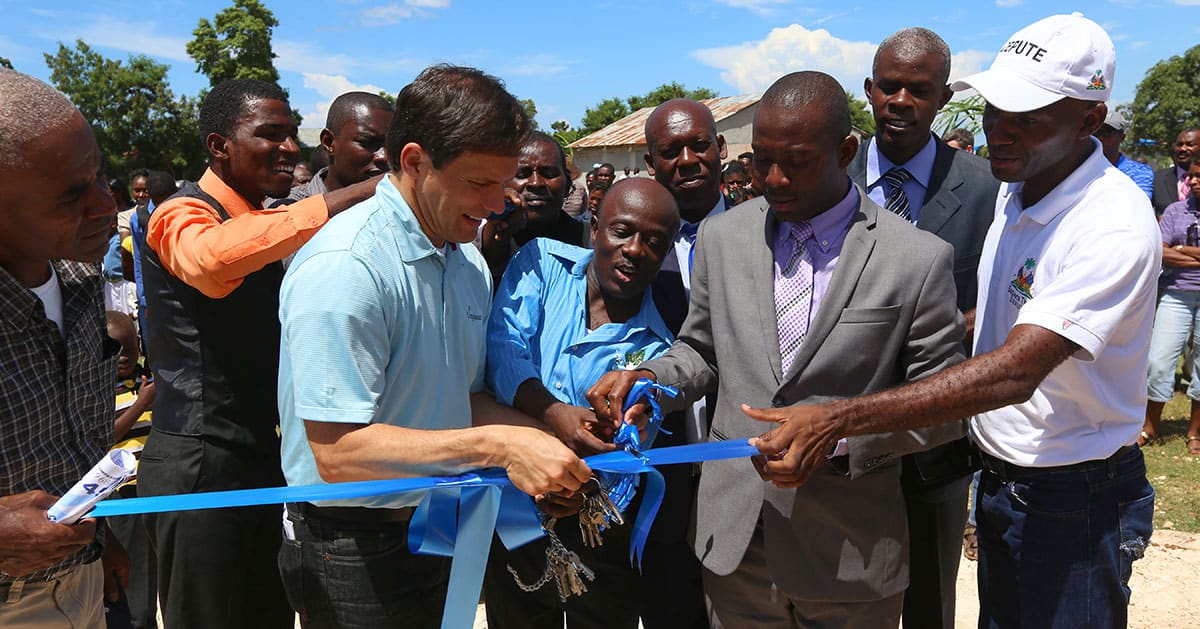 How are new nations selected to work in? For example, Christianity is growing rapidly in Cambodia, so at what point would Compassion look at starting sponsorship programs there?
There are several factors to be considered when selecting a new Program Country, with the first being a sense of God's direction through the leading of the Holy Spirit and unity among our leadership. And of course we consider the level of need, which might be measured by the country's ranking on the Human Development Index.
Additionally, we look at several other suitability factors, such as government openness to our ministry model and the receptivity of the national church to partner with us.
There are also stewardship considerations, such as an adequate population to allow the effective and efficient delivery of services, the availability of skilled local staff to oversee ministry activities, the proximity to our other areas of work, and the likelihood that the country will be suitable to attract sponsors and donors to fund the work.
Are there any countries Compassion is working on starting to work in?
Rather than expanding to new countries, we're currently focusing on maximizing our reach within each of our existing Program Countries. Last fiscal year, we added 411 new local church child development centers to the Compassion family but they were all within our current countries of ministry. Although we know there are needs in many more countries, we believe this is a wise stewardship approach for our current season of ministry. However, we're actively researching the next set of countries we'll begin to serve over the next 5-10 years.
Of the 25 countries where Compassion is partnering through the local churches, which ones are the closest to being able to provide support on their own without the support of sponsors anymore?
Several of our Program Countries have experienced developmental improvements – Brazil, Thailand and the Philippines come to mind as examples. But despite the progress, pockets of extreme poverty still exist in those countries. And it is in those areas that we focus our attention.
In partnership with churches in those local communities, Compassion is intentional about targeting our work toward the neediest within our reach, while at the same time engaging our church partners on a path toward maturation and self-sufficiency. For example, in recent years we've graduated several projects in the southern part of Brazil and have opened new projects in the northern part of the country where the needs are much greater.
South Korea is an excellent example of how a Program Country can become self-sufficient. That's where Compassion's ministry first started back in 1952. But in 1993, South Korea graduated to become one of our Funding Countries. And over the last ten years, they've grown to become Compassion's second largest resource provider. That's a beautiful success story that we'd love to see replicated elsewhere.
Also, we're beginning work to enable local fundraising efforts in countries that have the capacity. This would allow opportunities for the more resourced parts of a country to invest in the lives of children in the under-resourced areas of their own country. There is a lot of interest around this in several of our Program Countries and we're very excited about those future efforts.
Will there come a time when Compassion will be independent of all these churches with their own institutions?
Compassion has strategically chosen to partner with a local church within each community to deliver a holistic child development program. I don't foresee a time when we would work independently of the local church. We believe the local church is uniquely qualified to understand the needs within each community, to provide a safe environment where children can experience God's love and acceptance, and to share the teachings of Jesus. We consider it a great honor to partner with the church.
---
Have a question you'd like to ask? Leave it in the comments below and maybe we'll publish it in the next series.
Check back next week for the final part of the "Ask Jimmy" blog series where he shares some exciting changes happening with our Leadership Development Program.