You look at your money a little differently. You understand what a micro-loan is and have probably contributed to a crowdfunded project. The buckets at church pass you by because you prefer to "text to give." You'd rather pay your rent through Paypal. And locating your checkbook is time consuming because you can't remember the last time you used it. You also probably give a little differently.
Releasing children from poverty in Jesus' name through holistic child development is what we do. In addition to sponsoring a child through our program, you can help support these efforts in a variety of other ways. Here are four easy ways to give to Compassion that you might not have thought about:
1. You shop. Amazon gives.

AmazonSmile is a simple and automatic way for you to support us every time you shop on Amazon, at no cost to you. When you shop at smile.amazon.com, you'll find the exact same prices and selection as on Amazon.com, with the added bonus that Amazon will donate 0.5 percent of the price of your eligible AmazonSmile purchases to Compassion. Find out how you can select Compassion International, Inc. as your charity of choice so that every time you shop, Amazon gives!

2. Donate your old iPhone.
Repurpose your old stuff to help lift children out of poverty. By donating your cell phone, vehicle, or laptop (as well as other select items) to us, the proceeds from their sale can help us react quickly to a wide range of ministry needs. Check out what items you can donate here.
3. Provide safe water or meet other critical needs.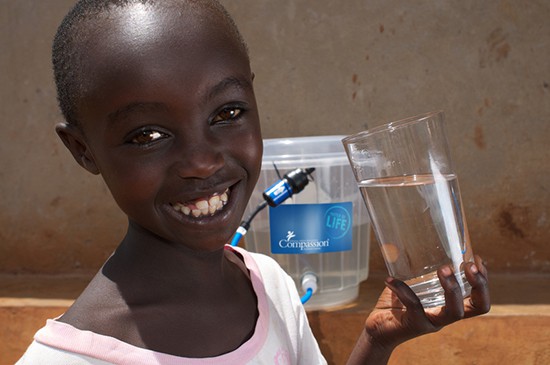 Communities served by the local churches we partner with are often in desperate need of safe water, protection from malaria, and help with meeting medical needs. You can give one-time gifts to help meet these needs through our online Gift Catalog. There are also opportunities to help families start their own businesses, receive vocational training or create sustainable food sources by planting seeds or raising livestock. Check out all the ways you can give a gift in Jesus' name at our online Gift Catalog.
4. Send a Christmas gift to a child who lives in poverty.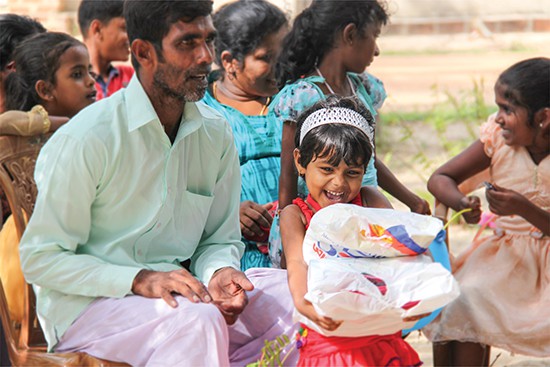 Spread the Christmas spirit by helping provide Christmas gifts to the children in our child development program. You can provide a gift for one child or as many children as you like by donating directly to our Christmas Gift Fund by October 31 this year.
Help Families Affected BY COVID-19
Families in poverty have no safety net in times of crisis. Help provide food, medical care and support during this pandemic.