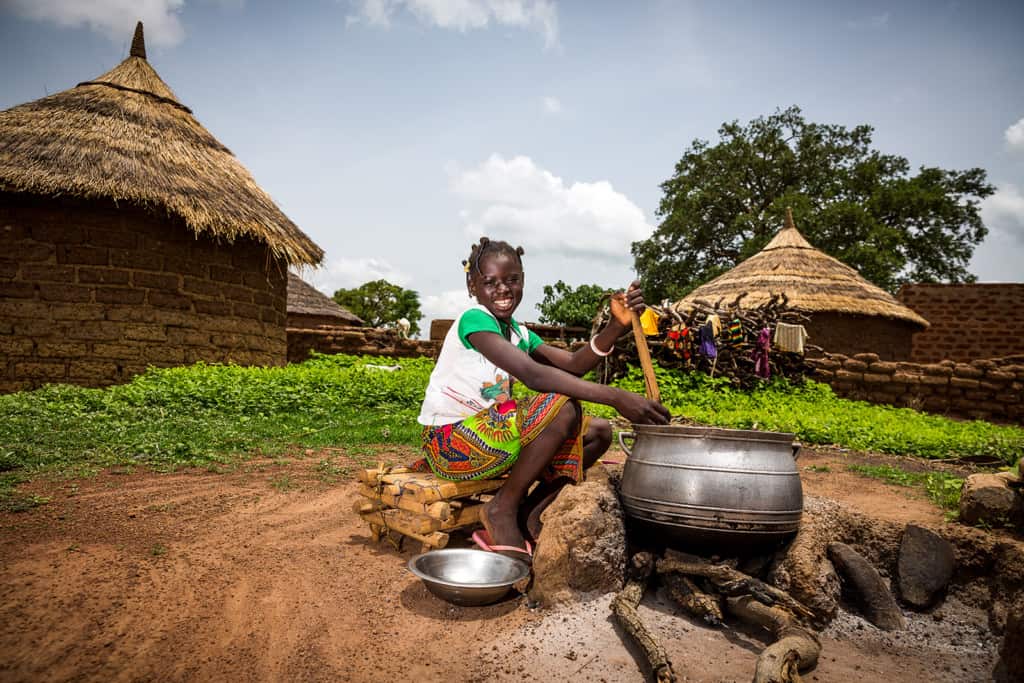 Burkina Faso — known as the land of honorable people — is home to more than 60 ethnic groups and many rich cultural traditions. Located close to the equator in West Africa, this landlocked country contains three climate zones: a sparsely forested south, a semi-arid north and a small, hot desert bordering the Sahara Desert. Today we'd like to share an array of facts about Burkina Faso — facts that will give you a deeper look into the culture of this beautiful country where tens of thousands of Compassion-assisted children live.
Key Facts About Burkina Faso
Here are some quick facts you should know about Burkina Faso:
Population: 20,835,400
Capital: Ouagadougou [wah-guh-doo-goo]
Official language: French, but native African languages are spoken by 90% of the population
Area: 105,869 square miles (274,200 square kilometers). That is slightly larger than Colorado.
Economy: Cotton and gold are central to the economy of Burkina Faso. The agriculture industry employs 80% of the population, with cotton being the main cash crop. Gold accounts for about three-quarters of the country's total export revenues.
Culture and Traditions of Burkina Faso
Burkina Faso — formerly known as Upper Volta — boasts a diverse ethnic heritage. With over 60 ethnic groups it is almost impossible to name all the cultures and traditions, so here are just a few cultural fun facts:
Religion: Most Burkinabe people are either Muslim or Roman Catholic. Nearly 62% of the population identifies as Muslim, and 23.3% as Catholic. Nearly 8% believe in traditional African religions and animism, while 6.5% identify as Protestant — these individuals live primarily in the cities of Ouagadougou and Bobo-Dioulasso.
Clothing: In urban areas, Bukinabe people often wear clothes similar to those worn in the West, and in rural areas many farmers wear cutoff jeans as work clothes. Traditionally, women wear long, cotton skirts wrapped around the waist paired with colorful shirts. Men frequently choose a cotton shirt and pants, and some wear embroidered shoes.
General culture: Soccer, handball, cycling, basketball and boxing are all popular pastimes in Burkina Faso. Art is also valued, and the country hosts the largest craft market in Africa! Another key element of the culture is the creation of ornate masks by most of the major people groups of the region. The Mossi people construct antelope masks up to 7 feet tall and the Bobo people wear large butterfly masks.
Music and Dance of Burkina Faso
While much of the popular music in Burkina Faso comes from other West African countries, Europe, and the United States, there is a variety of traditional Burkinabe music. In fact, each of the 60 different ethnic groups in Burkina Faso plays its own variety of folk music. Folk songs, stories and poems have been passed from generation to generation through oral traditions. These traditions were preserved through the help of "griots" who acted as historians, storytellers, musicians, poets and even advisers to royalty.
In central Burkina Faso you will find the largest ethnic group, the Mossi people, who retain ancient royal courts and courtly music. The Fulbe people, who live in the northern region, play a variety of traditional musical instruments including drums, the "hoddu" (a skin-covered lute similar to a banjo), and the "riiti" (a one-string bowed instrument). They also use complex vocal techniques and clapping to produce intricate, fascinating music. In the southwest region, the Mande people create music with "balafons" — a type of wooden xylophone. The "kora" is another popular Burkinabe instrument with 21 or more strings.
Every two years the city of Dédougou in Burkina Faso floods with dancers in striking masks and colorful costumes. The International Festival of Masks and the Arts, or "Festima," is a vibrant biennial celebration of West African masks, culture and heritage. Masked dancers perform energetically to the music of drums, whistles and balafons.
A Story From Burkina Faso: High School Dropout to Business Owner
Sadly, many Burkinabe children are unable to finish school or develop job skills because of the extreme poverty. When Nourou, a Compassion-assisted teenager in Burkina Faso, stopped attending school because of his low grades, he felt like a failure and had little hope for his future. However, Jean Baptiste, his tutor at the Compassion center, recognized Nourou's hidden talent — interior decoration and design.
Nourou says, "When Jean Baptiste shared about God's amazing plans for me, I was confident that I could still do great things despite my poor scores at school. He encouraged me to do what I like the most because every career path has its value."
Today, the 22-year-old believes God has wonderful plans and a purpose for his life. Nourou founded his own company and successfully designs interior decorations for birthday parties, weddings and ceremonial events in his city and even beyond the country's borders.
More Stories About Burkina Faso
Food and Drink of Burkina Faso
The Burkinabe cuisine is typical of West Africa and bears European influences. Staples of the diet include sorghum, millet, rice, maize, nuts, potatoes, beans, okra and yams. Wealthier families may eat mutton and beef. However, in the villages, meat is replaced by fish or boiled eggs. Burkinabe people also enjoy tomatoes, carrots, onions and spinach, as well as strawberries, papayas, mangos and a variety of bananas, which they use to create both savory and sweet dishes. Here are a few common dishes and drinks from Burkina Faso.
Tô is the go-to carbohydrate in Burkina Faso! This yummy food is made from mashing millet, corn or sorghum into a smooth paste. The paste is formed into small balls and served with a soup, stew or sauce to add flavor. Learn to make tô here!
Babenda is a popular one-pot stew featuring the unique taste of fermented locust beans. Along with a blue cheese-like flavor, you'll find bitter greens like spinach, kale, swiss chard or mustard greens, and dried fish in the stew. While this combination may seem odd to the American palate, it is a well-loved dish in Burkina Faso.
Bissap is a cold tea brewed from hibiscus leaves. Since hibiscus has a tart, sour flavor, sugar is typically added to sweeten it. This drink is not only delicious but also has a deep red or magenta color.
Banfora is a sweet welshcake popular in Burkina Faso. Banfora gets its name from the city of Banfora in southwest Burkina Faso. Sweetened with pineapple and sugar, these small fried pastries are a yummy snack.
BONUS: Fun Fact About Burkina Faso
"Rakiire" is an impertinent type of cross-ethnic joking that takes place in Burkina Faso. The exchange of jokes may seem insulting, but Rakiire actually helps avoid aggressive conflict. Learn more about this fascinating custom here.
Photos of What Daily Life Is Like in Burkina Faso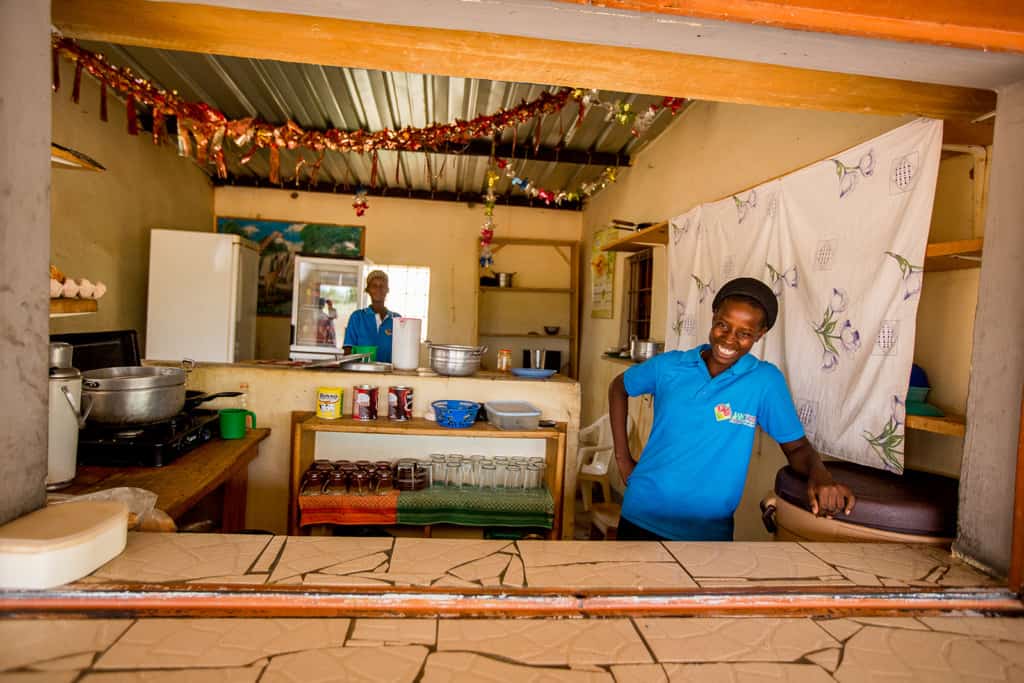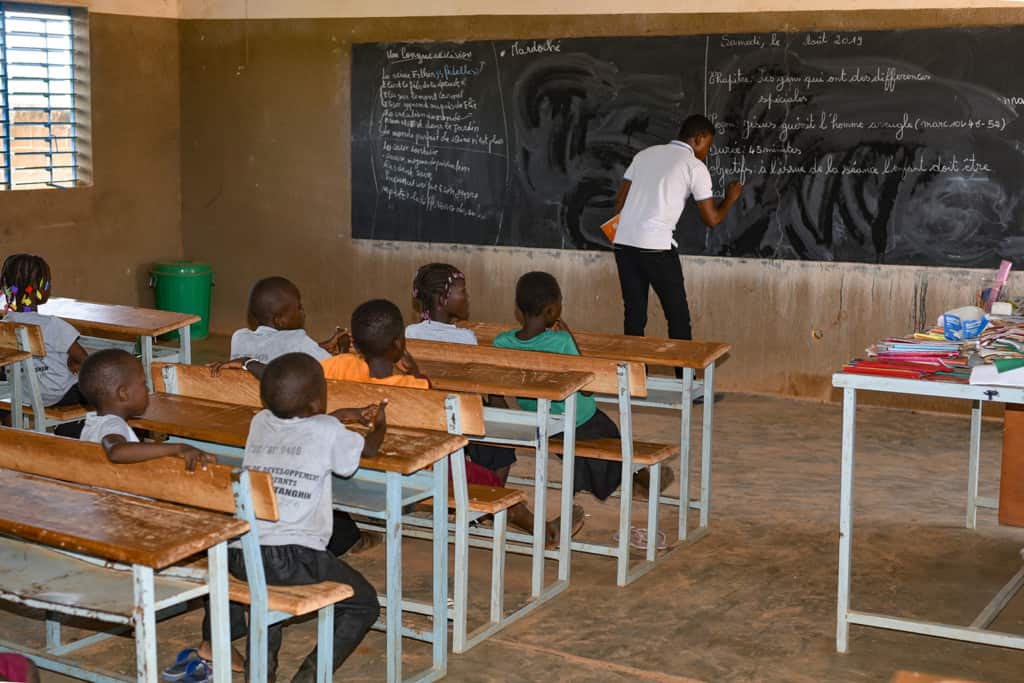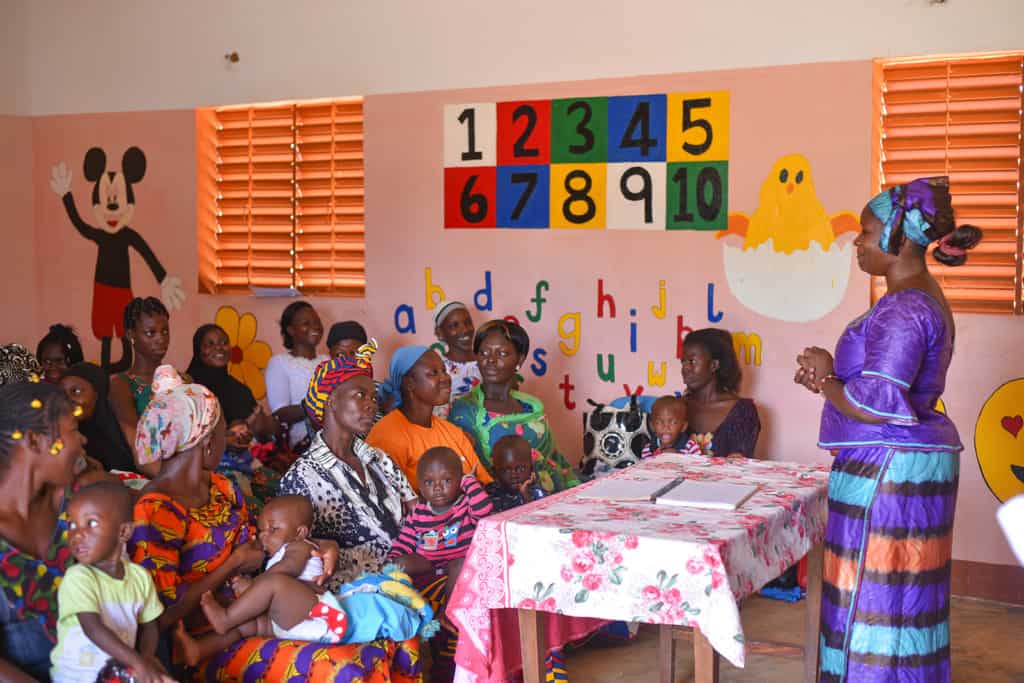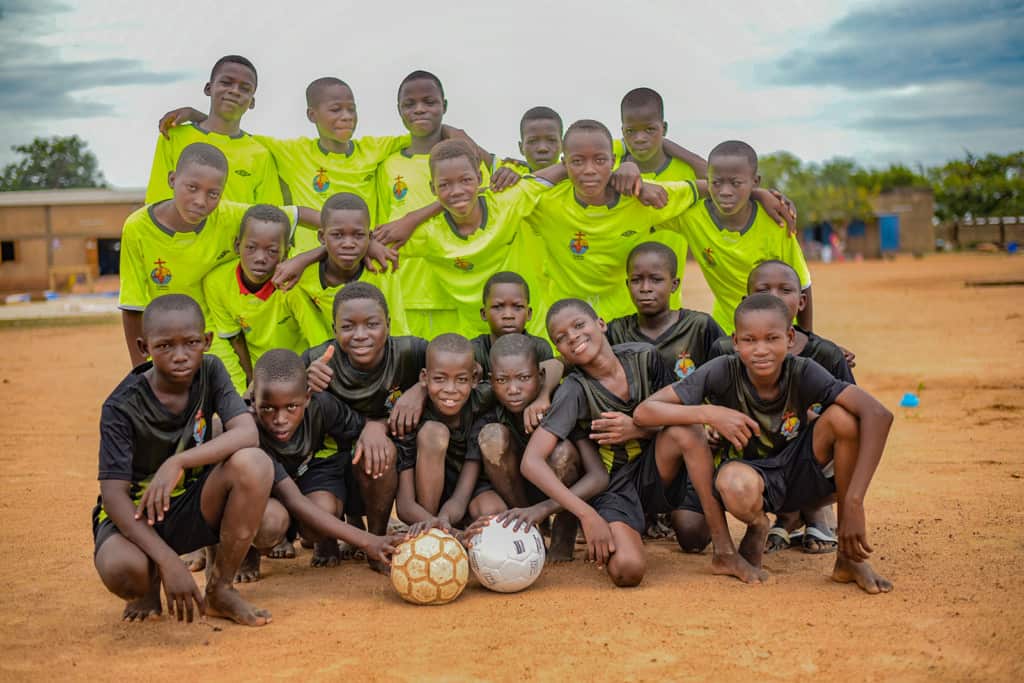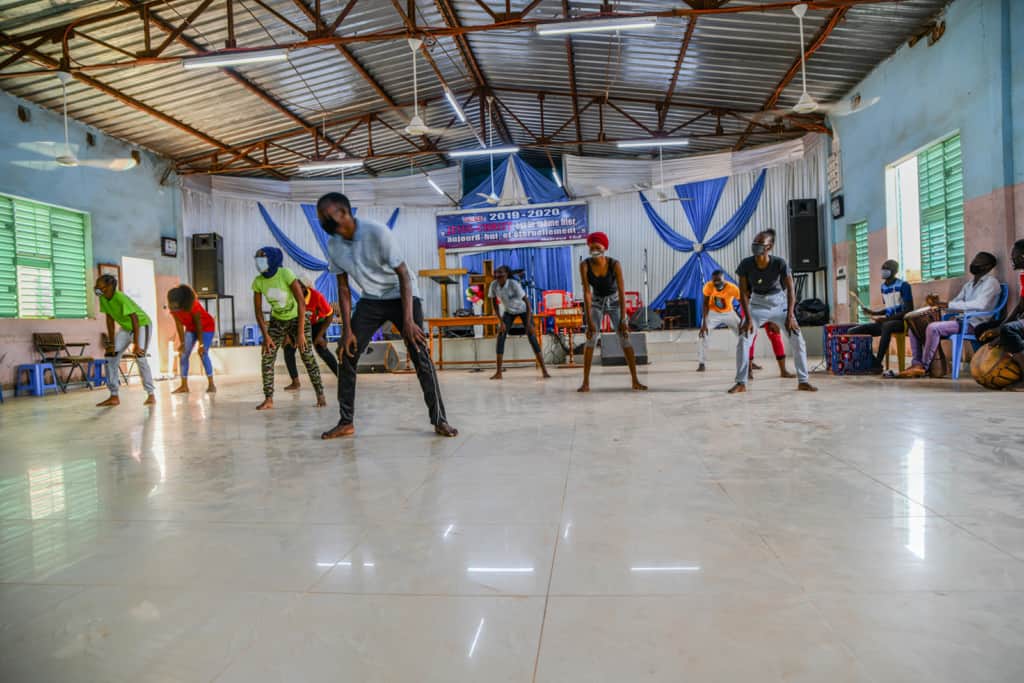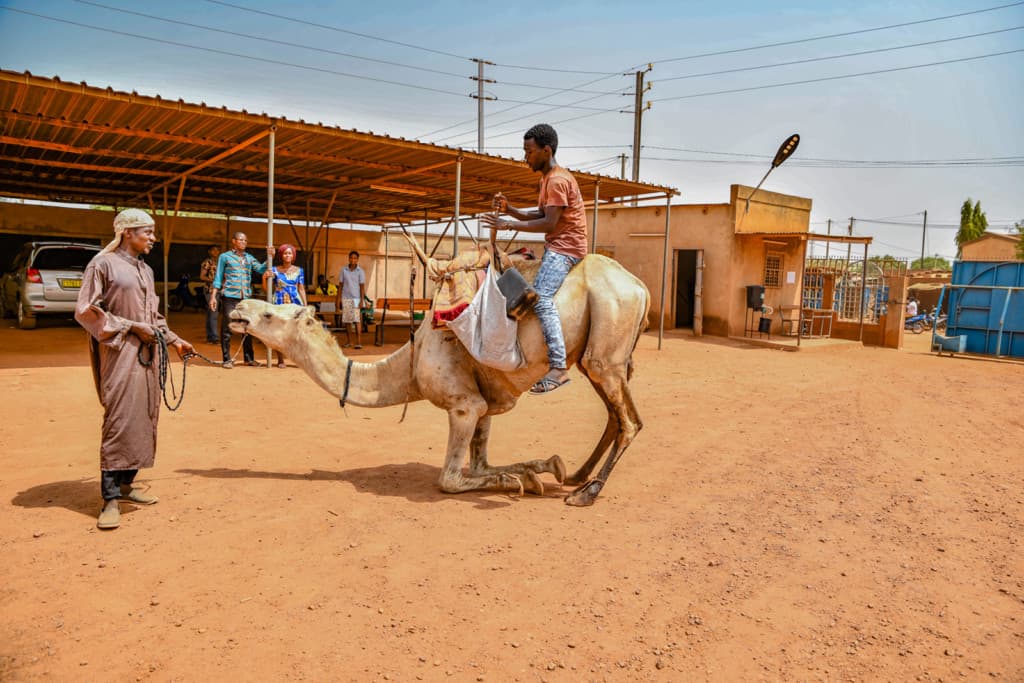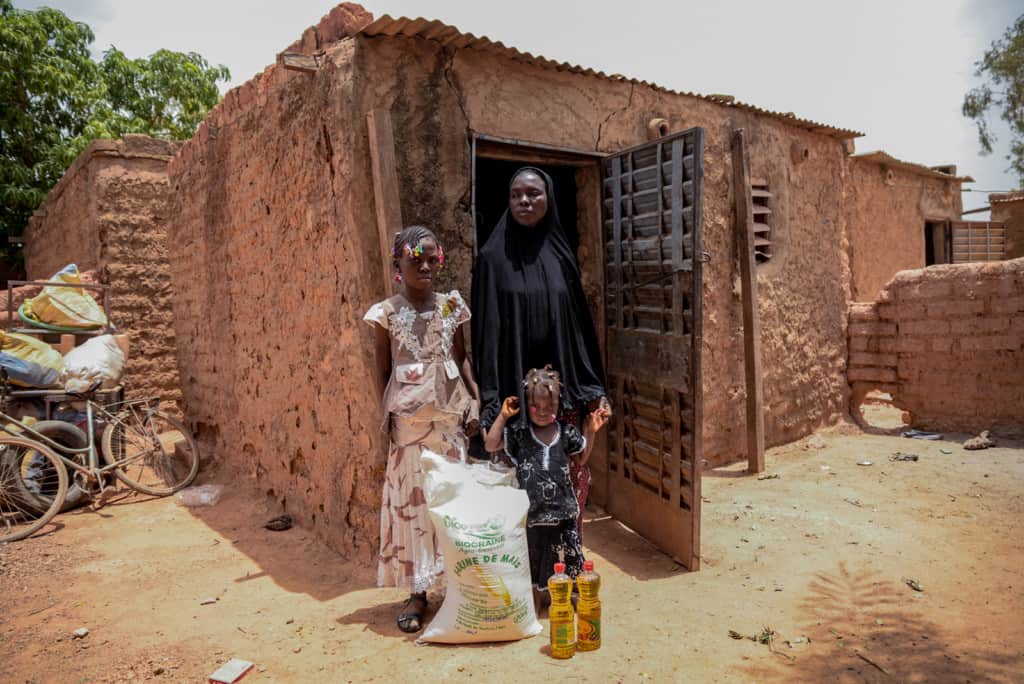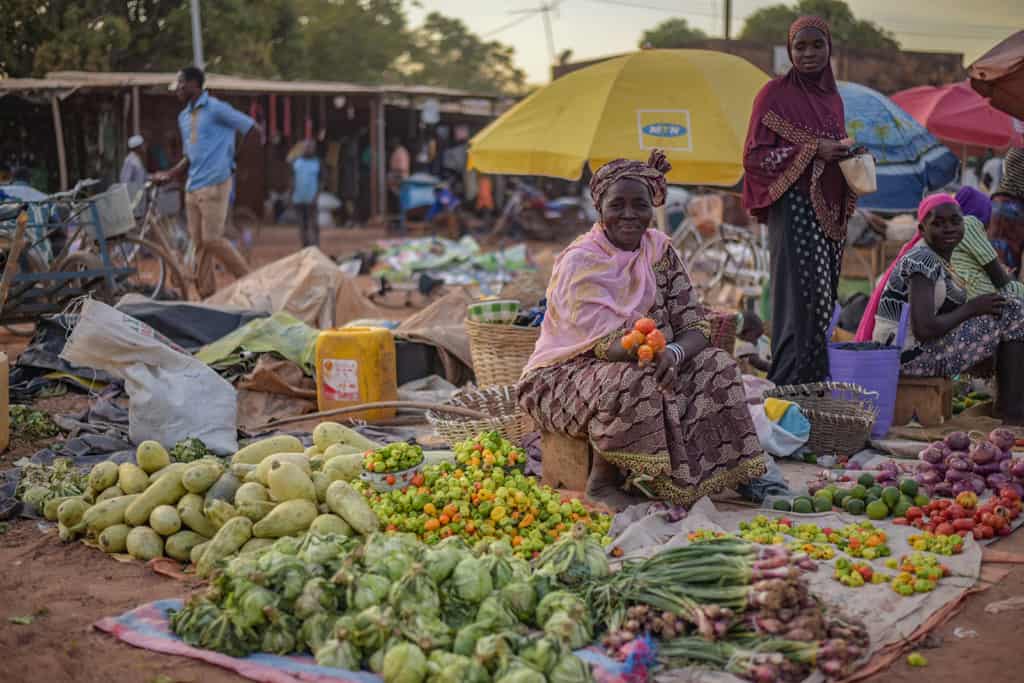 Do you want to keep learning about the beautiful country of Burkina Faso?
Facts About Compassion and Burkina Faso ›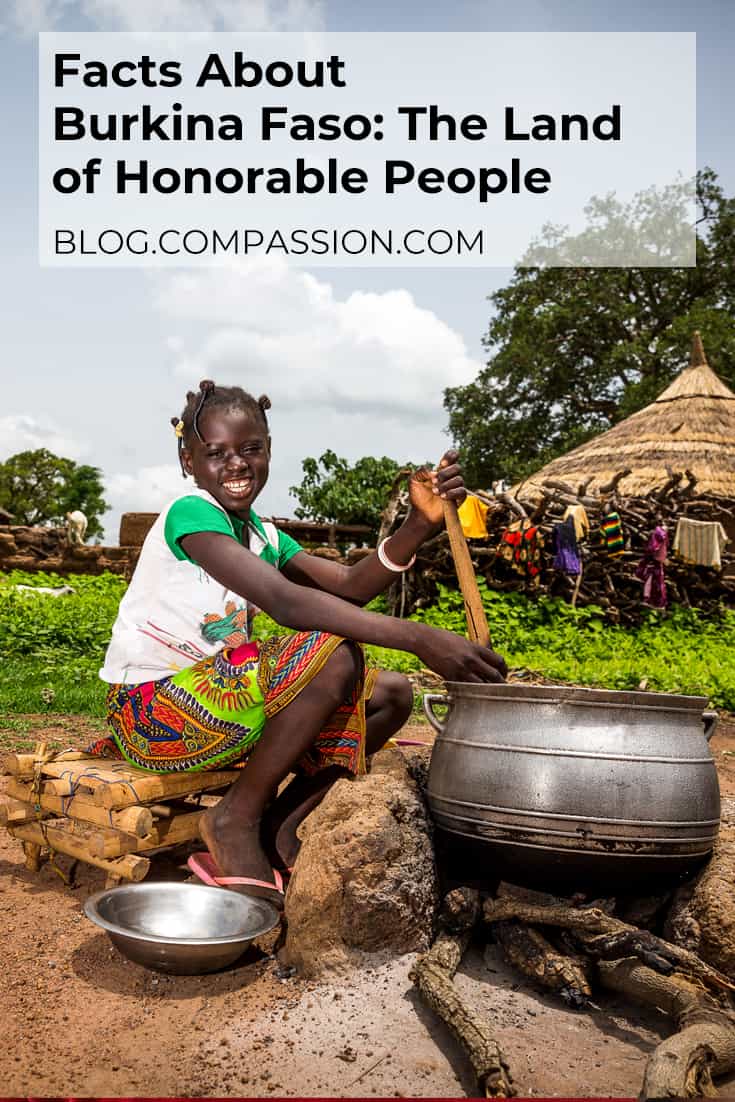 Each week on the blog, we're posting an article of facts about a different country where sponsored children live. Keep an eye out for the countries that interest you the most!