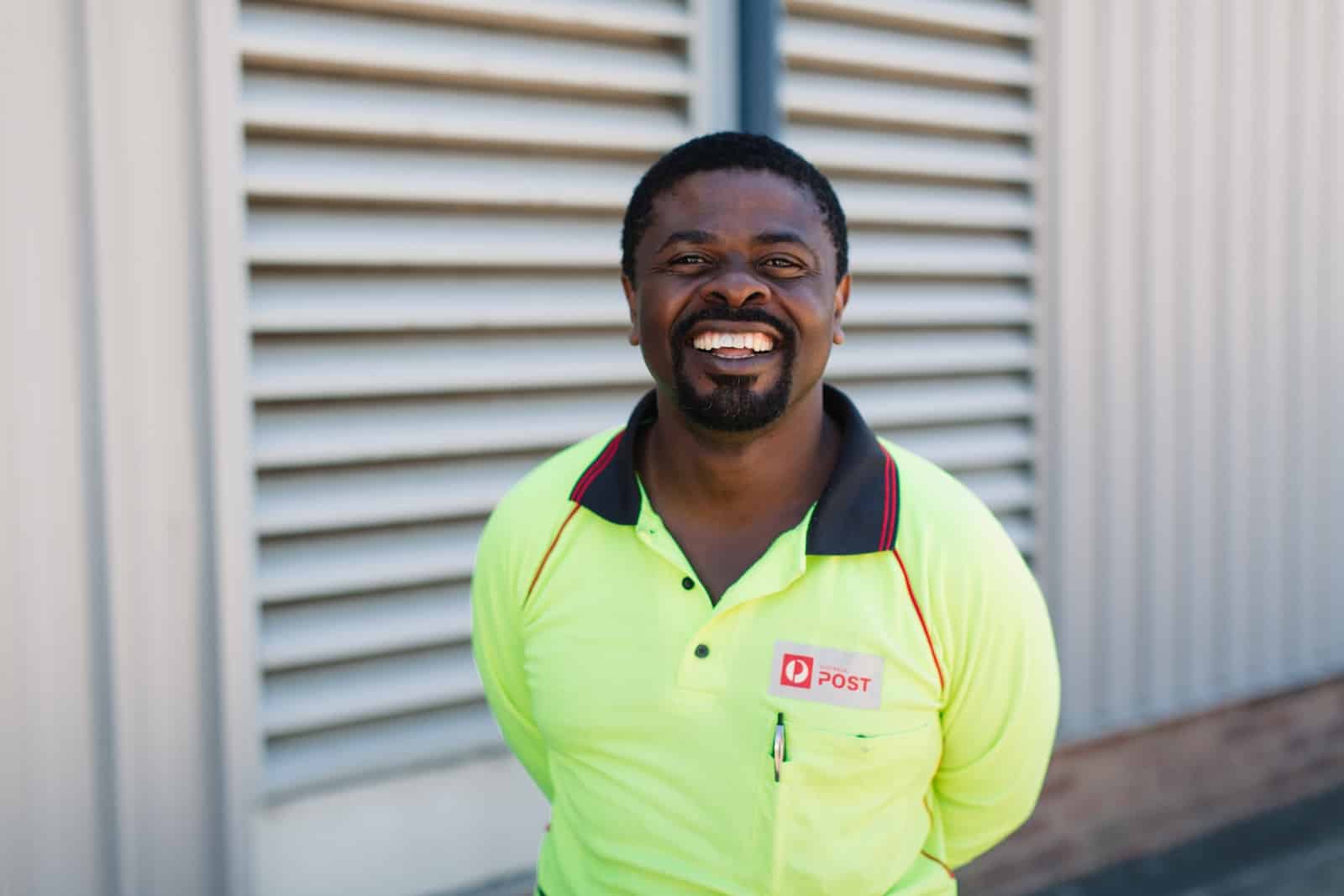 After discovering he was delivering sponsors' letters as a mailman, one Compassion beneficiary has a mission to encourage as many sponsors on his route as he can.
---
Kosto Zahinda was sorting his mailbag in a cavernous warehouse in Sydney, Australia, when he found the letter. The hand-drawn illustration in the corner and six words sent a jolt of excitement through him: "A letter from your sponsored child."
In his mind's eye, he saw himself as a young boy in the Democratic Republic of the Congo, huddled with his friends Mike and Oswald as they pored over a similar letter. He knew instinctively what he had to do. He tucked it in his bag, and later, instead of slotting the envelope into the sponsor's mailbox, he walked to the front door and hand-delivered it with a heartfelt message.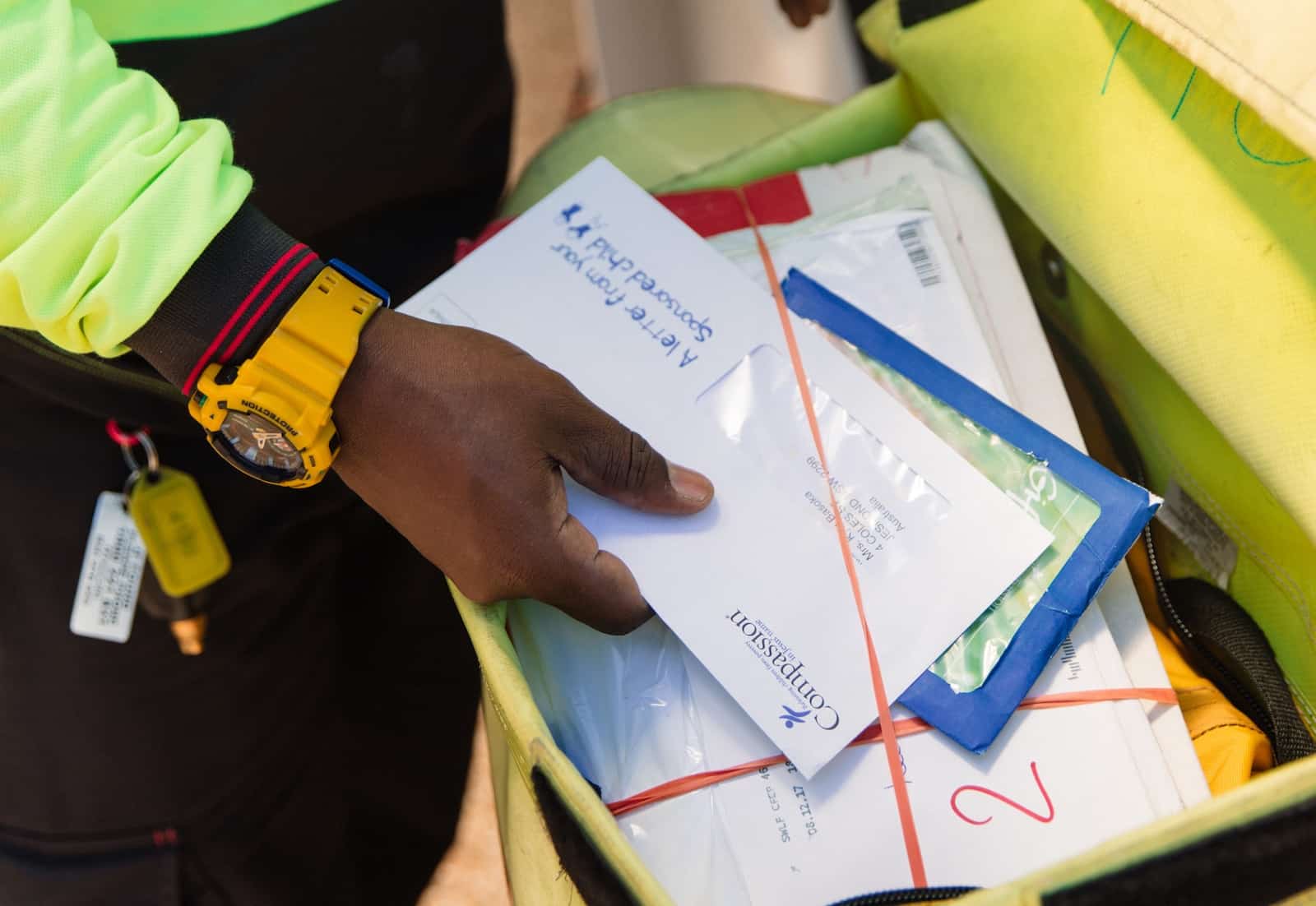 "I encourage them and say, 'You are doing a great job,'" he says. "What you are doing is giving children hope. Because I've been there, I was sponsored as well, and I know what I mean when I say they have no hope."
Kosto knows what he's talking about.
Born in the Democratic Republic of the Congo – known as Zaire at the time – Kosto was the 11th of 14 children. The family's finances were always stretched. But when his father died, they were plunged into desperate poverty. Kosto says he felt like he was trapped at the bottom of a deep pit. There was no light, no hope and no way to get out.
"The only thing we could think of was having food," he says.
Luckily, he had two best friends and the trio stuck together through thick and thin. With brothers Mike and Oswald by his side, even the hardest times were bearable. Walking the streets with their arms slung around each other's shoulders, they were constantly singing, dancing and making music.
The friendship changed Kosto's life.
When he was 13 years old, Oswald told him he'd been registered into Compassion's Child Sponsorship Program.*
The trio shared everything between them, and the sponsorship was no different. Whatever Oswald received, be it school books, uniforms, clothes or food, he'd divide them between himself, Oswald and Kosto. If there was only one book, they divided the pages. The supplies meant Kosto could go to school for the first time in two years.
But most valuable to him were the sponsor's letters and her words of hope and life.
"Be a good boy," she wrote. "You're awesome; you can make it in life."
If life was a deep pit, her words were beams of sunlight piercing the darkness.
"All that stuff built our confidence and made us who we are," he says.
Over the next few years, Kosto would find himself clinging to her words.
In 1996, the tension simmering beneath the country's surface erupted into violence. Thousands of people fled into the jungle to escape the fighting. When he returned to the city months later, he was alone but for the wild animals roaming the streets and the military, who forced him to bury the bodies that littered the now-silent roads.
One night, rebels burst into the home where the teenager was staying with Mike and Oswald. They dragged Oswald outside and threatened to kill him unless he'd help them. They had to flee the country for their lives.
Making home in Rwanda, they formed a band, The Sowers Group, and made a living as traveling musicians. Later moving to Uganda and then Tanzania, the group found international acclaim, even being invited to play for the United Nations. Their music brought them to Australia in 2009 and 2011, and after the second visit, they decided to make it home.
Then in 2016, things came full circle.
Kosto began working for Australia Post in Baulkham Hills. "I'm a postie; that's how they call it," he smiles.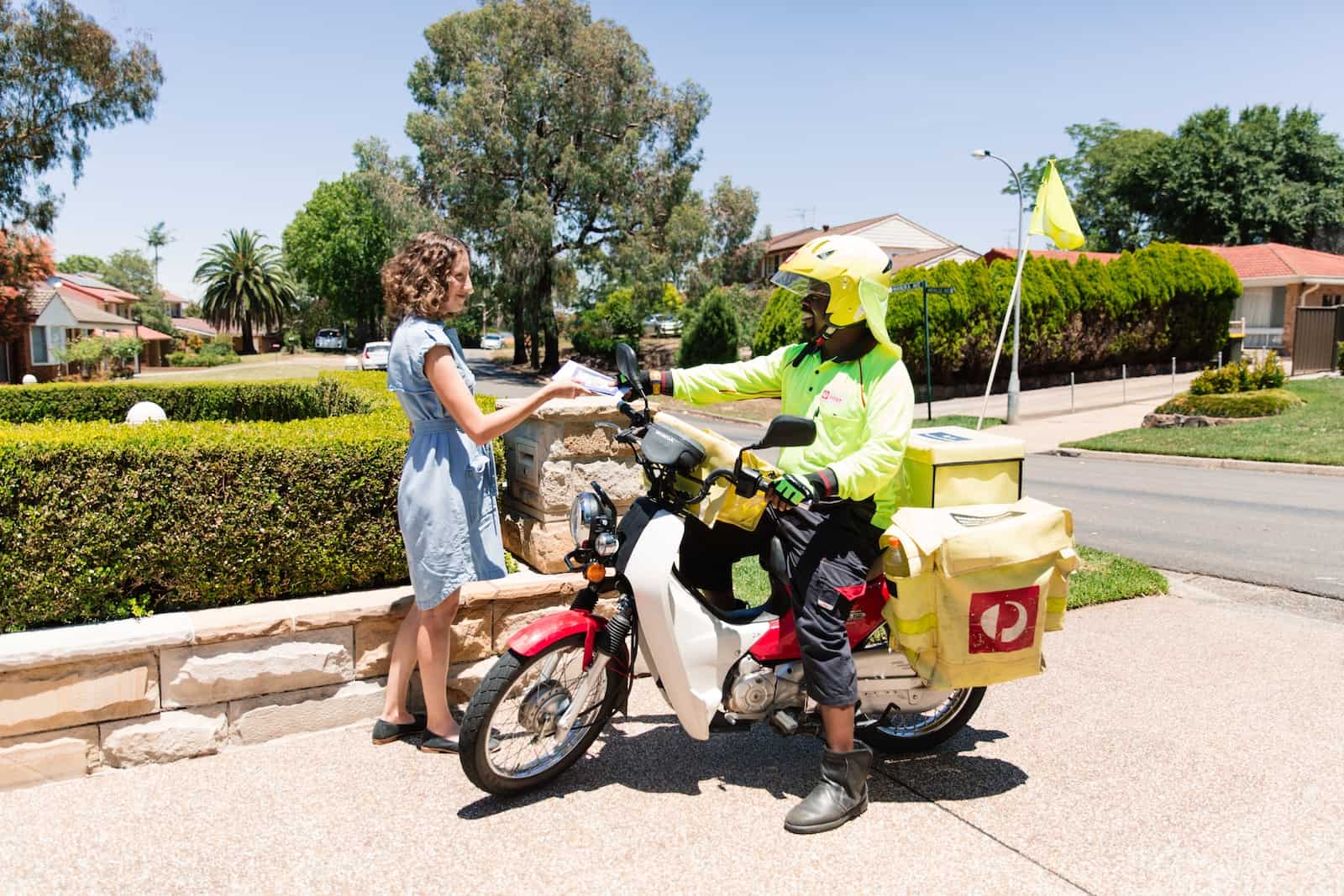 Since discovering he was delivering sponsored children's letters, he has made a point of meeting as many sponsors as he can. He has become a bit of a celebrity among the Compassion sponsors to whom he delivers.
"I feel like it is my responsibility to encourage them with what they are doing. I wish I could tell everyone 'You can do this, you can do this!'" he laughs. "It's just a small thing to do but it makes a very big difference. It changes the whole life of a child."
There are at least seven families on his mail route who sponsor children. But if Kosto discovers another, you can be sure he will take their letter, knock on their door, and with a quick, easy grin, say, "Do you sponsor a child? You are doing a great, great thing."
He'll open his hands wide and say, "I know this, because I am the product of your giving."
WRITE A LETTER TODAY! ›
---
*This article represents Compassion's historic work in the Democratic Republic of the Congo from 1980 to 2003. Photos by Rachel Kara. This article was originally published by Compassion Australia.