UPDATE DECEMBER 4, 2017: We've updated our iOS mobile app. Be sure to download it to check the new letter writing features!
---
To be honest, sometimes it is hard to find the time or energy to sit down, find a pen, think about what to say, and then write out a letter to my sponsored child. What should I write? What do I ask him? How long will it take me? How do I log into my account again?
There can be so many questions to answer before the letter is even written, and in our busy lives and digital culture, writing letters can be a time-consuming task. But we know that our letters connect us to our sponsored children and that they are the main way we are able to communicate our love and care for them.
Letters literally change their lives. So why does it sometimes seem so hard to write them?
This year, I had the privilege of working on a project where I read letters from the pastors of Compassion's church partners and child development centers all over the world. Reading those letters really opened my eyes to the effects our letters have on the children.
Almost every single pastor mentioned how excited and joyful the children were when they received letters from their sponsors. Their eyes lit up, and their smiles widened. They also spoke of how sad children were if a letter didn't come.
The pastors had to reassure those children that, even though they didn't get a letter, their sponsors truly cared about them and loved them. Talk about heart-wrenching!
After hearing this, I knew I needed to make letter writing a priority—and I couldn't help but think, "How can I make this easier?"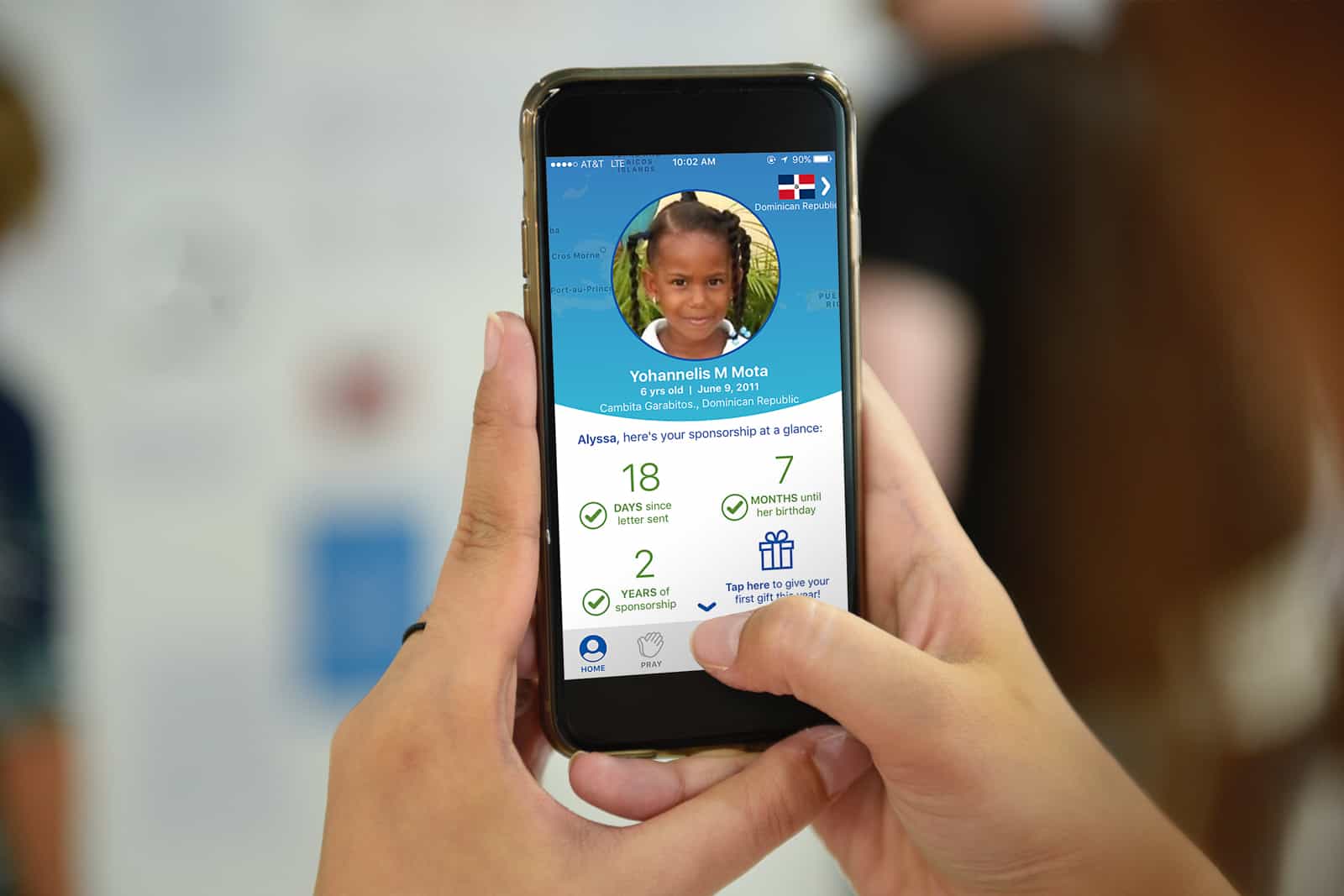 I was so excited to learn about the new Compassion App. The app has some really great features that make connecting sponsors to their children quick and easy – including a weather update from my child's center, biographical information about my child, videos, relevant articles, photos, my child's age and birthday, and so much more!
But, one of the best features is the ability to write a letter to my child from my phone! Problem solved!

Of course, I downloaded the app, logged into my account and immediately began using it to write letters to my sponsored child. It is so easy! Select the child you want to write in the Compassion App and simply follow the steps below.
Step 1: Touch the "Write" button under your child's photo.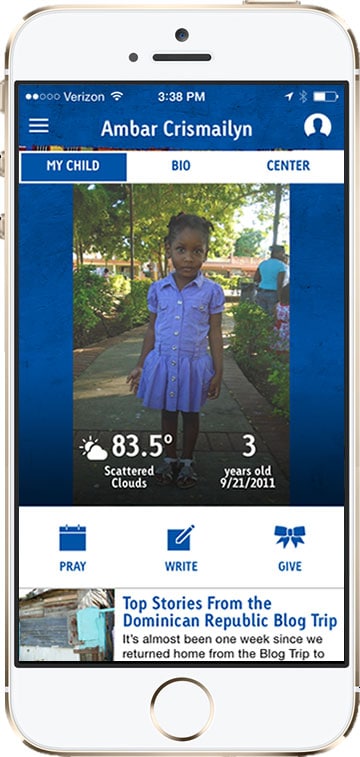 Step 2: Type a short letter.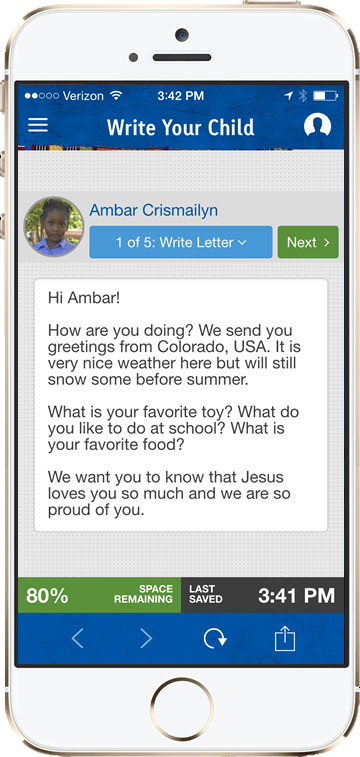 Step 3: Add a photo. (You can take one or use one saved on your phone.)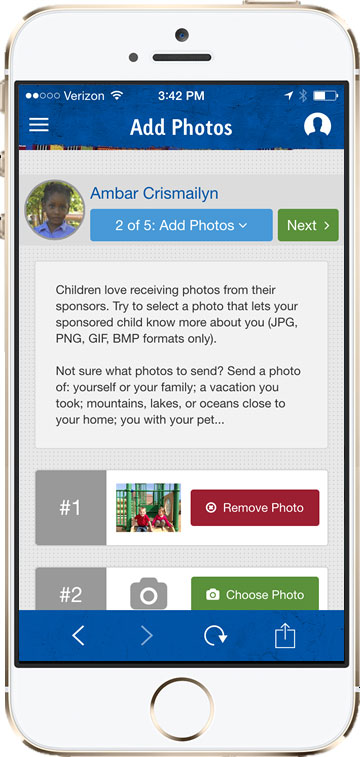 Step 4: Pick a stationery design.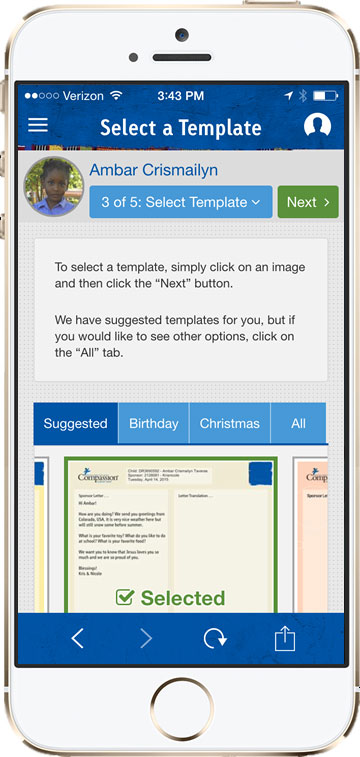 Step 5: Review your letter and press "send."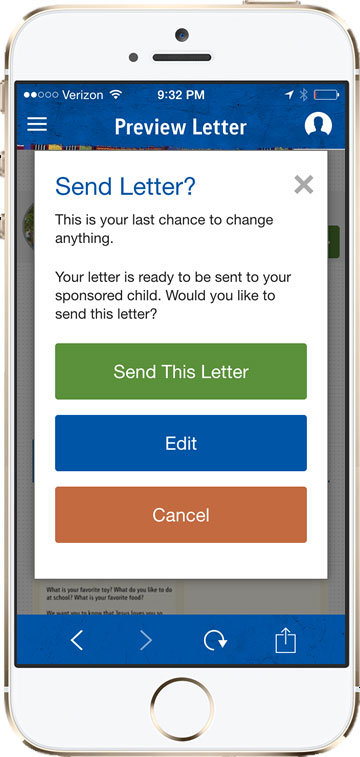 Step 6: Save your letter and then write another!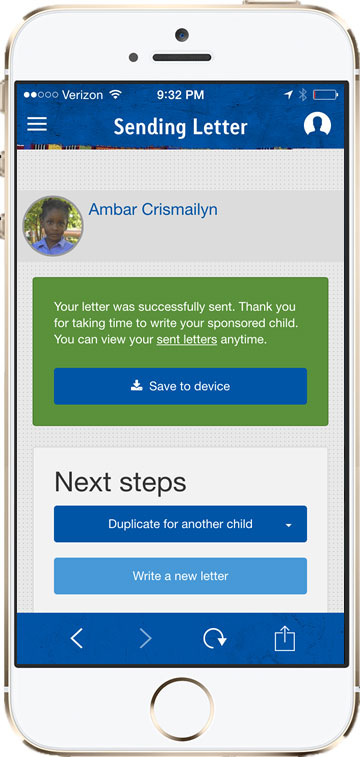 It's as easy as sending a text to a family member or friend.
There are many different stationery designs available to choose from, including birthday and Christmas designs, so you can send a special message to your child. You can also add up to 3 photos straight from your phone's photo gallery directly to your letter.
The app is also a great way to get our kids involved with our sponsored child. Sometimes my son will ask me how Amber is doing, what it is like where she lives, or what she likes to play with.
I can just open the app and show her photo or tell him about the weather in Brazil. We can sit down and write a letter together and talk about what Amber's child center is like. We can even take a quick photo of the two of us and send it right to her!
The Compassion App has truly changed how my family and I relate to our sponsored children, and I know that being able to write letters so easily will have a profound effect on our sponsorships and my children's lives.
So take some time to download the app for your iPhone or Android device — and enjoy the opportunity to connect with your sponsored child in a whole new way.
Do you already have the app? We'd love to hear your feedback in the comments below because we're improving it everyday. Tell us what you think!
---
Nicole Rutledge is a former Compassion employee. She lives with her husband and two children in Colorado Springs. They've been sponsors for 8 years and will always be advocates for Compassion.