Update: Download our app from iTunes or Google Play to make writing a letter from your smartphone even easier!
---
You've been snapping a bucket load of pictures of your kids as they head back to school. Standing on your front porch. In front of the bus. By the flagpole. They're beginning their new yearly adventure and it's a tradition to chronicle it.
It's also a great opportunity to share your world with the child you sponsor. Right after you take that adorable photo of your little one, you can send it off in a letter to your child across the world … right from your phone! It's easy!
Here's how to write your child from your phone:
1. Open a web browser on your phone and go to www.compassion.com. Tap on "My Account."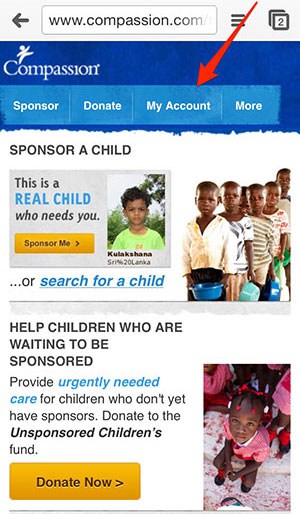 2. Log in to your account.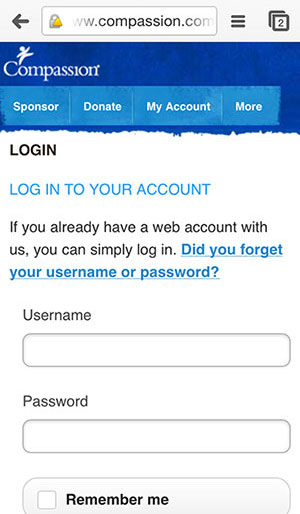 3. Tap on "Write My Child" on the left side menu.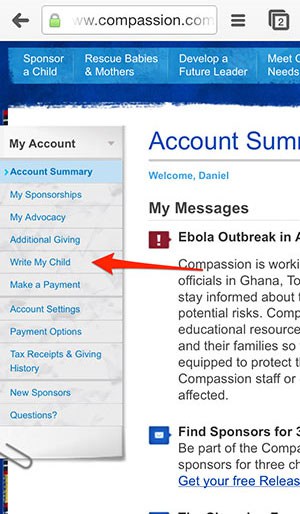 4. Choose the child you'd like to write.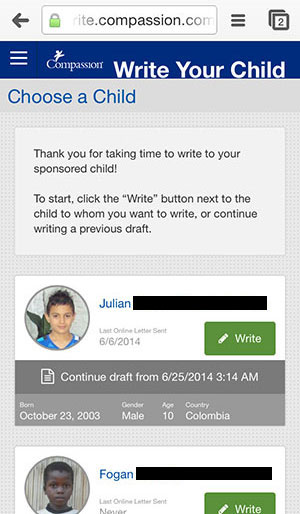 5. Write a lovely letter. Share your world. Let your child know he or she is part of your family, too. Then tap "Next."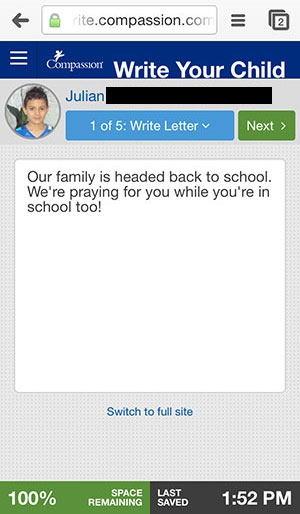 6. Time to add your photos. Tap "Choose Photo" to upload a picture from your phone.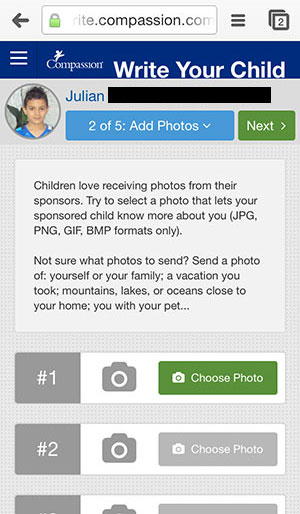 7. You can even edit it! Then tap "Upload."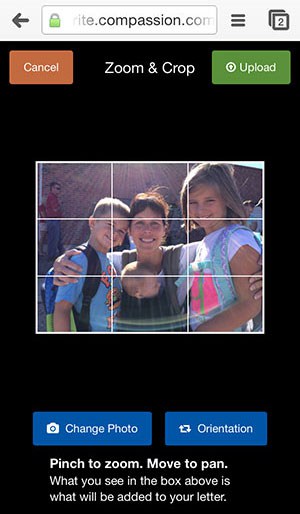 8. Pick another photo to add or just tap "Next."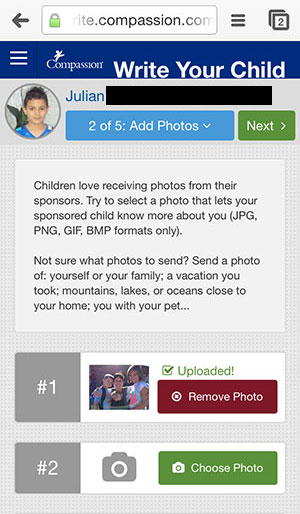 9. Now choose from one of the templates for your letter. Tap "Next."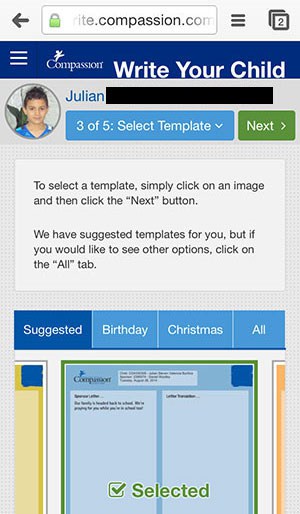 10. Check it out before you send. No typos? Great! Tap "Send."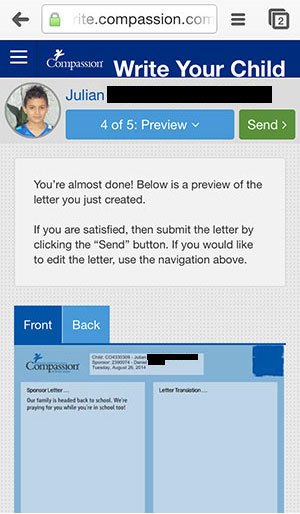 11. Oops! Hit send too soon? Don't worry, you can still edit it. Or if you're ready to send it off, tap "Send This Letter."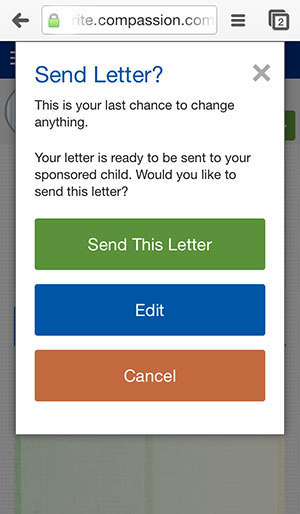 When your children are heading back to school is just one of the many opportunities you can take to welcome your sponsored child into your life. Think about all the other times you are snapping photos of your family throughout the year. Thanksgiving, Christmas, school choir performances, dance recitals, family vacations, track meets.
Now, you can send off those precious moments quickly and easily as they happen. What a great catalyst to ask your sponsored child about what's going on in his or her life and build your relationship!
Have you written a letter from your phone yet? We welcome your feedback! Leave a comment and let us know how you like it!