Heat coils around me as we step off the van. It starts down around my feet and spirals upward. Until it reaches my mouth and it takes my breath away.
And though I've chugged an ice-cold bottle of water right before our arrival I think,
"I'm thirsty."
And that thought stays with me.
I look around.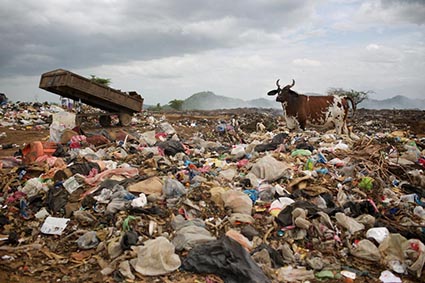 My heart drops and so do my eyes. Which gives perfect view to the smallest, most precious treasure: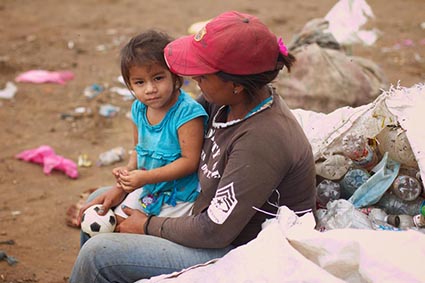 And all I can hear is my mom's voice.
"No baby, put that down. You can't have that."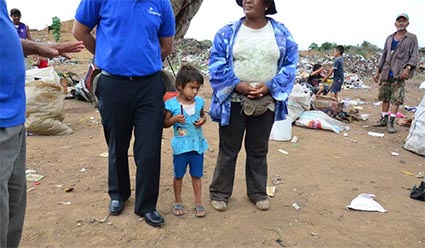 "Come here. Let's wipe your face. You got all dirty after lunch."
"No, you cannot play in the sandbox, I just gave you a bath."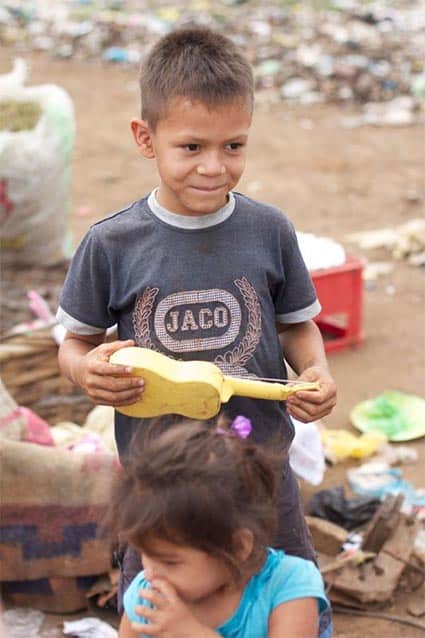 When the familiar collides with the absolute worst (and I mean the absolute worst) it's all my mind can seem to do, to place the familiar back over it. To relive the time when I was a child.
I flop my tongue around in my mouth. I'm so thirsty.
This trash dump in Nicaragua is where mothers, grandmothers, men and children come to make a living. It's where they find their lunch. For children it's where they play and take their midday nap.
I'm sure it's where innocence comes to die. Where purity and worth are strangled.
And I can't stop seeing my mom in this moment. Being a mom. Loving me. Protecting me. Protecting. Me. From the tiniest germ to the most unsuitable weather.
I look back at the van. Should I go grab some water? I'm just so thirsty.
A breeze is released and with it the most degrading smells. This is a trash dump. And the image of God is walking around in it.
After talking to some of the people who work here, who earn less than $1 a day going through trash, we walk back to the van and climb in. I survey the land one last time. Poverty on its throne. Trying so hard to remove the mark of God from each person standing there.
I grab a water and chug.
Strange, I think, I'm still thirsty. And I feel an ache start in my mind and it reaches through and strikes against every bone and splits through my heart.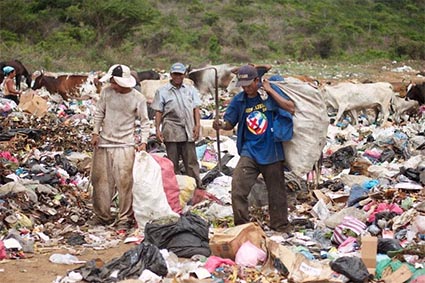 The van winds through dirt paths and my thoughts start churning, trying to make sense, trying to grasp. Already trying to remember. But I hear,
"Blessed are those who thirst and hunger for righteousness, for they shall be comforted." –Matthew 6:33, ESV
And I think,
"Yes, I am quite thirsty."
We turn a corner and see the church. A church partnered with Compassion. And children.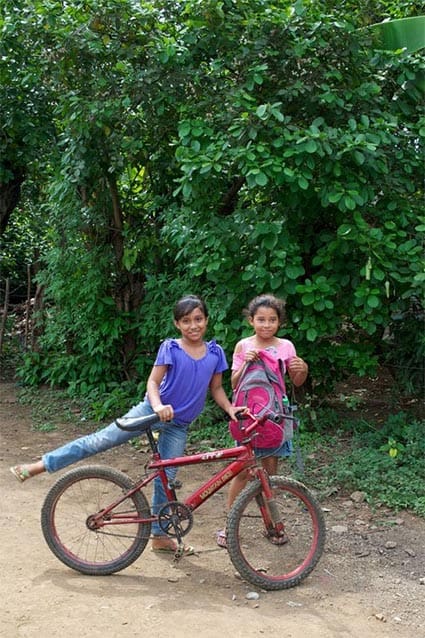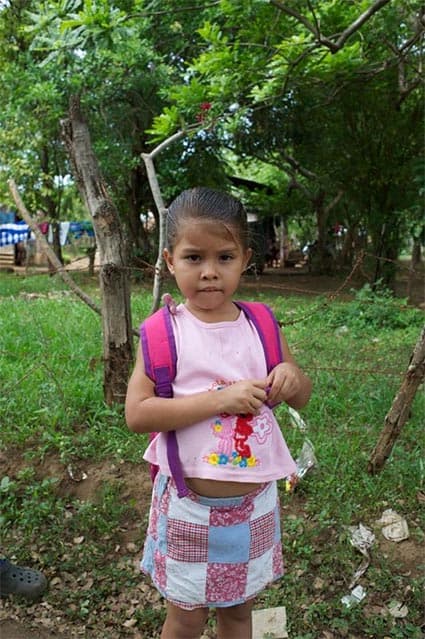 And I thank God. That there is a Church and there is you, a sponsor, thirsting for righteousness. Sacrificing a little to give a child so much.
And I just wanted to let you know that you are making a difference.
---