What's your reaction when you read a newspaper or tune in to the news on TV or the radio? Global recession, large companies stumbling and falling, failing banks, unemployment, climate change, wars, earthquakes, tsunamis and nuclear disaster — what a world our children are inheriting from us.
One would think the closer we are to the point of impact, the higher the concern would be. Yes, in many ways that's true; however, we now live in a global society. The effects of these tragedies are eventually felt even in nations far from the point of impact. More than ever, in God I trust!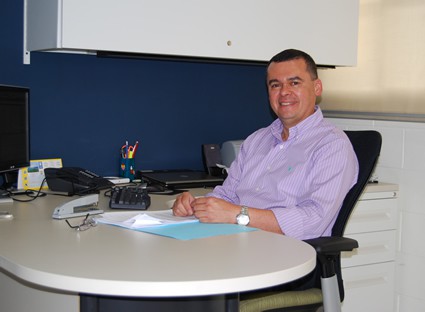 What precious promises the Lord has given us! This world needs to know them. What will we do about it? Where are you, Church?
"You are the light of the world. A town built on a hill cannot be hidden. Neither do people light a lamp and put it under a bowl. Instead they put it on its stand, and it gives light to everyone in the house." — Matthew 5:14–15, NIV
Yes, more than ever, the world needs hope today!
In my daily work with Compassion's ministry in El Salvador, one of the greatest blessings I get is knowing that everything we do is aimed at a sector that is perhaps the most marginalized, the most forgotten, and the most underestimated by our society: children.
Every time I visit a Compassion-assisted child development center, the children receive me with wide-open arms! They offer a smile that seems to tell me, "Welcome to the kingdom of God!" These are children who now know the love of our Lord Jesus Christ. Children who have learned to love. Children who one day will change the news we now read and listen to.
The world will be different because the seeds of love, confidence and hope for a better world have already been planted in their little hearts by the transforming work of our Lord Jesus Christ.
Those who trust in the LORD are like Mount Zion, which cannot be shaken but endures forever. As the mountains surround Jerusalem, so the LORD surrounds his people both now and forevermore. — Psalm 125:1–2, NIV
Prayer: Heavenly Father, give us wisdom, strength, and enough love to reach out and support those children who are suffering a lack of opportunities imposed by poverty. We pray for those threatened by gang members, drug dealers and abusers. We also pray for a strong and committed Church that upholds the cause of children.
---

ABOUT THE AUTHOR: Guillermo Munoz is the country director of Compassion's work in El Salvador.
Read all the One in Spirit devotionals.