Our Global Board of Directors announced Jim Mellado as our new President and CEO earlier today. They made the unanimous decision after a global search that began late last year when Wess shared his plans to retire after 35 years of service at Compassion, 20 as President and CEO.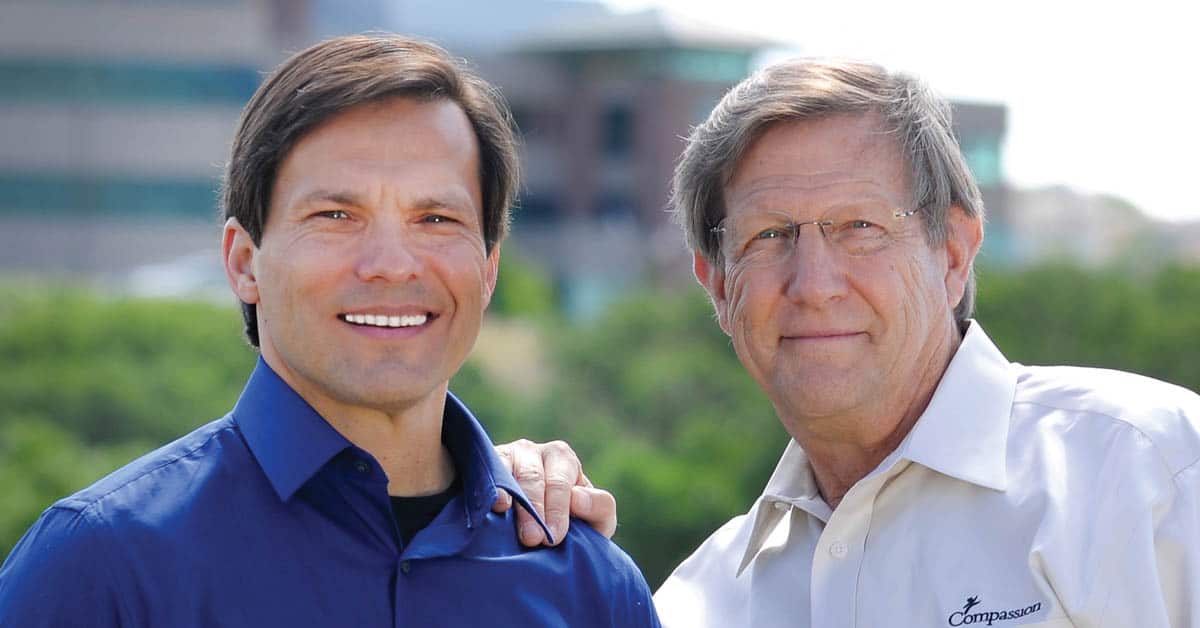 Jim becomes only the fifth president in our 61-year history. He will formally take the position in September.
For 20 years, Jim served as president of the Willow Creek Association (WCA), a not-for-profit ministry dedicated to helping local churches thrive. During his tenure leading the WCA, the ministry grew significantly.
Worldwide ministry income increased from $2 million to more than $20 million.
Membership grew from 860 churches to over 7,000.
Annual conference attendance jumped from approximately 10,000 to more than 180,000.
"I've known this remarkable man for 20 years. I'm certain that Jim will both wisely steward the ministry of Compassion and boldly lead us into new areas of kingdom impact." ~ Wess Stafford
We are sad to be saying goodbye to our beloved Papa Wess but look forward with anticipation to where Jim leads us in service to our God and the children He loves.