Ministers and fellow workers of Christ, in our daily activities, we ought to be spiritual men and women in order to show those we work with the way they should behave and how to be an example for the children.
But if we are behaving as those of the flesh, how can we rebuke the bad habits in our communities and correctly teach the young people the Lord gives to us? We behave like ordinary men when there is jealousy and strife among us, though we know those attitudes cannot boost the Christian life around us.
We are in the world, but we are not of the world, so let us seek for treasures in the everlasting kingdom of the Lord Jesus.
First Corinthians 3:9 tells us that we are God's fellow workers. Our field is made up of the children, God's field. My brothers and sisters, how are we cultivating that parcel of the field the Lord has handed to us?
Rev. Everett Swanson laid a foundation for us. Jesus laid a foundation for the whole Church. Let each of us take care how we build upon it. Through the Holy Spirit's fire, we will see what sort of work we've done.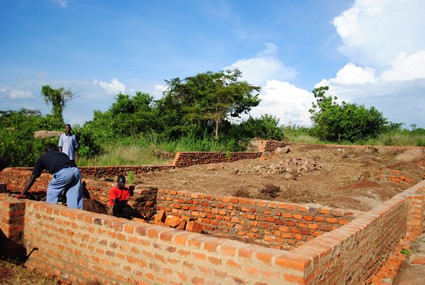 For we are co-workers in God's service; you are God's field, God's building. By the grace God has given me, I laid a foundation as a wise builder, and someone else is building on it. But each one should build with care. For no one can lay any foundation other than the one already laid, which is Jesus Christ. — 1 Corinthians 3:9–11
Prayer: Lord, help us all set our minds upon spiritual issues in order to gain spiritual gifts.
---

ABOUT THE AUTHOR: Paul Yao Gaglo works in our office in Togo.
Read all the One in Spirit devotionals.