Psalm 133 could be paraphrased for the ministry this way: "How good and pleasant it is when Compassion's brothers and sisters live and serve together in unity, because that is where the Lord Jesus Christ bestows His blessing, even life forevermore."
This ministry will only continue to bear much and good fruit when all people in this organization embrace the culture of one in spirit in the name of Jesus Christ.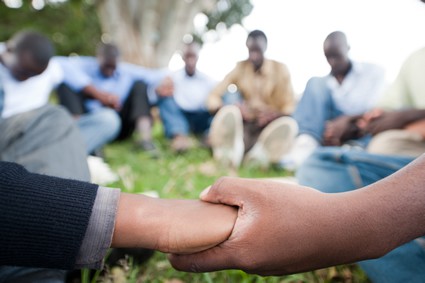 In order to have men and women who embrace that one-in-spirit culture, our recruitment process and our decisions should come back to the question Pharaoh asked in Genesis 41:38, "Can we find anyone like this man, one in whom is the spirit of God?"
Those who are responsible for hiring, before they make a decision to bring someone into the ministry, should be convinced that this person has the spirit of God for the ministry. Then we will see great things happen. We will see the vision and mission of this organization realized.
We need men and women who are one in spirit and who share our vision and mission. I have heard our President, Dr. Wess Stafford, say that God does not bless organizations. He blesses individuals in the organization.
So Pharaoh asked them, "Can we find anyone like this man, one in whom is the spirit of God?" —Genesis 41:38
Prayer: God, we pray you will send men and women to Compassion who have your Spirit.
---

ABOUT THE AUTHOR: Joseph Mayala serves as the Country Director for Compassion Tanzania.
Read all the One in Spirit devotionals.