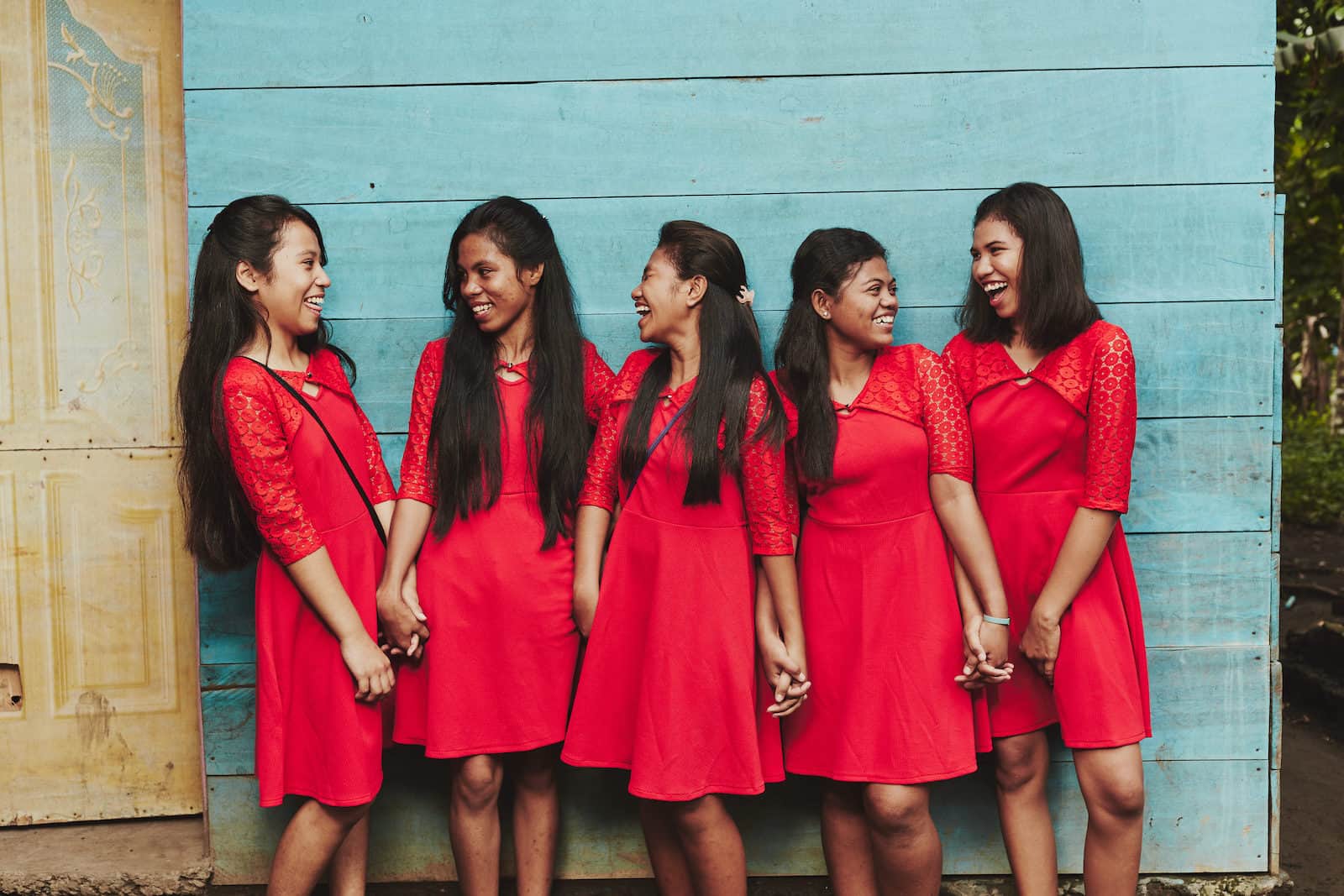 For this year's graduating class, the COVID-19 outbreak has meant the cancellation of proms and graduation parties and commencement ceremonies. While closing this chapter looks different than any of us expected, we wanted to honor this time of transition by delivering a commencement address for the class of 2020. Together, we both mourn and celebrate with you.
"It's not supposed to be this way." How many times have you spoken those words in the last few months? With each canceled event, each moment of disappointment and frustration, that thought bubbles to the surface.
It's not supposed to be this way.
You're right. It's not supposed to be this way. And you should take the time to grieve that. Grieve the goodbyes that weren't said. The celebrations that were canceled. The commencement ceremonies that should have happened but won't.
It's all hard and sad and unprecedented. So go ahead and take a moment, right now, and just sit in that. Cry if you need to. Yell if that helps you feel better. Take your time. I'll wait.
Good? OK. Let's keep going.
Because, despite the lack of closure, you are doing something big. You are closing a door and opening another one. You are becoming a grown-up in the middle of a pandemic. Who else can say that? And what you do in this time will define this season. Don't sit in the grief. Stand up, dust it off and move into this next phase of life. Let the weight of this pandemic not drag you down but build your strength.
There are lessons you can learn from COVID-19 that will carry through into adulthood. If you let them.
Learn about caring for others. Has there been any other time where the need has been so great and many of the solutions so simple? Deliver groceries to a neighbor. Call your grandparents. Drop off cookies at the hospital and police station. See the needs of others. And respond as best you can.
Learn to love those you disagree with. The world is filled with confusion and conflict right now. Unprecedented times mean no one really knows what they're doing. We're all confused, and we're all loud about it. I challenge you to listen to the person who has an opinion different than yours without judgment. See the fear behind the social media rants. When you speak up, do it with kindness. We're all in this together, even if we can't agree what "this" even means.
Learn that we are stronger together than we are apart. If there's ever been a time that we, as the Church, need to work together, it's now. Times of crisis can't take away our desire to reach out and help each other. COVID-19 may try to keep us all separate, but we haven't changed. We are people with a heart and a calling to join God in helping the ones who are most vulnerable.
Finally, I hope you'll take this time to learn that there are parts of the world and this country — and even your own community — that could always say, "It isn't supposed to be this way," even before this pandemic. May this open your eyes to those in our world who have been marginalized and have lived every day with the fear and uncertainty we have been walking through for the past few months.
I want to share some words with you from one of our friends: Fred, an accountant in Uganda. Like the rest of the world, Fred is helping the children at the Compassion center where he works navigate this scary time. But I think his words will also bring you some hope too.
"I have found a lot of encouragement from Isaiah 41:10 (NKJV) during this time: 'Fear not, for I am with you; Be not dismayed, for I am your God. I will strengthen you, Yes, I will help you, I will uphold you with My righteous right hand.' The verse reminds me that God is aware of our tendency to fear, and he cares about every fear we face, COVID-19 specifically. Amidst the news we come by every day, this verse teaches me to outgrow my fear."
To the class of 2020, may you find hope in those words. In the midst of this pandemic, may you find comfort and peace. May you "outgrow your fear" as our friend Fred shared. I don't know what your journey into adulthood will look like. But I do know you are not alone. We're cheering you on as you explore this big, confusing and beautiful world.
Explore it with a healthy amount of respect. With hope. With a heart of adventure.
And as you look around at the messiness and the hope, the chaos and the joy, may you say, "It's not supposed to be like this – and I am here to do something about it."