Social distancing is a luxury for the world's most vulnerable, who live hand to mouth in crowded slums. How can they support their families while protecting them from COVID-19?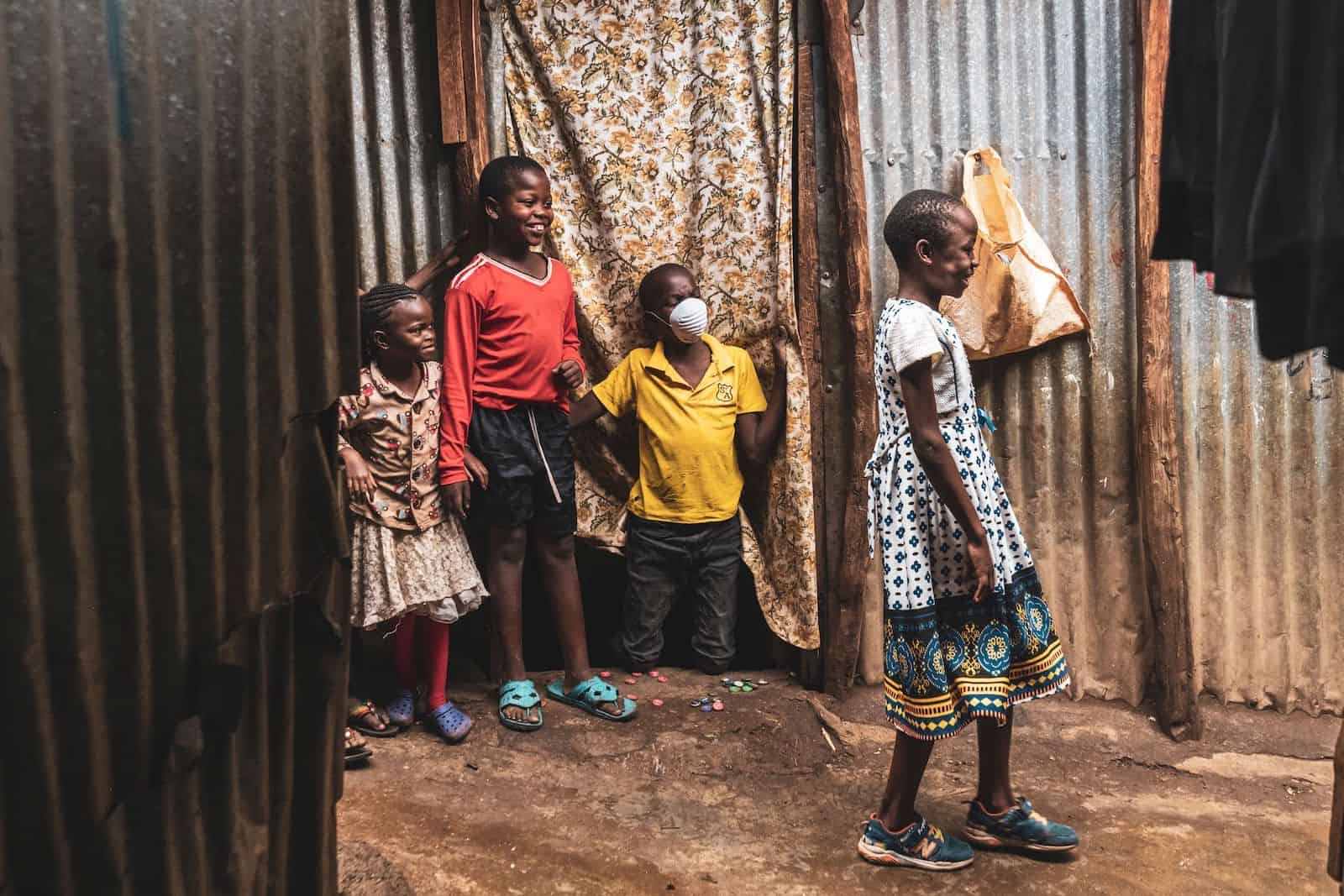 Guadencia carefully steps across her brothers' outstretched legs, weaving her way between family members until she reaches the doorway. Thrusting aside the floral curtain, she pokes her head outside. Fresh air cools her face, tainted by acrid smoke and the eye-watering smell of open drains. Still, it is sweet relief to escape from the stifling tin room her family of seven call home.
Her neighbors are just yards away, separated by only a few sheets of rusting corrugated iron. Around her, thousands of shacks are packed together so tightly they are accessible only by foot. Amid the COVID-19 pandemic, a steady stream of people walks past.
In Kibera, Africa's largest urban slum, it is business as usual.

To curb the growing number of cases of the highly contagious virus, the Kenyan government has instructed citizens to maintain social distance and practice good hygiene. But in Kibera, a slum in Kenya's capital city of Nairobi, physical distancing is a luxury few can afford.
Half of Kibera's residents are unemployed. The rest work mostly as casual laborers, earning just enough each day to survive. If they don't go out to work, their family may not eat that day. The pandemic has already left 10-year-old Guadencia's family on the verge of homelessness.
"It has been a difficult two weeks," says her mother Dorcas, who works as a cleaner in a Nairobi factory. Her sweet face, usually quick to smile, creases with worry. "We have not been paid this month since the boss had traveled to India and has been unable to come back."
Unable to pay the monthly rent, Dorcas pleaded with her landlord and borrowed money from a friend to prevent them from being turned out onto the street.
According to Ken, Kibera Church of God child development center's social worker, it is a scenario playing out across the slum as the pandemic worsens already challenging situations.
"Dorcas isn't the only one experiencing these tough times," he says. "Many caregivers are mainly rate workers, day laborers and informal traders. And many of them are under heavy pressure to keep working to be able to put food on the table."
Compassion staff members are providing food baskets to ease this burden and help families to stay safe at home, but there are more challenges to overcome. A key weapon in the fight against the virus is frequent hand-washing. Yet Kibera has no formal water connections, and few residents in the sprawling settlement have access to running water.
"While washing hands frequently is paramount to keeping the virus at bay, sometimes it is just not available, or we are forced to make the difficult choice between purchasing water or purchasing food to keep hunger pangs at bay," says Dorcas.
In Southeast Asia, a similar story emerges in the Philippines.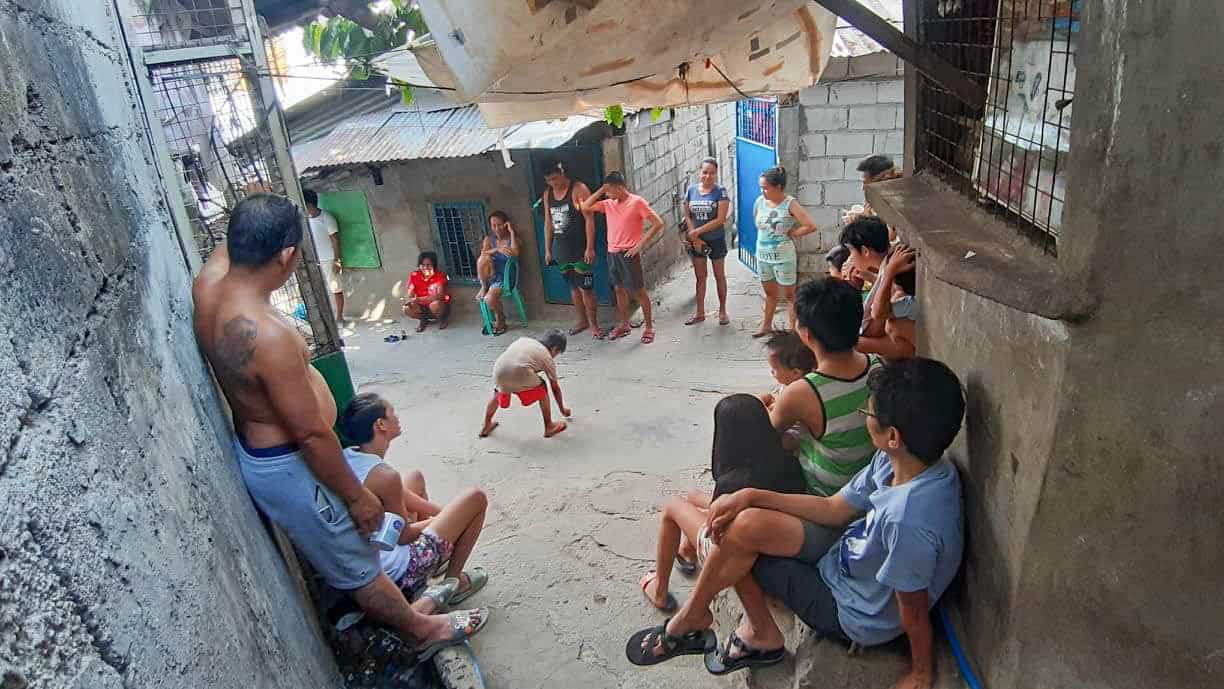 In a slum in Cebu City, Philippines, children and adults are desperate to flee their cramped, sweltering homes during the day. Many families in slums live in single-room homes that are smaller than the average Western kitchen and house multiple people. Especially in the afternoon, when it's hottest, children and adults can be found outside laughing and playing together.
"Our children live in very tightly packed spaces. They share a lot of the spaces with neighbors who are just a few meters apart," says Ken. "Trying to keep the physical distancing rule is just not possible."
Our church partner in Cebu City has created a Facebook page to stay connected with sponsored children. They post information about how to stay safe and remind children of the importance of staying home rather than playing in the streets with groups of children. They also reassure families that they will be delivering food to them during this difficult time.
In rural Nicaragua, families are facing a different struggle.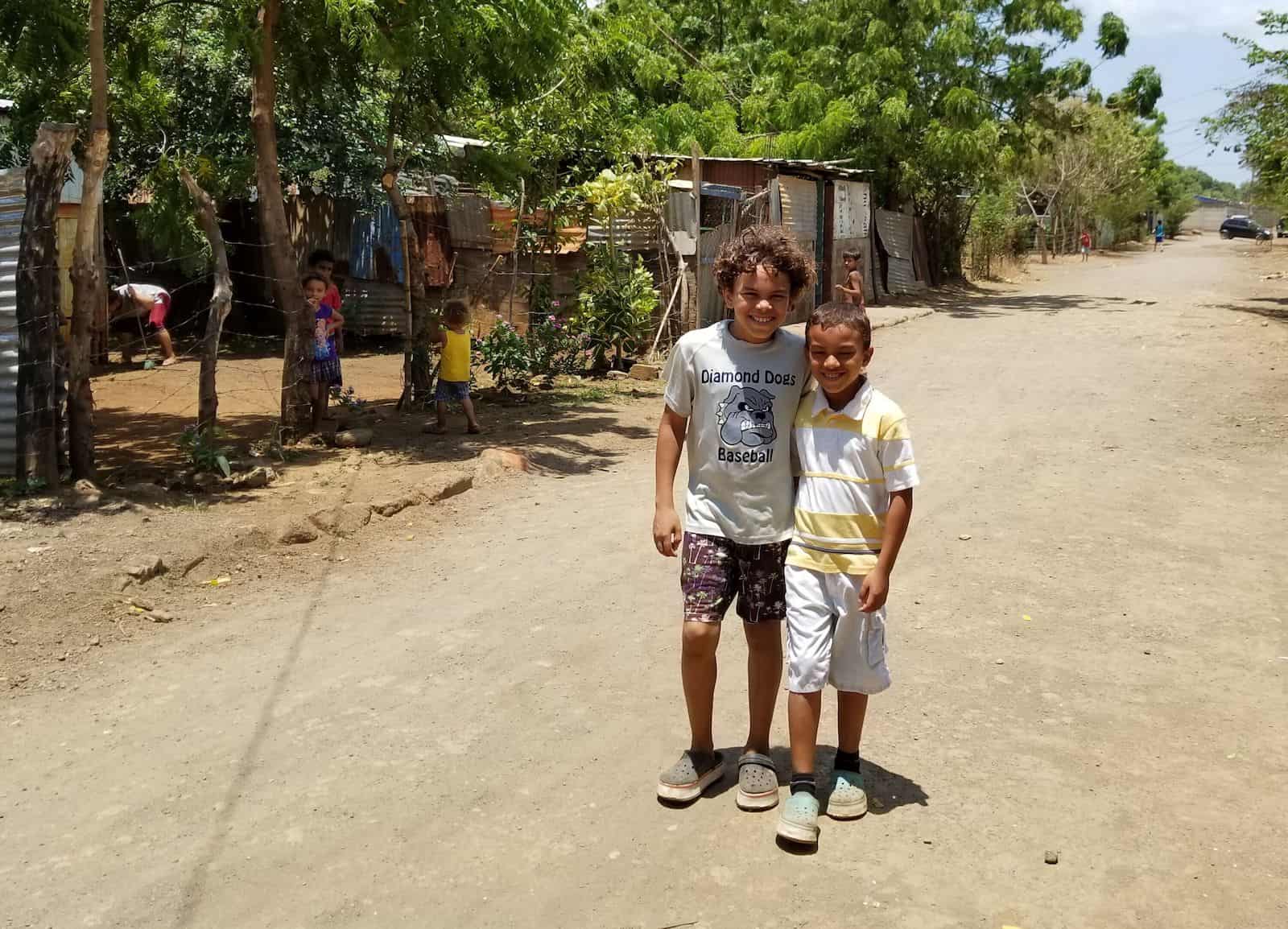 In Tipitapa in western Nicaragua, the dusty streets are wide and quiet except for a rooster's crow and the occasional passing car. Brothers James and Johnny stand outside the squat tin homes lining the road, a patchwork of tin and timber. James is a head taller than his brother and wraps a protective arm around his younger sibling's slim shoulders.
Their neighborhood is not so crowded that they rub shoulders with their neighbors. The Zapata family has a different problem. Employment was already scarce in the rural community. The lockdown means providing for their five children is far more complicated, particularly because the children no longer receive a meal at school or their temporarily closed Compassion center.
"We stopped going to classes at the Compassion center, and I miss it a lot," says James. "The center has always been a blessing for us. They gave us food and taught us about the Bible."
Before Compassion's intervention, the Zapatas faced a terrible decision: Stay home and risk starvation or try to find work and risk contagion. Amid the difficult situation, the boys' Compassion-assisted child development center continues providing vital support. Staff visit vulnerable families to check on their well-being and deliver supplies.
"The children are our priority. By doing this, coming to their houses, bringing them food and asking how they're doing during this quarantine, we are helping them cope and showing them that we care," says center tutor Gleydis Castillo. "That is why the assistance we offer hasn't stopped despite the crisis, because it's in our hearts to provide them with as much help as we can."
As the world observes physical distancing, our church partners are never far away.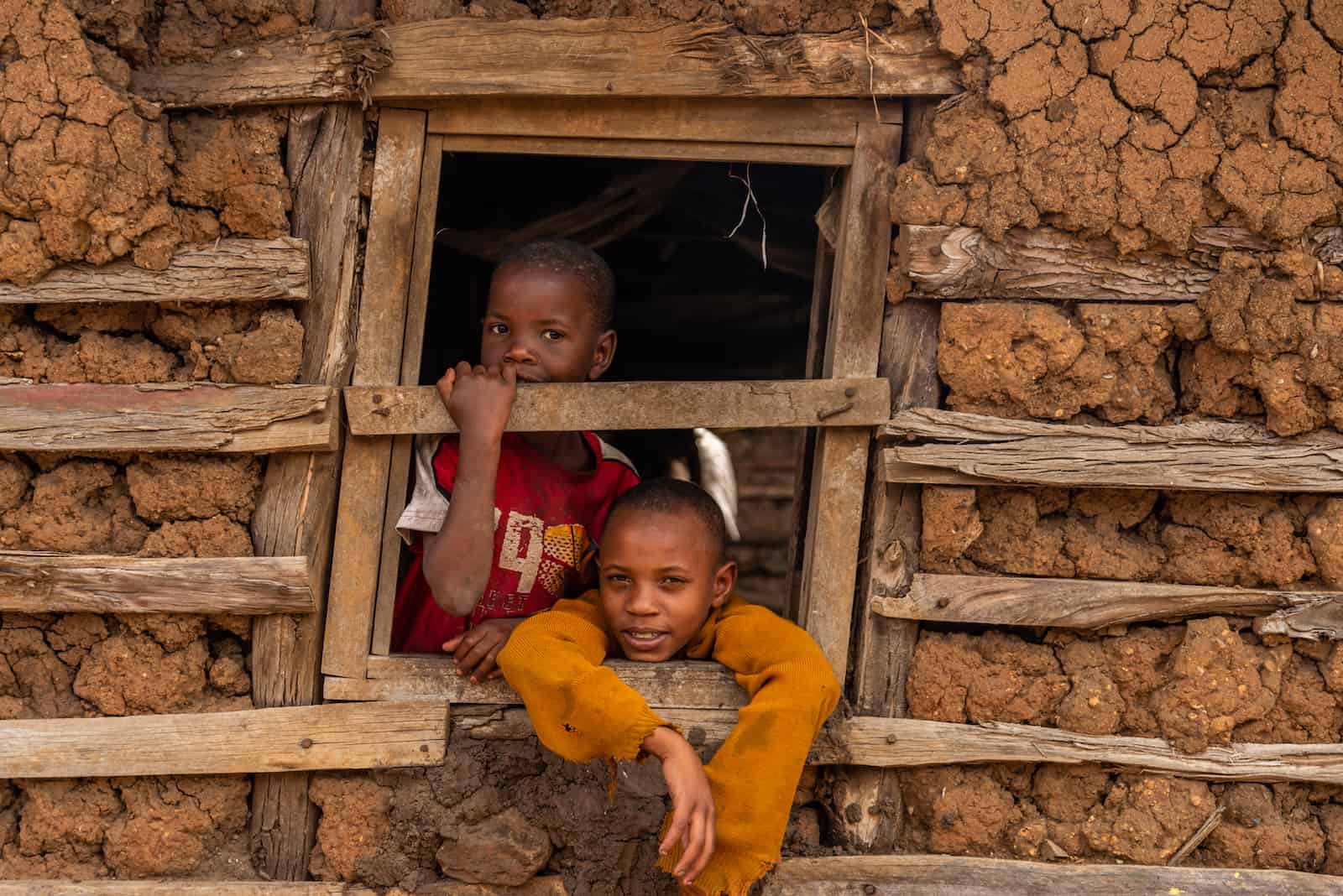 Although child development centers are closed, the children remain in the staff's prayers, thoughts and actions.
"We remain at their side," says center Director Reynesto Garcia in the Philippines. "We are on the front lines. It is our call of duty."
Back in Kibera, Guadenica skips inside. Her mother pours precious water from a bucket so the little girl can wash her hands, a virus-prevention lesson they learned from Compassion staff. Later, they'll have a meal made possible with the food basket the church partner provided.
In places where social distancing is a distant dream, Compassion's church partners are doing all they can to protect the vulnerable.
---
Reporting and photos by Junieth Dinarte, Edwin Estioko, Eric D. Lema and Isaac Ogila.