Silent heroes don't show off or stand out, and almost never appear in pictures or headlines.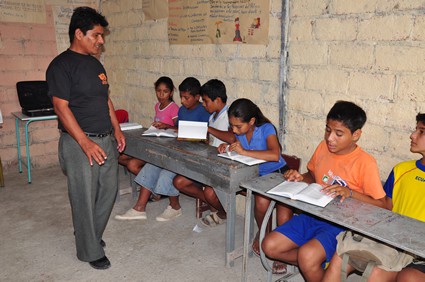 These genuine heroes are the ones whose hard work makes things happen in the lives of children. These are common but extraordinary people blessed with a remarkable ability to love and serve. Their way to transform lives is untiring and quiet, but lasting.
Such silent heroes transformed the life of Jennifer, a 13-year-old girl who used to live in a dilapidated cane house in Cañitas, a tiny township in Manabí Province, the coastal region of Ecuador.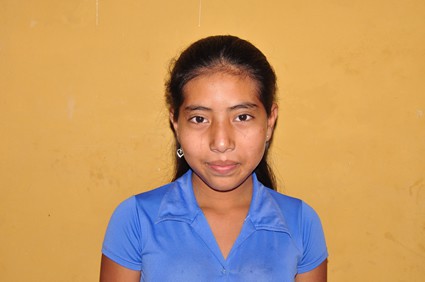 From a very young age, Jennifer had to take charge of adult duties at home, like doing laundry, sweeping and taking care of her little sister.
In addition to a lack of jobs and money, several consecutive family emergencies made their situation even worse and kept Jennifer from attending school.
First, Jennifer's older brother suffered from osteomyelitis, an infection of the bone. Then, her father was attacked by a pig, resulting in injuries that were so serious he could no longer work in agriculture like he used to.
Finally, Jennifer's mother became so ill she was bedridden for two months.
In the midst of such an unsafe, unpredictable and unsteady environment, there was nobody to send Jennifer to school properly dressed, to feed her well, or to help her with her homework.
She had to quit school for two years – with no certain hope of ever going back.
Jennifer was just a little child, but her life was consumed by domestic responsibilities and the future seemed bleak. She spent her days doing the dishes, sweeping, carrying water and cooking.
Bella, one of the family's neighbors, remembers when Jennifer looked dirty, went barefoot, was never well dressed, and was always carrying her little sister. The people of the town used to say,
"You seem like an old lady because you do nothing but the housework."
Due to her family's living conditions, Jennifer was registered at the Macedonia Student Center when she was about 7 years old. That was when some silent heroes first came into her life and began their work of transformation.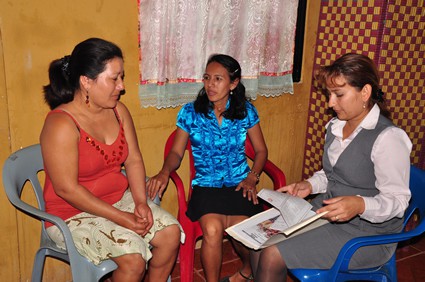 One tutor at the child development center, Lorena, found out that Jennifer had dropped out of school, so she went to see Mayra, the center director.
Lorena and Mayra took charge of Jennifer's case right away. They went to visit Santa, Jennifer's mother, in order to tell her about the importance of education. They also explained that if her little girl didn't go to school, she would have to leave our program.
After a long conversation with Lorena and Mayra, Jennifer's mother got the message.
Finally, Jennifer went back to school. She also began going to therapy with a psychologist who helped her with her socio-emotional needs.
The physical and emotional suffering Jennifer had gone through had serious consequences on her fragile spirit. She seemed to be locked up within herself and was very shy and quiet. She didn't talk to anybody.
In time, and with a lot of affection, little Jennifer's personality started to change. Mayra tells us,
"We still have a long way to go, but I can affirm that she's experienced a 70 to 80 percent positive change in her life. If you ask her a simple question, she will be perfectly able to give you an answer. She talks now.

"Before, it was impossible to make her say a word. If we asked her a question, she went mute. She didn't speak at all. I was seriously worried for her."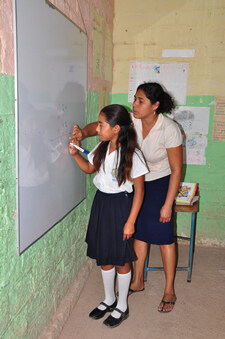 Today, Jennifer is 13 years old and is a bit older than her classmates, but it doesn't matter to her because she's happy and proud of everything she's achieved so far.
She's improved her handwriting and has learned to read; her academic performance and grades are better.
Jennifer's progress would not have been possible if it were not for the faithful dedication of her tutors who sat beside her and coached her patiently, according to her level of knowledge and cognitive development.
Jennifer has friends at the center — an extended family that she feels a special part of.
In addition to her academic growth, Jennifer has grown as a child of God.
These significant changes in her life are obvious, even in her renewed interest in caring for her personal appearance. Lorena shares,
"She used to attend the student center looking very sloppy; her hair was a mess. But now she looks all clean and tidy."
Such joyful transformation was only possible thanks to the continuous effort and affection of all the silent heroes — directors, tutors and pastors who work at each child development center.
Tutor Ramón says,
"All tutors are united by the same feeling and goal. We are fundamental pieces when it comes to talking to the children, to everybody. We are devoted to helping our children by doing everything we can."
Mayra agrees,
"We want to make a change. It's our aim to make a impact over people's lives and tell them all children must go to school because that's one of the most important things in life. A child has to study, learn the Word of God, and become a leader in order to become a person of influence."
The Macedonia Student Center staff have been, and continue to be, an essential part of Jennifer's restored universe. Jennifer sees her tutors Lorena and Ramón as her closest friends.
"They are really good and always give advice to me. I feel like they love me."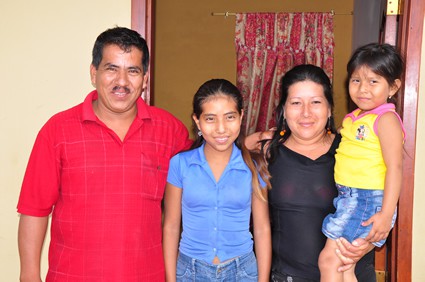 Mayra gives a final thought,
"I believe that one of the biggest impacts that Jennifer's family has been through is to meet God. They learned about God's love in order to learn how to love their children, spouse and neighbors. I believe that they experienced change after being part of our program and attending church."
Mayra, Lorena and Ramón: three silent heroes, transforming the lives of children like Jennifer. These are the heroes who deserve to be in any newspaper headline!
---
---