According to some studies, only a small percentage of children receive the level of socio-emotional stimulation they require in order to enjoy healthy childhood development. In Bolivia, our education philosophy is built on this need for socio-emotional input.
The education we offer through our child development centers is based on biblical principles. We want our children to have a biblical vision for living that yields to the government of God so they will become responsible Christian adults. Every objective and theme, and our lesson content, is focused on Christ and founded on God's Word.
This methodology has an approach of changing the lies and wrong ways of thinking about biblical truths. The method that defines how learning activities must be developed is EIRCA:
EXPERIENCE, INVESTIGATION, REFLECTION, CONCEPTUALIZATION and APPLICATION.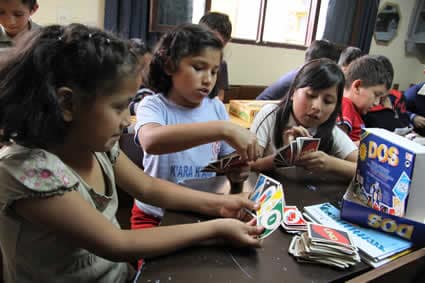 Experience — Through awareness techniques such as picture interpretation, telling stories, case studies, dramas, role-playing games, videos, songs or poems, and through information gathering such as dialogues or brainstorming, the tutor enables the children to relate what they are learning to their way of living.
Investigation — Through Bible study techniques such as study and analysis of Bible verses, reading, watching, and hearing or dramatizing Bible stories, and through information gathering such as questionnaires, group work, etc., the children study God's Word to discover and identify biblical principles.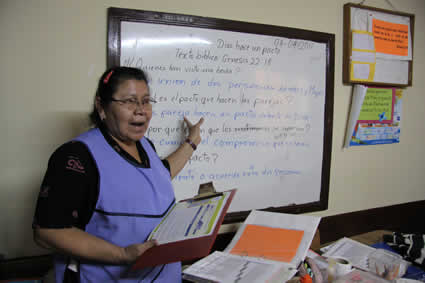 Reflection — Through different techniques such as brainstorming, questions, debates, and work groups, children reflect and reason regarding their beliefs and principles, identifying consequences by asking questions such as "What's best for me, lies or truth?"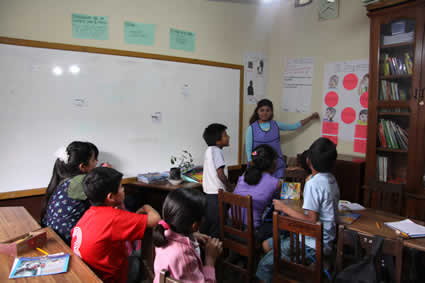 Conceptualization — Through techniques such as exhibits or reading and by using resources such as instruction sheets, flip charts, conceptual maps and videos, the tutor helps the children develop clear concepts about the principal ideas related to the theme.
Application — Through situations such as solving problems, making decisions, building something, experimenting or proving a point, the children have the chance to practice what they've learned until it becomes part of their culture.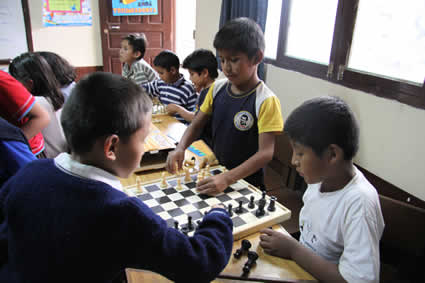 The class lessons are designed to facilitate the development of the children based on these five steps. Curriculum specialist Ceclia shares,
"The social-emotional lessons develop the children's view regarding themselves and others; it is based on understanding their identity as a creation in God's image. Each child is unique, special and valuable and created with a purpose."
The content of these lessons is related to biblical principles for handling emotions, decision making, conflict solving, handling change and interpersonal relationships.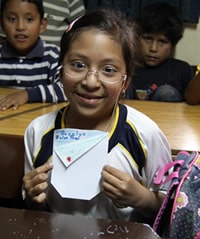 The methodology and activities are focused on a biblical worldview and facilitate the development of the children's identity based on who God is and how, why and for what purpose He created them.
Child development center tutor Adelina says,
"Children love to work with the social-emotional lessons. It is their favorite part of the class and they anxiously wait for the moment where they can share with each other through games, videos, work groups and other activities."
In many areas of Bolivia, parents aren't accustomed to showing emotions to their children. This may be because they believe it is a sign of weakness or just not important.
At the child development center, children are learning that what they think, what they say and what they do as people created by God has great value. They are learning to express themselves because they know that emotions do matter.