A summa cum laude graduating scholar in chemical engineering was called to the front and asked, "Why do you study so hard?" He answered, "Because I am given the opportunity to study for free."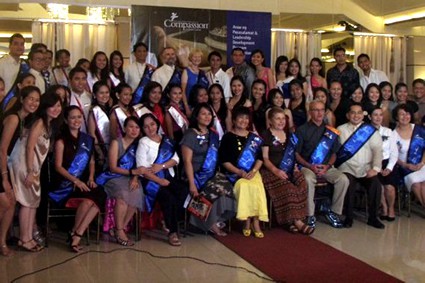 That's it? I was expecting something that strikes the heart — things like family challenge, poverty, physical deformity, world peace! But now I realize that his answer was profound.
The very foundation of my own relationship with Jesus is free. This is what we call "grace," salvation for free. The fact that it is given freely like a scholarship should make my own response plain and simple: study hard and live it out hard.
Live out the very nature of God's character in an excellent manner. Be the summa cum laude of godliness, kindness and humility. Live life to its fullness, make an impact, be an agent of change, and make our Father proud.
But nowadays, our response to the concept of "free" is somehow marred by the concept of materialism. Worth is dependent on the price tag. Anything that is given free is viewed as unimportant.
I have encountered two young people that illustrate this phenomenon. One was given a free education, but with free alcohol, too, he lost his scholarship — the one thing that could have changed his state of life and given him a better future.
Another young person was given the same opportunity, but responded with commitment, loyalty, excellence and gratitude. Now he is embarking on life in all its fullness — graduating at the top of his class with a passion to contribute in nation building. One free gift led to a dead end; the other led to unending possibilities.
As God's co-workers we urge you not to receive God's grace in vain. — 2 Corinthians 6:1, NIV
Prayer: Thank you, Father, for your free gift of life through the sacrifice of your one and only Son, Jesus Christ. May we find favor in your sight as we live out the new life you have given. In Jesus' name we pray, amen.
---

ABOUT THE AUTHOR: David Beltran is a Leadership Development Program Specialist in the Philippines.
Read all the One in Spirit devotionals