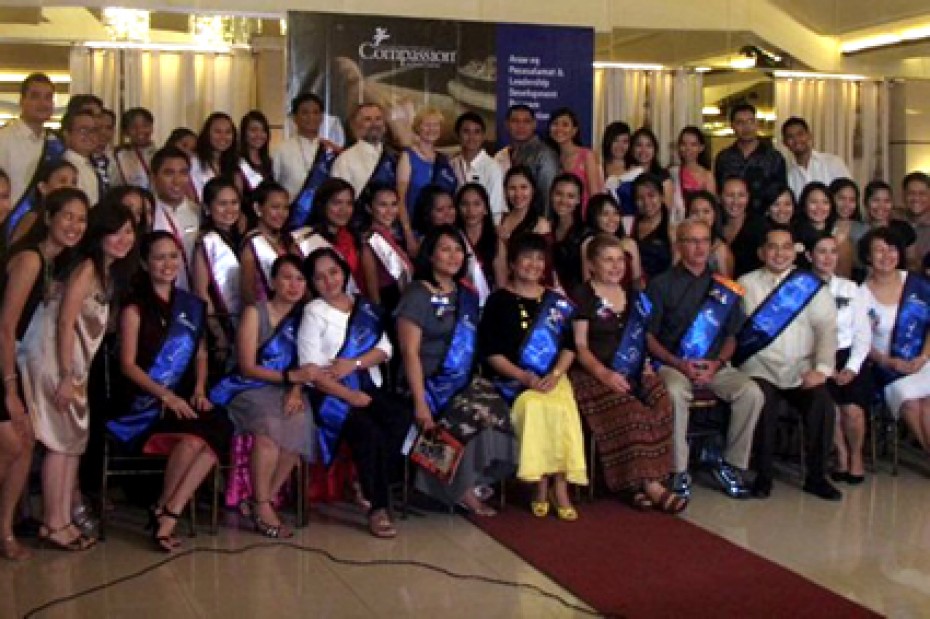 Live out the very nature of God's character in an excellent manner. Be the summa cum laude of godliness, kindness, and humility.
Continue Reading ›
I know that the only way I can express my gratitude to my sponsors for helping me as a child and for reconnecting with me to support and encourage me even more is through hard work.
Continue Reading ›
This is part four in our four part series – The Case for Compassion Togo
Driving through the streets of Lome, Togo, scenes unfold that are far too common in sub-Saharan Africa. Individuals ranging from very young to very old sit and stand at the side of the road, hoping to sell baked goods or sweets or small kitchen items or a myriad of other trinkets to passers-by. The roads are bad and get worse as you depart the busiest streets. Many of the buildings — showing signs that they were beautiful at one time — appear to have been abandoned long ago but are, in fact, current offices and businesses.
In a place where even those with "stable" civil jobs have no guarantee of being paid, the overarching atmosphere is one of apathy brought on by too many years of being resigned to the situation. But in the midst of all this, there are people who refuse to accept the current circumstances, who reject the idea that there is nothing to be done.
Take, for example, Pastor Happy and his Pentecostal congregation located in the heart of Lome. Pastor Happy possesses a smile and exudes an optimism that confirm in every way the appropriateness of his name. Though the congregation is large, it is also poor and so the sanctuary is a work-in-progress, complete with rustic wooden scaffolding and tarps over areas that don't yet have the protection of a roof.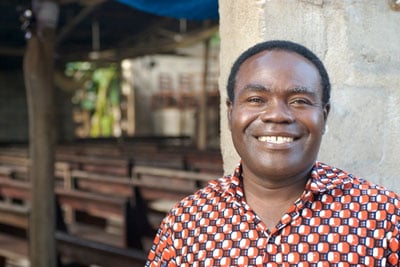 Pastor Happy explains that his church recognized a few years ago that they must "have a vision for helping those in need — and addressing more than just their spiritual needs." What the congregation lacks in financial resources it has made up for in passion, creativity and dedication. When they outgrew the one room they had available for children's Sunday school, rather than waiting to come up with funds or space for another building project, Pastor Happy simply went to the school located next door and asked if they could use the classrooms on the weekend. The school agreed.
In addition to the Bible classes, the church now houses a medical clinic, provides food, clothing, school supplies and more to those with the greatest need in their community and shows films with a positive message after school so children have a safe place to go. All this is accomplished largely through the donation of goods, time and services of church members with a vision. The church would like to be able to do more, but in the meantime has decided to be faithful with the opportunities that present themselves.
Among those who have been positively impacted by the church's ministry is the family of a couple called Mesa and Ama. Even before one has an opportunity to speak with their six inspiring children, this couple is exceptional. In a country where pastor after pastor estimates that 80 to 90 percent of the families in their communities are headed by single mothers, that Mesa has stayed faithful to his wife and family is a notable fact.
Mesa is a carpenter and Ama sells secondhand clothing. Their two daughters and four sons join in, but the family has also made sure that all the children stay in school.
Awolfa, 19, is the right arm of her mother in caring for the rest of the family but also has been able to complete secondary school and is currently attending classes to become a tailor. Her 16-year-old brother Francis and 12-year-old brother Felix both dream of being doctors, and 15-year-old Edem hopes to become a pastor.
Though they struggle to meet all their current needs, this family has not lost the belief that the future can be different. It is tempting to consider how far such a motivated group might go with the added support of Compassion's child development program, and it is in the faces of the two youngest, seven-year-old David and his four-year-old sister, Gracia, that one sees the possibility of this future.
David is quiet and contemplative and Gracia is his exact opposite. When asked what he hopes to be when he grows up, he whispers "a carpenter." Gracia does not wait to be asked, but announces loudly, "I will be a seamstress like Awolfa."
By starting a work in Togo, Compassion has the opportunity to minister to the Davids as well as the Gracias, along with the tens of thousands of children whose lives are even more unstable and uncertain because they have only one parent or have no one to advocate for them regarding the importance of staying in school. It's an opportunity to support and encourage those parents like Mesa and Ama, who by some miracle have not lost their hope and vision for the future — and to bring back hope to those who have begun to despair.
---
Story and photos by Phoebe Rogers
Continue Reading ›