How many times do we wait for an answer to prayer? Maybe for healing, something work-related, or a personal request, and we know that God's hand will intervene. We know that we will have an answer because we are walking in faith and victory, but what if our prayer doesn't have the particular outcome we desire?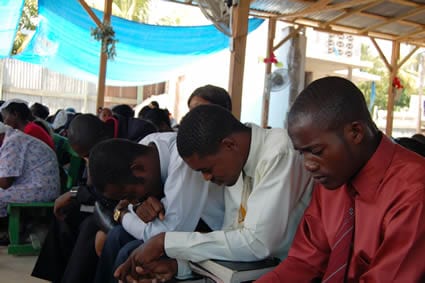 We have to thank God even in the midst of our trials. Every day, we need to live out our faith — not just when things are going well, but every single day.
That's what "thanking God before a prayer is answered" means. Not just praying and hoping we we'll get the answer we want, but knowing that for those who love God, all things work to His good and glory.
When we are faced with a great challenge — and we will not be immune to trial or trouble — it's our chance to live out our faith. Difficulties may come knocking at our door, not necessarily because we've done something wrong or as a consequence of poor decisions, but because God allows trials in our lives for His glory.
What Paul wrote in Romans 12:12 covers everything from birth to burial, no matter what we go through. While we are waiting on God to answer prayers, let's count our blessings.
Are you breathing? Then rejoice in life! Do you see the blue sky? Thank God for the ability to see it. Turn the wait into a time to recognize blessings that we often take for granted.
God's answer will come in His own time, but He has promised His own a hopeful future (Jeremiah 29:11). He will answer your prayer. He answered mine.
Be joyful in hope, patient in affliction, faithful in prayer. —Romans 12:12, NIV
Prayer: We pray that all of us together, as an organization, will walk by faith and trust that no matter what happens, God is in control and He will be glorified as we seek to accomplish His will.
---

ABOUT THE AUTHOR: Monica Cooper is a Learning and Support Assistant for Compassion Haiti.
Read all the One in Spirit devotionals.