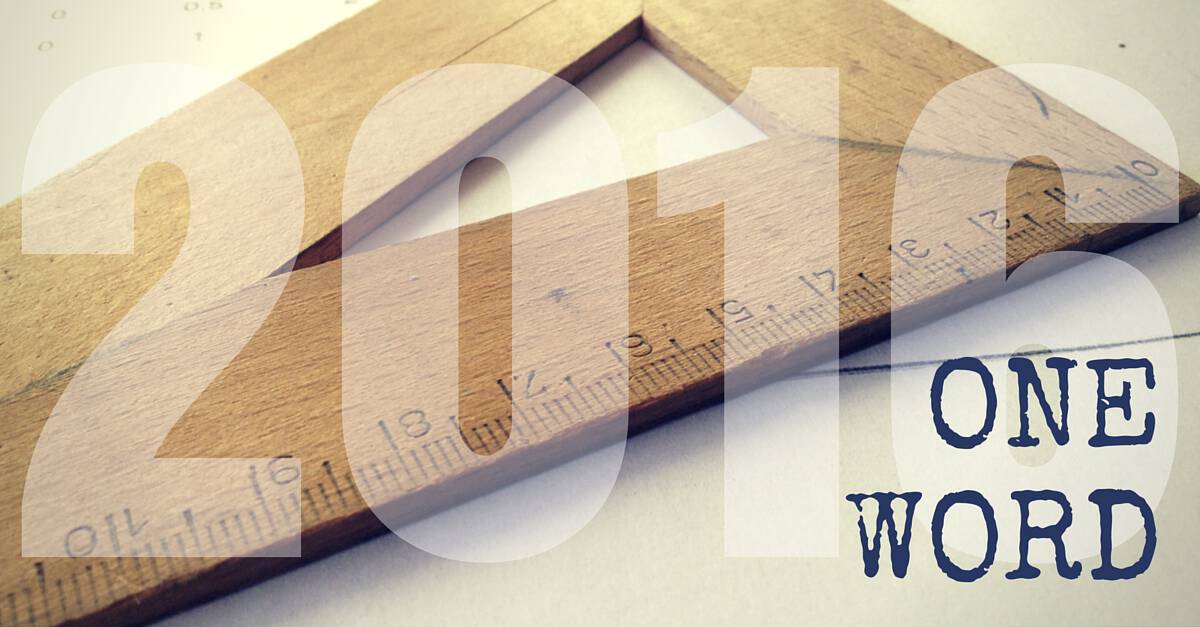 One of the spaces in my home that is the most challenging for my marriage is the kitchen. My wife and I both love to cook – but she's the one who is really gifted at it. She throws a little of this with a little of that, and it always turns out amazing.
For me, I need a recipe. I measure everything exactly – I'm a rule follower when it comes to cooking. And it doesn't always come out right even when I follow directions. There truly is an art and science to making things taste and look good.
My calendar is another place that I try to follow a structure and measure. As I look over my calendar the past year, it says a lot. Where I was. What I did. Who I met with. What I was running after. What I let fall behind. It shows to what I said yes. To what I said no by saying yes.
We are often in a quest for more.
More money.
More square footage.
More rest.
More time.
One of the places that we are all equal, regardless of where you live or what you have, is time. And we often wish we had more of it. However, for me, its not that I wish I had more – but that I used what I had more wisely. It's a place that I often make the wrong choice. I often waste time on things that don't matter, or even prioritize the wrong things, even if they are good things.
And as I move into 2016, it's an area of my life that I feel God is calling me to evaluate how and what I measure.
MEASURE
For years, I feel like I've wrestled with the question "how much is enough?" – with wanting more. Thinking my contentment will be measured by things I fill my day or home with. I measure my success against the success of others – how they have defined what enough is and what to say yes to. What happiness is. Even what experiencing God looks like in comparison to others.
I heard a sermon on this topic recently, and it has continued to echo in my heart. We measure people with our own measuring stick through the questions we ask when we first meet them.
Where do you live? (That area of town? You must be wealthy!)
What do you do for a living? (Oh really? Don't you have bigger aspirations that just that?)
Where do you go to church? (Oh. I didn't know that's what you believed.)
Are you married? (You must be lonely.)
All these are different measurements for us to put people into a box. Defining and labeling them. Yet, as I've gotten older, I feel the question has changed for me: "how am I measuring what I have?"
As Sheryl Crow once sang, "It's not having what you want, It's wanting what you've got." How do I approach this new year with that perspective?
The Bible is full of measurements. The temple walls and gates. The harvest of grain and barley. Heights of giants. Days in the desert. Yet, when God calls us to measure our lives, his measurements are different than ours.
Give, and it will be given to you. They will pour into your lap a good measure – pressed down, shaken together, and running over. For by your standard of measure it will be measured to you in return. (Luke 6:38 NASB)
For He whom God has sent speaks the words of God; for He gives the Spirit without measure. (John 3:24 NASB)
…and that you, being rooted and grounded in love,18 may be able to comprehend with all the [m]saints what is the breadth and length and height and depth, 19 and to know the love of Christ which surpasses knowledge, that you may be filled up to all the fullness of God. Now to Him who is able to do far more abundantly beyond all that we ask or think, according to the power that works within us, to Him be the glory in the church and in Christ Jesus to all generations [nforever and ever. Amen. (Eph. 3:18-20 NASB)
Measuring is more than just prioritizing and saying no to things so you can say yes to others. It's measuring depth – beyond face value and its moment in time. It's knowing that He's willing and able to do far more than we can ask or think. It's understanding how big God's love is, and how he wants us to experience that love to its fullest, but it requires us to value its size beyond comprehension.
As I move into 2016, I feel compelled to measure more, and measure less.
Measure what matters. And give freely of what doesn't.
He has given me immeasurably more than I could ask or imagine. I should honor Him and those gifts with seeing things as He measures them. And by trading my measuring stick for His to value the things that truly matter.
---
We've celebrated the discipline of choosing one word to define the new year for the past 8 years. Be encouraged by the "one words" from the past years and join us for 2016! What word have you chosen to lead your 2016?