We met several wonderful teenagers at the Assemblies of God Zone 1 and Communaute Evangelique Child Development Centers in Ouagadougou, Burkina Faso. They were asked two questions:
"What is the most valuable or helpful thing you've learned at your center?"
and,
"What have you learned at the center that you have taken home with you and taught to your family?"
This is what they shared with us …
My name is Mahamoudou.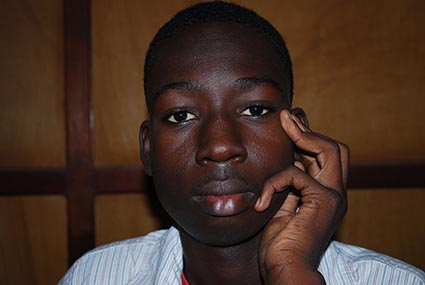 One of the classes I loved most at the center was learning how to use a computer and how to search the Internet. Also, we can use the computer to create documents.
I went home and shared with my parents and siblings about how to create documents and work with the Internet. It's a very useful tool in a student's life.
My name is Maimouna.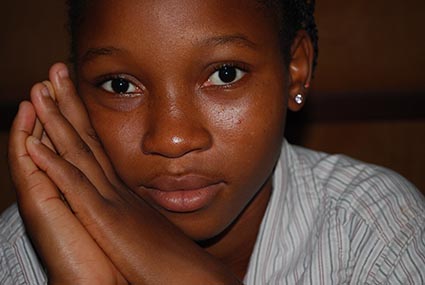 I like the spiritual aspect of the program most. They tell us about Jesus, how man was created from beginning to the end. I shared with my friends about how God created man in His image. He made man fall into a deep sleep and took a part out of him to create woman.
Every Thursday after the center activities I share with my friends and siblings. Sometimes it's hard to convince them, but as I insist, some of them now believe in what I say. I have some friends who come with me to church.
My name is Prisca.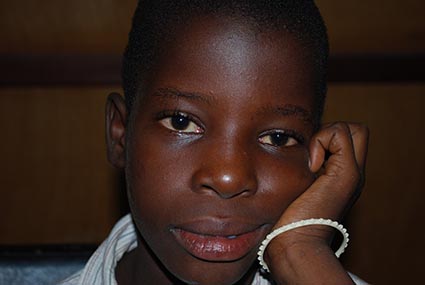 I love prayer sessions because I believe that when we pray, God responds to us. I have learned that when you want to eat you need to pray first and wash your hands with soap. I have shared that with many relatives and they listened to me.
My name is Emmanuel.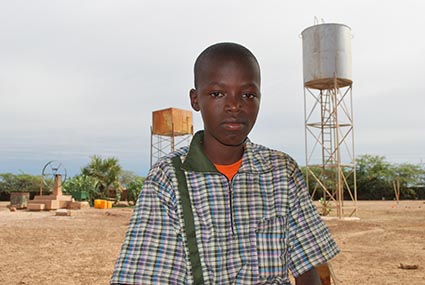 I like lessons on physical aspects. We learn how to take care of our body. I have also learned the Word of God.
I share what I learn with my friends, siblings and parents. One Thursday, after some activities at the center, I went home and told my parents the story of Jesus and His disciples in the boat. The storm rose and Jesus rose too and ordered the storm to stop.
My name is Ornella.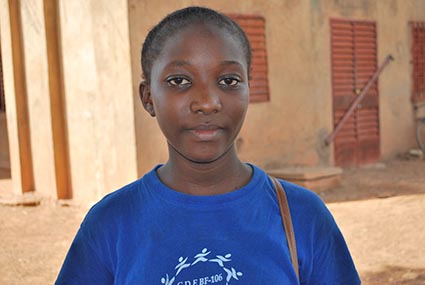 I love when we get into the classroom and attend lessons on the four aspects [of development], which are the physical, spiritual, socio-emotional and cognitive.
They teach us to read the Bible, to love people the way they are, and to have a good knowledge of God. So I also teach my friends to love and respect others. Some of them used to love quarreling.
My name is Bibata.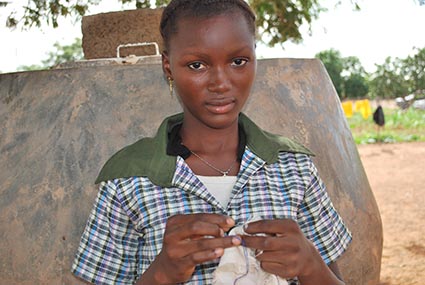 The best part of my day at the child development center is learning songs and listening to the Word of God. I really like the story of Jesus' birth because He has come so that we may be saved.
At the center they have taught us to be obedient to God and to our parents. If we obey, we'll have everlasting life and we'll be blessed.