We believe the solution to making poverty history in our world begins with our children. Invest in their development, give them the right tools, and empower them to become history makers and world changers themselves.
What better way to start off 2017 than by taking a look at some stories that highlight people and developments that are are making history in the world of poverty? From new technology, to thousands of new sponsors, to Compassion Alumni fighting corruption, here is what we think is Totally Worth It this month.
Quotes Totally Worth Quoting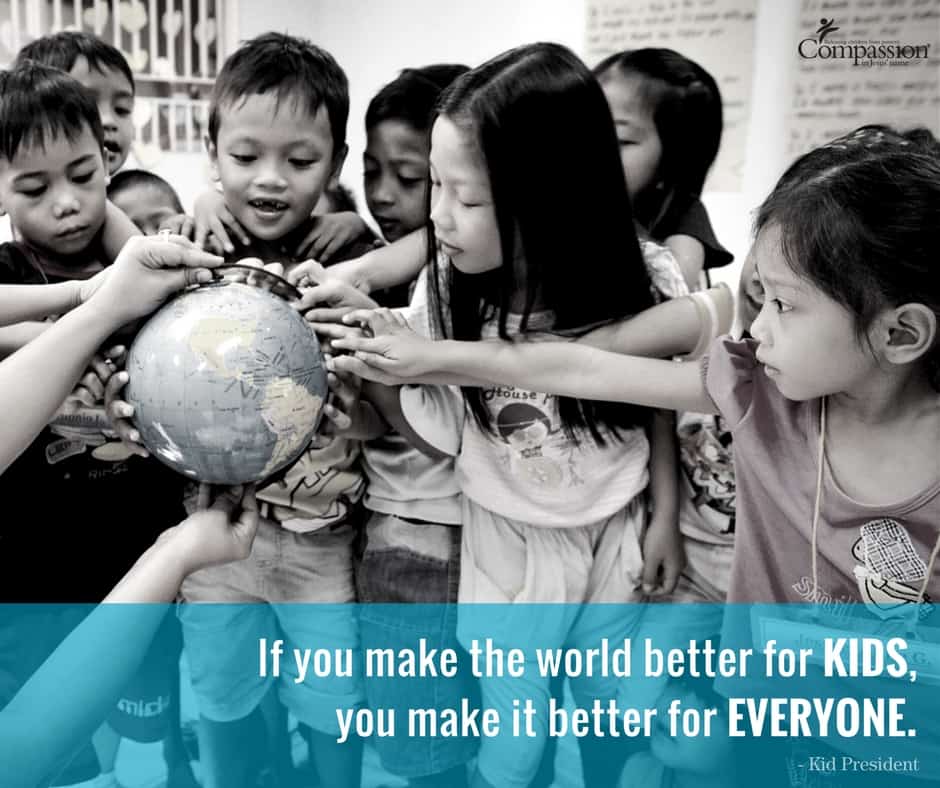 "If you make the world better for kids, you make it better for everyone." – Kid President
[ Tweet this picture ]
New Sponsors Totally Making History
In early January, Compassion partnered with Passion Conference at its annual main event in Atlanta. Wow, was it an incredible time worshiping our God, inspiring each other and making history together!
And history was made. In the span of several days, more than 7,000 kids were sponsored. That number is staggering. Every child waiting for a sponsor in Tanzania, Rwanda, El Salvador and Indonesia were sponsored. What a humbling experience to partner together with these world changers!
News Totally Worth Knowing
Look Them in the Eyes
The 2016 finalists for the Taylor Wessing Photographic Portrait Prize are on display in the National Portrait Gallery in London. These portraits are absolutely stunning and highlight the beauty and uniqueness of their subjects.
Why This Is Worth It: Poverty tries to steal the identity and dignity of mankind – especially children. It tells them they have no worth. It's time to tell a different story and change the history (and future) of kids around the world.
A New Era of Innovation in Africa
Five common problems – and solutions! – in Africa are getting a new perspective through the lens of technology.
Why This Is Worth It: The stereotype that Africa lags behind the rest of the world is a tired one. It's time to make it history. Citizens across the continent are breaking those stereotypes and coming up with new ideas to old problems.
A Different Kind of Energy Crisis
Clean power at a fair price is the new standard when fighting energy poverty in countries like Haiti, where electricity isn't always available.
Why This Is Worth It: "Energy Poverty" is a new(ish) term that we're seeing a lot more often. The infrastructure of a country contributes greatly to the success and failures of its citizens. If poverty is a wheel, energy poverty is just one of the spokes worth talking about and eliminating.
Videos Totally Worth Watching
360 videos are changing the way we view the world and poverty through new visually immersive experiences. We're committed to bringing you more 360 experiences this year that will inform, break down stereotypes, and help reframe how you view poverty. You could call it one of our New Year's resolutions.
We're dancing right along with our friends at Child Development Center TG970 in Lome, Togo!
Staff Totally Worth Welcoming
The beginning of the new year meant a brand-new job for one of our newest teammates in Indonesia. Welcome to the team, Fandi! High five to the thousands of Compassion employees around the world working to make child poverty history.
Compassion Stories Totally Worth Reading
3 Ways to Turn Your Passion into Goals in 2017
Setting goals around our passions can help us focus on making our own history. Compassion Australia walks us through a handful of ways to turn our goals into a reality this year.
A Cause Worth Running For
If making better healthy choices is part of your New Year's resolutions in 2017, Compassion UK is giving you a little inspiration as your tick off the miles on the road.
9 Ways You'll Make a Difference to Your Sponsored Child in 2017
If you are a Compassion International sponsor, Compassion Canada has listed out the ways your support will help a child living in poverty.
Alumni Totally Making History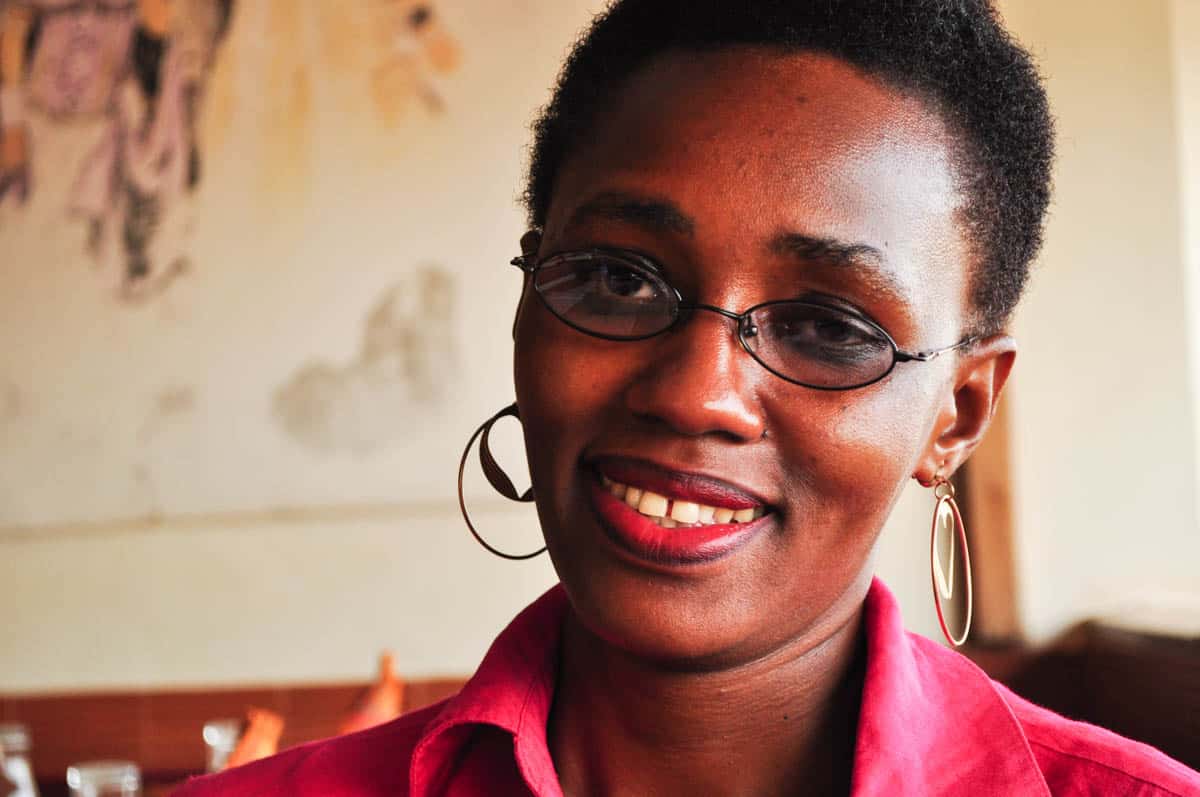 Patience began her journey as a child in the slums of Kampala, Uganda, and is now fighting for the integrity of her nation against corruption in the government. Read how Patience is making history in Uganda at Compassion Magazine.
Volunteers Totally Worth Thanking
Volunteers are one link in a long chain of people making history in the world of poverty. No nonprofit organization in the world could do what they do without them. We're a little biased, but we think the people who give of their time and passions to help the kiddos in our program become history makers themselves are the best around! Thanks Rebekah!
I volunteered at Compassion International's Haiti Virtual Reality Experience! #betheone #wearestateauto @compassion https://t.co/aS8dyfhNgw pic.twitter.com/eWrkosnypl

— Rebekah Moore (@RebekahinAudit) September 23, 2016
If history is bound to repeat itself, then making history will too. Thanks for reading along with us because we think making history is Totally Worth It.