This is part four in a five-part series answering tough questions people ask about poverty. (Read the previous post.) We put five difficult questions to parents of children in Compassion's program. In vulnerably sharing their experiences, they hope to break the stigma and reveal the truth about living in poverty.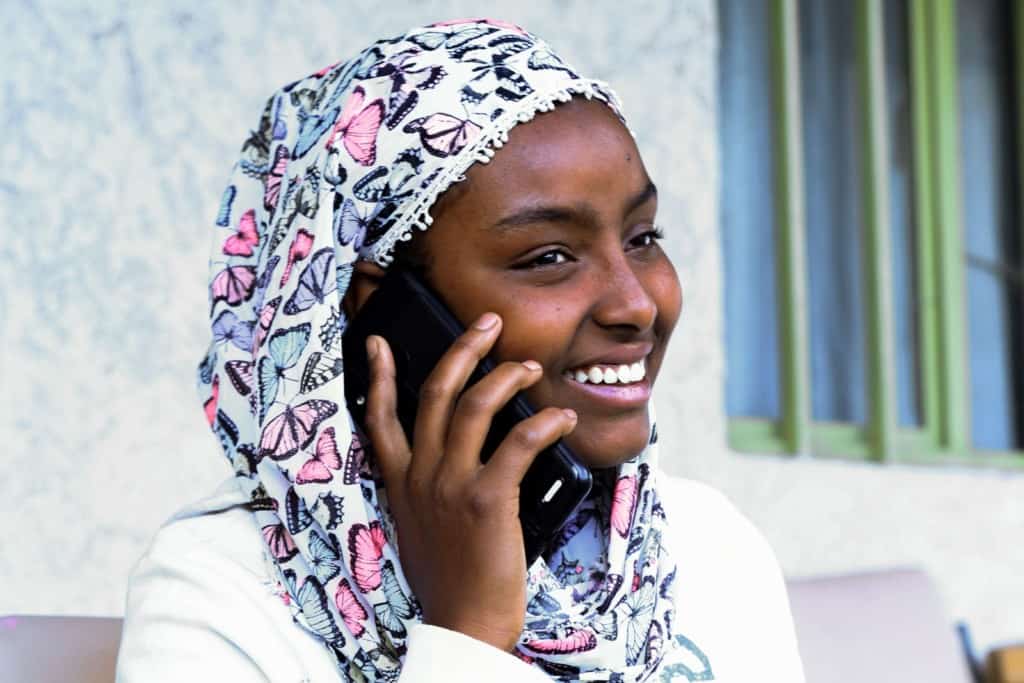 Tough Question 4: "Why do families in poverty have luxuries like a cellphone or television?"
According to the World Bank, the world's poorest families are more likely to have access to a mobile phone than a toilet or electricity. As technology advancements reach the most remote corners of the globe, devices like cellphones and televisions are becoming important tools for daily life. They're also becoming a lot more affordable.
Not Luxuries but Necessities
Unable to afford a cellphone, Consuelo and Orlando worried how their employers would contact them. A gift solved their problem. "My employer gave me a phone so she can call me, because it was hard for her to let me know when she needed me," she says.
The couple's secondhand television was carefully budgeted for and bought on a payment plan. "Well, I do not consider what we have as luxuries. The TV is not even new, it is a secondhand item. We bought it in two payment installments: one was [US] $15, the other was $10. We spent two weeks afterwards on a very tight budget and I made the payments when I was able to, with time between payments," says Orlando.
Gifts From Family or Friends
"My eldest son loves to watch TV, so he always [went] to the neighbor's house to watch TV. One of my relatives saw this and they gave us an old TV that they do not use. Now we have a source to get all the news of what is happening," says Devaki in Sri Lanka.
For News, Learning and Entertainment
"Even though we are poor, we also need entertainment and information that we can get from TV. Since the pandemic, our children need to use a cellphone for online learning because they can't attend school. I bought a television on credit, which I paid off for several months, like the cellphone," says Frangky in Indonesia.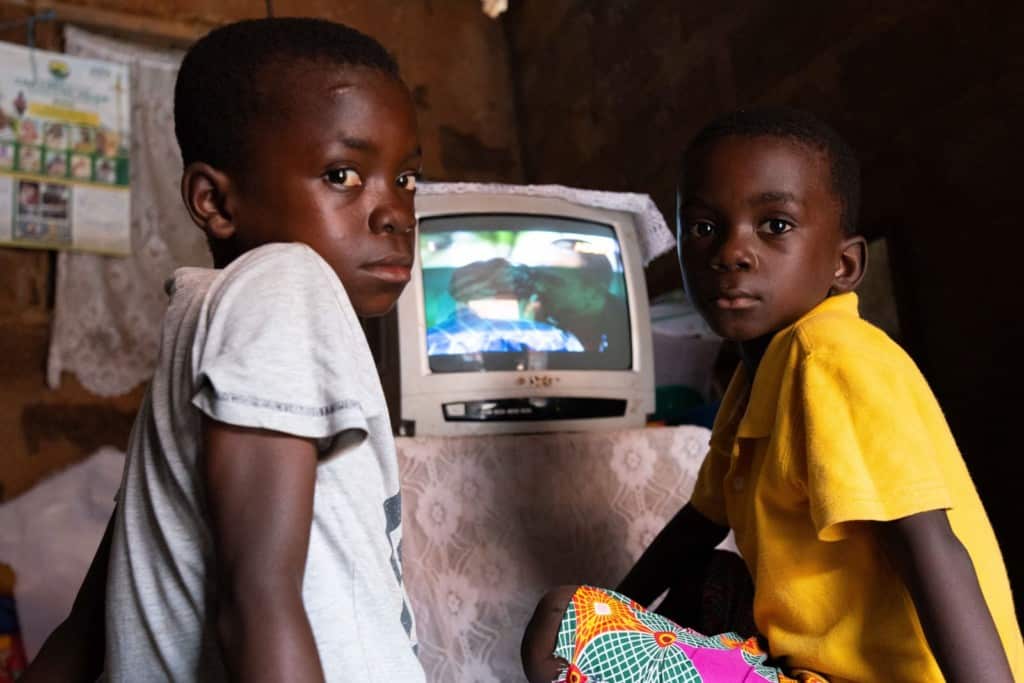 In Sri Lanka, Devaki was initially oblivious to the global pandemic because she didn't have access to the news. "We did not have a TV or phone for a long time and when COVID-19 started we didn't know what was happening in the world around us and even in our own country. We had no source to get news," she says.
As mentioned above, a family member gifted Devaki's son with a TV. Since her family doesn't have access to a smartphone or an internet connection, the television enables her children to keep learning while school classes are held remotely. "Because of the TV, they watch the educational programs that are broadcasted in the local channels and they can still learn," says Devaki.
---
Field photography and reporting by Vera Aurima, Odessa B, Nico Benalcazar, Caroline Mwinemwesigwa and Alejandra Zuniga.