We put five difficult questions to brave parents of children in Compassion's program. In vulnerably sharing their experiences, they hope to break the stigma of and reveal the truth about living in poverty.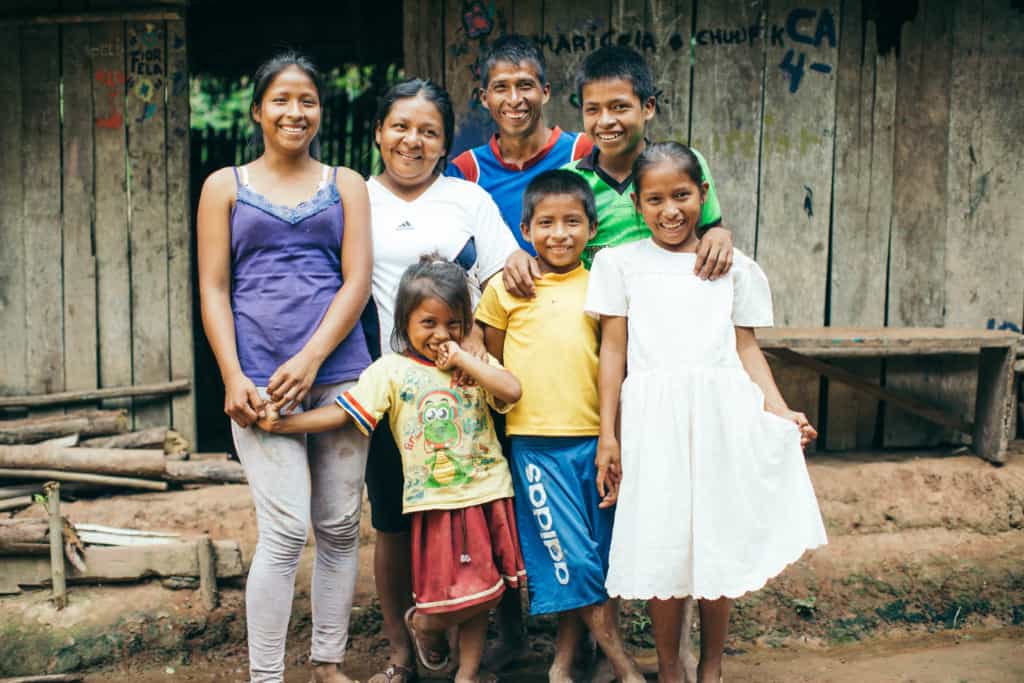 Why do parents keep having children if they can't afford to support them? Why don't they get a different job, or work harder, if they need more money? And if they need help, why do they still have "luxuries" like a television or a cellphone?
These questions are tough, uncomfortable and very common. They are written on Compassion's social media feeds, debated on the radio and asked by curious minds who simply want to understand.
We put the questions to five brave parents in low-income countries whose children are in Compassion's program. In vulnerably sharing their experiences, they hope to break the stigma of and reveal the truth about living in poverty. As mother Consuelo from El Salvador says, poverty "is a situation you can only understand with no judgment if you have lived it in your own flesh."
Over the next five weeks of this series answering tough questions about poverty, meet these parents and read their eye-opening responses.
Tough Question 1: "Why do parents have so many children when they can't afford to support them?"
Contraception Isn't Common Knowledge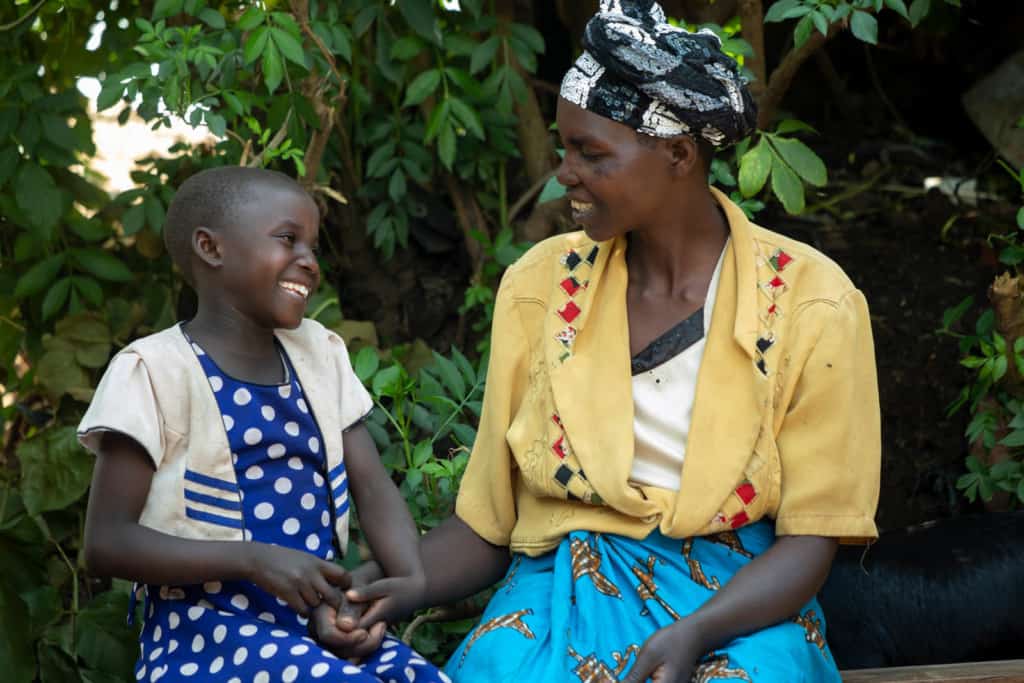 In western Uganda, Olive was working in her employer's garden when she first heard, over the radio, about family planning. The news was a revelation for the mother of six, who immediately visited a health clinic. "If I had not done this, I think we would likely have more than 10 children today," she says.
Many families living below the poverty line have not had access to quality education or technology like a radio, television or the internet, which could influence their decision about their family size.
"Sometimes they don't know what to do. Personally, I heard about family planning for the first time while listening to a radio in someone's garden. We don't have a radio at home," says Olive.
In urban El Salvador, Consuelo agrees. "We never received any sexual education for preventing pregnancies," she says. "We had to figure it out and learn on our own, and the surprise pregnancies showed up."
Children Help Families
According to the World Bank, 4 in 5 people in poverty live in rural areas, where families often depend upon agriculture to survive. These families often can't afford to pay extra laborers. They depend upon themselves and their children.
Jaela, 18, and her family live deep in the Ecuadorian Amazon jungle. She and her six siblings are part of the Quechua people, who live traditional lives hunting and gathering. Here, large families are valued: The more children, the more hands to help with the harvest and catch the fish they need for survival.
"The families in the jungle are large because the work is hard," says Anderson, a Compassion center supervisor. "They do not have drinking water, technology, or electricity. The more children they have, the more support and help they have at home."
Children are Blessings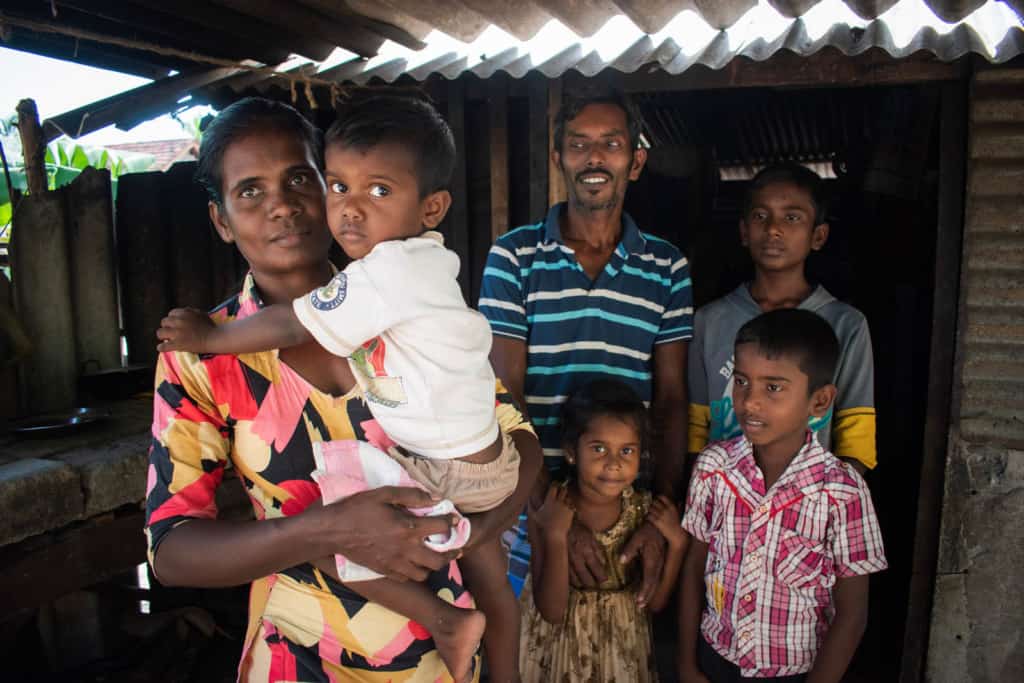 In eastern Sri Lanka, Devaki and her husband have few possessions. They say their children are their riches.
"Our family is living in poverty but because we have four children, we are very happy. They bring so much joy to our lives," she says. "They are our pride and wealth. We never look at our children and feel sad that we had four children."
Circumstances Change
In North Sulawesi, Indonesia, Frangky says he's heard that "many children mean many blessings." He has a simple explanation for why struggling parents may have large families: Life is unpredictable.
"I have three kids and when I still had my job, I was sure I could afford to support them," he says. "But I couldn't predict what was going to happen in the future. When I lost my job, everything changed."
Of course, circumstances can change instantly for any family. But change is more frequent for low-income families, who tend to have unsteady jobs. And the effects of changing circumstances can be dire for these families, leaving them unable to meet basic needs — no matter how many children they have.
---
In the next blog post in this series, parents answer another tough question people ask about poverty: "Are people who live in poverty lazy?"
---
Field photography and reporting by Vera Aurima, Odessa B, Nico Benalcazar, Ryan Johnson, Caroline Mwinemwesigwa and Alejandra Zuniga.