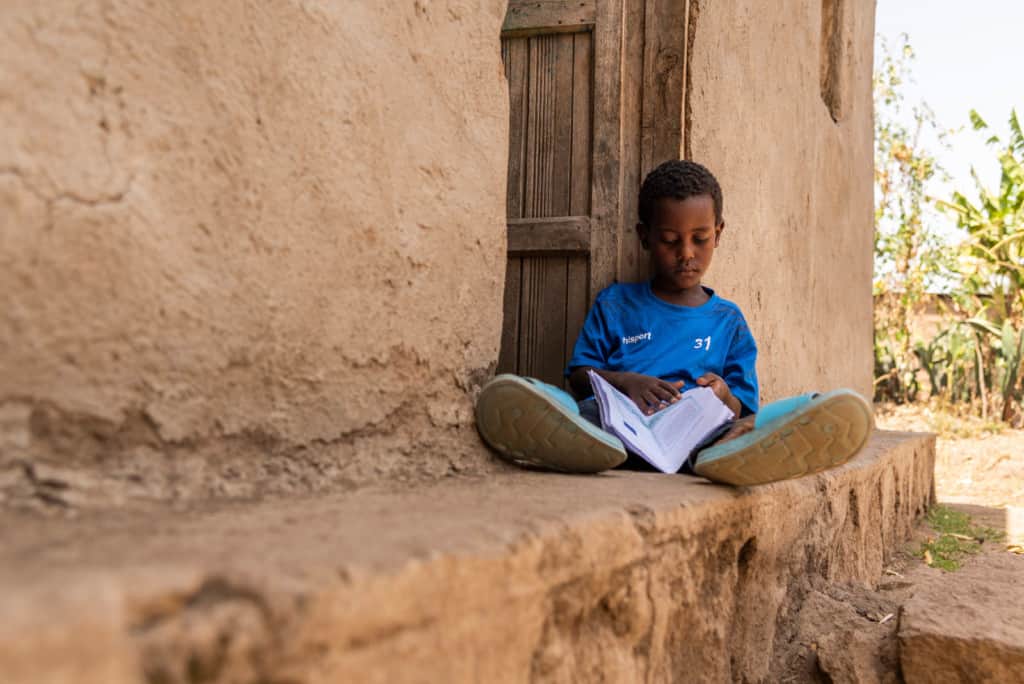 Letters. They are a source of joy and discouragement for nearly every sponsor I've met. As a sponsor, you don't know what to write. You wonder if your letters matter at all. And maybe the letters you've gotten back don't feel "real" somehow. Or maybe your child isn't even old enough to read or write.
So sponsors are left to wonder: Do my letters really matter?
Six-year-old Kenenisa is the poster child for how much letters matter to children in poverty.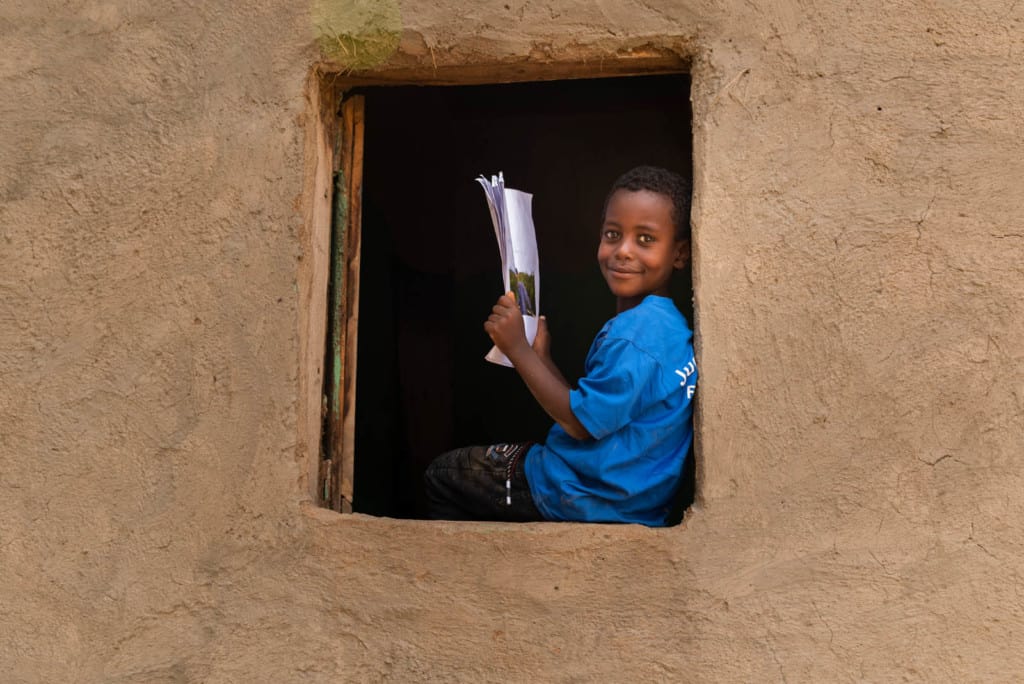 This active little boy loves playing soccer with his friends. He spends hours each day running and playing in his community in rural Ethiopia. But if his parents can't find him outside, they know exactly where to look.
He will be sitting by the front door or a window in his home, the bright sunlight illuminating the letters in his hands. Despite not knowing how to read yet, Kenenisa spends hours poring over the letters he has received from his correspondent, Aljon. To him, they're a reminder that he is loved and cared for.
"When he receives a new letter, he won't rest until I have read it to him," says Kedir, Kenenisa's father. "Sometimes, I read it to him over and over again and he never gets tired of it."
Kenenisa says his favorite activity at the child development center is letter writing. With help from Misganaw, a volunteer at the center, Kenenisa draws and colors the letter template he will send to Aljon. Since he doesn't know how to write yet, Misganaw writes for him, recording his answers.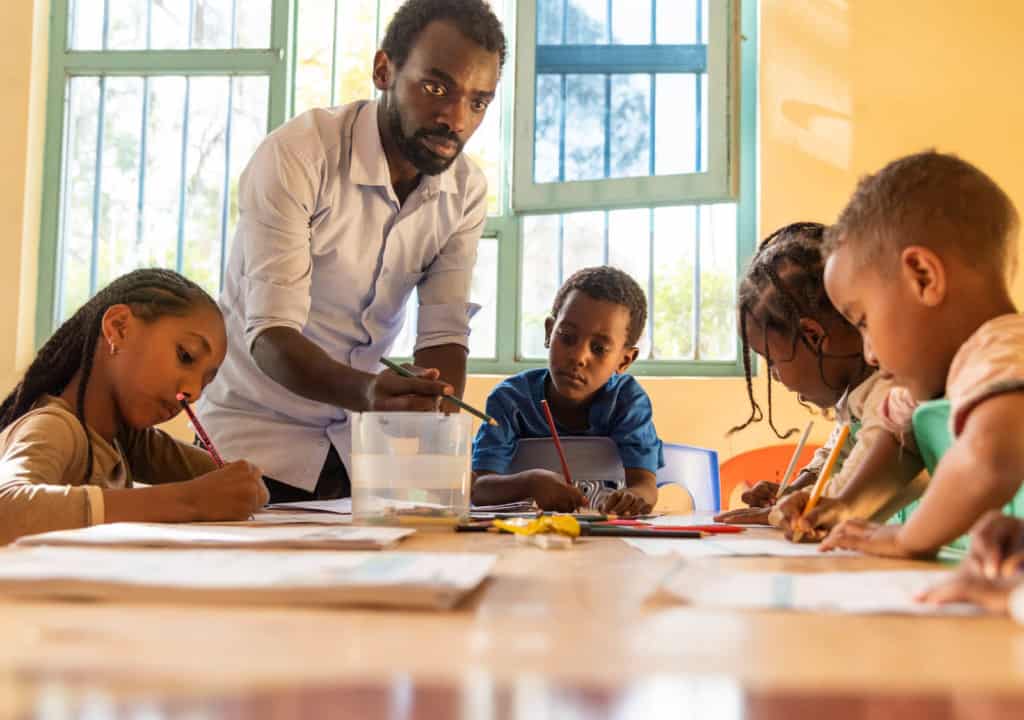 Photos are his favorite thing to receive, and every time he gets one he makes sure to share it with the other children at the center. He then takes his precious letter and photo home, and his father smiles and reads it to him again.
"I run to my father so he can read for me," he says. "I'm happy."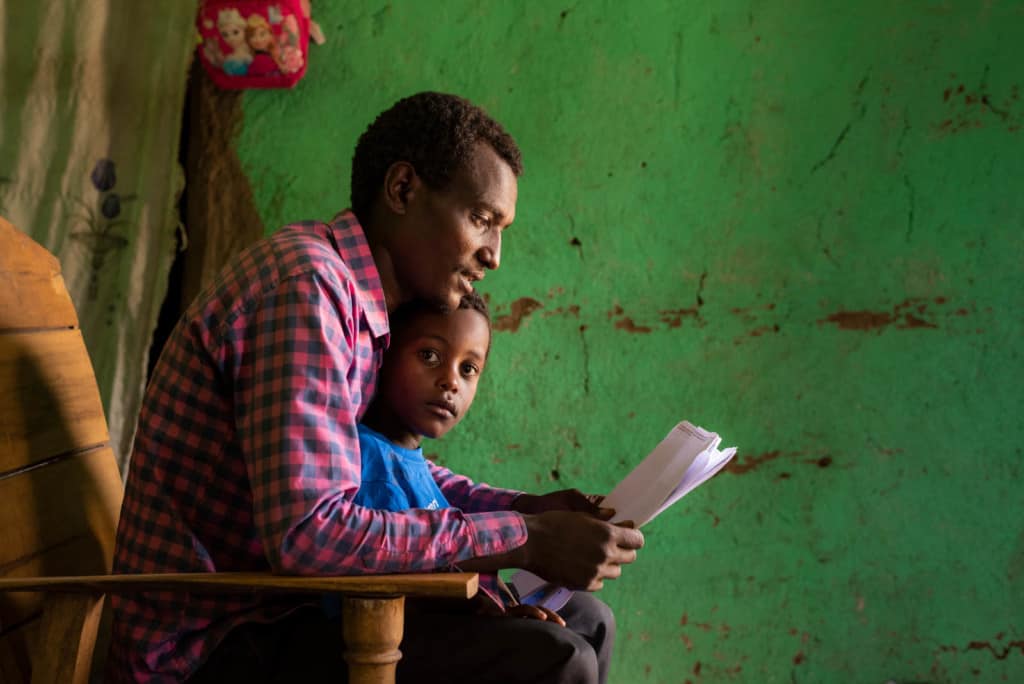 The interesting thing is, Aljon may never know how much his letters mean to this little boy. Kenenisa's pictures and templates may never reveal just how much he means to him. He will likely never understand that Kenenisa treasures his letters and pores over the words he can't read.
Think about that. You may never know what your letters mean. But believe they mean something. That they are letting a child know they are loved and cared for.
The words are secondary. Your heart is what matters.
---
The COVID-19 pandemic is causing delays in some letter exchanges between children and their sponsors. But we encourage you to write today — your letter matters and will be a source of much-needed joy when the child you sponsor receives it!