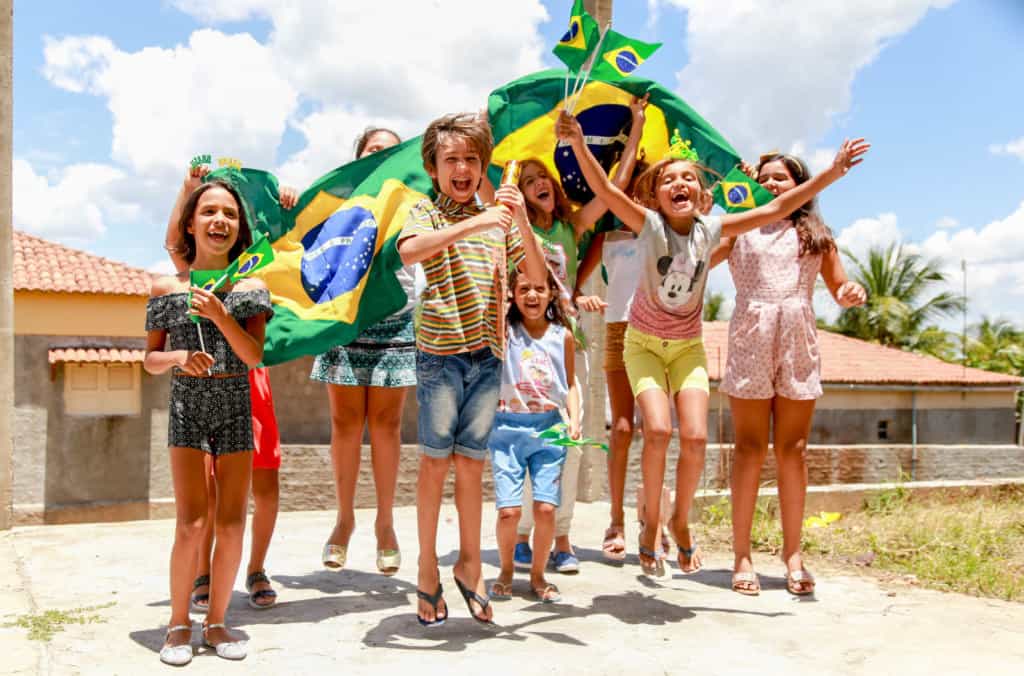 Brazil — the largest country in South America — is home to tropical and subtropical landscapes. From the depths of the remote Amazon River basin to the lively metropolis of Rio de Janeiro, Brazil boasts stunning natural scenery and vibrant cultures. The natural wealth and resources, the beautiful beaches and the lively traditions of this country are sadly accompanied by the destruction of ecosystems, violent gangs, discrimination and poverty. While there are clear challenges, we would love to highlight the good and share some fun facts about Brazil with you. These facts will give you a deeper understanding about the culture and traditions of the amazing country where over 57,000 Compassion-assisted children live.
Interesting Facts About Brazil
Here are some quick, key facts you should know about Brazil.
Population: 211,715,973
Capital: Brasilia
Official language: Portuguese
Area: 3,286,470 square miles (8,511,965 square kilometers), about the size of the United States excluding Alaska
Economy: Brazil is the eighth-largest economy in the world and is known for mining, agriculture and manufacturing. However, the service sector makes up almost 73% of the nation's gross domestic product. Agricultural products include coffee, soybeans, wheat, rice, corn, sugarcane, cocoa, citrus and beef, while industries include textiles, shoes, chemicals, cement, lumber, iron ore, tin, steel, aircraft and motor vehicles.
Culture and Traditions of Brazil
Brazil is an exciting country to visit, with its elaborate celebrations, delicious food and spirited people. Here is a bit more about beautiful Brazil.
Religion: While many national Catholic holidays are celebrated, religious freedom is protected by the government for all groups. Nearly 65% identify as Roman Catholic while 22.2% are Protestant and 9.4% identify as other or have no religion.
Clothing: Brazilians dress sharply and value a tidy appearance. Among women, jeans, blouses, skirts and dresses are popular. Men often wear slacks, jeans and T-shirts. In professional settings, both men and women wear tailored suits.
Traditional clothing in Brazil varies by region. However, it is usually bright, colorful and decorative. Long, flowing skirts, ornate shawls, headwraps and beaded accessories create one of the traditional costumes for women. Brazilian cowboys, called "gauchos," wear loose pants, chaps and wide-brimmed sombreros. Regardless of location, Brazilians are known for their taste in fashion.
General culture: Brazil is the melting pot of South America. Portuguese Brazilians, Indigenous peoples and African Brazilians, along with people of European and Asian descent, have mixed to form Brazilian culture. Since kinship is extremely important to Brazilians, both immediate and extended family members often live in close proximity to one another.
Brazil is known as one of the most athletically talented countries in the world. Brazilians enjoy many sports including football (soccer), volleyball, tennis, basketball, mixed martial arts and motor sports. Rio de Janeiro is also home to the largest Carnival celebration in the world. In the days before Lent, the Carnival celebrations fill streets, homes and businesses. Massive floats, thousands of dancers and colorful decorations mark this holiday.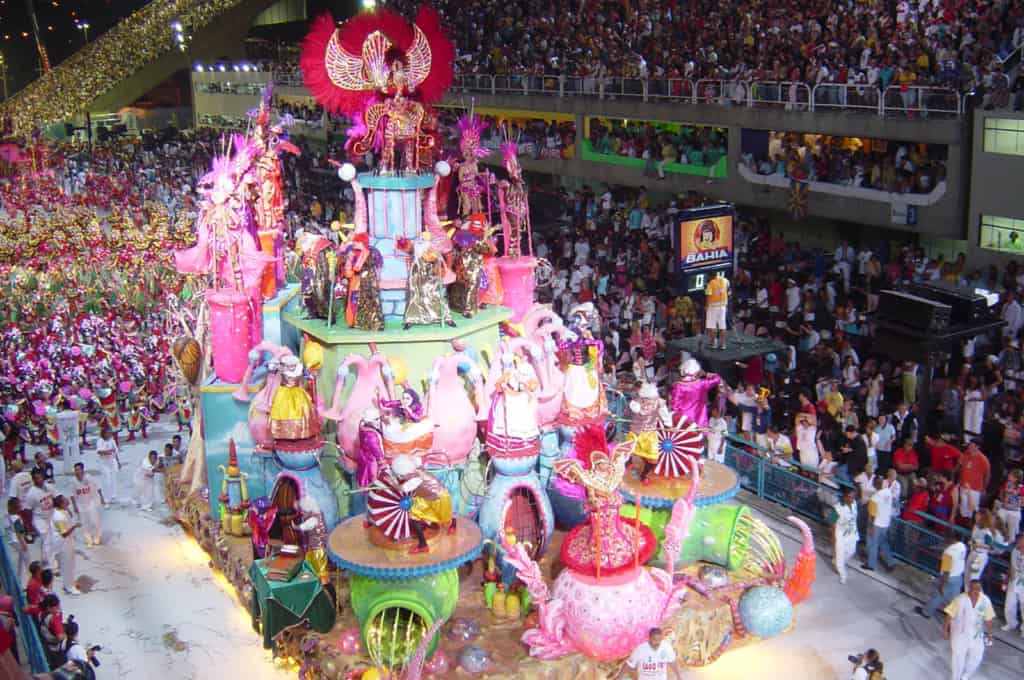 A Story From Brazil: Camps Overcoming the Dark Side of Carnival
Behind the sequin sparkles and extravagant costumes, Brazil's Carnival hides a tragic dark side that exposes thousands of children to the dangers of alcohol, drugs, trafficking and exploitation.
"It feels really bad to go out on the street. I feel like a piece of meat. My sister and I constantly feel it when we go outside, especially at this time of year," says 17-year-old Nayara.
Aware of the danger that teenagers face, many Compassion centers invite children and teenagers to participate in camping trips over the Carnival period. This way, vulnerable adolescents are removed from dangerous environments and can instead devote their time to fun recreational activities and opportunities for spiritual development.
Over the five days of camping, the children meet in conversation groups to discuss topics like being a teenager, freedom and having a relationship with God. During their free time, they can join in diverse group activities, from hiking to football games.
At their child development centers and during the camps, the children are encouraged to dwell in the joy of Christ that doesn't fade after the parades and dancing have finished.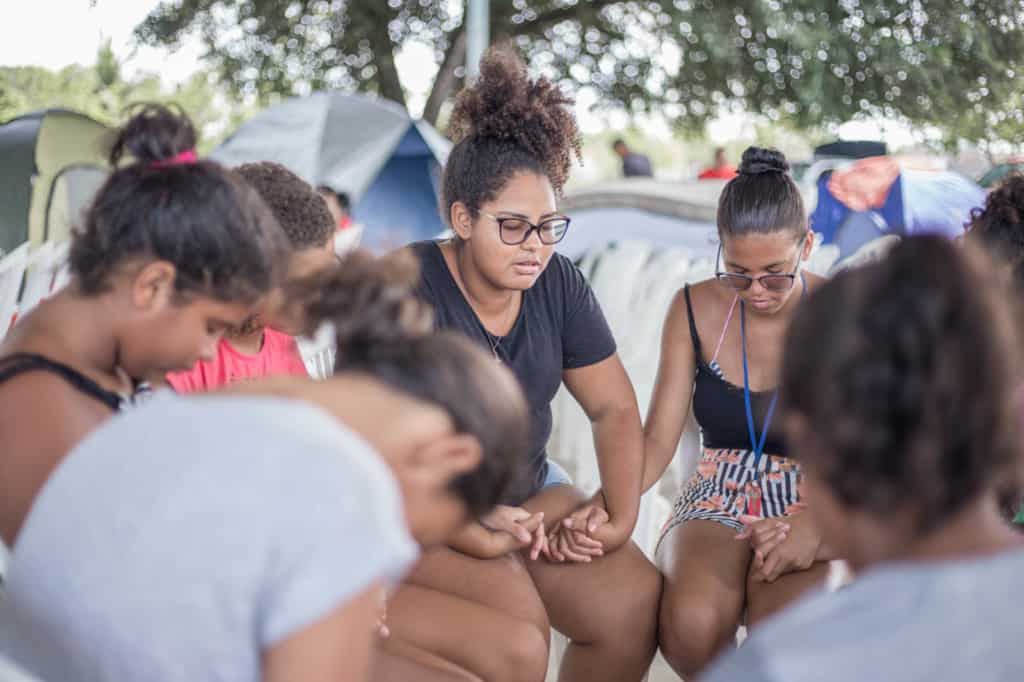 Read more stories about Brazil.
Music and Dance of Brazil
There is a rich heritage of art in Brazil. Without a doubt, samba is one of the most recognizable dance and music styles from the country. Samba is an Afro-Brazilian art that features dancers in vibrant costumes performing to animated music.
Some popular instruments played in Brazilian music are the "berimbau," the "atabaque" and the "cavaquinho." The berimbau is a percussion instrument made from a gourd, a wooden bow and a single steel string. This instrument is played to accompany "capoeira" – an Afro-Brazilian martial art. The atabaque is a wooden hand drum with a tightly fitted calfskin over the top. The cavaquinho resembles a small guitar and is made from wood and four wire strings.
There are many styles of Brazilian music and dance including "bumba meu boi," "pagoda," "forró" and "carioca funk," a funk style that originated in Rio de Janeiro. Brazil is truly a nation whose culture is
Food and Drink of Brazil
Brazil is a vast country with diverse cuisine. Brazilian food has many influences including Portuguese, African, South American and Asian. Here are just a few of the tasty options you could try in Brazil!
Baião de dois is a dish made from beans and rice that is popular in the northeastern region of Brazil. It is a versatile meal and is a great way to use up any leftovers in the kitchen. Learn to make baião de dois here!
Pão de queijo is a delicious Brazilian cheese roll. This rich snack is made from tapioca flour, eggs and grated cheese. The rolls have a golden crust that gives way to a soft, gooey middle.
Chimarrão is a Brazilian maté tea. Bright green yerba leaves are dried, chopped, ground and then steeped in hot water. A metal straw is used to sip the liquid from a shared cup.
Mousse de maracujá consists of fresh passion fruit, sweetened milk and cream. It is typically served in a parfait glass topped with whipped cream. This easy dessert is a great way to enjoy decadent tropical flavors.
BONUS: Fun Fact About Brazil
Brazilians are passionate about their national sport of football (soccer). In fact, the Brazilian men's team has won the World Cup five times – the most of any country in the world.
Photos of What Daily Life Is Like in Brazil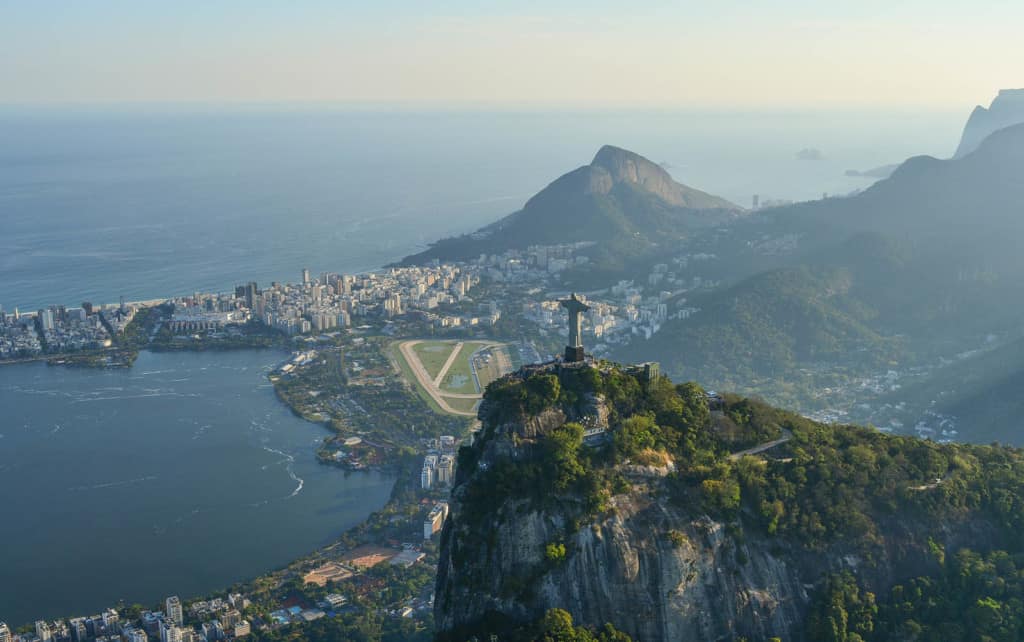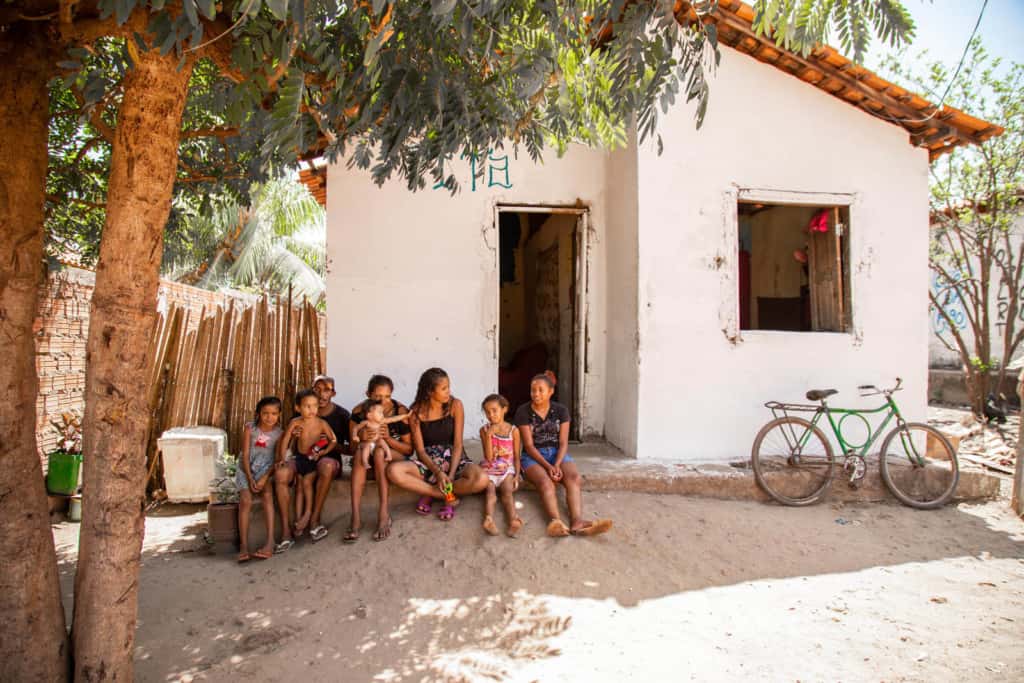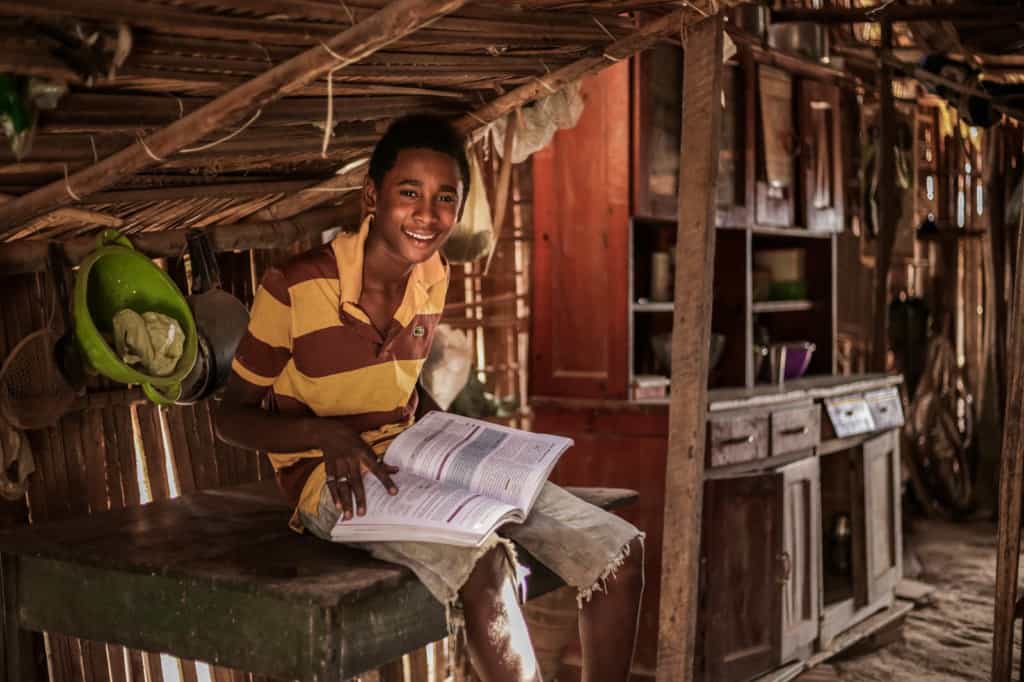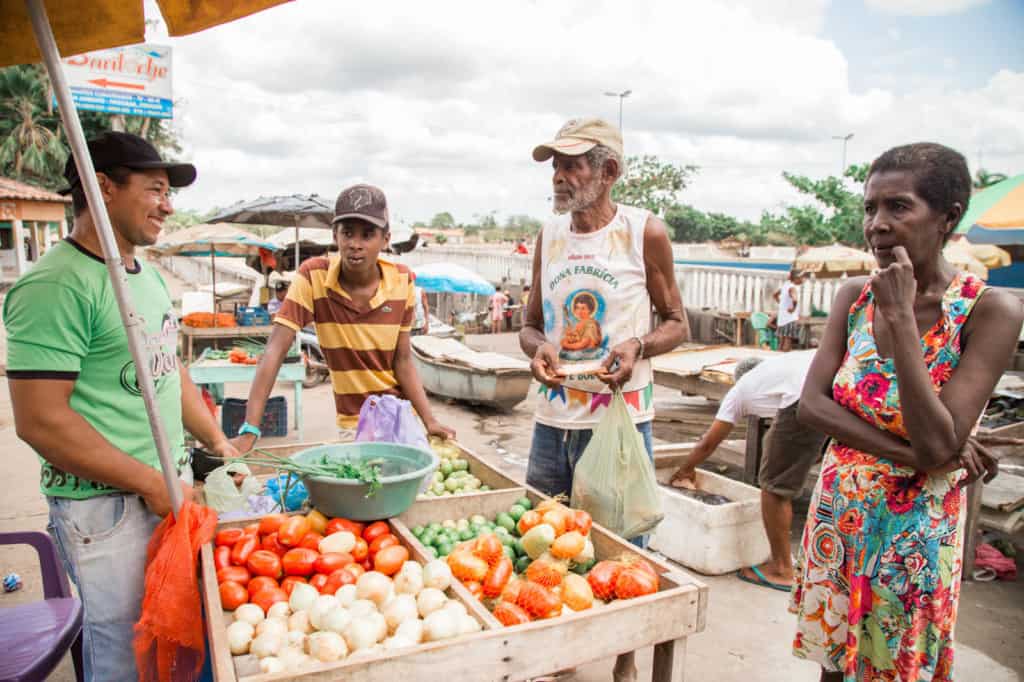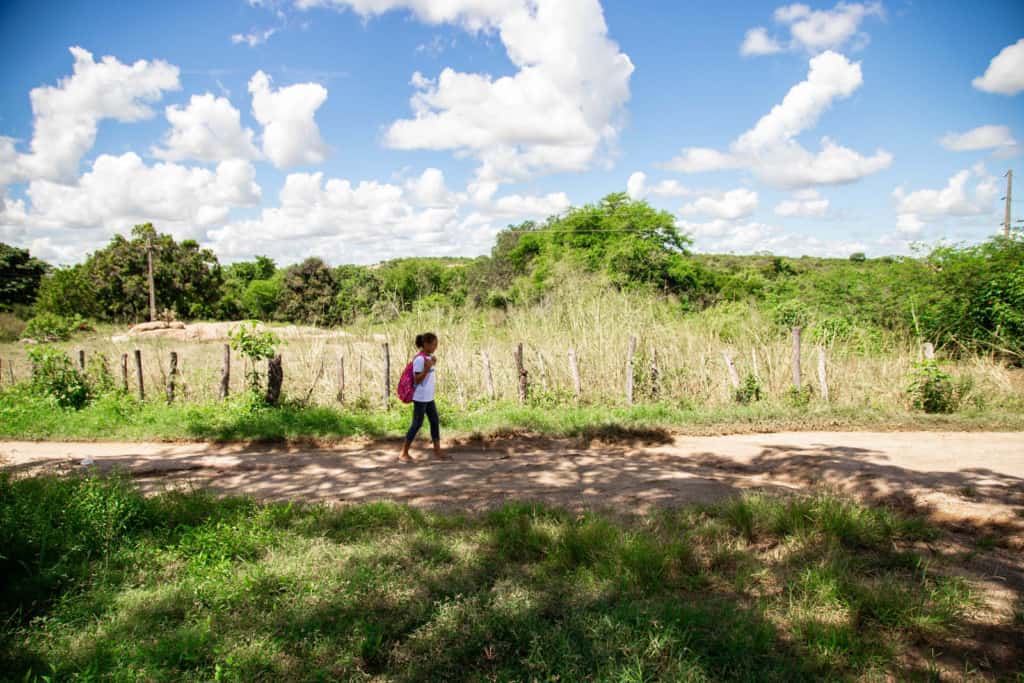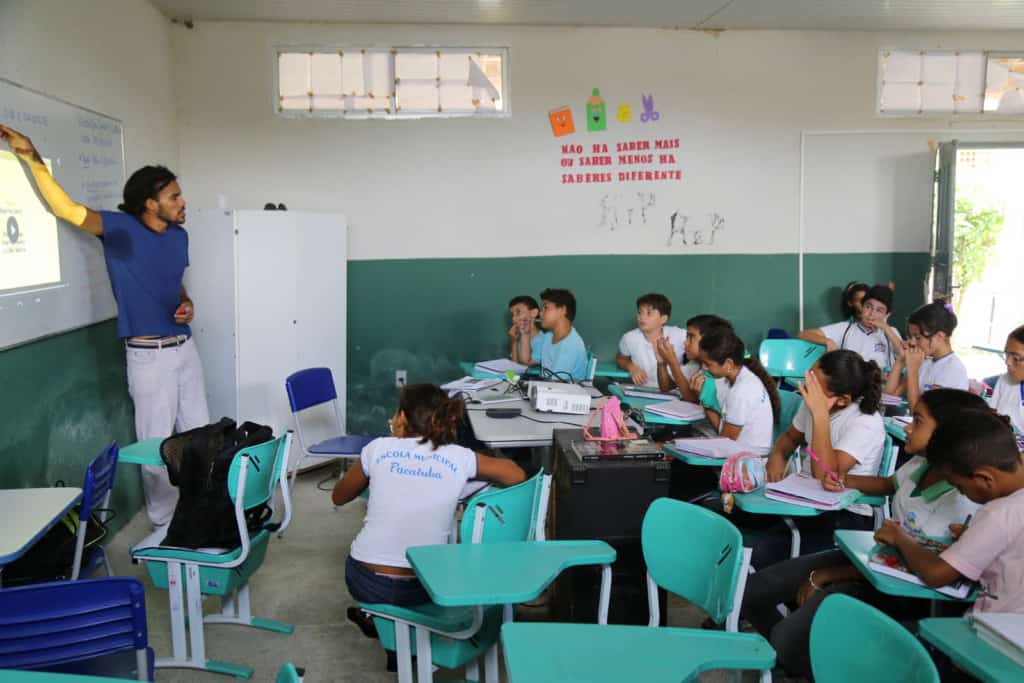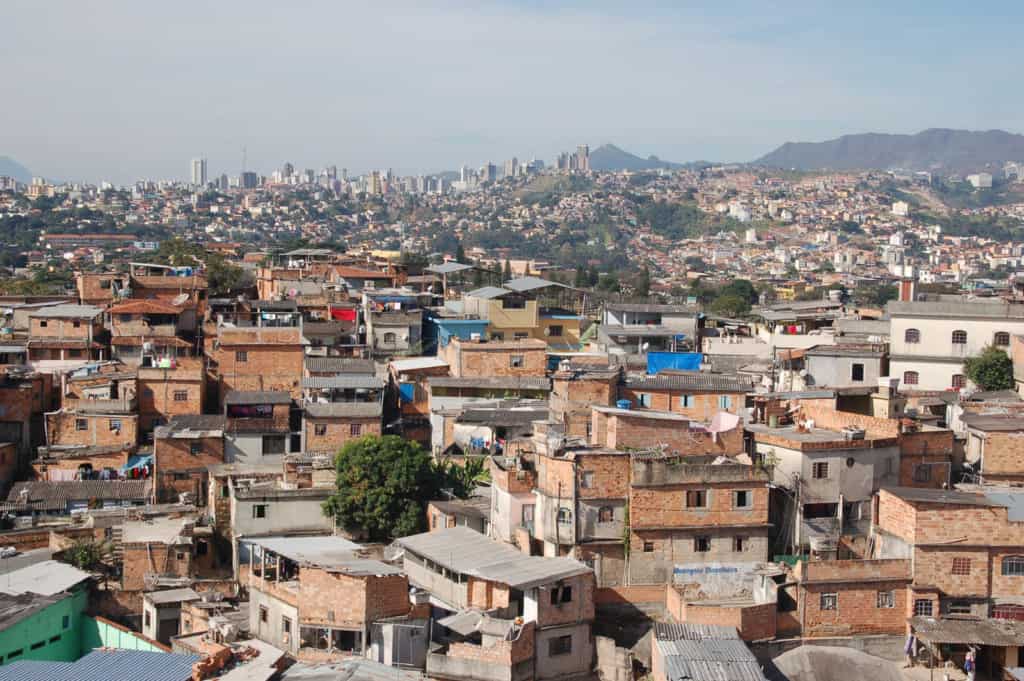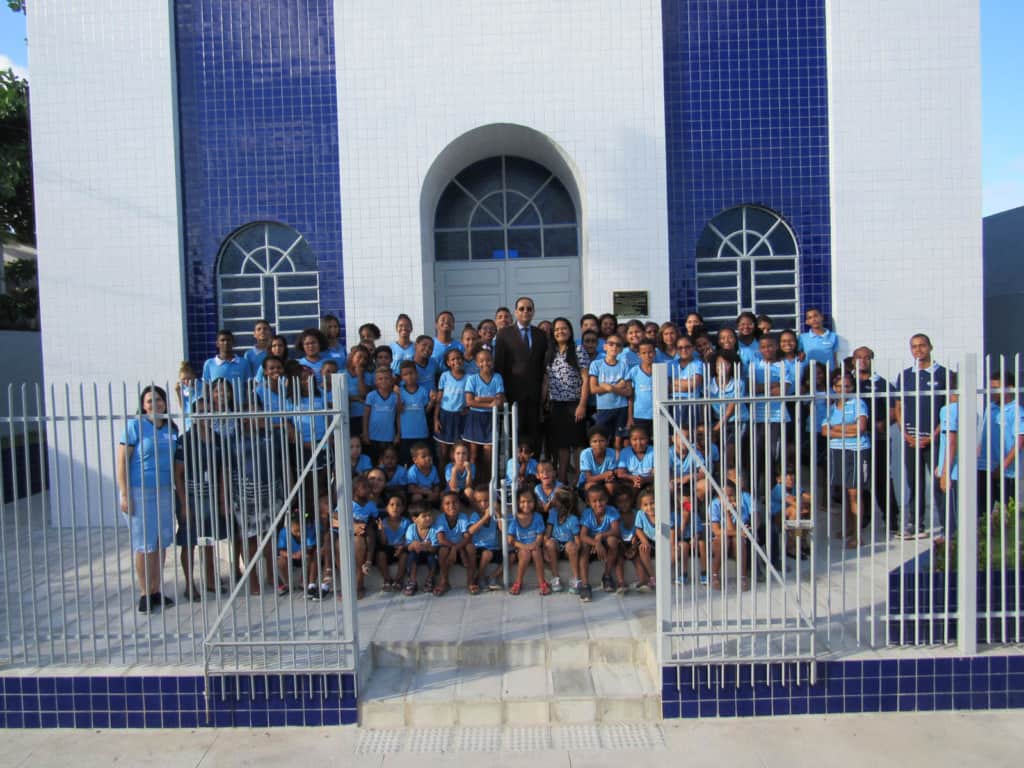 Do you want to keep learning about the beautiful country of Brazil?
Facts About Compassion and Brazil ›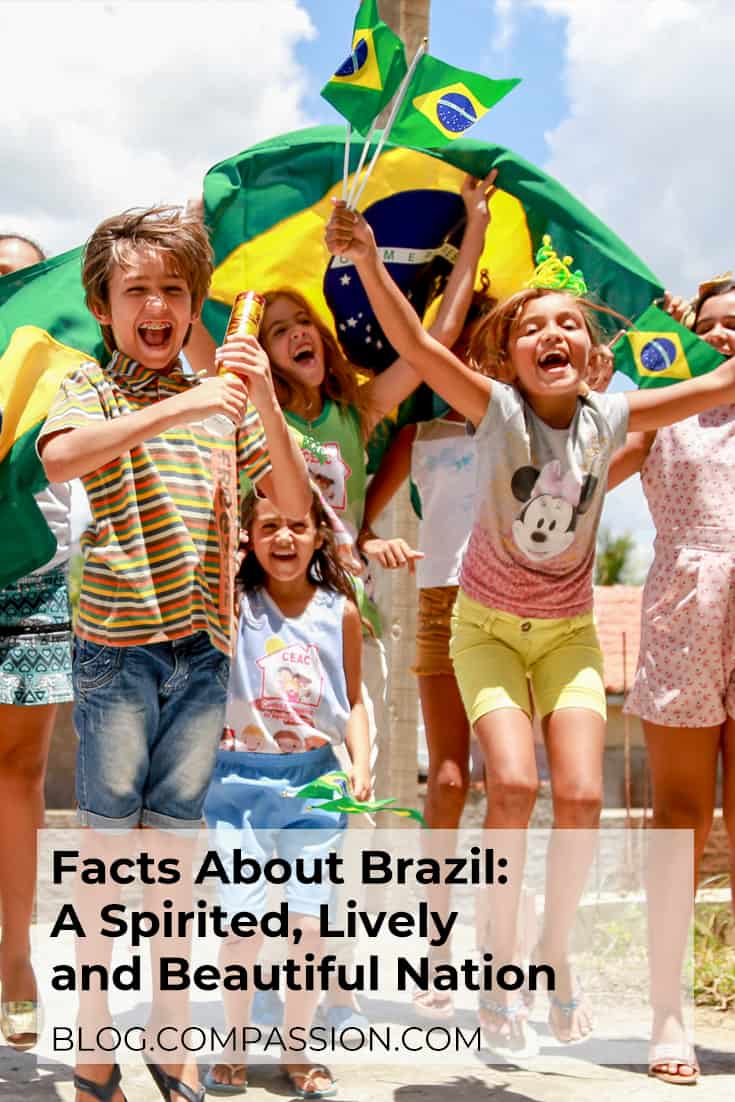 Each week on the blog, we're posting an article of facts about a different country where sponsored children live. Keep an eye out for the countries that interest you the most!