Jesus has a special place in His heart for the poor. He was born into poverty and lived among the poor during His life. His public ministry focused on them; He declared His mission was to preach good news to the poor (Luke 4:18).
Jesus is with the poor in a special way, and the poor see and know Him in a way that the rich do not.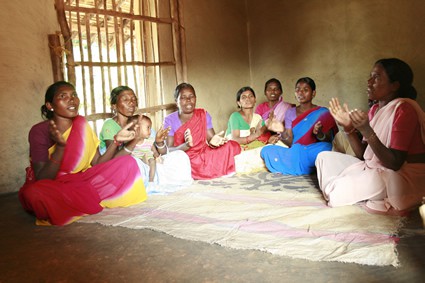 Who is really poor? The one without Jesus.
The poor see Jesus every day because they have nowhere else to go. Living in a wealthy society makes it very difficult to truly see Him.
A society that has so much in terms of resources and physical comforts often leaves little room for God. For this reason, Jesus says, "I tell you the truth, it is hard for a rich man to enter the kingdom of heaven.
Again I tell you, it is easier for a camel to go through the eye of a needle than for a rich man to enter the kingdom of God" (Matthew 19:23–24).
We have a special blessing and opportunity to learn from the poor each day. We also carry the unique responsibility of being good stewards of the stories of the children and families we serve through this ministry.
We are responsible to use the knowledge of their stories well. Personally, that humbles and grounds me in the midst of a society that experiences unprecedented physical blessings. Our challenge is to live in a way that leaves no room for doubt that when things happen, it is God — not us — at work.
Blessed are you who are poor, for yours is the kingdom of God. Blessed are you who hunger now, for you will be satisfied. Blessed are you who weep now, for you will laugh. . . . But woe to you who are rich, for you have already received your comfort. —Luke 6:20b–21, 24, NIV
Prayer: Lord, thank You for the opportunity to learn of Your special relationship with those living in poverty. We are humbled by the opportunity to share in their stories, not only enabling us to see You more clearly, but to serve as advocates on their behalf. Please guide us in living up to that role.
---

Read all the One in Spirit devotionals.