One of Satan's biggest lies to Christians is that we are too young for God to use us. Paul addressed this with Timothy in 1 Tim. 4:12.
However, when we are older, Satan will try to tell us that we are too old to be used by God. My parents are a good example of how we are never too old for God to use us.
My dad was born in 1925 in a little town called Sprang Campelle, Brabant, to a poor family. A few years later, my mother was born to a fairly well-to-do family in a big city called Rotterdam. They were total opposites.
Both of my parents had a traumatic time during World War II. My dad hid from the Germans because they wanted him to work for them in a factory. My mother's house was hit by a stray bomb and totally destroyed.
Toward the end of World War II, my dad joined the U.S. Marines and was trained in the USA in order to fight the Japanese. When the war was over, my dad was called back to Holland where he served the remainder of his service in the Dutch Marines.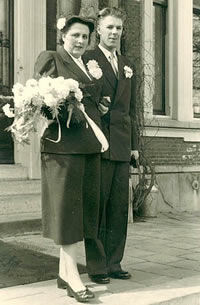 During one of those days, he was invited by a friend to come over for coffee. It was at that moment that he met my mother and knew for sure that he wanted to marry her.
It took a while before they got married, but on April 9th, 1952 (the same day that Bolivia outlawed slavery), they tied the knot and have been married ever since.
My dad doesn't like soccer very much, but they lived close to a big soccer stadium.
Dad always wanted to see the inside of the stadium, so when Billy Graham came to preach and he could go in the stadium for free, he went.
It was at this crusade that my dad heard the gospel.
He heard how he was lost and how Jesus Christ went to the cross to pay for sins. He also learned that if he placed his trust on Christ as Savior, he could know for sure that he was going to Heaven.
That day, he placed his trust in Christ to save him.
My mother hadn't received Christ as Savior at that time, but about 15 years later, she placed her trust in Christ as Savior.
My parents started working in several ministries during these years. After he had gotten saved, my dad started reading the Bible and wanted to share the gospel with as many people as possible.
My parents had a seamen's mission. My dad would go aboard ships in Port Rotterdam and share the gospel with the sailors and bring them home for a home-cooked meal that my mother would prepare them. My dad would smuggle Bibles on ships from Communist countries during that time, too.
All in all, dad visited over 1,000 cargo ships in Port Rotterdam from over 80 countries.
In the last six years, my parents have started a new ministry. They've been sponsoring children with Compassion and working as an advocate for other children.
Their first sponsored child was from Mexico. Her name is Cristina. My dad went to visit her a few times. It made a huge impression on him.
Then they sponsored Carmen and Belen, both from Bolivia.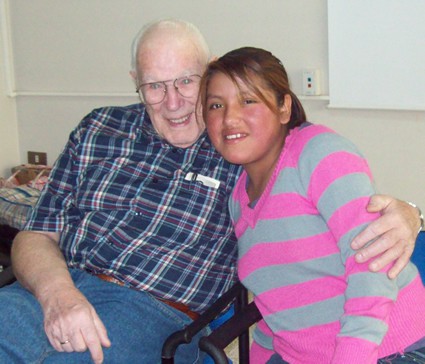 Shortly after this, they sponsored Daymon from the Dominican Republic, whom my dad visited not too much later. My mother couldn't visit the children for health reasons.
My parents also became correspondents to several children, including Nestanet from Ethiopia, Alex from Tanzania, Esmeralda from Mexico, Siam from India* and Nicaury and Ambar from the Dominican Republic.
All in all they have sponsored 12 children.



My parents recently celebrated their 60th wedding anniversary. They have proven that you're never too old to sponsor children. You're never too old to go visit them. And you're never too old to speak up for them and help other children get sponsors, too.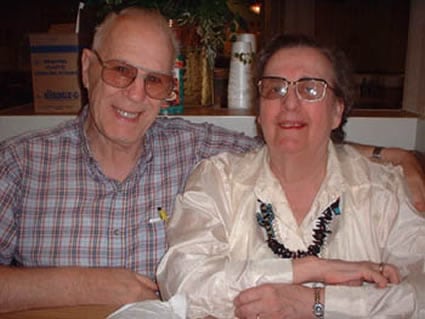 Happy anniversary, Mom and Dad. I love you very much!!!!
---
*NOTE FROM EDITOR: This content honors Compassion's historical work in India. While we no longer have an India sponsorship program, we are grateful for the lives changed and meaningful work achieved through our sponsors and donors in our nearly 50 years there. For a detailed explanation of the end of our sponsorship program in India, please visit: compassion.com/india-update.
This post was originally published on the Compassion Netherlands blog.