I have lived in the developing world and seen the dire conditions in which millions of women give birth. In 2003, while working in Uganda near the border with Lake Albert and Congo to the west, I lived with a midwife named Florence.
She had few supplies and a decrepit scale to monitor the weight of the pregnant women who came for checkups, but she lacked nearly everything we take for granted in our own doctors' offices. A few times, I helped her deliver babies in a small under-equipped building next to her home.
One particular evening, a woman came in to deliver her twins. Though almost 10 years ago, I can still quickly envision the unsterile, scant room and remember the nauseating smell of blood.
Fortunately, the woman survived and delivered two healthy babies, but I consider it almost a miracle after how much blood she lost in an area far from a hospital or proper health center, in a forgotten part of Uganda where tourists don't roam.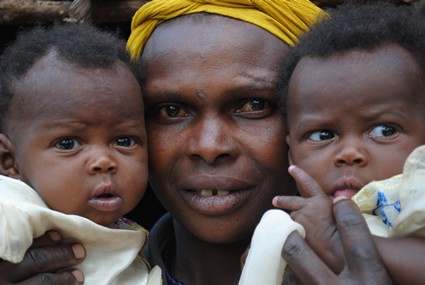 As I left Uganda, I helped get electricity and water to Florence's compound, but water and electricity alone won't help Florence do her work successfully.
She needed family planning supplies to teach a variety of family planning methods. She needed pain medicine and disinfectant to sterilize the rooms properly. She needed a safe delivery kit to include a clean blade, a piece of string, soap and a piece of plastic to serve as the delivery surface.
Almost ten years later, this remote area of Uganda is still struggling to get much-needed family planning services to the communities. I wonder sometimes how many women and children have died because of the lack of family planning and health commodities.
Women around the world face obstacles that most of us can hardly begin to fathom. Lack of access to family planning leaves mothers in developing countries with no easy way to control the size of their families, and in the end, robs both the mother and her children of a better life, one that enables each to eat enough nourishing food and pursue the education that lifts communities out of poverty.