How did God lead you to Compassion and the service of children? Each of us has a unique story. I love hearing them.
I have been considering this and similar questions recently and the ways God accomplishes His plans through us. So if God were to hatch a plan to save millions of children and release them from poverty, to bring them life, would He choose people like us to do it? Yes, I think He would.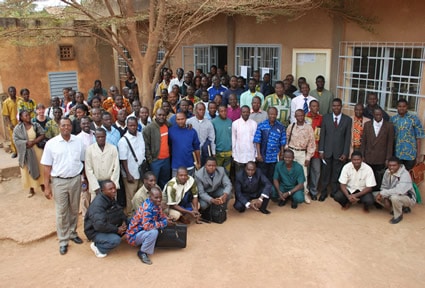 And He has been choosing people like us for many years and many generations. Listen to 1 Corinthians 1:26–30:
"Brothers and sisters, think of what you were when you were called. Not many of you were wise by human standards; not many were influential; not many were of noble birth. But God chose the foolish things of the world to shame the wise; God chose the weak things of the world to shame the strong.

"God chose the lowly things of this world and the despised things — and the things that are not — to nullify the things that are, so that no one may boast before him. It is because of him that you are in Christ Jesus, who has become for us wisdom from God — that is, our righteousness, holiness and redemption."
I can relate with this message from Paul. I didn't come to this ministry with an impressive resume or stack of diplomas that immediately gain respect. No, I came here after a conversation in a coffee shop in northern Thailand.
And yet here we are, along with His global church and many other disciples — the plan God has chosen to release children from poverty. And in the end, when God succeeds, we won't boast but will give Him the glory. Take courage today because God chooses people like us to accomplish His plans.
Brothers and sisters, think of what you were when you were called. — 1 Corinthians 1:26, NIV
Prayer: Thank you, God, for the unique way you prepared each of us and led us to Compassion. You have promised us a new kind of wisdom that is in contrast to the wisdom of the world. Please give us continued wisdom for the ministry of Compassion.
---

Read all the One in Spirit devotionals.