Our President and CEO Wess Stafford understands both the purpose and the aspiration of the Leadership Development Program* — to select the best and brightest Christian students from our Child Sponsorship Program and position them for major impact in their communities and nations.
"To overcome the plagues of our world today — poverty, disease, injustice — we need leaders who are fully equipped with a quality education, yet walk the path of Christ."
A former Leadership Development Program student is, in fact, on track to do just that in Uganda.
Margaret Makhoha, a 2003 Leadership Development Program graduate, was recently elected as a member of the Ugandan Parliament and will serve a six-year term, representing her home district of Namayingo in the nation's legislature.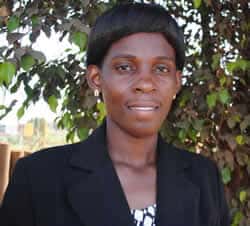 Senator Makhoha won with 50 percent of the vote in a four-candidate race. Her campaign theme of "It is possible!" was born out of her personal experience of growing up in poverty. She saw the suffering of the women in her village and determined as a girl to someday make a difference in their lives.
Margaret's vision is to bring services closer to the people of her rural district, where most make their living as subsistence farmers or fishermen.
"Few can understand the worsening plight of families in developing countries more than those who are rising above it," says Wess Stafford.

"And who better to defeat these societal ills than those who have lived through it?"
The freshman legislator plans to work with the Ugandan government to improve roads, education and health services for her district.
She also is an advocate for the economic empowerment of her people, desiring to network with nongovernmental organizations to serve needy children and orphans so that they might be helped as she was through Compassion.
While she was an LDP student, Margaret received a bachelor's degree in education from Makerere University, located in the capital city of Kampala. On her own, she later pursued a master's degree at the same university.
Community service was a way of life before moving into politics, and Margaret served her community as Director of the Butema Child Development Center, run by the Butema Baptist Church on the rural plains west of Kampala.
Margaret stepped down from that position in order to enter the race for senator. A mother of three children, she is married to a pastor. Her strong Christian roots began in her childhood home, growing up with her pastor-father and mother.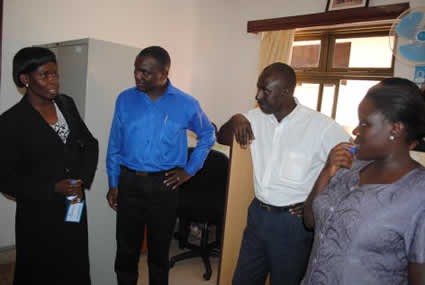 The now Senator Makhoha sees challenges ahead for Uganda, including insufficient and poor quality social services. But she looks forward to the work with optimism.
She joins her colleagues next month, when the newly elected class of legislators will be sworn in.
*This content honors our historical Leadership Development Program. To learn more about our current youth development opportunities, click here.