As a child of the '80s I grew up hearing stories of suffering taking place throughout the continent of Africa. During those years, celebrities sang about starving children and apartheid. Events like Band Aid (you could NOT pull me away from MTV) were influential in how I started to understand the importance of global awareness, charity and advocacy.
As I have gotten older, that teenage understanding of global awareness, charity and advocacy has thankfully matured beyond MTV and has been shaped by my faith in Jesus and a love for others.
Recently, I saw an interview with Ghana's former president, John Kufuor, in which he stated,
"We fight poverty with wealth creation. Otherwise it's charity, and that's not what we came into government for."
Part of what makes up the American dream is the idea that everyone has the opportunity to accumulate wealth. Many people have come to this nation with the hope that they can overcome poverty and have opportunities that were not afforded them in their own country.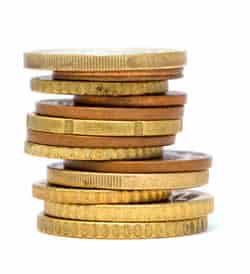 The thing is, wealth creation, overcoming poverty, and having freedom and opportunities to overcome poverty should not be exclusive to only certain nations. Ghana's former president John Kufuor has proven that.
In fact, President Kufuor made tremendous strides in Ghana. In his eight years as president, the nation's gross domestic product quadrupled.
Ghana is currently one of the largest producers of cocoa and gold and is now also involved in oil production. They are becoming a prosperous nation and the world is taking notice. This story is a far cry from those 1980s news reports, isn't it?
When it comes to money and wealth, I often hear people quoting 1 Timothy 6:10:
"For the love of money is a root of all kinds of evil. Some people, eager for money, have wandered from the faith and pierced themselves with many griefs." (NIV)
Sure, the love of money can be the root of evil, but so can the love of anything that takes us away from our first love, Jesus.
But when used properly, money can bring life, empowering people to buy food for their families, pay for doctors' visits, and educate their children. Even taking your children on a family vacation is not burdensome when you have money.
When I first heard President Kufuor's quote about wealth creation and charity, it was as if he was saying that Ghana is not bound to the poverty we saw in the Africa of the '80s. Ghanaians are an intelligent and resourceful people who refuse to be victims of poverty any longer.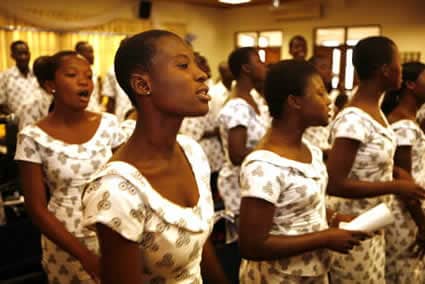 The Bible talks a lot about the abundance God wants to give His people: abundant peace, security, food, water, clothing and shelter. It is that abundance that allows us to do what we can to assist the poor — to help those who don't have the opportunities President Kufuor has extended to the people of Ghana.
My prayer is that more leaders around the world will do what President Kufuor has done to break the cycle of poverty at a national level.
Do you struggle with thinking about money and wealth creation as evil? Do you agree or disagree with President Kufuor's philosophy that wealth creation and not charity is what fights poverty?