These inspiring people have a strong motivation to help others. Despite growing up in poverty and not always having everything they need, they share what they DO have!
The Preaching Kid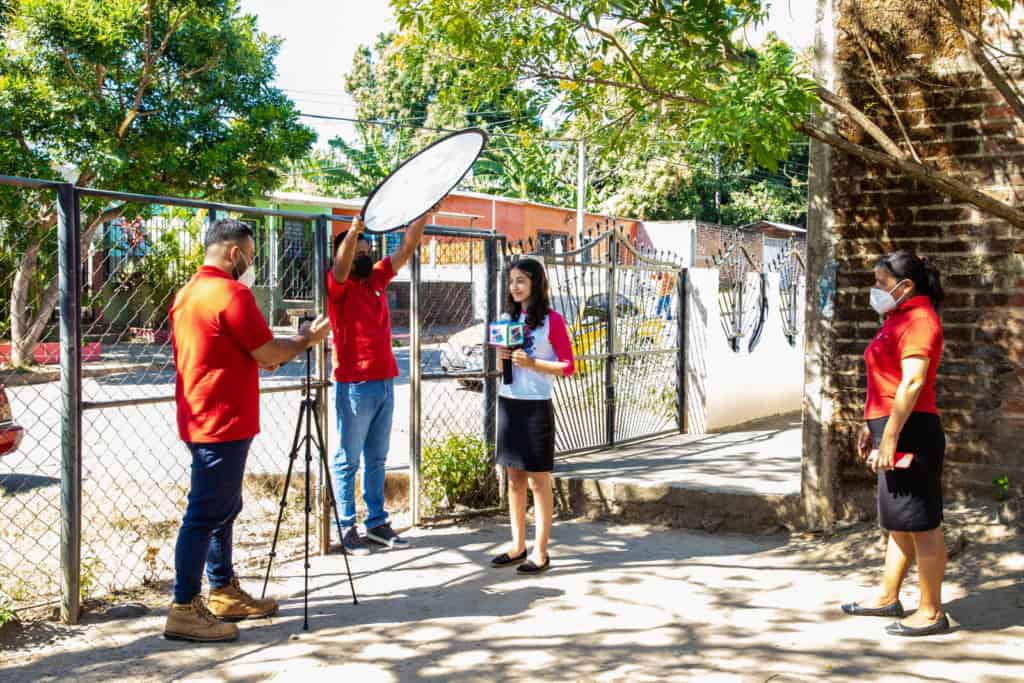 Cristina was enrolled in the Child Sponsorship Program in El Salvador at age 3, so she received many physical gifts like medical access, good nutrition and new clothes. But at the same time, she was strengthened emotionally and spiritually and eventually became a believer in Christ. Tutors recognized her ability to relate to other people and connect with them from an early age.
By age 11, she had enrolled in an evangelism program run by six Compassion centers called Predi Kids — or "Preaching Kids" in English — to use her gift for others. Cristina's favorite memory from the program (so far) is sharing the gospel at an evangelism event in a local park. Twelve people believed in Christ because of her testimony! And now her younger brother wants to share the gospel as a part of Preaching Kids too! At 14, Cristina remains secure in her calling to lead people to Christ: "God called me to talk about him to others that don't know about him."
A Change in Goals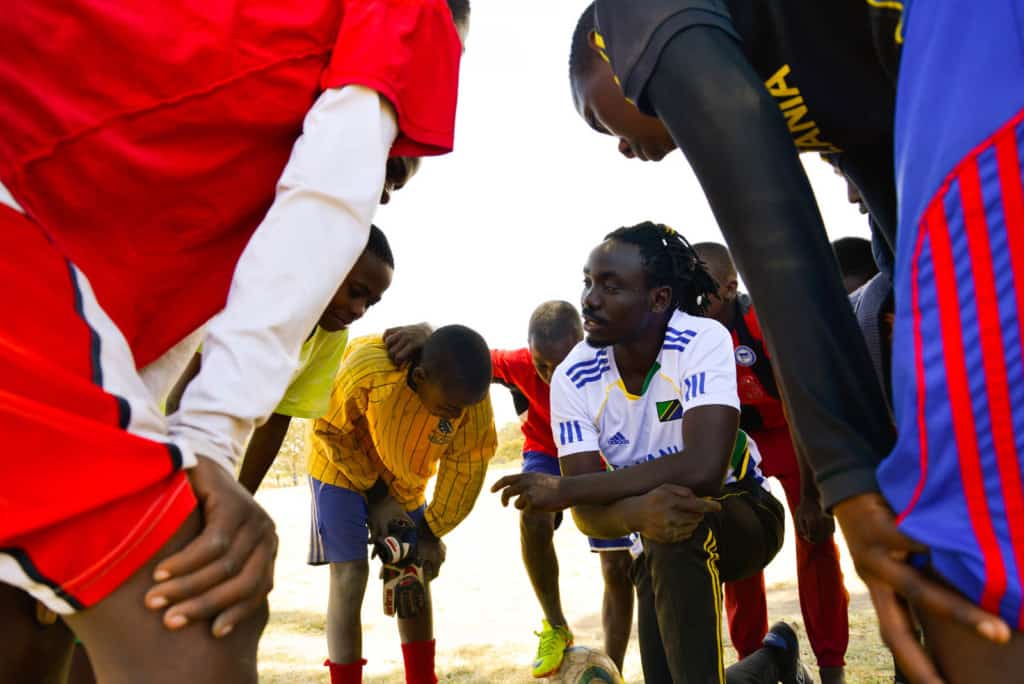 Growing up in Tanzania, Amani and his siblings often had to fend for themselves because their parents lived elsewhere while working to support the family. As a sponsored child, Amani came to think of the people at his Compassion center as a second family. He also discovered a deep love for soccer, or football as it's known in Tanzania, at the center. He dreamed of being a professional footballer. Eventually, though, he had to give up this dream as he attended college and got a degree in informational technology and international languages.
But God still had a plan for Amani's passion for soccer! Amani was given the opportunity to take over a soccer program, Lengo Academy, from a friend. Under Amani, Lengo went from 20 kids to 200 in just four years! Both boys and girls are welcomed, breaking stereotypes about what girls can do, and the academy pays some school expenses. Amani explains why he took over: "From a young age, Compassion planted a seed of service inside me. … I could not make it as a footballer, but God put Lengo in my path. I can say the mission is still the same: to make sure children in my community have the opportunity I never had."
Five Handfuls of Rice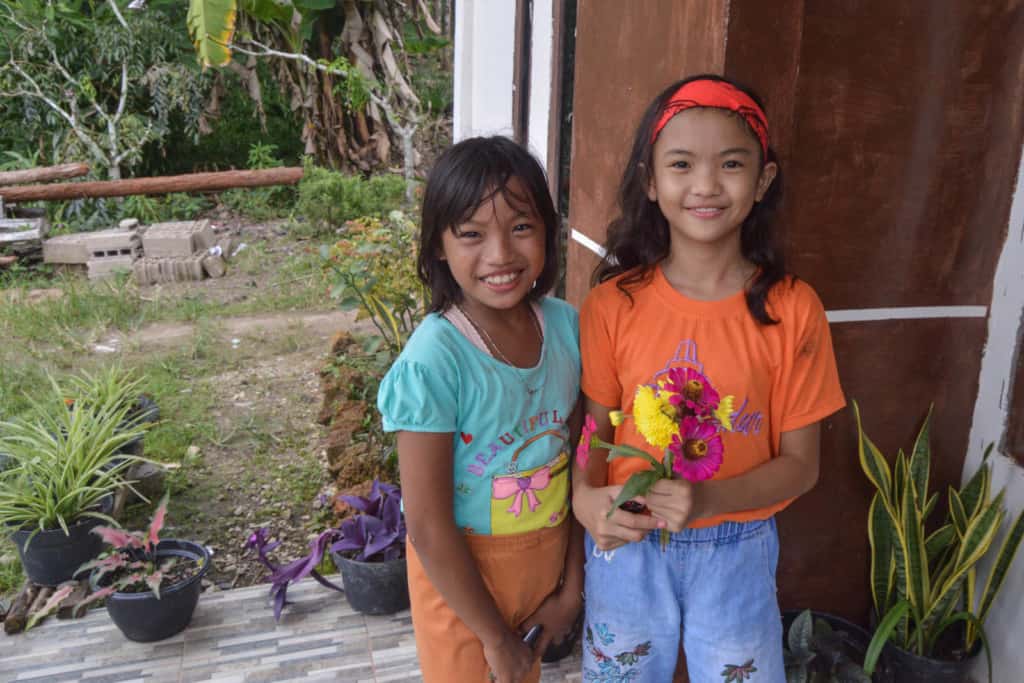 In the middle of the COVID-19 lockdown in Indonesia, 9-year-old Keysha and her family were surviving on food packs from her Compassion center. Though she had so little herself, Keysha knew that others in her community were close to starvation and she was not. She decided she had to help them — by giving them five handfuls of rice and a small amount of money. That may sound random, but not to Keysha! In her words: "I knew that Jesus only had five loaves of bread and two fish. The number is not huge, but he was able to feed so many people. The five handfuls of rice are like the five loaves of bread that Jesus used to feed 5,000, and the money is like the two fish."
Keysha multiplied her gifts by asking friends and tutors from her Compassion center to help others too. Many of them were also living from center food packs, but they all contributed generously. In the end, Keysha was able to raise 165 pounds of rice and about $40 in just a month! The children delivered the food to elderly people and an orphan in their community. Because of the inspiring people in the community and Keysha's generous heart, her Compassion center has started a monthly group for parents of Compassion kids where they bring donations to share with the community. And it all started with five handfuls of rice!
Gang Leader to Teen Pastor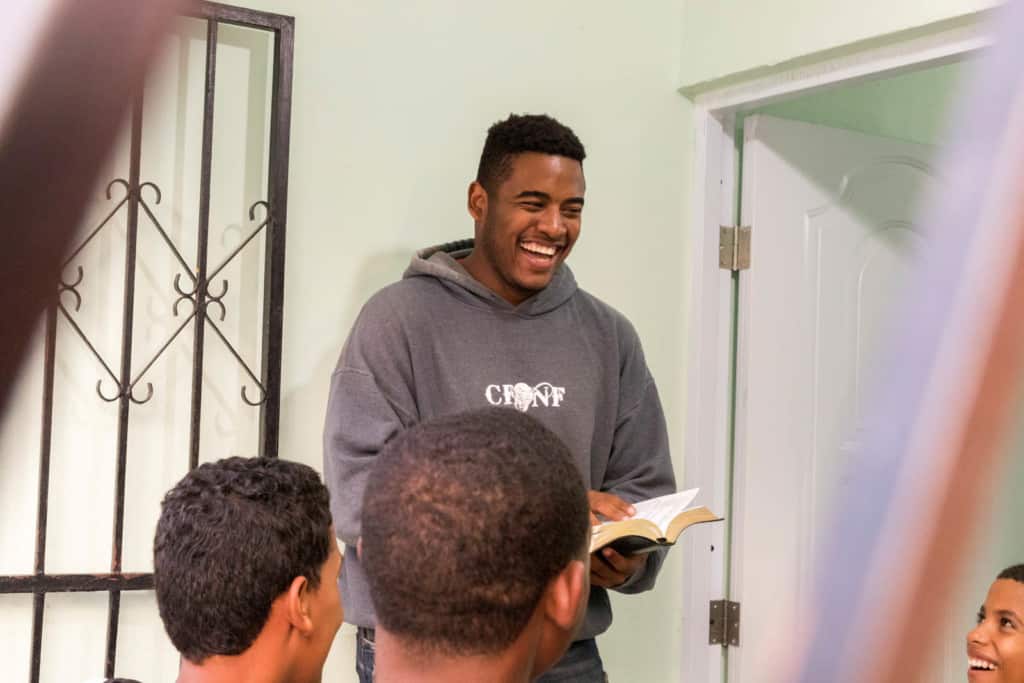 Abused and then abandoned by his parents, Oscar was raised by his grandparents from age 1 in the Dominican Republic. Classmates made fun of him for practically being an orphan, and neighbors told him he would end up a drug addict and a thief. He was registered in a Compassion program, but he quickly went down a violent and bitter path and often acted out at the center. He joined a gang, but his life was turned around at age 16 after he was nearly shot during a theft. This shock caused Oscar to invite his fellow gang members to a youth service at the partner church for his Compassion center, where they all gave their lives to Christ!
Oscar now tutors three classes at the Compassion center he graduated from. He is also involved in his church as the vice president of the theater ministry, youth ministry president and coordinator of the regional youth ministry of the church council. He preaches in churches all over the area. About the change in his life, Oscar says, "Now, instead of going out to steal with them, I influence other youth to go to church with me. In the bad things I was their leader, and now that I am a changed man, I am still their leader, but for good, for guiding them to Jesus."
Teaching Many "Moseses"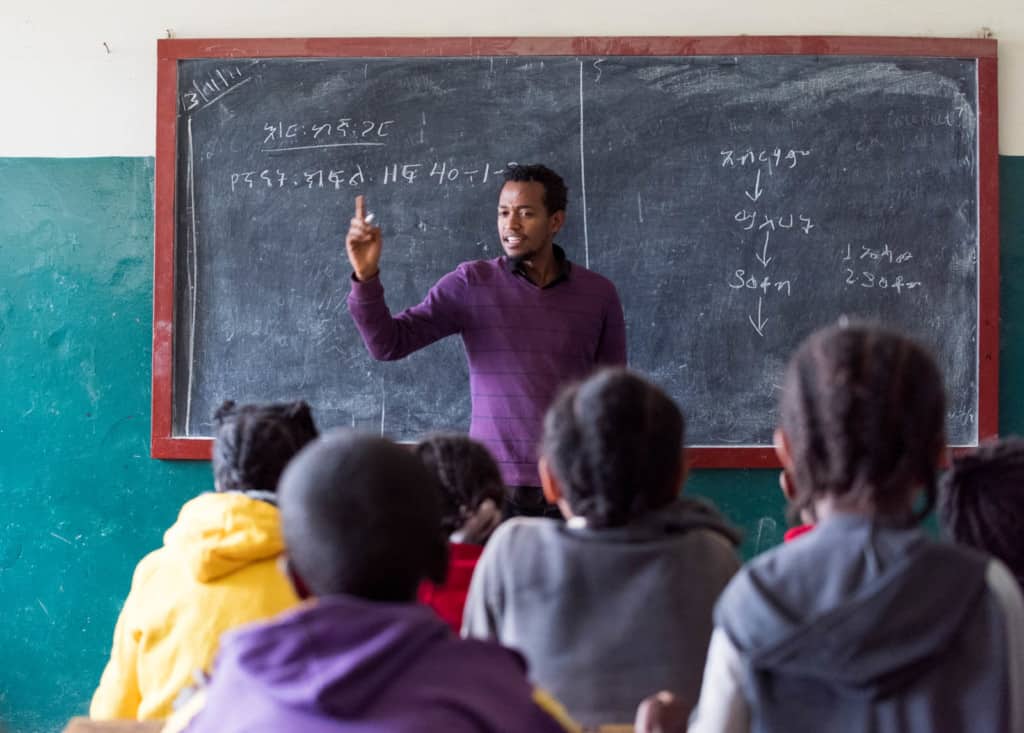 Daniel grew up in an Ethiopian neighborhood plagued by extreme poverty and addiction. Thankfully, he was able to enroll in the Child Sponsorship Program, where he was given the foundation to dream about his future. More importantly, he believed in Christ through his sponsorship because of the biblical principles he learned. Though he has graduated, Daniel has not forgotten the hope he was given through Compassion.
Now, he helps other Compassion children find hope and motivation too. Every Saturday morning, Daniel teaches a Bible class to give children foundational truths that they can build their lives on. He is energized as he thinks about the impact of his class: "Not once did I feel that I am teaching just children. It is one Moses that led the Israelites out of Egypt. I passionately believe that I am given the privilege to teach many Moseses who will influence and unify the nation. If I can impact children and cause them to base their outlook on the Bible, then that is my success."
Photography and reporting by Vera Aurima, Tigist Gizachew, Eric Lema, Yrahisa Mateo and Alejandra Zuniga.