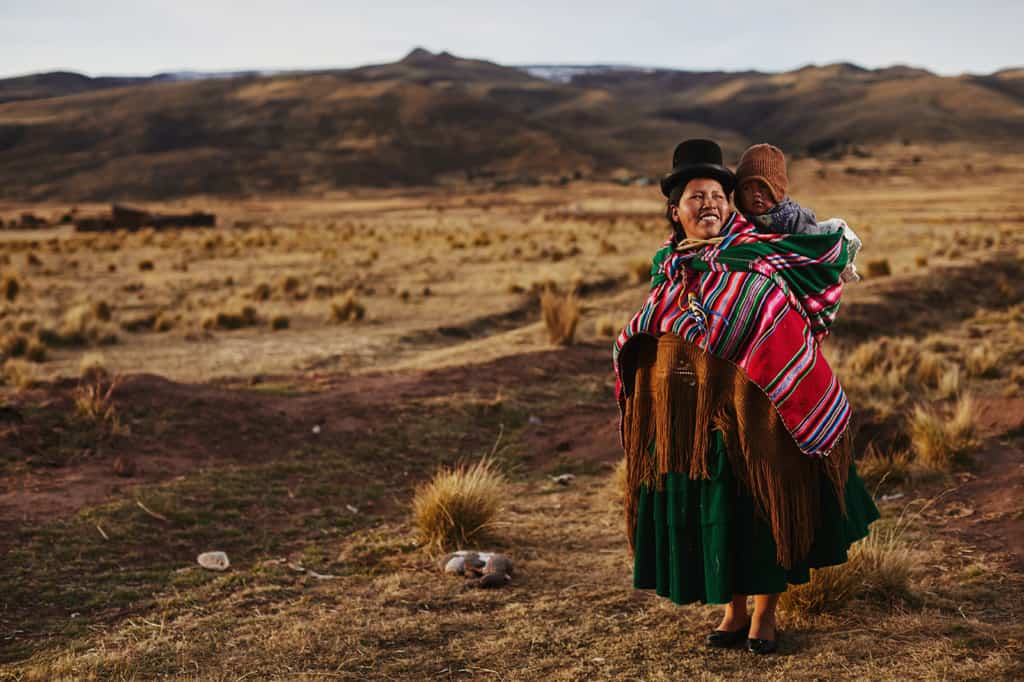 Bolivia — a beautiful highland nation — is found in west-central South America. This landlocked country is biologically diverse with a climate that varies from humid and tropical to cold and semi-arid. From the rugged Andes Mountains boasting peaks over 21,000 feet to the lowland plains of the Amazon basin, you will see a wide array of plant and animal life. You will also find Lake Titicaca, which is the highest navigable lake in the world.
Although the land is rich in natural resources, Bolivia ranks at or near the bottom of Latin American countries in health and development. Many rural areas lack clean water and basic sanitation, and the Indigenous people are particularly vulnerable to exploitation and trafficking. Although there are difficult situations in Bolivia, there are also stories of hope and many beautiful cultures to celebrate. Today we'd love to share some interesting facts about Bolivia that will help you get to know the country where over 93,000 Compassion-assisted children live.
Key Facts About Bolivia
Here are some quick facts you should know about Bolivia:
Population: 11,639,909
Capital: La Paz (administrative capital), Sucre (constitutional capital)
Official language: Spanish and 36 Indigenous languages, including Quechua, Aymara and Gurani
Area: 424,164 square miles (1,098,581 square kilometers). That's about three times the size of Montana.
Economy: Bolivia is filled with natural resources. The primary exports include natural gas, silver, zinc, lead, tin, gold, quinoa and soybeans. Just under half the population works in the service industry, while 29% works in agriculture. Over 20% of Bolivians hold industry jobs, which include mining, smelting, electricity, petroleum, food and beverages, handicrafts, clothing and jewelry.
Culture and Traditions of Bolivia
Bolivia is an extraordinary mix of native South American cultures and European influences brought by the Spanish. If you travel throughout the country, you may catch conversations in one of the 36 distinct Indigenous languages. Here are a few cultural facts to help you get to know Bolivia.
Religion: Nearly 77% of Bolivia's population is Roman Catholic, while 8.1% is Evangelical and Pentecostal, and 7.9% identify as Protestant. About 5.5% of Bolivians do not claim a religion, and 1.7% identify with other religions. Some Indigenous communities continue to worship Pachamama, their earth goddess. While the Spanish influence is strong, some ethnic rituals and customs have been assimilated into commonly practiced Catholicism.
Clothing: It is difficult to define "typical Bolivian clothing" as there are so many unique ethnic groups and regional climates. The inhabitants of urban areas often wear clothes typical of Western countries — clothes such as jeans, shorts, T-shirts and dresses. In the highlands, Indigenous women wear colorful pleated skirts called "polleras." The pollera is worn with a "manta" (a bright shawl), a frilled blouse and a bowler hat. Men will typically wear light cotton trousers and ponchos of vibrant colors. Before Spanish colonization, the national dress of the highlands was much simpler, consisting primarily of a long, belted tunic. However, colonial rulers mandated that Indigenous people dress in the style of Spanish peasantry.
In the tropical eastern region of Bolivia, traditional tribal clothing was a loincloth of cotton fiber or feathers. Necklaces made from bones, seeds, animal teeth and feathers were also worn. Fur coverings were used for warmth, and chiefs would cover their heads with feathers. However, in the 17th century, the European styles of long cotton dresses and pants were enforced by Jesuit missionaries.
General culture: Bolivians love soccer to a fanatical level, but they also enjoy racquetball, tennis, track and field, and swimming. Mountain climbing, rock climbing, biking, skiing and horseback riding are also popular pastimes. Carnival is one of the most important holidays for Bolivians and throughout Latin America. Carnival occurs in February or March just before Lent. It is a flamboyant festival with dazzling folk dances, extravagant costumes, lively music and spectacular feasts. The largest celebration takes place in the normally quiet town of Oruro, where many indigenous musical and dance groups gather to perform and compete.
Music and Dance of Bolivia
There are numerous musical and dance traditions in Bolivia since each ethnic group expresses itself uniquely. Most traditional music was created to be accompanied by dancing. Here's a little more about just a few of the countless styles.
The Aymara and Quechua people groups blend Indigenous and European elements. In folk dances like the "palla-palla," "waka-torkoris" and "morenada" elaborately costumed performers depict a satirical view of European culture. "Diablada" is debatably the most renowned Bolivian dance. This "dance of the devils" features masked performers and is a main part of the colorful Carnival celebration in Oruro.
Traditional Bolivian musical instruments include the "charango" (Andean lute), the "zampoña" (panpipes) and the "quena" (notched vertical flute). A variety of percussion instruments such as skin drums, bronze gongs and copper bells add rhythm.
When the Jesuit missionaries from Spain and Italy emigrated to Bolivia, they brought their knowledge and love of classical baroque music. Jesuit missions taught the Indigenous Guarani people to make and play European orchestra instruments. Both Indigenous and European composers began to craft alluring joyous music with a baroque structure. This new enchanting style became known as Bolivian baroque.
From the Andean music of Bolivia's western mountains and southern valleys to the tunes of the Amazonian tropics and Jesuit-founded baroque, Bolivia is a country alive with music and dancing.
Food and Drink of Bolivia
Most Bolivian cuisine is a mix of Spanish and Andean influences. Because of the variety of geographical zones, favorite dishes vary by region. Common foods are meat, rice, quinoa, potatoes, carrots, hot sauce, cheese, milk and a variety of fruits. Here are a few delicious examples of Bolivian cuisine!
Plato paceño is a common lunch choice in Bolivia. This dish features large lima beans, corn, potato and fried cheese. Locals enjoy adding llajua, a famous Bolivian hot sauce, to spice up their plato paceño.
Quinoa and black bean salad is a simple, protein-rich dish. Quinoa is a popular and affordable staple of the Bolivian diet. Learn to make this salad here and bring it to your next potluck!
Sandwich de chola is made from a large bun stuffed with roasted pork, salsa, hot sauce and pickled vegetables. If you walked through the streets of La Paz, you could buy a fresh sandwich de chola from one of the street vendors.
Cocadas are sweet coconut treats! These cookies are similar to coconut macaroons, although in Bolivia they are typically baked into bars. The ingredients include flaked coconut, coconut milk, sugar, egg, butter and sesame seeds.
Mocochinchi, a cider made from dehydrated peaches, is one of most popular beverages in Bolivia. Along with peaches, mocochinchi includes raisins, cinnamon, orange juice, lemon zest and sugar. This refreshing drink can be bought in large glass jars at street corners, parks and plazas.
A Story From Bolivia: The Passionate Seamstress
As the sun rises over Cochabamba, Bolivia, a gentle whirring is heard throughout a house on the outskirts of town. Surrounded by threads, pins, scissors and different colored fabrics, Jimena begins the day at her sewing machine, enjoying her favorite hobby.
Jimena has grown into an industrious entrepreneur who loves to create clothing. As a young girl, Jimena often worried about the financial security of her family and would dream of ways she could help support them.
At age 7, Jimena enrolled in the Compassion Child Sponsorship Program at the local church. At her child development center, Jimena was encouraged to participate in vocational training. This opportunity was offered to motivate youths who wanted to study a skill they could eventually turn into a business. The different courses included screen printing, carpentry and graphic design, but dressmaking immediately stood out to Jimena!
Through the project's alliance with a training institution, Jimena began a four-month intensive course in dressmaking, where she learned to make clothes like T-shirts, pants, simple blouses, vests, jackets and dresses. After finishing the foundational course, she is now being trained to specialize in women's blouses. In the future, she is planning to learn to make polleras — traditional Bolivian skirts — because most of the women in her neighborhood wear them.
Jimena has just finished ninth grade, but she already has her own business repairing clothes and completing other small sewing projects. She loves expressing her creativity through sewing — all while helping her family financially. Her parents are very proud that their daughter is an entrepreneur at such a young age and is learning valuable business skills for the future.
"I used to see sewing as just a way to support my family, but once I began to study it, I began to like it more. Now I would like to have my own company," Jimena says.
BONUS: Fun Fact About Bolivia
Bolivia is home to Salar de Uyuni, the largest salt flat on the earth, which covers about 4,085 square miles (10,582 square kilometers). That's larger than Rhode Island and Delaware combined! After a rainfall, a thin layer of water creates a reflective surface, turning the flat into the largest mirror in the world.
Photos of What Daily Life Is Like in Bolivia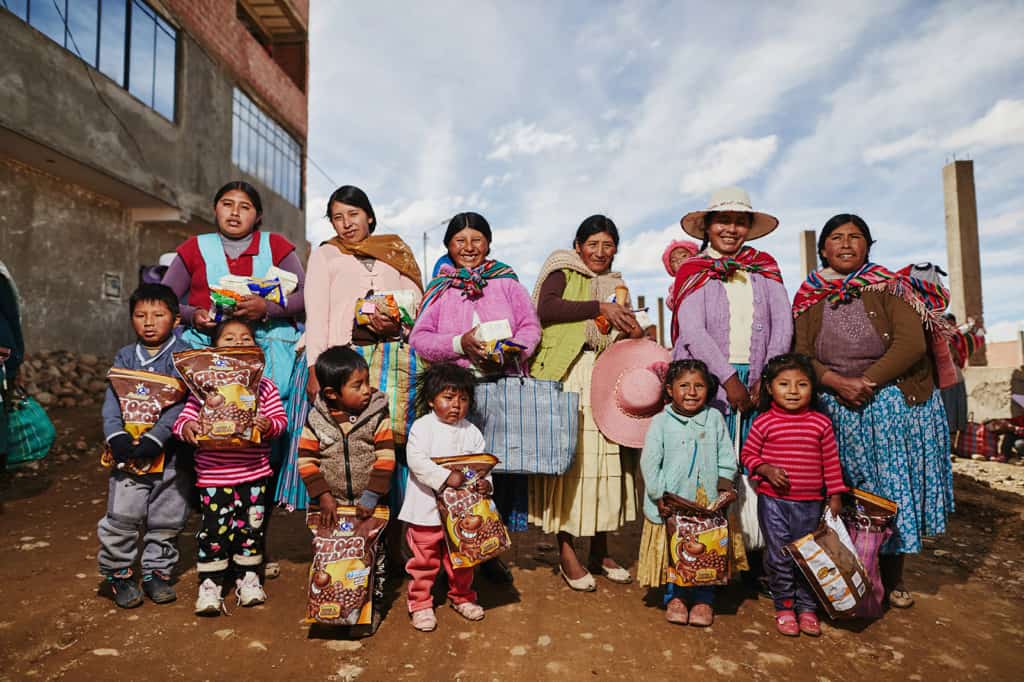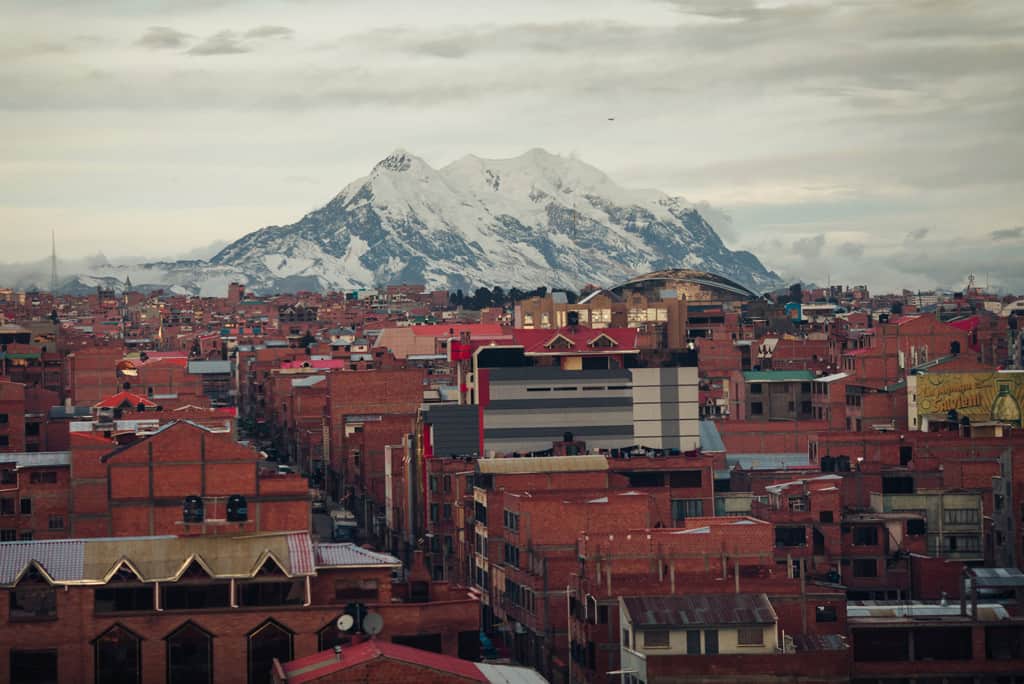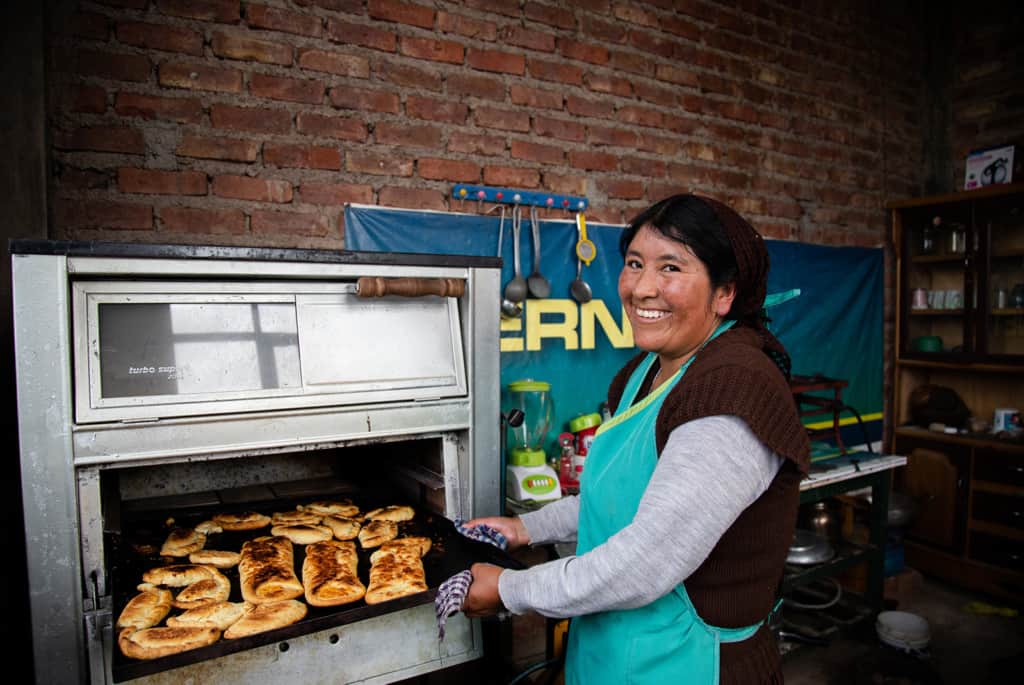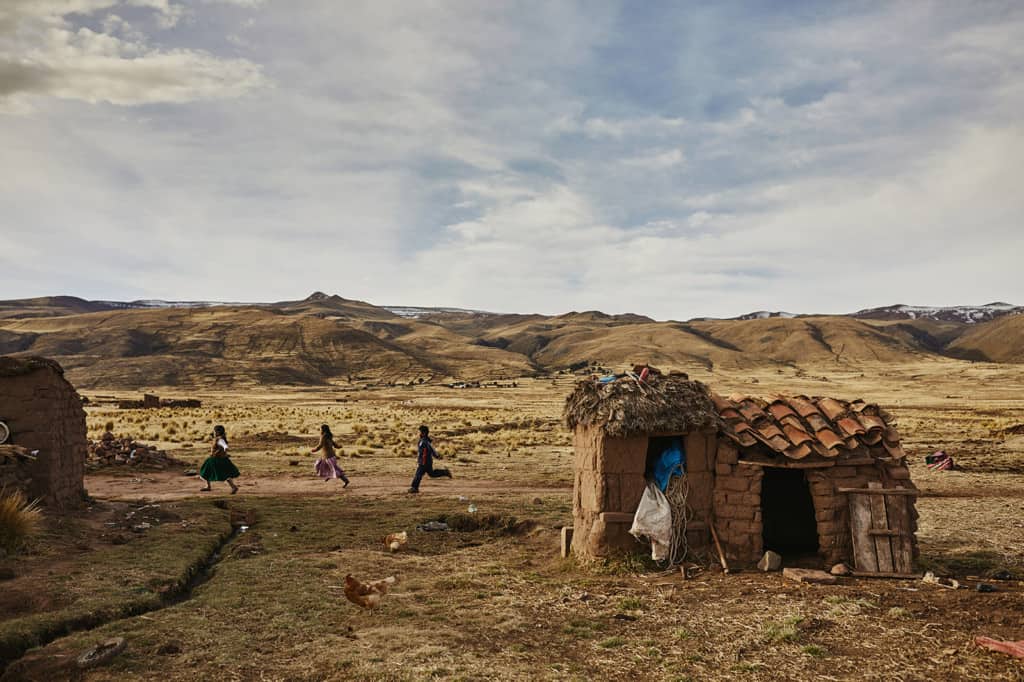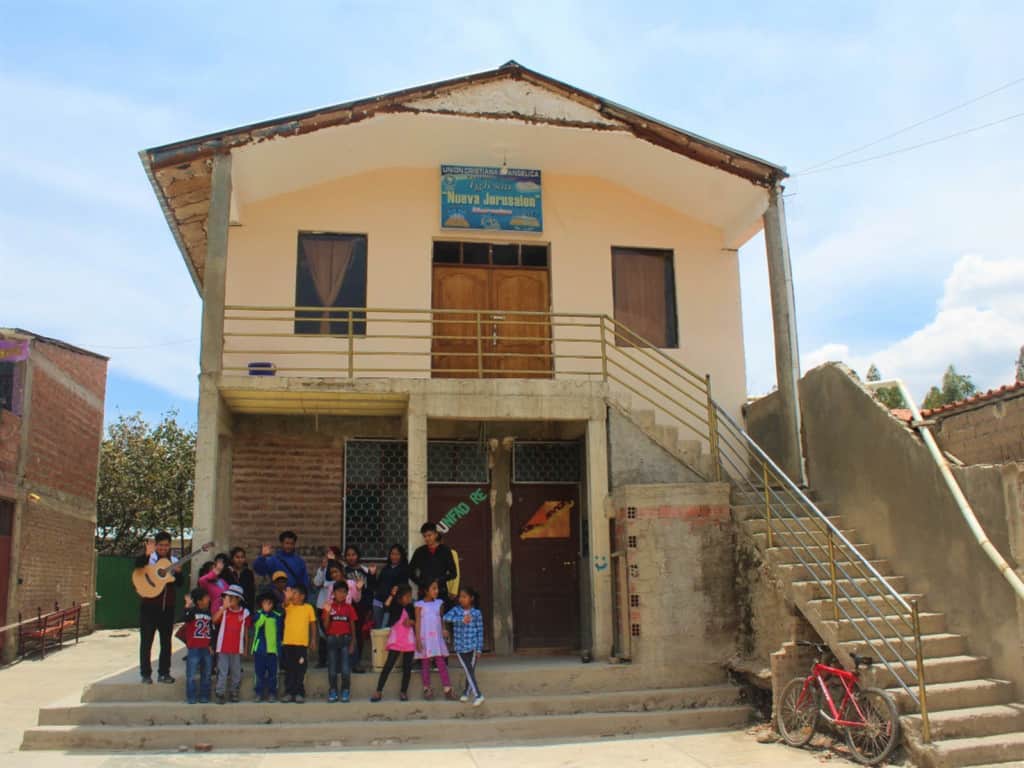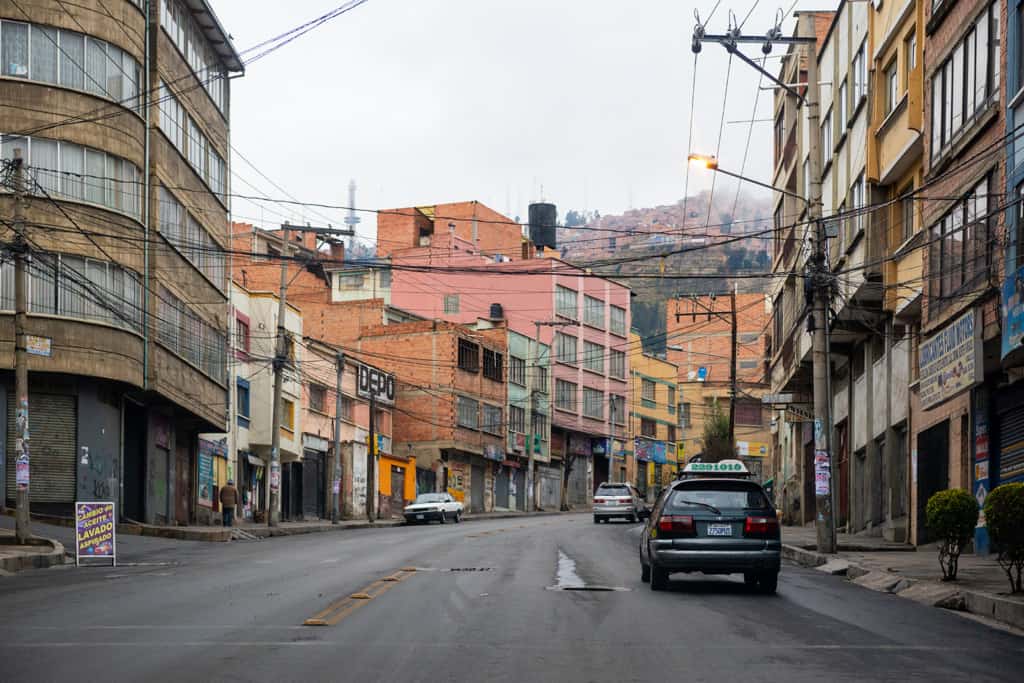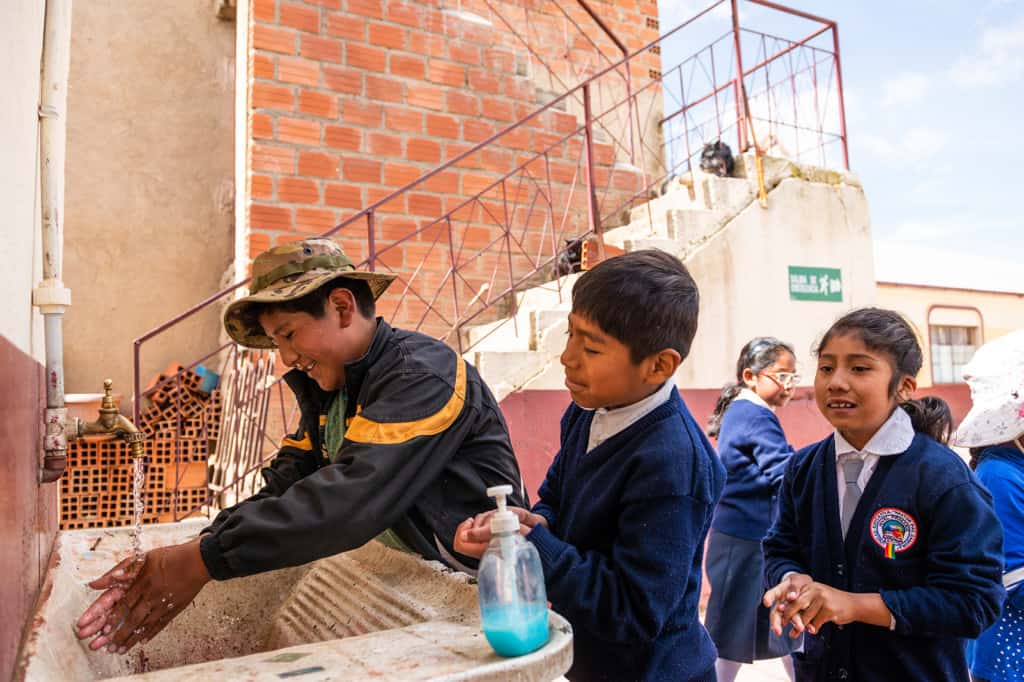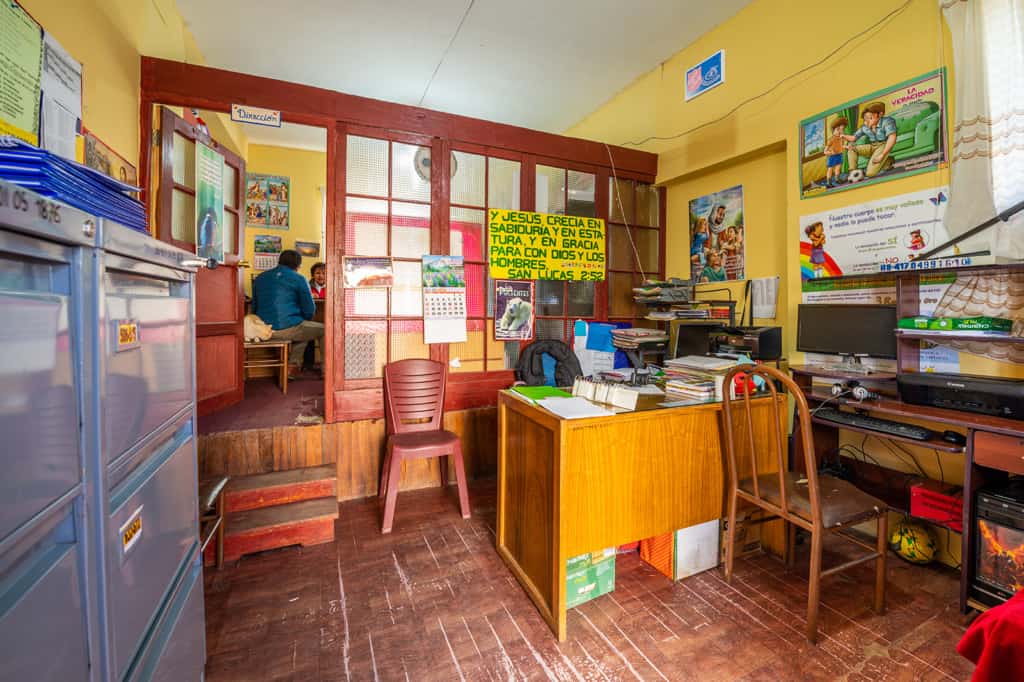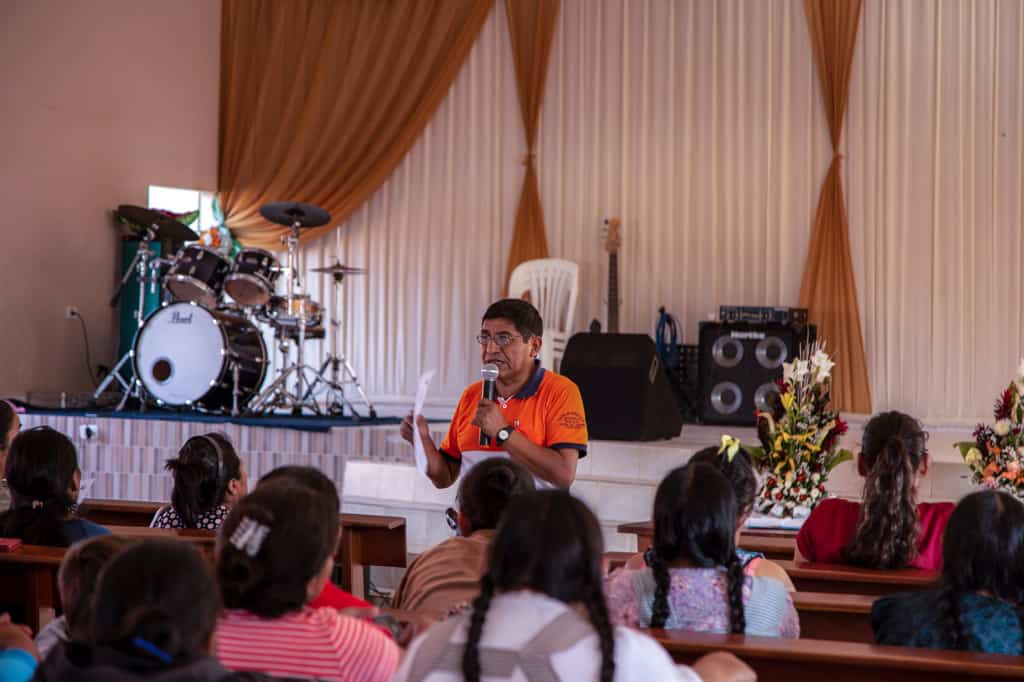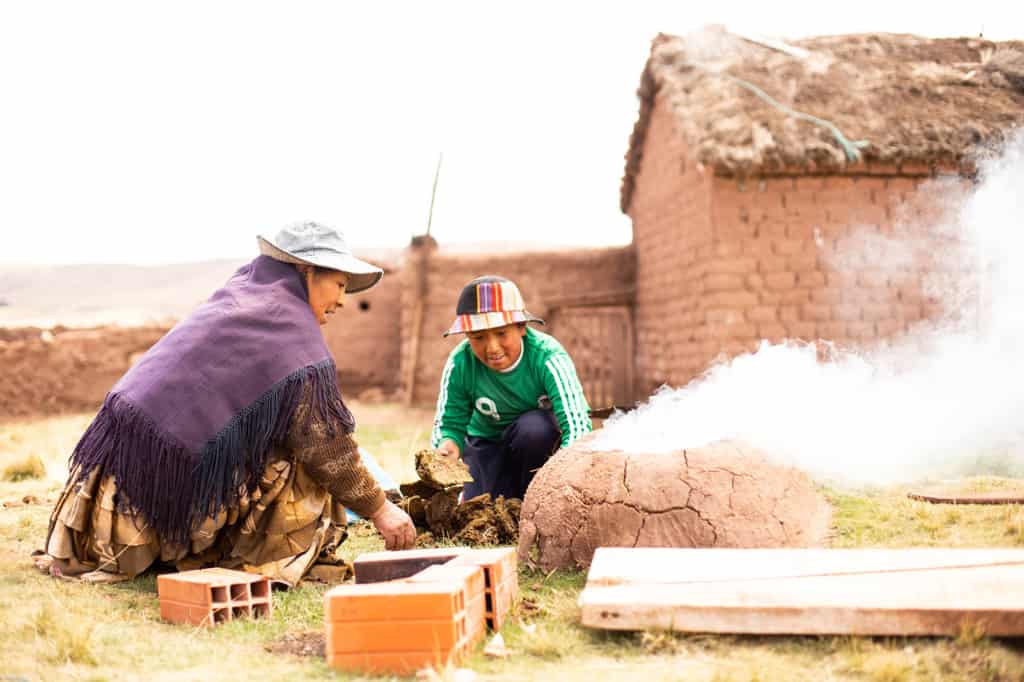 Do you want to keep learning about the beautiful country of Bolivia?
Facts About Compassion and Bolivia ›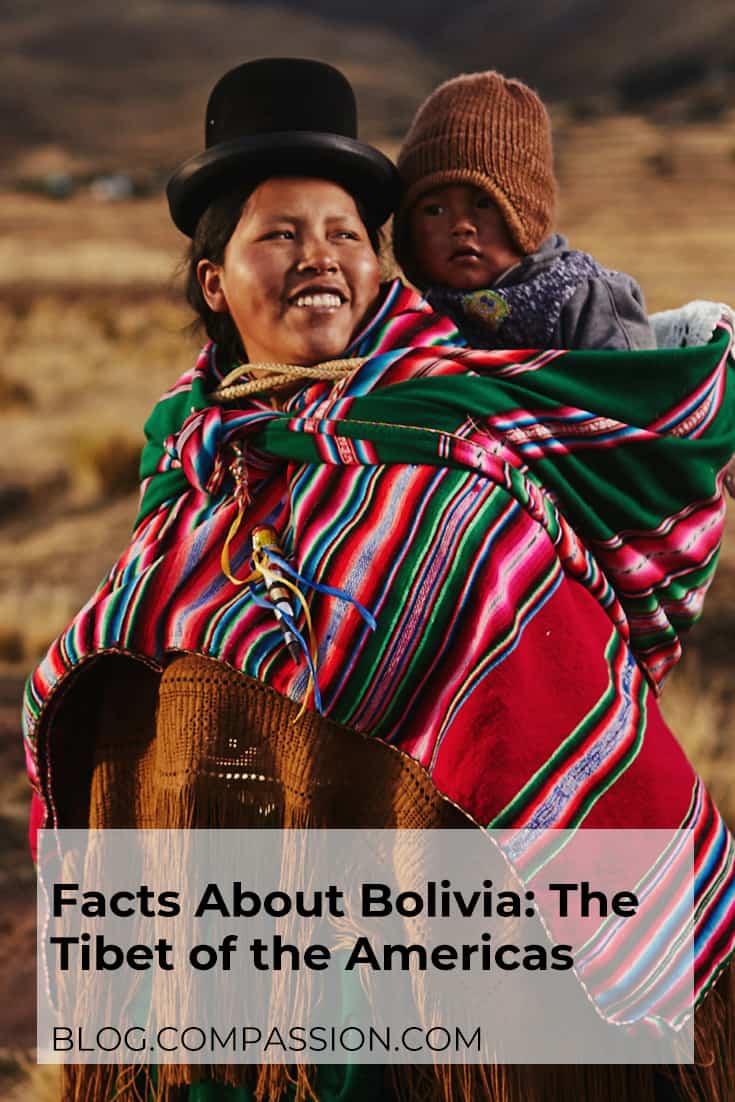 Each week on the blog, we're posting an article of facts about a different country where sponsored children live. Keep an eye out for the countries that interest you the most!