When a child enters the Compassion program, they are not the only one changed forever. One child participating in the Child Sponsorship Program or Survival Program can impact an entire family. Each sponsored child's family has access to deep community, vital resources and the Gospel message through the local churches that partner with Compassion.
This holistic combination was truly life-changing for three families in Africa. Here are their stories.
A Miracle of Restoration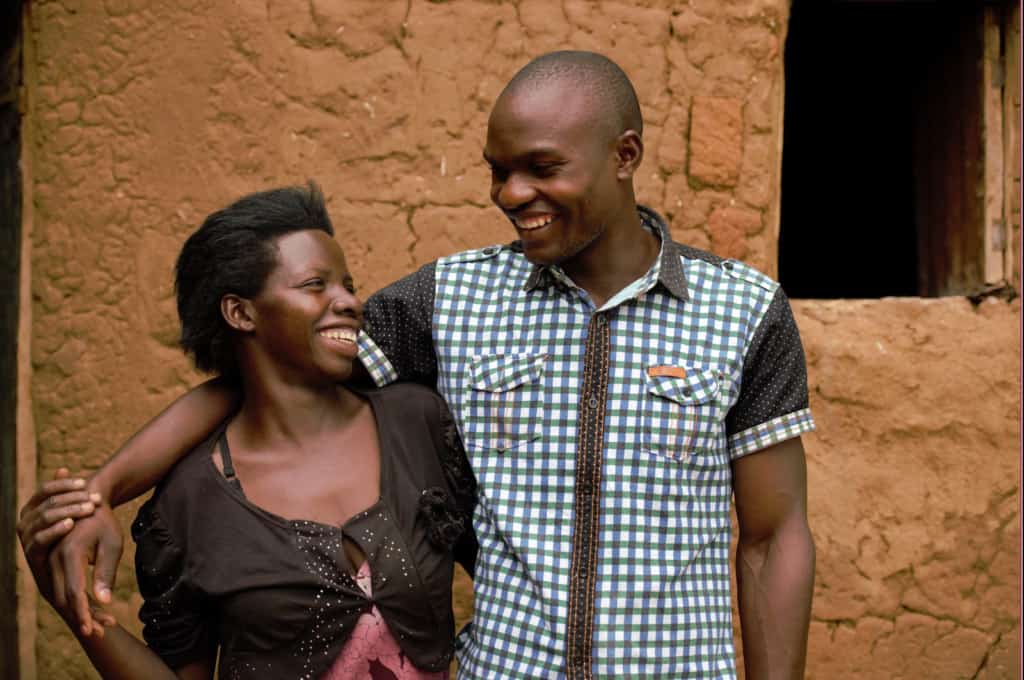 Before the age most girls graduate high school, Juliet was already the mother of two children. Her family disapproved, forcing her to move in with her husband, the father of her children, Gerald. Since he had other children he struggled to support already, Gerald began to physically mistreat Juliet in hopes that she would leave with their children and he would not have to take care of them anymore.
But thanks to the church, this toxic situation was about to change. During her second pregnancy, Juliet was able to register for Compassion's Survival Program for babies and their caregivers at her local church in Uganda. After she gave birth a second time, Gerald's treatment became so bad that Juliet finally reported him to the Compassion center. The center director, Jacky, called Juliet and Gerald into the center for an intense counseling session. She emphasized the seriousness of what Gerald was doing and that he could end up in jail if he continued.
Though Gerald was resistant at first, God miraculously began to transform him after this hard conversation. Gerald committed to stop his abusive behavior. And both Juliet and Gerald gave their lives to Christ after this difficult time!
Thanks to the faithfulness of the center staff — and months of hard work — the couple is now an example of how God can move. According to Gerald, "I learned how to treat my wife and protect my children."
Juliet adds, "People who knew us before ask me what has happened. They think maybe I cast a spell over Gerald, but I tell them that God can change things."
New Life in Christ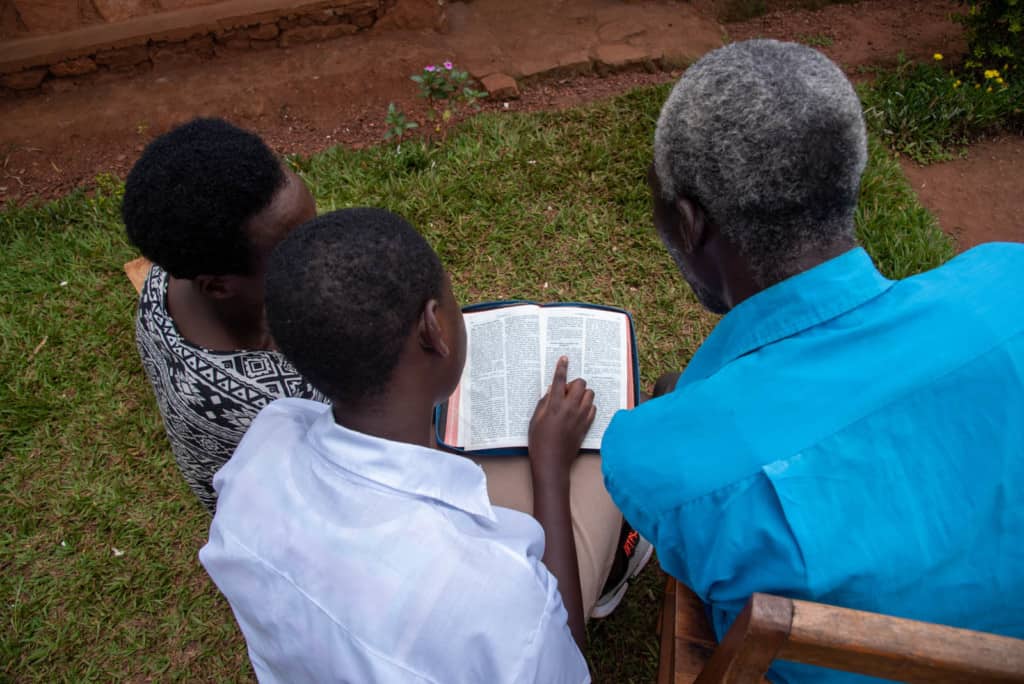 In December of 2017, 12-year-old sponsored child Gisele was baptized at church, with her proud parents watching. For them, just setting foot in a church was miraculous. Gisele's parents, Samuel and Martha, had refused to attend church with their daughter for all seven years of her sponsorship up to that point, though they had never stopped her from going.
Originally, Samuel and Martha wanted Gisele to be sponsored only because she was given things, like bedding and a school uniform, and was able to start school. But Gisele started attending the church where she went for Compassion program activities, and she eventually became a Christian. She began to look beyond the physical blessings she was receiving at her center, longing for God to reach her parents.
He did just that! In 2017, Martha was rushed to the hospital after she became dizzy and fainted at home. She was confined to her bed with what turned out to be a serious illness for the next month. During this painful time, other parents of children in Compassion's program provided support and prayers for Martha and Samuel as they visited them many times.
This tangible love completely changed Gisele's parents. As Martha says, "The support we were given at the time touched us spiritually and we got to know the true meaning of God's love." On November 12, 2017, Samuel and Martha trusted in Christ for their salvation, and Gisele was baptized the next month.
Samuel shares more about the gradual process that opened their hearts: "It took us a long time to accept Jesus as our Savior, but we had been seeing his miraculous ways through our daughter Gisele. She has lacked so little compared to her siblings, thanks to her sponsor and the project staff."
God used a local church to provide community and resources to this family, transforming their future with the Gospel.
No Longer Forced to Beg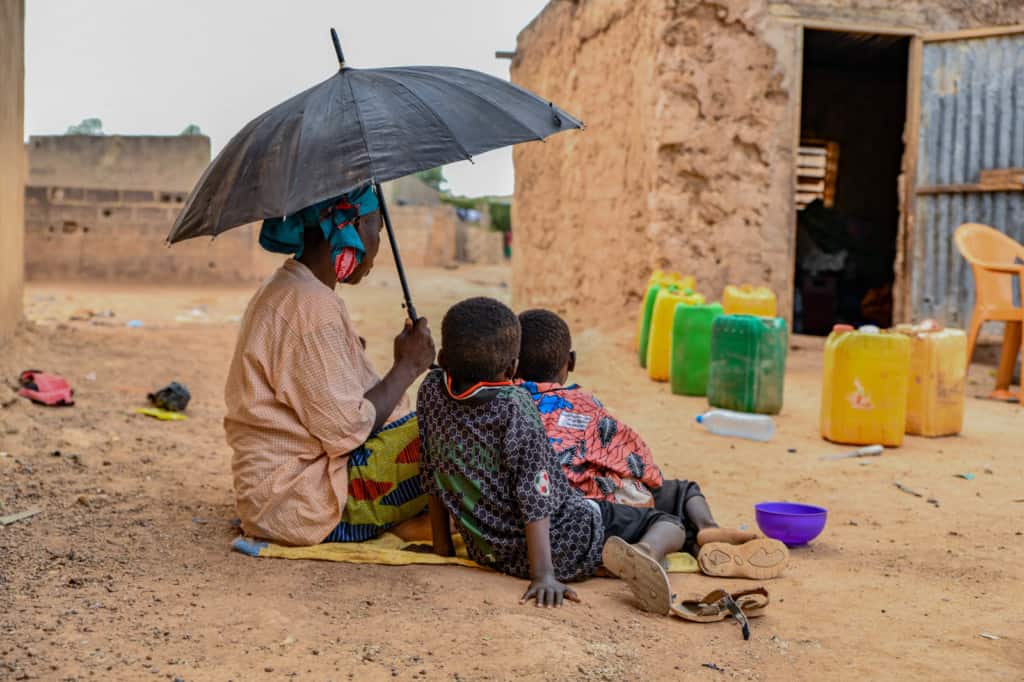 Alima was left to care for her four grandchildren alone after her son and husband died of disease. Without a reliable job at age 50, this would be daunting for anyone. But Alima's situation grew even worse when she was accused of witchcraft by her brother-in-law and other villagers. Sadly, hundreds of older women face banishment or death from this accusation in their West African communities every year, becoming scapegoats for villages' problems.
In danger, Alima was forced to flee to another town with her grandchildren, often having to beg for food just to survive. That's when she heard about the Child Sponsorship Program! She registered one of her grandsons, 5-year-old Fatafou, as soon as she could. She scraped by on a side income for a short time, but then COVID-19 ended her employment and even her chance to beg in the street.
Thanks to Fatafou's sponsorship, however, Alima received a gift of oil, rice, soap and other necessities at just the right time. "I have found love, hospitality, and selfless sacrifice from caring people. I was rejected, condemned to loneliness and misery. Now I have godly people who turned my life around during this health crisis," she shares.
Alima gave her life to Christ through the support of her local church that partners with Compassion. Now, Compassion is helping her start a small business selling soap, which will give her the stability of self-employment. She is a new woman with a future for herself and her grandchildren, physically, economically and spiritually!
Lasting Change
Thanks to Compassion's church partners, these three families have all experienced radical change. Their situations looked completely hopeless, but God wasn't done yet. Each person has new hope for their present quality of life — and the future of their families. As Juliet, the young mom of one transformed family shared, "God can change things." He certainly did for Juliet, Gerald, Martha, Samuel and Alima!
Photography and reporting by Caroline A Mwinemwesigwa, Jehojakim Sangare and Doreen Umutesi