We are embarking on a pilgrimage to Bolivia with Cole LaBrant and John Grice, and we want to thank YOU for inspiring it.
---
We see you.
You're gathering your kids around the dining room table and telling them about the child you sponsored. The one you all are sponsoring as a family. You're pulling out the map and showing your sons and daughters where this child lives and praying together.
You're showing up at church to host a Compassion Sunday and you have your children helping out too. Handing out packets with a child's information on it and explaining how one person can help release him or her from poverty in Jesus' name.
You're taking sponsor trips to meet the child you've been investing in and you're bringing your kids too. Sure, some people have asked you if your kids are too young to be exposed to the harsh reality of poverty, but you've counted the cost and you respond, "I can't afford not to expose them to the hurting of the world."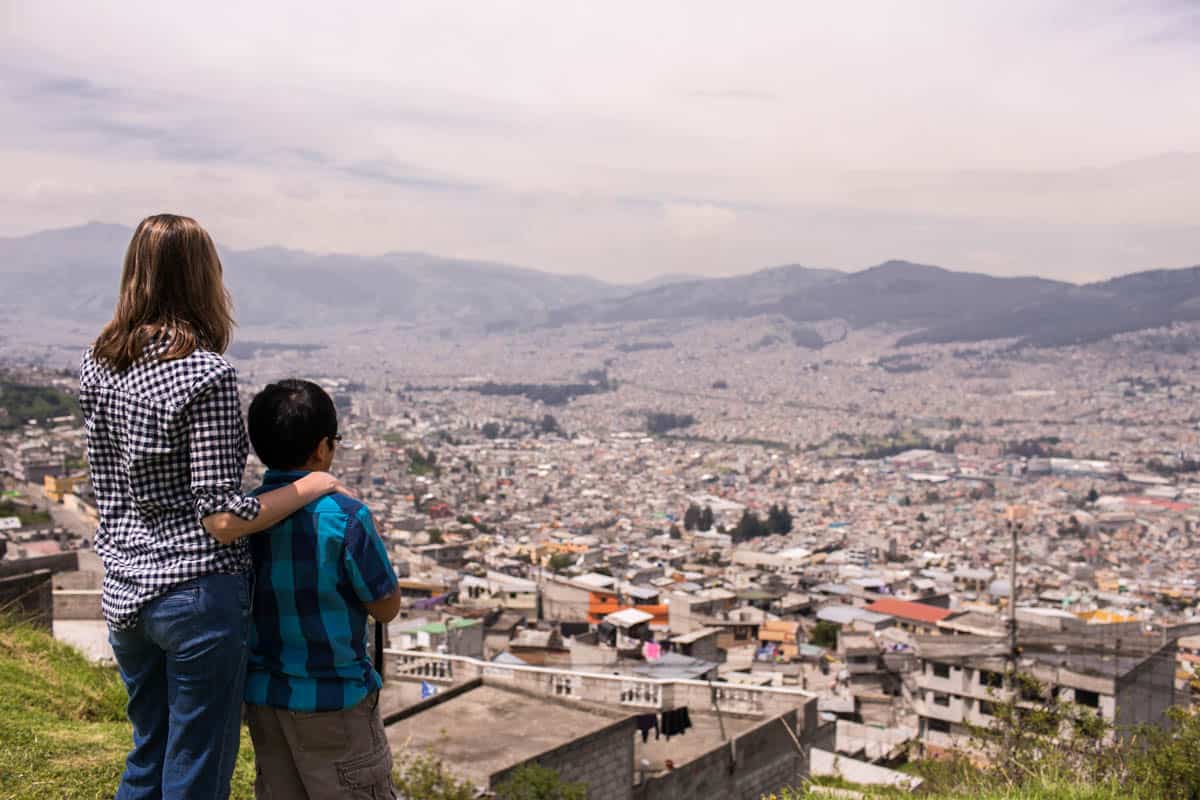 And you're asking me to bring your kids on a Compassion Blogger Trip with you. At least that's what happened on the Ecuador Blog Trip we went on in February. I wish I could say that one was my stroke of genius but it was the mamas themselves.
"Yes, I'll go and blog about Compassion but I'd like to bring my 10-year-old son too."
Gosh, I'm glad I listened to you. That trip was special in a way I never thought imaginable. You can read blog posts from the boys at Under the Sycamore, Gracelaced and Shannan Martin Writes. I still talk to these guys occasionally and they're asking me about working for Compassion. They are breathtakingly concerned with children who are living in poverty and how they can use their life for God's purpose.
You're teaching us a thing or two about getting kids and young adults involved in this fight against poverty. The way you see it? We're all up to our elbows in the hurting of the world and we need to enlist service from everyone. It sounds a lot like what Jesus did. From Paul to Timothy and everyone in between – no age group was off limits.
So, thank you for being our example. If you don't mind, we've taken our cue from you.
This week Eryn, who manages the blog, and I are in Bolivia and we're with two young men who have a fiery desire to do the Lord's will and share about releasing children from poverty in Jesus' name.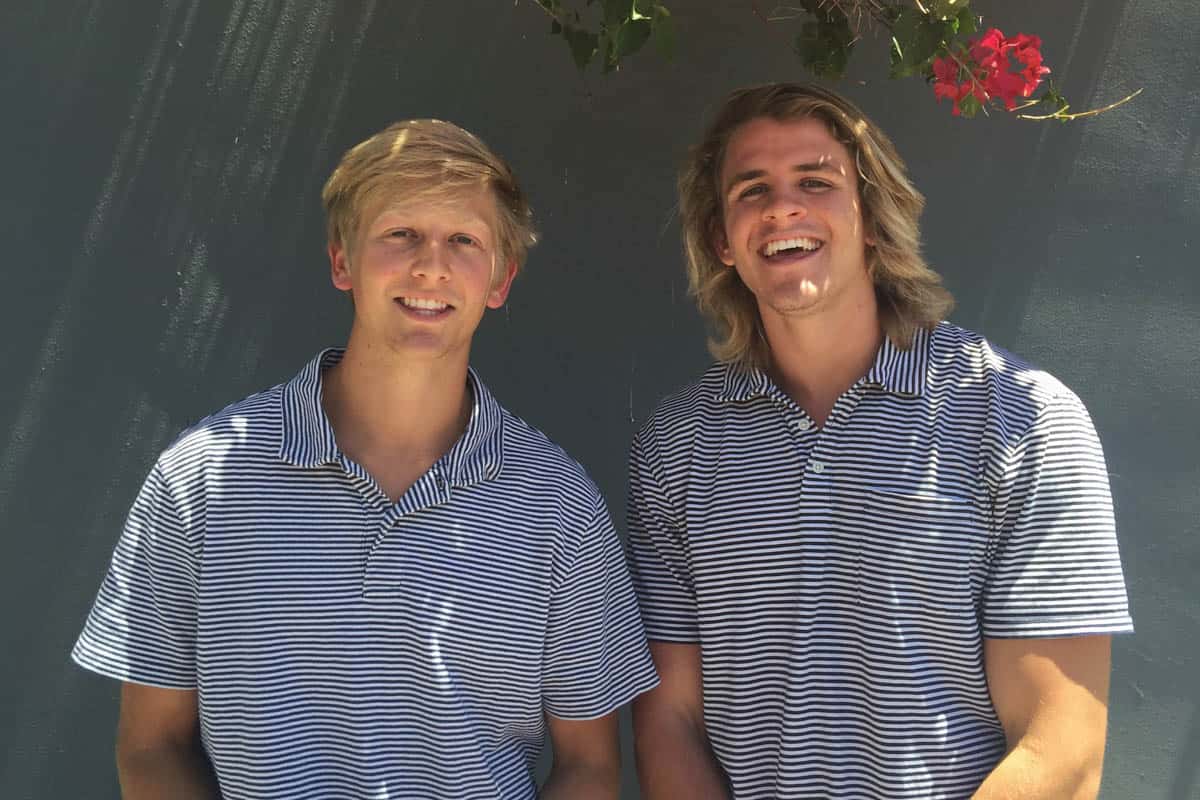 Cole LaBrant and John Stephen Grice.
Cole and John love life and they love Jesus. They're masters of social media shenanigans, ridiculous Snapchat faces and funny dancing Vine loops, but it doesn't take much for them to launch into their love for God.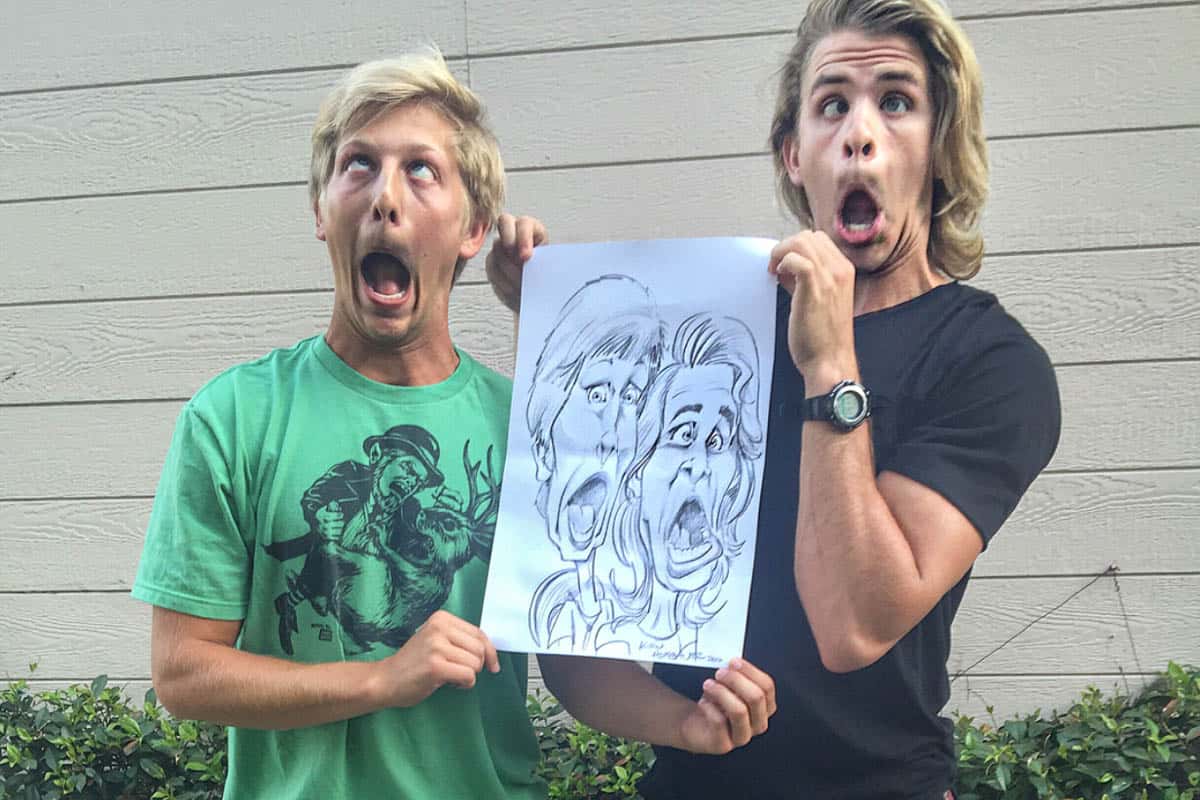 And the reason they are reaching their generation for Christ through social media and even speaking to young adults at conferences is because of all the people in their lives who have been modeling it to them. The mamas and the papas, the grandparents, the older siblings, the cousins. We're in this together, aren't we?
Will you cheer on Cole and John as God uses them on this pilgrimage to Bolivia to release children from poverty? As we step into a world of both beauty and poverty to see, to know, to touch, to understand this shared human journey as children of God, pray for what God will do in our hearts and minds. Pray with us that hundreds of children in poverty will find loving sponsors during this trip.
And will you join us on this pilgrimage to Bolivia? Come see the work God is doing through our local church partners and staff in Bolivia to help kiddos in need.
Also? Keep it up! You're doing a holy work whether you're a parent or grandparent – a child or a young adult – God is using each one of us for His glory. It is an honor to serve alongside you.