Note from Editor: This content been updated for our current 2017 #compassionblogger trip to Kenya happening June 1-9.
---
In our post, A Pilgrimage to Ecuador, we announced our Compassion blogger trip to Ecuador in 2016. It's the perfect summary of why we do these trips.
If you're new to Compassion International – and to our digital and social media storytelling – I highly suggest you read that post before this one. Consider it a "Compassion Blogger Trip 101." Your intro class to the world of Compassion blogging!
This post, however, is more of a "Compassion Blogger Trip 201," where we'll dive a little deeper into the behind the scenes and more technical side of our blogger trips. I'll use a simple who-what-when-where-why-how format for our "201 lesson."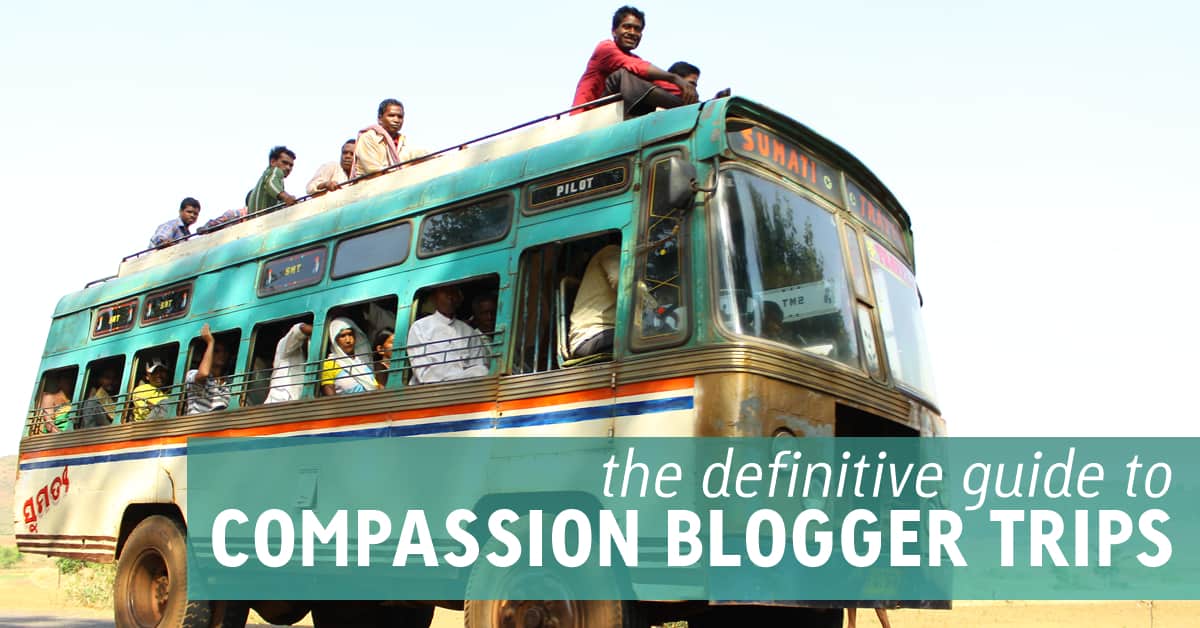 Who is a Compassion blogger?
Do you have a blog? Do you have a heart for kids around the world who can't speak up for themselves? Congratulations, friend! You're a Compassion blogger. You care about the same things we care about and you use your voice to be heard online. Those are really the only requirements it takes to be a Compassion blogger.
Now, the next step is to join others who are like-minded in both respects. When you join the Compassion blogger network, you'll have access to the best, brightest and funniest bloggers around the web. Each of our bloggers has a special heart for children living in poverty and this thread binds each of us together. You'll get regular updates and writing prompts from our team and may get asked to guest write for the Compassion blog. Joining the network is super easy.
What happens on a Compassion blogger trip?
We take a handful of bloggers to countries we serve in to witness our ministry in an up close and personal way. Each day is full of activities including visits to our church partners and child development centers serving Compassion-sponsored kids and their families in the community. The bloggers also meet with young moms who are benefiting from the care given to them through our Child Survival Program.
Throughout the trip we meet hundreds of kids who participate in Compassion's Child Sponsorship Development Program. Maybe we catch them on letter day when they receive letters from their sponsors. Or, we talk to student leaders who have been in the sponsorship program and find out what a difference it made in their lives and the lives of their friends. And we may even see how our water filters or computer labs are being used in the community.
Finally, at the end of each day, it's time to blog (these are blog trips after all). The bloggers get to share with their own personal blog audience what they saw and heard and smelled and tasted and felt throughout the day. We don't tell them what to write. They're completely free to provide their unique perspective on the work we do based on the experiences of that day.
When do Compassion Blogger trips occur?
Generally, we take 1-2 blogger trips throughout the calendar year. They last about a week long – which doesn't include all the praying and planning that is put into the trip. Naturally, the impact of a blogger trip – remembering the faces of children we meet, the homes visited – lasts a lifetime.
Where do Compassion Blogger trips happen?
Compassion blogger trips occur in any of the countries we serve in. So far, we've visited the following countries:
Ecuador – 2016
Dominican Republic – 2015
Uganda – 2014
Nicaragua – 2013
Peru – 2012
Tanzania – 2012
Ecuador – 2011
Philippines – 2011
Guatemala – 2010
Kenya – 2010
El Salvador – 2009
India* – 2009
Dominican Republic – 2008
Uganda – 2008
Why do Compassion Blogger trips even exist?
A great question! Read "A Pilgrimage to Ecuador" by our very own trip leader, Brianne McKoy, for a great answer.
How do I follow a Compassion Blogger trip?
There are a ton of ways to follow Compassion bloggers trips!
One way is to follow the bloggers who are on the trip. Before each trip, we announce the bloggers who will be traveling with us on Instagram and here on the blog. We include their blogs and some of their social channels they'll be posting to.
We're excited for you to come with us to the countries in which we work with our future blogger trips!
Class dismissed!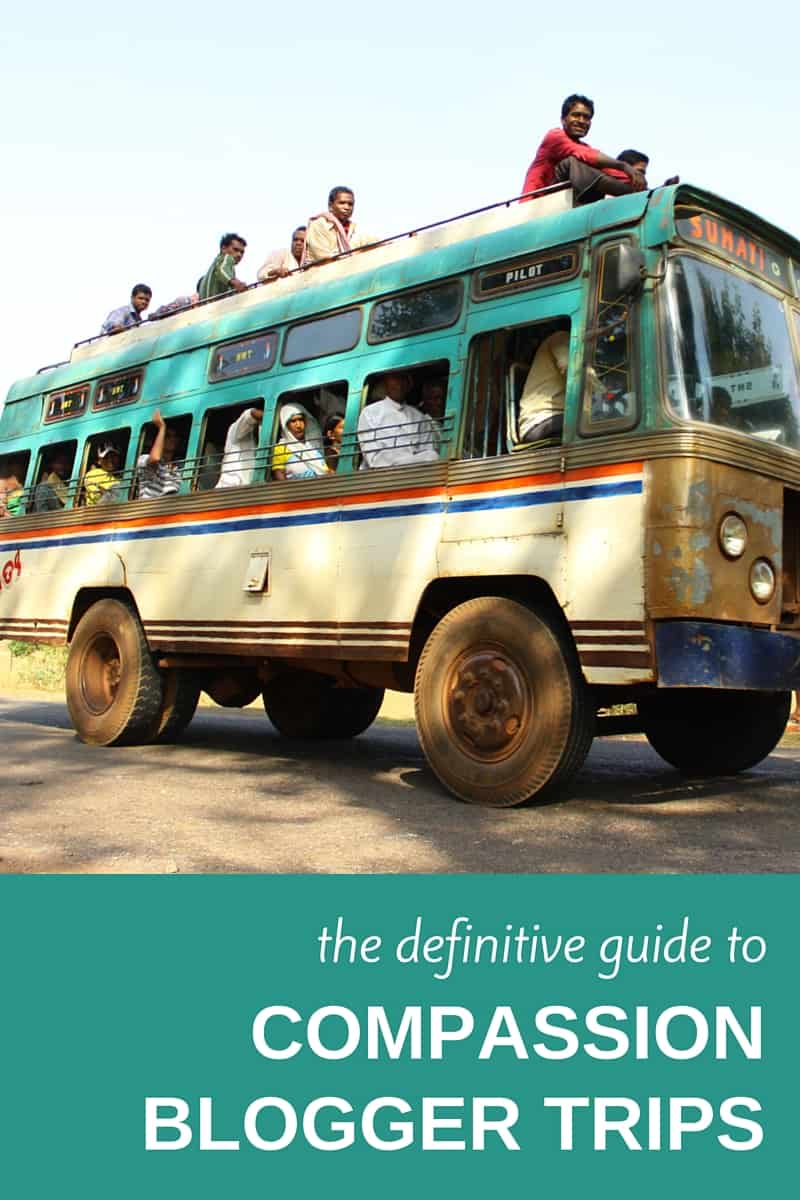 ---
*NOTE FROM EDITOR: This content honors Compassion's historical work in India. While we no longer have an India sponsorship program, we are grateful for the lives changed and meaningful work achieved through our sponsors and donors in our nearly 50 years there. For a detailed explanation of the end of our sponsorship program in India, please visit: compassion.com/india-update.